A New Opportunity On The Horizon
Yesterday I was visiting the field of a good friend of mine who, due to a confluence of situations, has decided to change the way he has been living and take a new and different path. Health was key to his decision.
However, since he is also an entrepreneur, he decided on a new opportunity. It has taken a long time to get all the permits that are necessary for something like this.
📷 😎 📷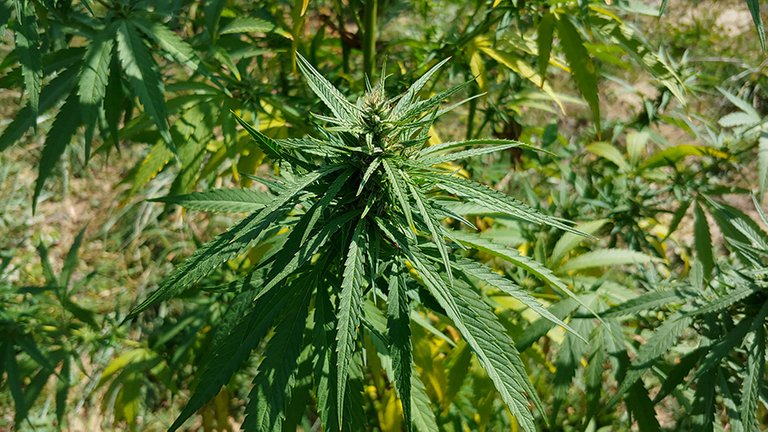 It's true that public and especially political attitudes are slowly changing and it will take some time (at least here) for such products to become commonplace (if it ever does?), but the first step has been taken.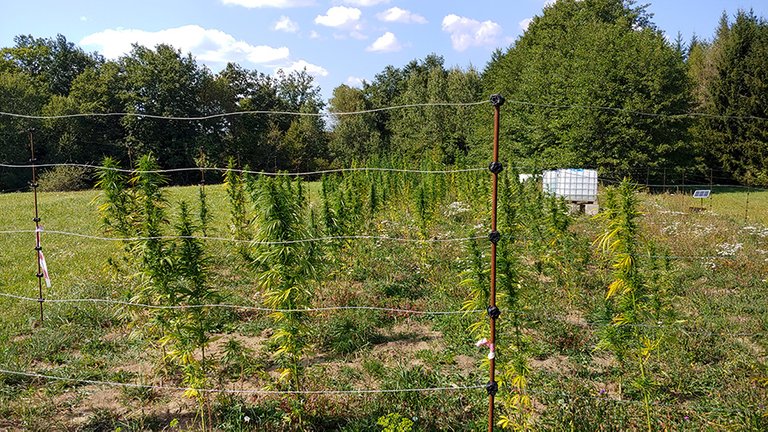 📷 😎 📷
Is it ganja? No, no, it's first-class cannabis, carefully sown and tended outside in the field, with all the necessary permits.
In short, this field planted with cannabis is perfectly legal.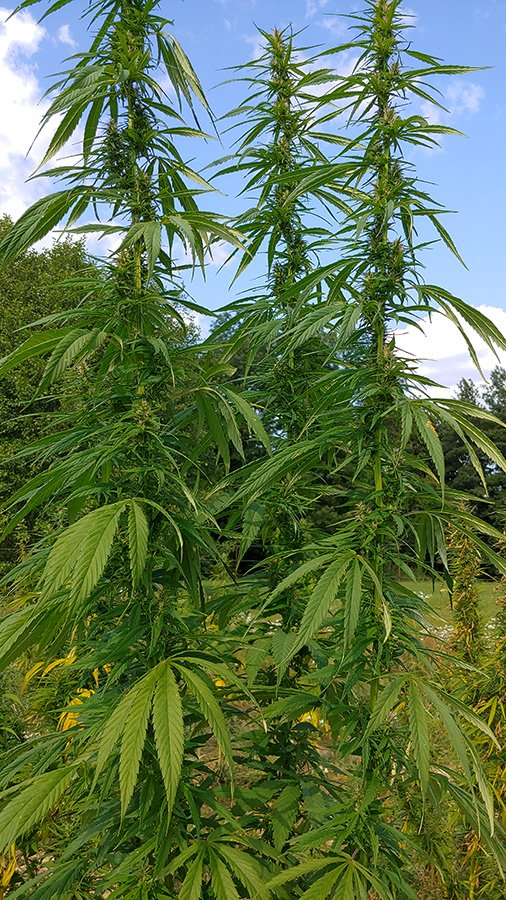 📷 😎 📷
And as I mentioned, my friend spent a year trying to get all the necessary paperwork and permits for a project to plant this kind of cannabis, which is low in psychoactive substances - tetrahydrocannabinol (THC) and high in cannabidiol (CBD).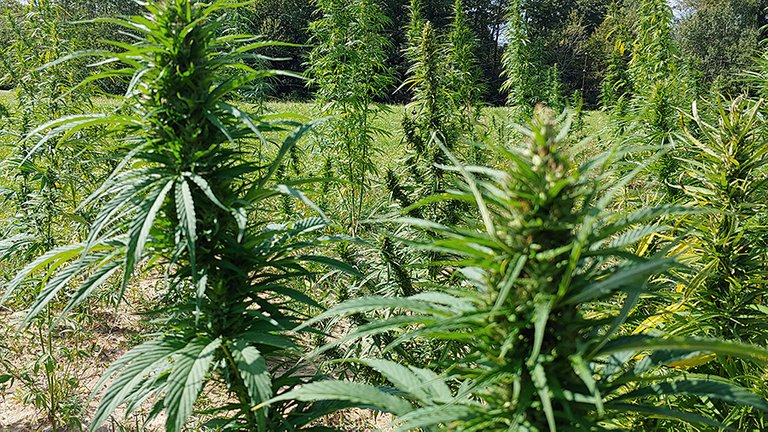 CBD has no psychotropic effects and shows enormous potential for a variety of treatments for a wide range of conditions. CBD-rich cannabis has been shown to block inflammation in the brain and body.
CBD reduces the psychotropic effects of THC without lowering THC levels in the blood or tissue.
CBD also stimulates bone hardening, improving the collagen profile in growing bones and connective tissue systems, whereas THC does not have this effect.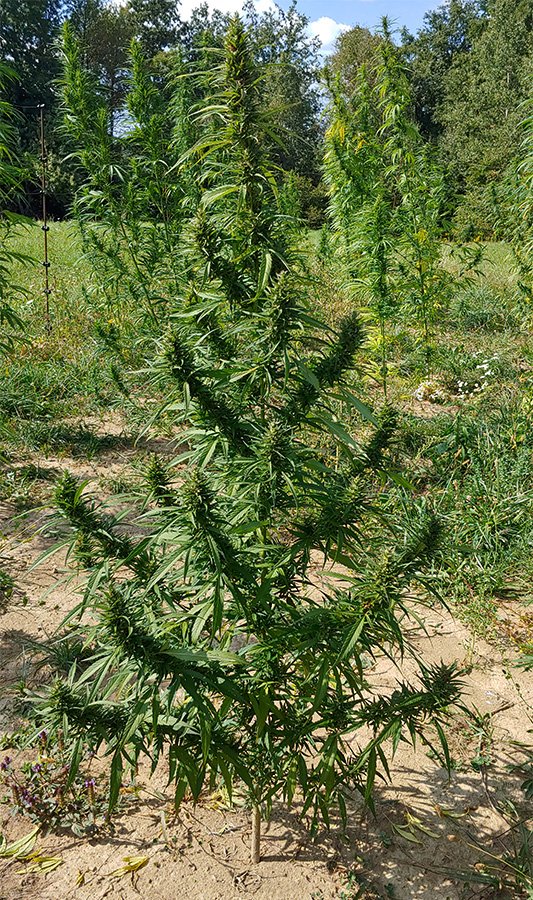 Of course, from time to time there are inspectors (from agriculture, food, sanitary, etc ... 😁) who regularly check the amount of THC in the field.
According to Slovenian and EU legislation, it cannot exceed 0.2%. If there is more THC, when the cannabis is ready for harvesting, the crop is usually destroyed. But CBD as a psycho-inactive substance is not restricted.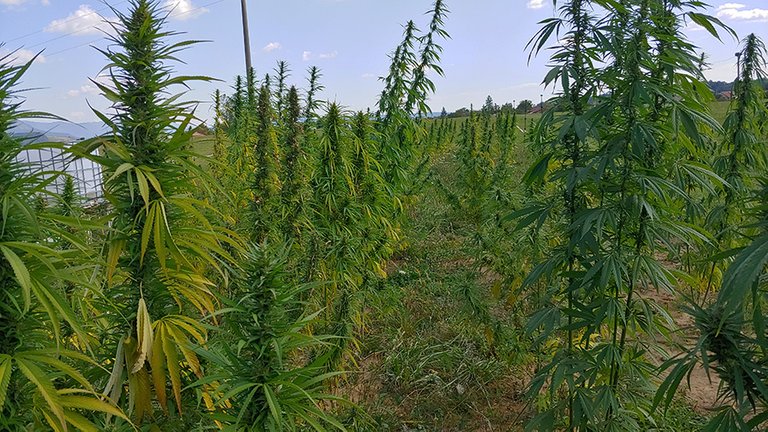 I wouldn't go into more detail because I don't know these matters well enough. I am a complete beginner. But I'm willing to learn 😎 :)
The fact is, as my friend tells me, that this is a niche market and he plans to offer the highest quality CBD or medicinal hemp on the market, which is then used to make oil, for food, for teas, and so on.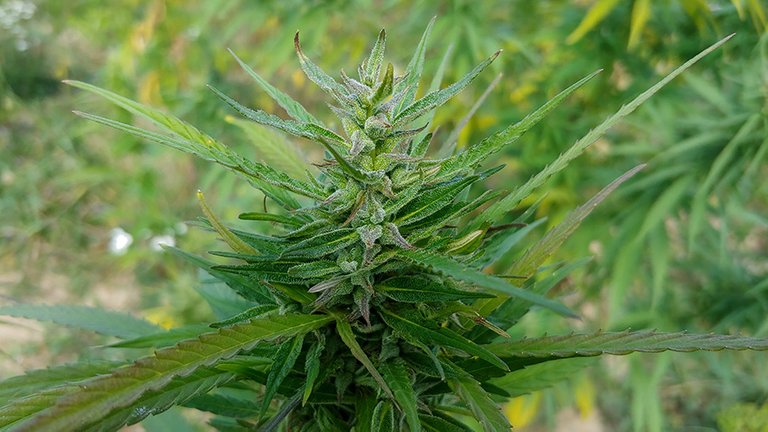 📷 😎 📷
I find this interesting, mainly because I have one field (quite a big one) and I do some planting, but I only use half of it.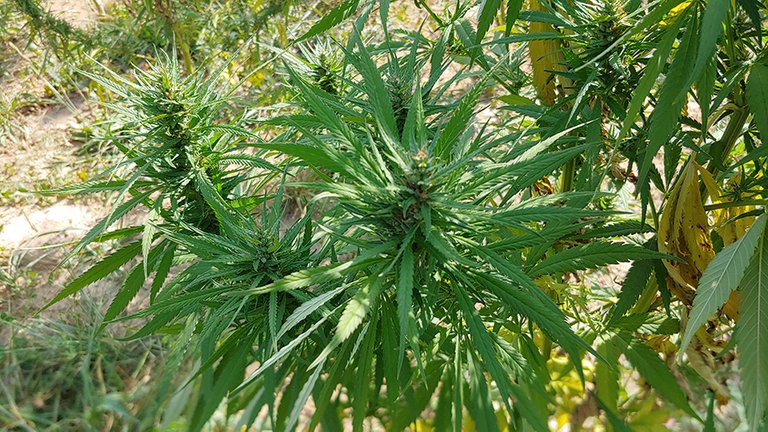 Maybe it's time to start thinking about something similar. :)
Oh, yeah, one more good song for the end of this post
Hayseed Dixie - Marijuana

5% of the earnings of this post will go to beneficiaries of the community (@hive-123046).
📷 😎 📷
Stay Healthy!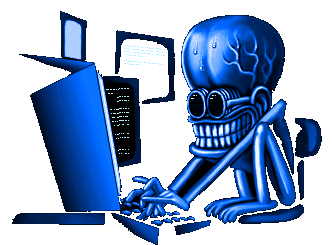 @seckorama
My NFT Showroom Gallery
Watch my 3Speak Channel
Take a look at my DTube Channel
Check out my DSound Channel
Live Music playlist
VJing playlist
---
---