Urine powered weed plants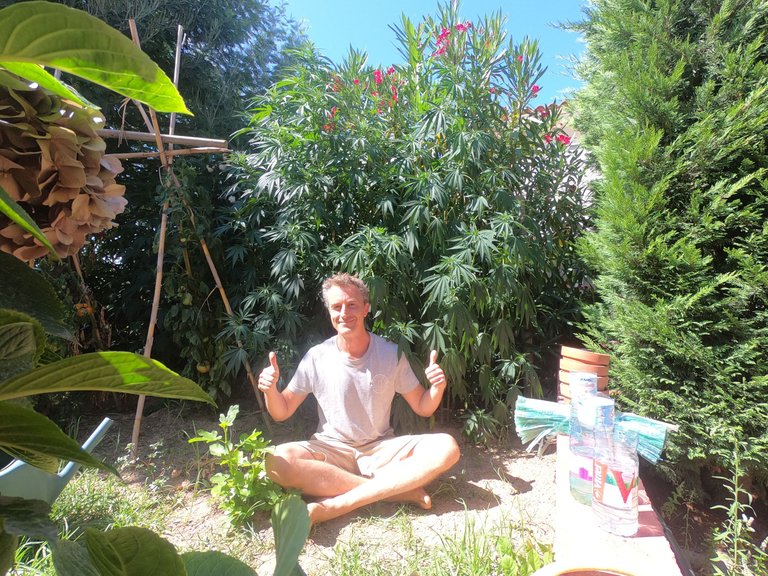 When I came to this sleepy french village three years ago no one I knew here grew cannabis, but this summer there are a number of people who have taken action after listening to my regular rambling about the simplicity & benefits of growing/smoking/vaping/eating it. In this case it is a person with a medical problem which causes them pain. Despite having a CBD shop in the next village to ours, the doctors around here are very reluctant to prescribe cannabis, favouring those good old pharmaceuticals instead.
Anyway, this person was on holiday recently and asked me to water their plants. And this is what I found.
A couple of real beauties.
Quite well disguised against that bush with the purple flowers.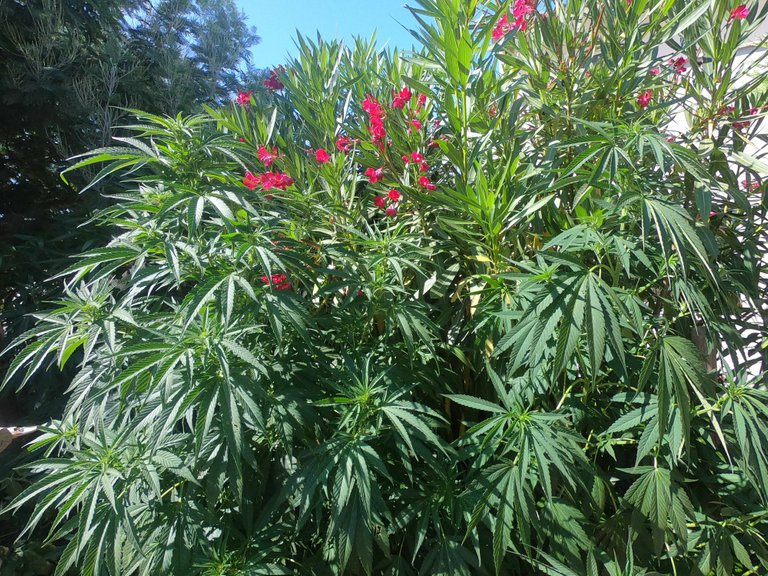 Urine: the water of life
They were not willing to go to a specialised grow shop and buy organic fertilisers so I advised them to collect the urine of household members who are not using pharmaceutical drugs and water them with this, one part to ten, every second day. And it looks like this has really worked well for them.
After watering I sat here a while enjoying the aroma.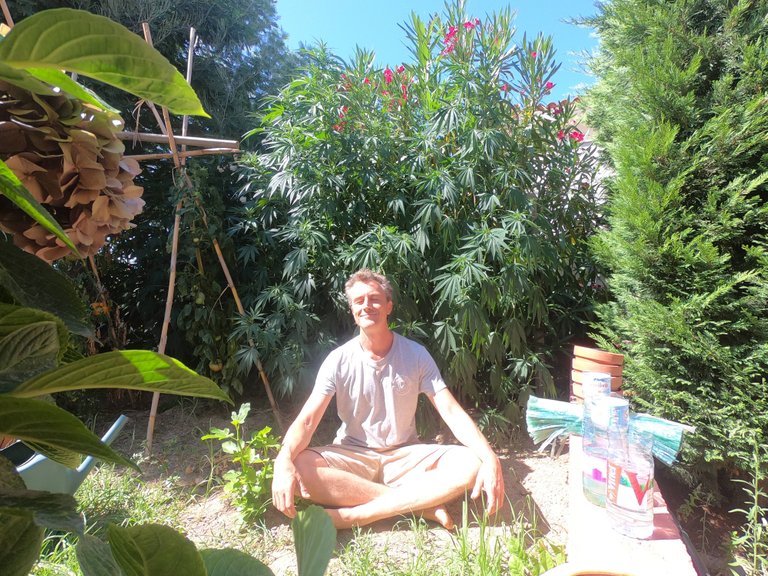 For those of you not aware, the urine of a healthy organic person should not be regarded as waste. It is 100% sterile and full of nutrients which the body cannot assimilate. A German lady from this village remembers a time when she was a child and the whole community would empty their pee into a large public container so that it could be shared with others. These days we have all but forgotten and we flush it down our porcalin thrones without a thought.
I don't normally tell people this but that first super salty pee of the day is for me. I drink a bit, wash my face with it and rub it into my hair. I don't even tell Sabrina! Coz I'm pretty sure I wouldn't get my first kiss of the day if I did ;) The rest of the day I pee into a container which will eventually end up in the garden, where it will complete its cycle back to the plants I am eating.
If you want to learn more about this subject check out my post here
Or read this book, which I highly recommend.

You will find it in my @survival-archive account here
Even my children Esteban & Luna know full well the power of their pee and are not afraid to drink it, which will stand them in good stead in the future should they ever wish to correct an imbalance or just keep themselves healthy in the simplest way available.
Love & Light everyone 🌱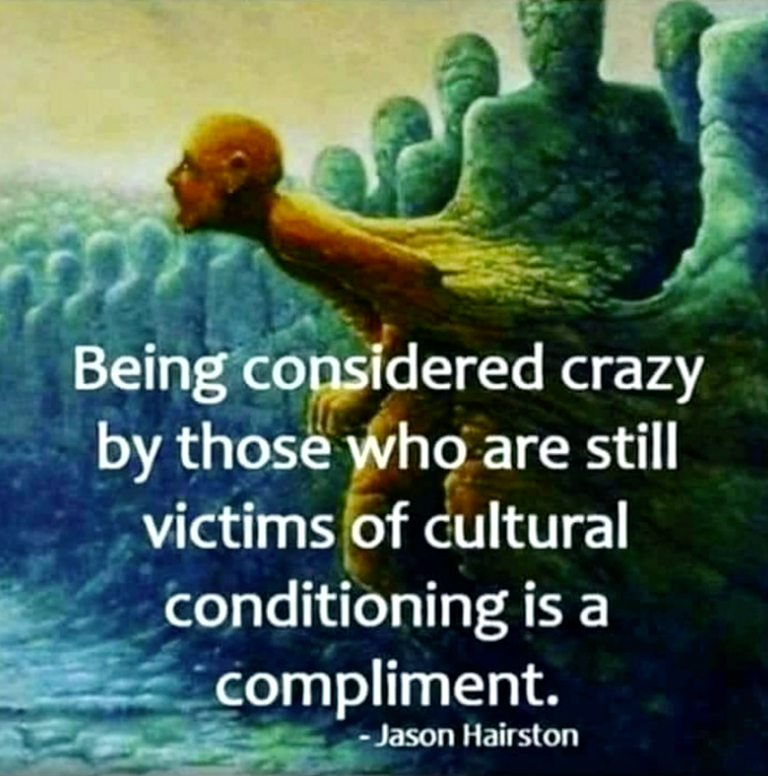 ---
---