I AM GROOT HAS BEEN HARVESTED!
On the last post Space Pants was the next of my plants to go to the jar.
And now...
The Mighty Groot Has Been Slain!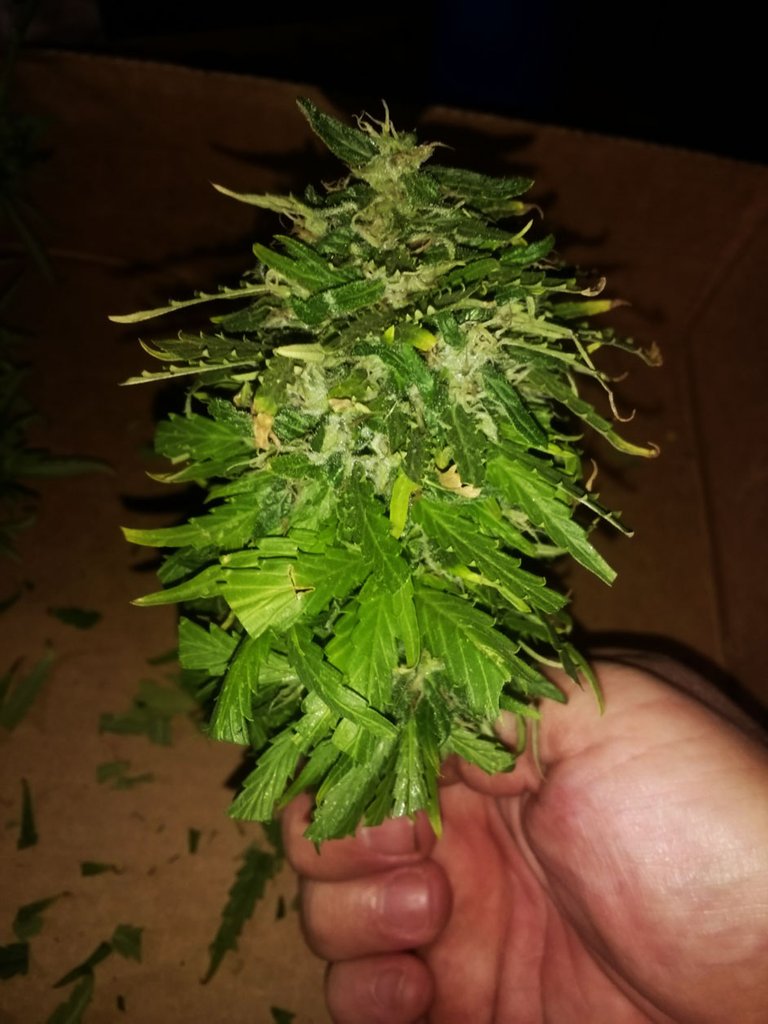 ---
Actually, that sounds harsh. Groot was a process. I ended up taking her down in stages. Let me explain.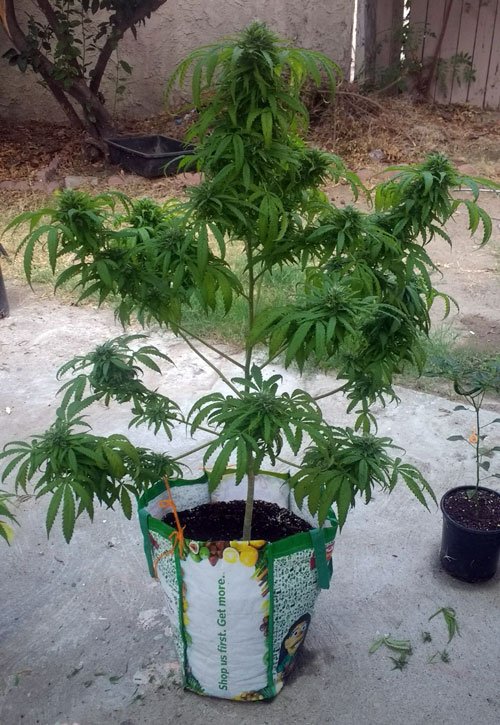 I came out one day and did the usual tending routine. One thing I do is shake and thump the branches and this seems to knock loose any bugs or debris that I might not see.
---
See that on the ground? That's little bits of flower that have just fallen off the branch. WTF?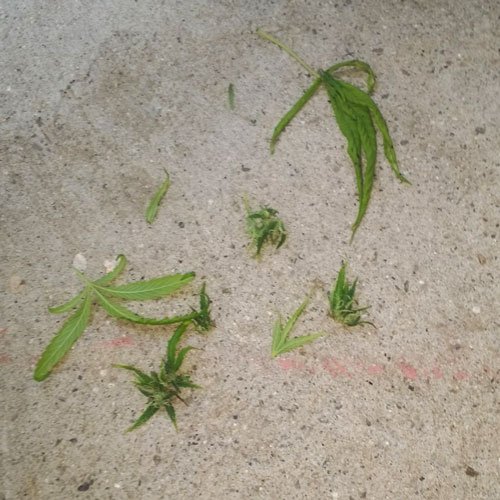 I was a bit worried. I have never seen buds just fall off in clumps. I inspected the branch it came from and I saw the open area where that piece of flower came from. Was it some kind of rot or pest? I couldn't tell. After finding the same thing happening in another lower branch on the other side, I decided to cut the lowest rung of branches and check them out. Everything above that looked okay to me.
---
I brought them in and put them under a light.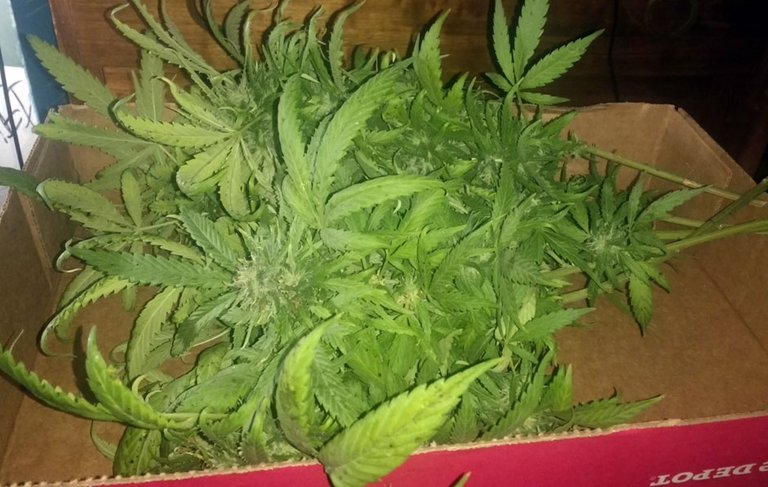 ---
Upon closer instection I couldn't see any signs of rot or mold or mites. I did see that this plant has some seeds. Thankfully not too many.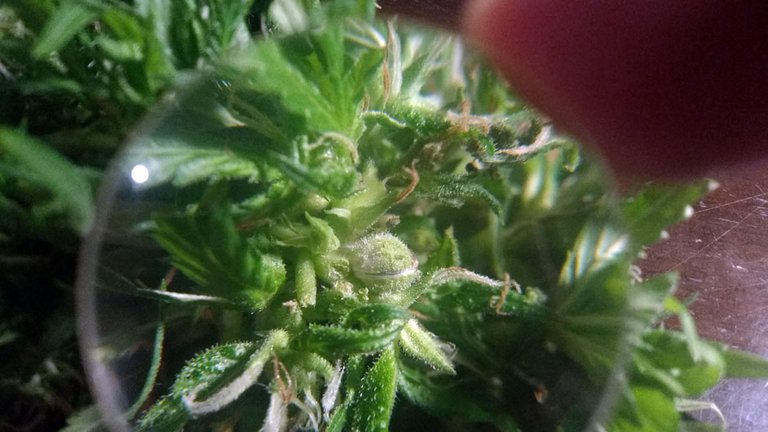 ---
But then, when I looked deeper into this nug I saw something move when I exposed it. Wuuuuuuut?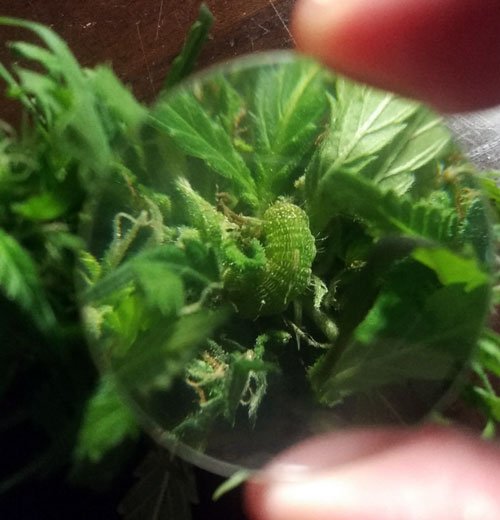 ---
It seems that I have found the culprit!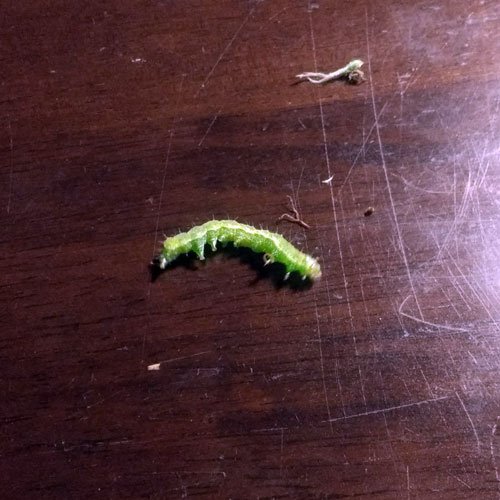 This little asshole was eating my weed.
---
I didn't see any in the rest of the plant so I let her live on. Let those top buds get a little bigger.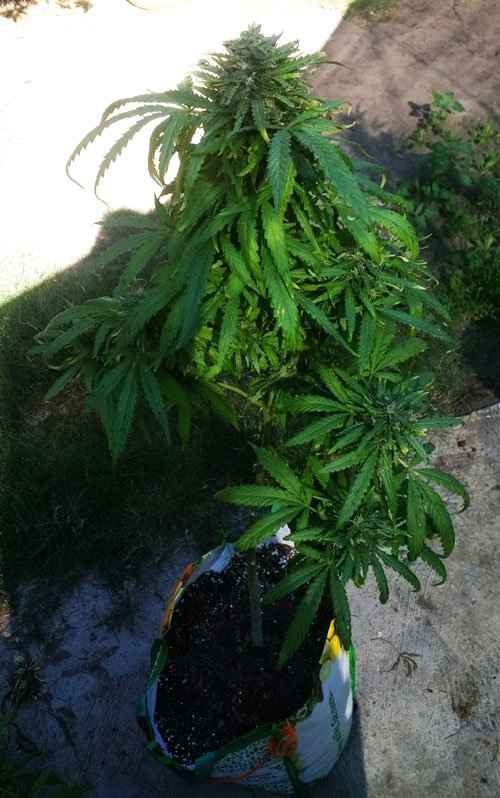 ---
I waited about 10 days then I went ahead and took the rest of I AM GROOT down.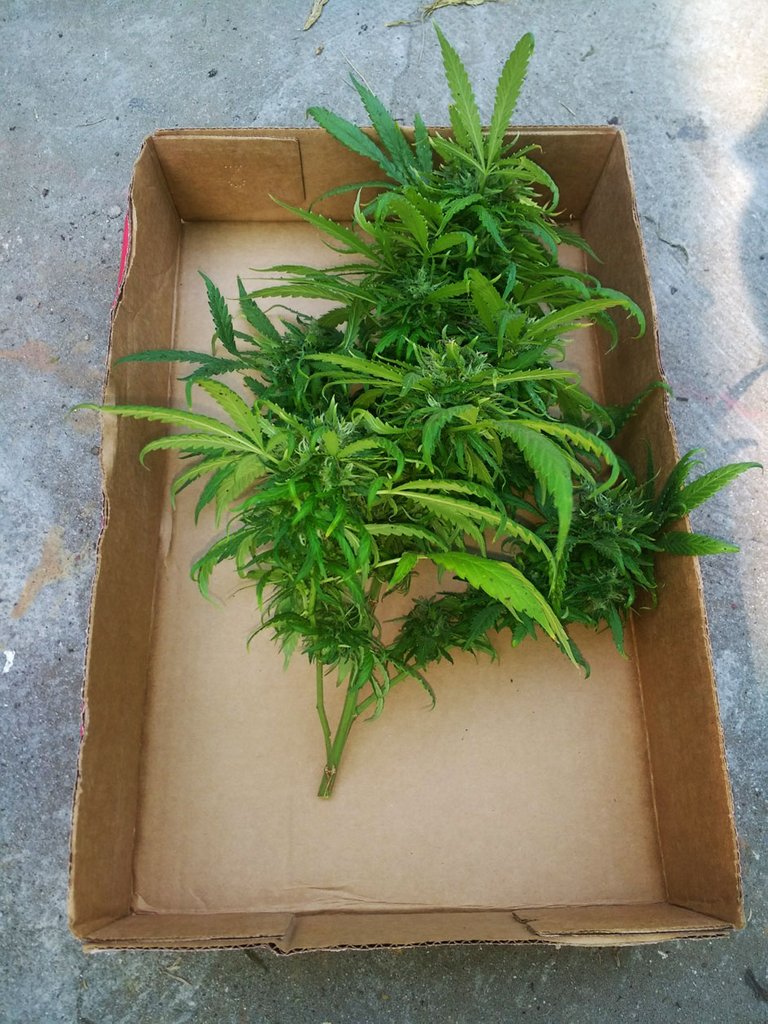 ---
Since Groot has been retired, I wanted to see how the roots looked.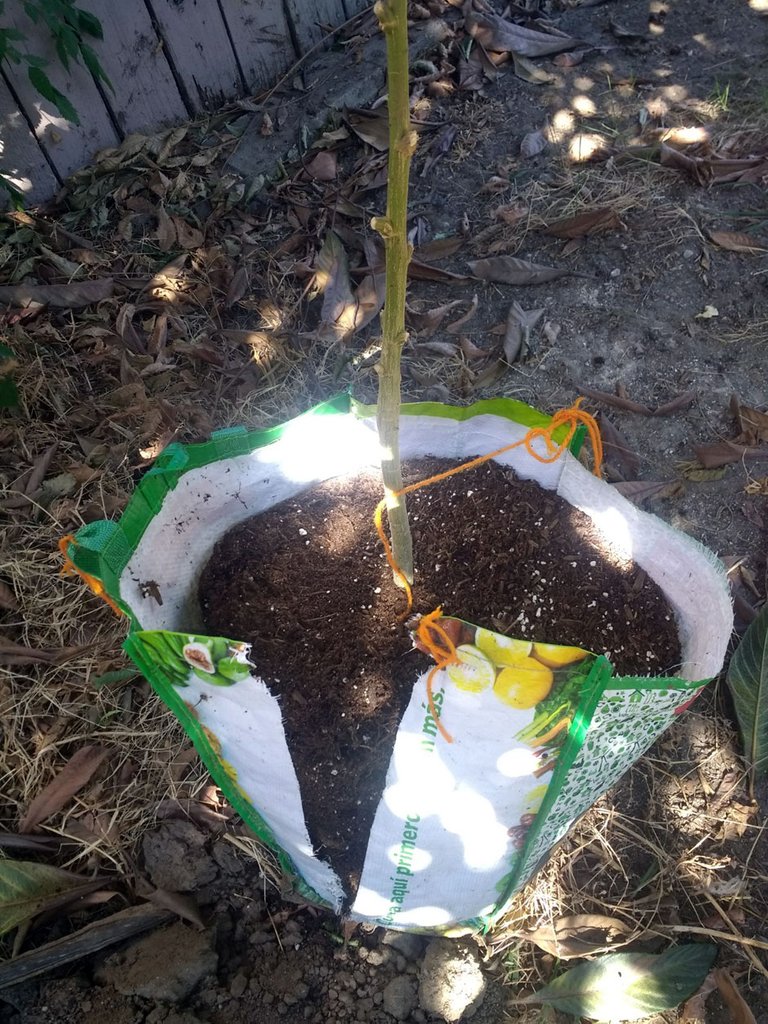 ---
And now we are looking at Groot's naughty bits. Shame on you all for staring!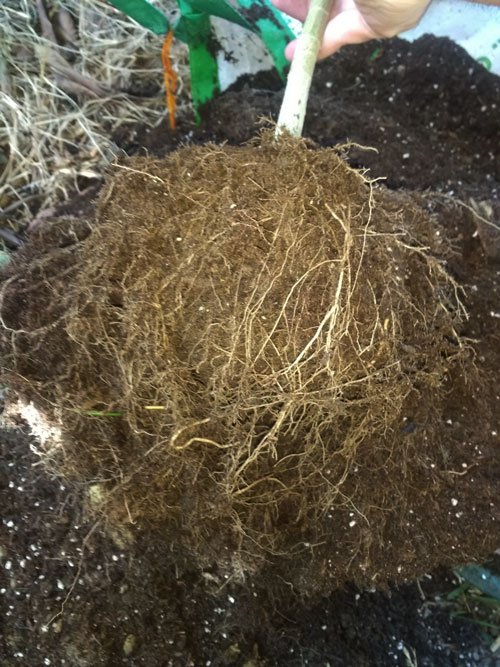 ---
Cut them like this (if you aren't just hanging them whole that is) to give them handy little hooks for hanging.
---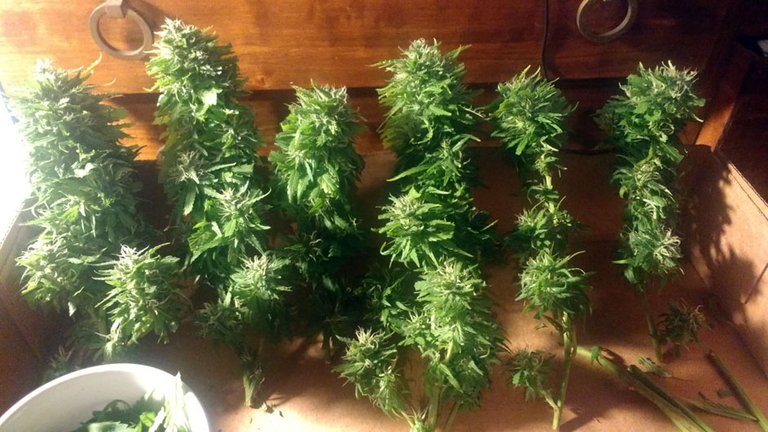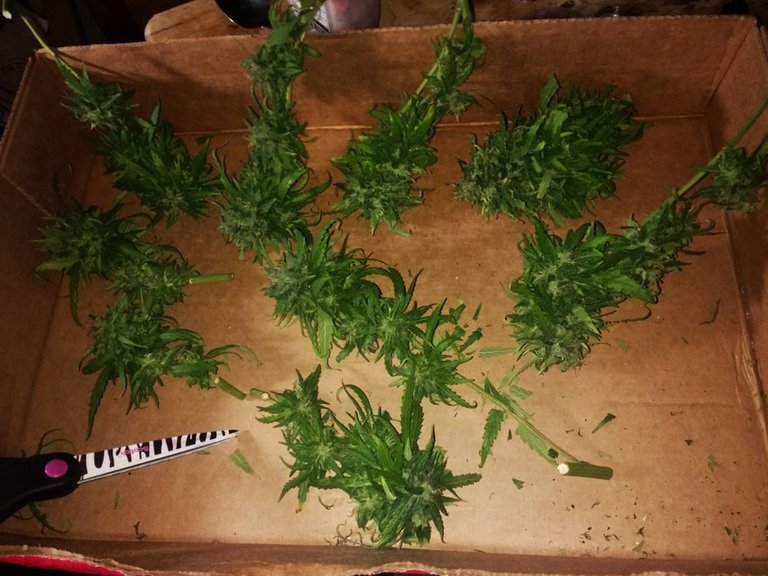 ---
NOW I CAST THEM INTO THE BREEZY DARKNESS FOR AN AGE! (or until they are dry as fuck)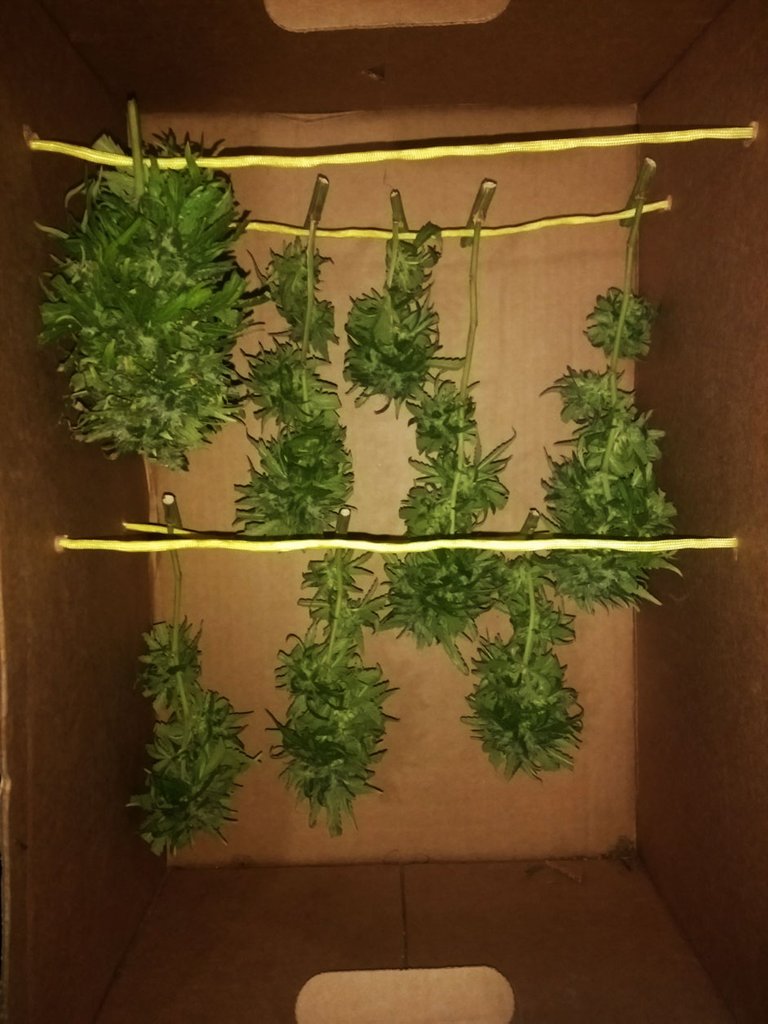 ---
Stage 1 of Groot gave me about an ounce of dry, and I can't wait to see how this half turns out. As the top half of Groot had more time I noticed it was way more stickier to handle. I never found any more caterpillars.
The next post should be the harvesting of Veruca Salt, my other larger plant. Oh yeah, let's not forget that Groot actually spawned a clone that really grew aggressively. I was thinking it would be one of my reveg experiments, but take a look, it looks like Baby Groot will be apart of this harvest!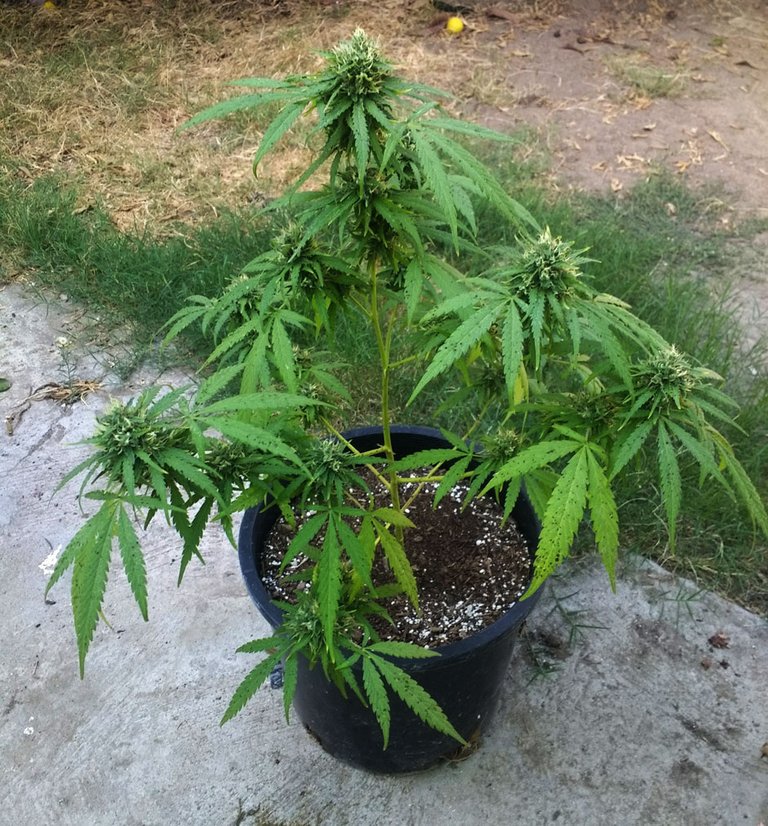 ---
That's all for now!
---
See the first part of this growing season and the weird journey these plants have taken from seed till now.
PART ONE
THE LAST ONE BEFORE THIS
I make art and I grow things. I'll leave it up to you as to which of the two I am better at.
LOL.
shut up.
soon.
---
---