A DCity Update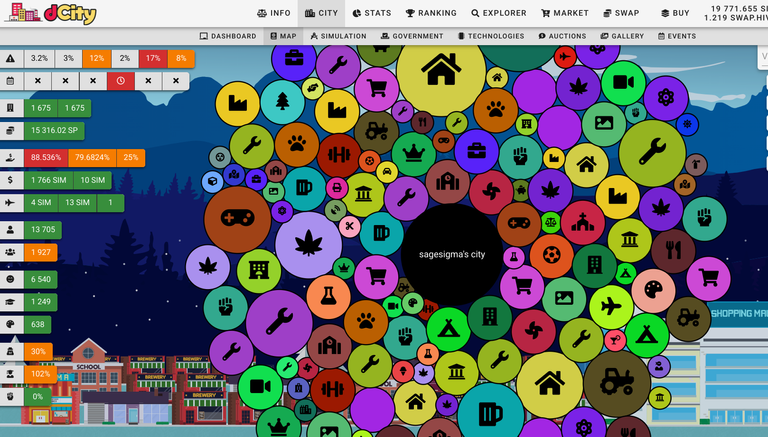 Yet another week in. I think I'm getting close to my one year anniversary of holding DCity NFTs. I think, anyway?
How did this week go for me? Well, taxes were high, but you will see we are now less than 80% as of a few moments ago: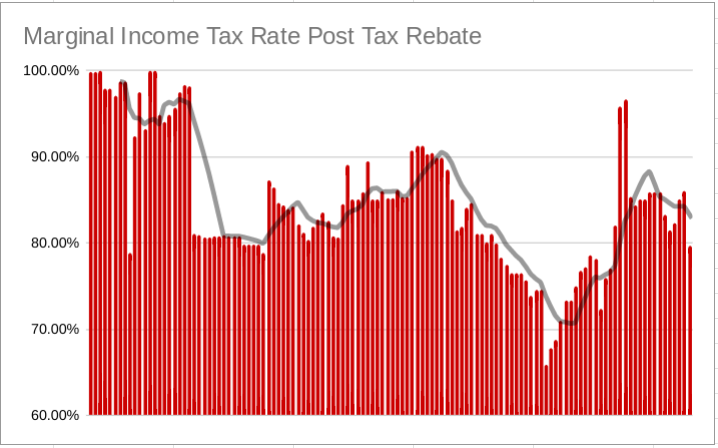 Whether or not that trend can sustain itself is anyone's guess; here's to hoping it continues to go down over time.
My earnings charts are holding value too. With the price of SIM hovering at that $.0001 USD mark, my earnings are fairly flat.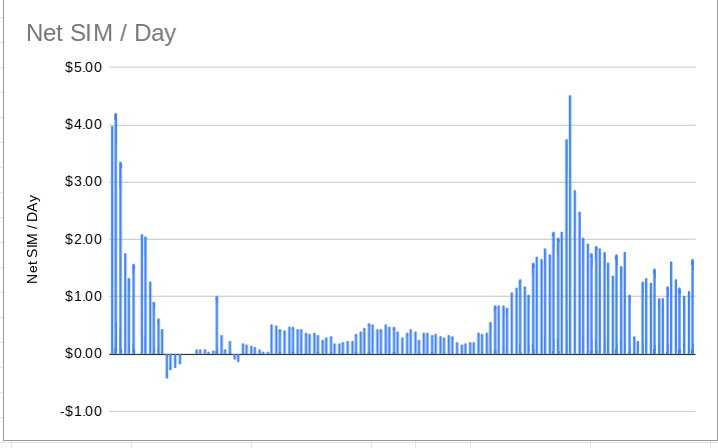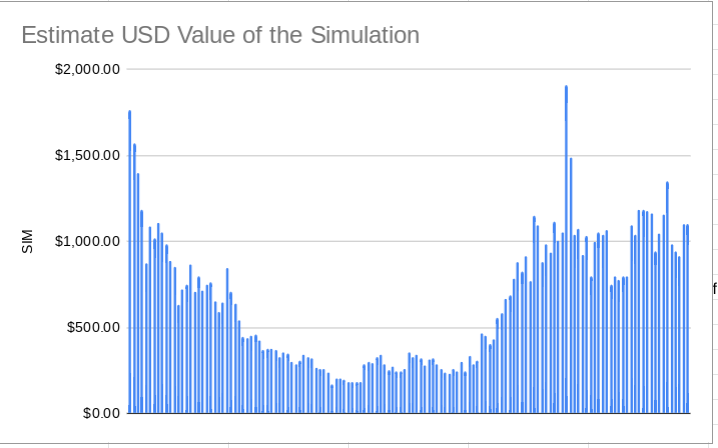 Some positives from last week's simulation:
I held my first Weed Festival and received +3 artist cards
I picked up one Snow background
Trained +3 Workers
Picked up +1 Basic Accounting Tech card
Accounting, the story of my life (or bane of my life, perhaps???)
I noticed that my ranking in Education was slipping the past few days, so today I decided to invest in +9 University Cards to a) improve my Education ranking, b) pick up a little income, and c) employ 126 SIMians in my simulation. This demiurge is all about employment, and the hope there is a benefit to it all down the road. How can find gnosis if you don't have cash???
My new ranking chart is below. You'll see how much of an impact that University investment made today: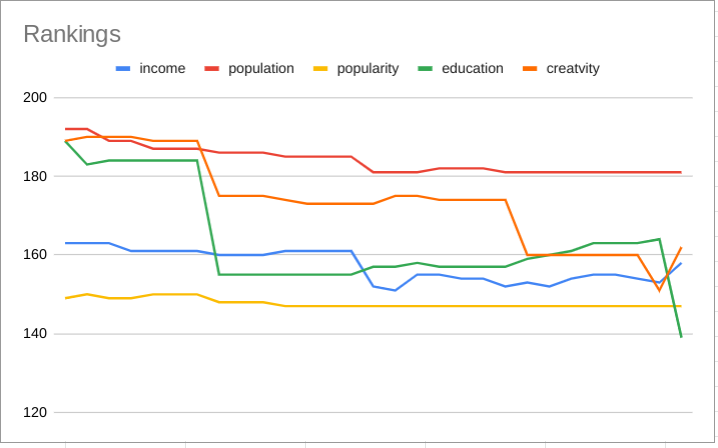 Next weekend, I will look to add more SIM income by buying cards with the best ROI. I'm not sure what that is at this point in time, but hey, I'm sure I'll write about it next weekend!
Thanks for stopping by to check out my #DCity update. More to come as I continue to HODL...
---
---