Hashkings: Planting seed on my land (Hive Game)
I guess most of user have not heard about the Hashkings game but this is one of the old game in the Hive that has land concept in it. Actually it presale was done on February/March 2021 and I have purchased the "Southamerica_bundle" on that presale.
I was interested on the land concept of this game and decided to buy a presale bundle at that time. But finally I decided to start playing this game and I decided to plant the seed on my land.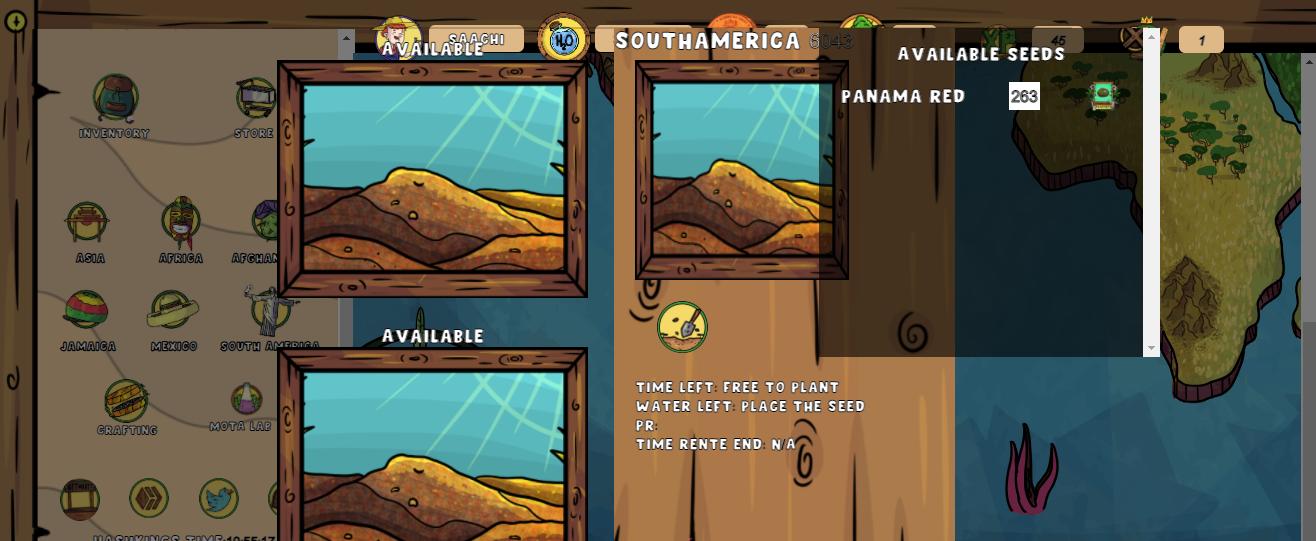 By seeing the game mechanics it look like much passive game, that might yield "buds" after some fixed period of time and plot need to be watered for it.
These buds need to be staked/burned on MOTA pool to receive the airdrop.
Since it is my very first day with this game so I am not sure how exactly the things we go on.
If someone has any advice to share about this game then feel free to share it though I have gone all the tutorial post shared for this game. If you also like to know more about this game and read the tutorials that you can read here ,here and here
I will be waiting to see what this "land " will produce in next few days/week.
Posted Using LeoFinance Beta
---
---