New York May Finally Legalize Cannabis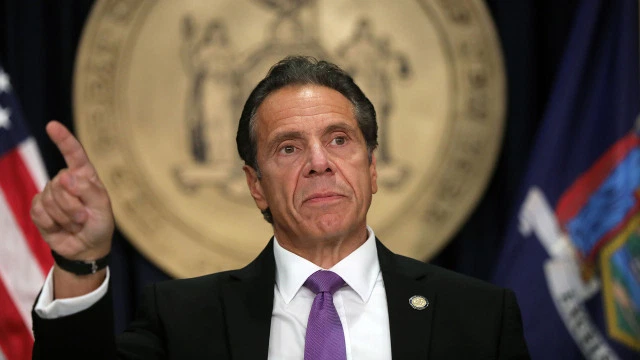 Gov. Andrew Cuomo has been trying to leglize cannabis in New York for years. But lawmakers and Gov. Cuomo don't agree on all facets, specifically the correct measures to ensure that the poorer population, including those that have been stuck in the criminal system would benefit from a new legal industry.
But when COVID-19 hit last year, business shut down, which meant tax revenue went down, it served as a catalyst to move forward with legalizing cannabis in the state. Gov. Cuomo thinks by legalizing cannabis in New York, it would create 60,000 jobs, generate $3.5 billion of economic activity and generate more than $300 million in tax revenue, which will help close the $15 billion deficit the state is facing.
Cannabis advocates became a bit more optimistic yesterday as the New York state took one more step closer to legalizing marijuana for adult recreational use.
Video Source: https://www.youtube.com/channel/UCrp_UI8XtuYfpiqluWLD7Lw
The Alternative Harvest ETF, MJ designed to measure the performance of companies within the cannabis ecosystem benefitting from global medicinal and recreational cannabis legalization initiatives. The first U.S. and world's largest ETF to target the global cannabis industry. The Fund holds companies such as Canopy Growth Corp., Cronos, Aphria, etc. And the EFT also pays, not much, but pays an dividend.
My wife told me that she had some cash in her account that she wanted to put to work. I actually recommended my wife buy some shares in MJ, but I told her to never chase price. The best level to pick up MJ would be at the monthly demand at $15, but I'm not sure price will get there any time soon. Also told her if she wants to chase price, to scale in.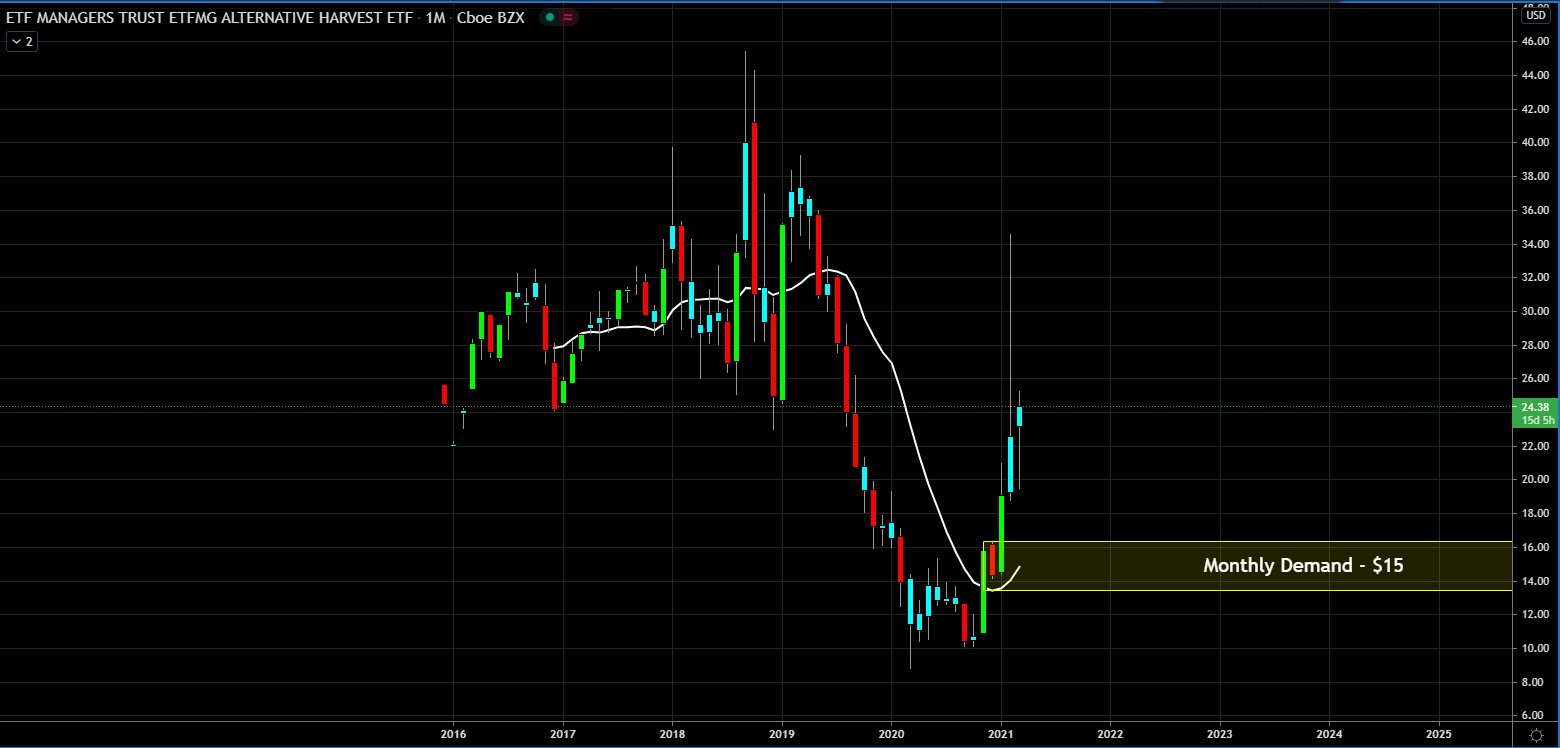 This post is my personal opinion. I'm not a financial advisor, this isn't financial advise. Do your own research before making investment decisions.
Posted Using LeoFinance Beta
---
---