Hive Garden Journal Newsletter: May 18th, 2022
Part of my morning ritual is to log on to @gardenhive and upvote and reblog #gardenjournal posts or great gardening content, before moving onto other like minded communities to use the votes. During the northern winter, I find myself sharing votes to the Fungi Lover, Herbal Hive, Ecotrain Succulent Growers and Plant Based communities, simply because there aren't a lot of garden posts around.
But Spring in the northern hemisphere, heading toward Summer? Oh my - there's sooo many garden posts around! Even in the southern hemisphere, the garden clean ups and winter plantings are being written about. Go Hive Gardeners! Don't let anyone tell you Hive is gonna fail - there's far too much going on here for that to happen! @minismallholding and I love alternating the Garden Journal Newsletter weekly and we thank you so much for getting involved.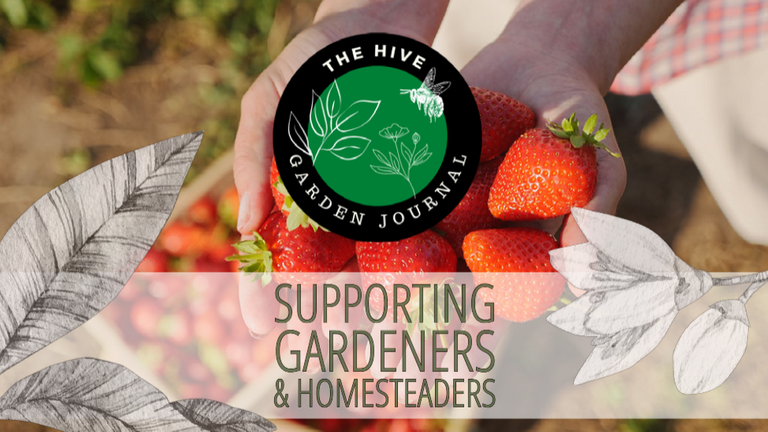 Consequently, how can I wrap up the best of the best in this week's Garden Journal Newsletter?
Let's start with this gorgeous post from @becominghuman which isn't strictly a gardening post, but one about how nature can be the greatest healer. The story of her and her diagnosed-autistic son and their journey towards healing is an inspiring one. I think us gardeners know how important the soil and nature is for our mental and spiritual health but it's great to read stories that affirm this. She writes:
To heal our connection to Mother Earth we must find reasons to get outside more...gardening is just one way. Others might find camping, soccer, hiking, picnics, biking, or boating more inviting. Whatever suits you, try to view your outdoor time as a time of worship and allow yourself (and your child) to explore with very little structure. Tune into the heart beat of our Mother, ground your bare feet into the soil, breathe in the beneficial microbes, and feel the sun rays nourish you just as the plants are nourished by light. Through the above process our guts will heal...through exposure to soil microbes, sunshine, grounding, and creating a safe inner and outer space to finally relax and just be BREATHED. Changing the diet is also essential because we must remove obstructions created from years and generations of unhealthy habits. Some targeted supplementation might be helpful at first...but all of this must come secondary to and within the context of nature immersion and radical spiritual healing.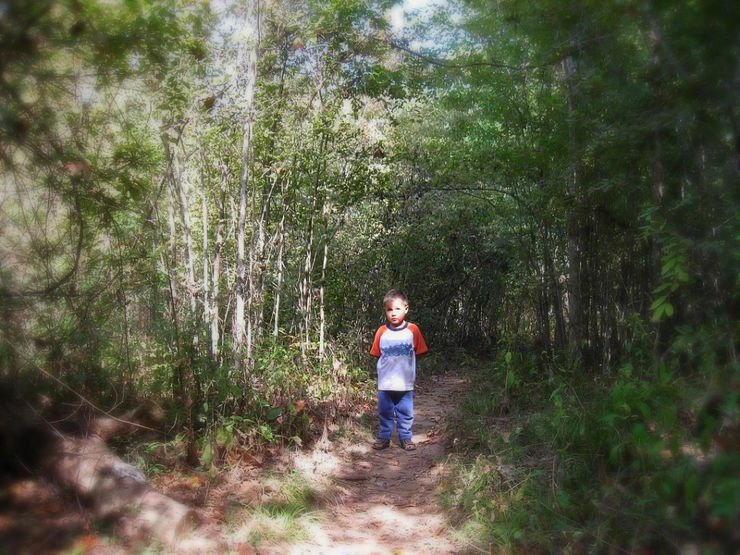 I'm a little biased with this post by @tydynrain (full disclosure) as I love medicinal herbs. They've moved from a well established garden to another space, so it will be amazing to see the herbs grow across the season. I think we all should be aware of medicinal plants in our garden, even if we don't plant them - this broad leaf plantain, for example, is a great food and medicine source!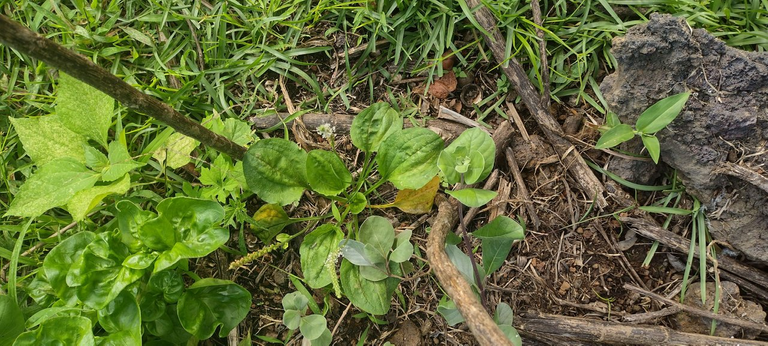 Speaking of medicinal teas, @generikat is growing hops. I'm a little jealous of all their weed supressing landscape fabric as I mulch for weeds with straw and native leaves.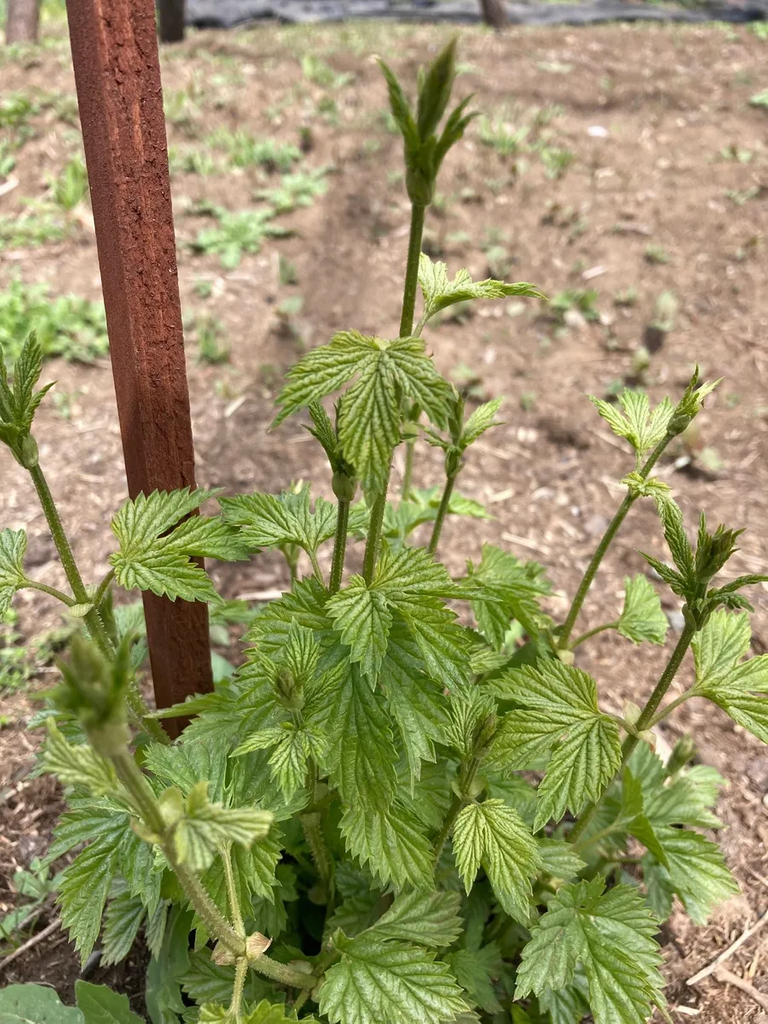 @missdeli's garden in Romania is also doing it's thang - wow! If you'd like an inspiring picture of food abundance, head over and see what's growing in her part of the world. Basil, strawberries, onions, garlic - what a harvest! Seems strawberries are growing in everyone's garden - @solominer, @galenkp,,@obsesija, @nikolina and others also wrote of strawberries. Who can beat @galenkp's feast of twelve, one of which is pictured below? :P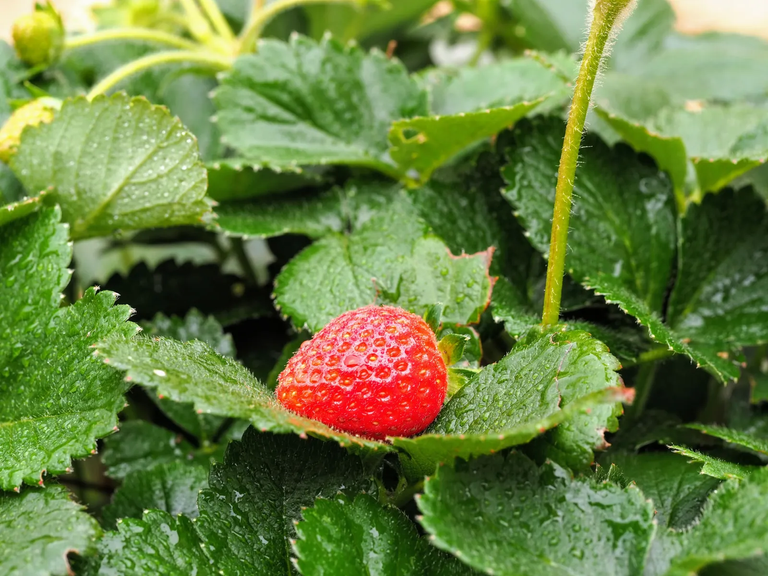 I also found this small post by @torem-di-torem here quite moving. Returning to the bombed city of Irpin in Ukraine, they bought flowers for the garden:
On the way back I bought flowers for my garden. I try to buy things from small businesses so people can feed their families. Now is a very difficult time for all of us, many have lost their jobs. Nevertheless, people try to create beauty around them. I also try to keep up with this trend. My garden helps me. This year, apple and pear trees are surprisingly abundant. I hope that my poor and rabbits will be provided with delicious fruits for the whole winter. But so far it's just a delightful spectacle of the rebirth of life.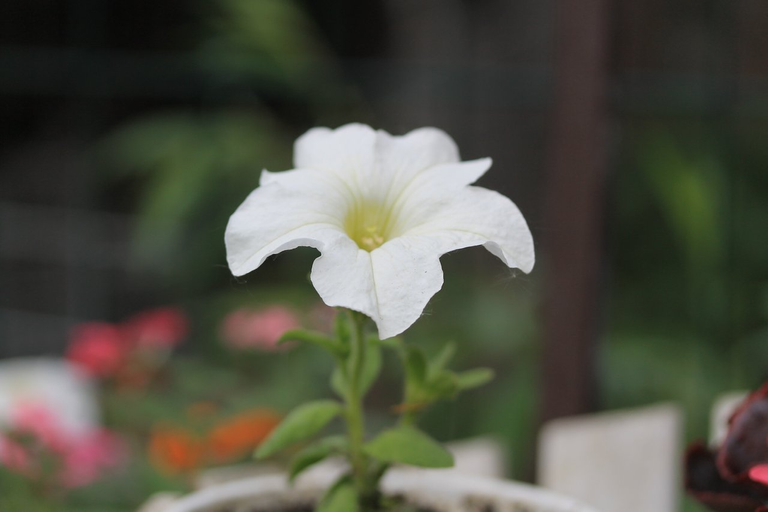 What better way to cope with loss than garden? @nikv knows this too well - but a gift of succulents raised her spirits.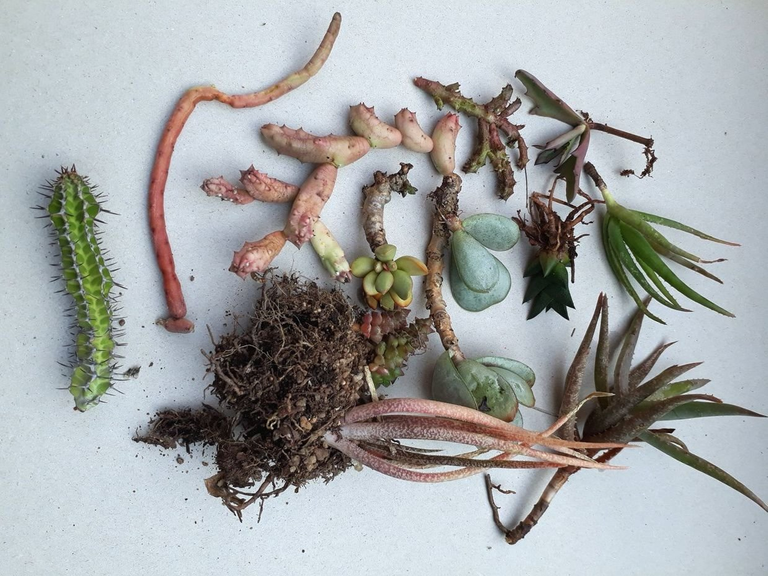 ---
---
The next Garden Journal challenge will start at the beginning of June look out for it pinned in the HIVE GARDEN community. Whether you're planting, end of harvest, tidying up your garden or planning new garden projects, you're all welcome to join in to win HIVE. But keep using the #gardenjournal tag and connecting to others who are passionate about their gardens!
If you have anything you'd like to see included in next week's Garden Journal, let @minismallholding or I know!
Part beneficiary for this post goes to an undervalued post or someone I believe deserves a little love. This week it's @nikv and @torem-di-torem - may your week be bright and abundant.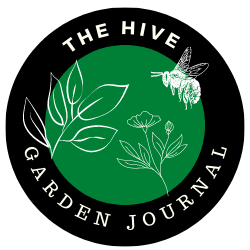 Are you on HIVE yet? Earn for writing! Referral link for FREE account here


Join The Hive Garden Community! The HIVE GARDEN COMMUNITY supports gardening, homesteading, cannabis growers, permaculture and other garden related content. Delegations to the curation account, @gardenhive, are welcome! Find our community here!
---
---