Garden Journal Wrap Up: JUNE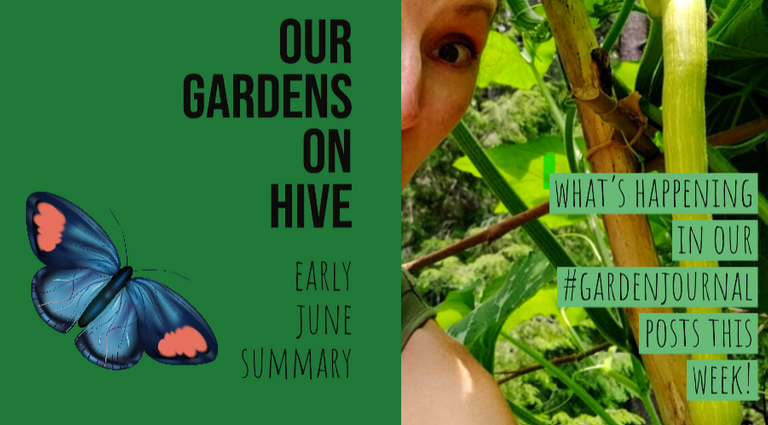 I am so sorry everyone for being so tardy commenting, sharing and upvoting posts, and getting this post together. It's been a helluva fortnight for me personally, so I've strugging a bit for June. Hopefully the August challenge will see me with both my green thumbs on the pulse of you all! Thanks so much to all of you for joining in, and I hope you enjoy this wrap up!
Of course, @plantstoplanks had to get cheeky with her garden post and very phallic looking tromboncino! She definitely wins the best thumbnail award, and the 'make River smile award'. Everything is exploding in her garden, and like me, she finds baby beans adorably delightful. You know you're a mad crazy veggie gardener when you feel such affectation for baby veggies that you can't help but gush and wax lyrical about their cuteness!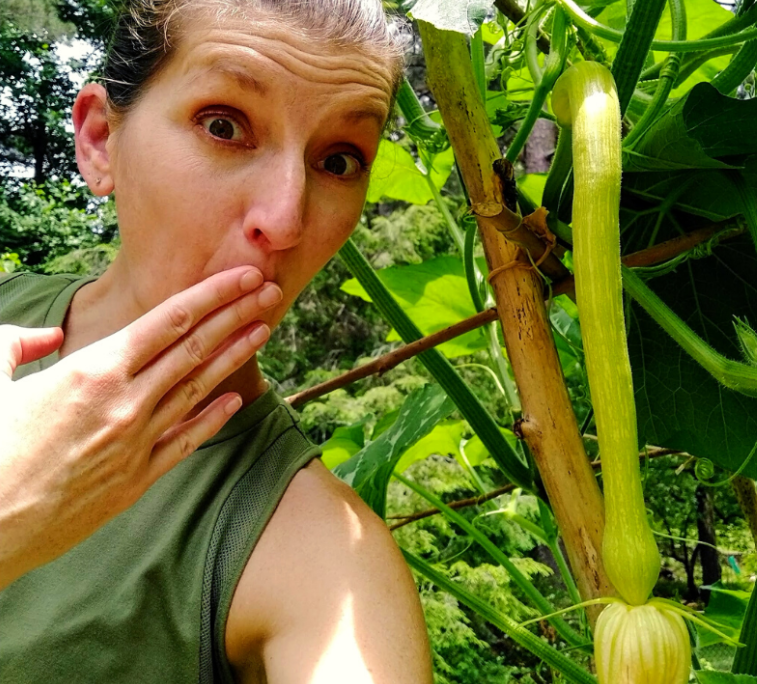 @sofs-su also delighted with her amazing flowering cactus! Her photographs and words really captured that utter joy we feel in nature, no matter what kind of plants we are focussing on. And look at that capture of a bee in the photo below! Wow! @nikv also shared their amazing succulent flowers, giving beautiful winter colour. I do love the architectural value of cactus - they photograph really well, don't you think?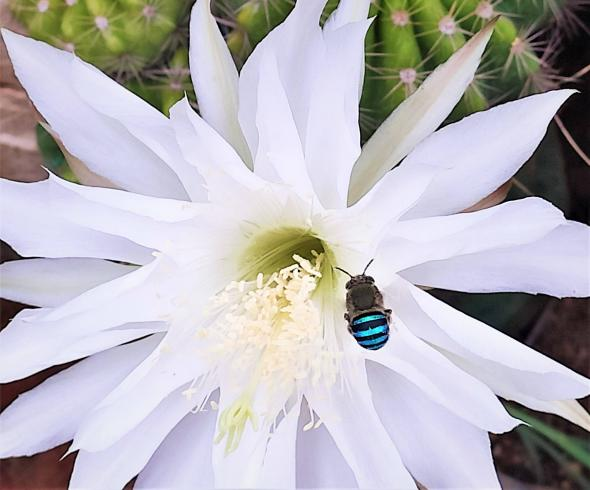 @owasco's gentle and mindful observations about predators and plants meant that she discovered that sometimes it's not necessary to rush straight for the bug killers (no matter how natural). It's amazing to see how much her little garden has grown, and how her efforts to keep the bigger predators away is resulting in a pretty awesome and productive garden!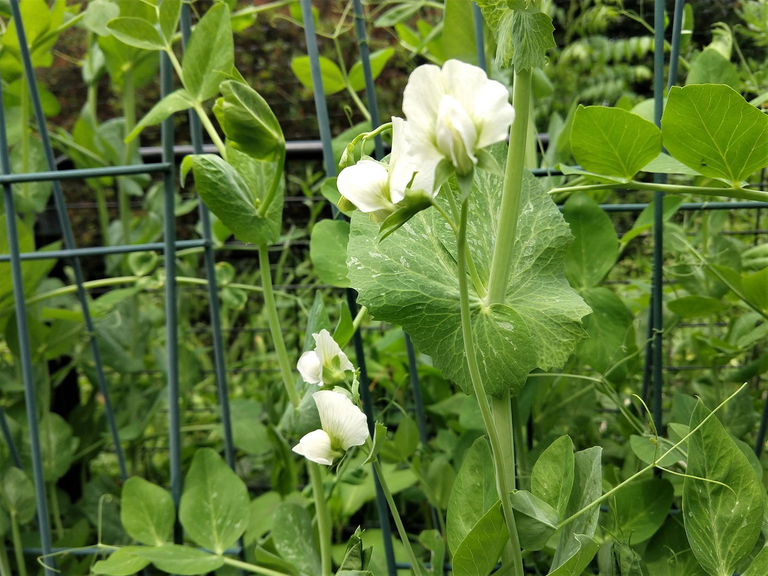 @buckaroobaby wrote about the hard work that homesteading demands. The romantic notion of a few chores in the morning followed by sitting around by the fire is definitely a lie! But the Buckaroo fam wouldn't have it any other way. Everything is busy busy as they prepare for winter.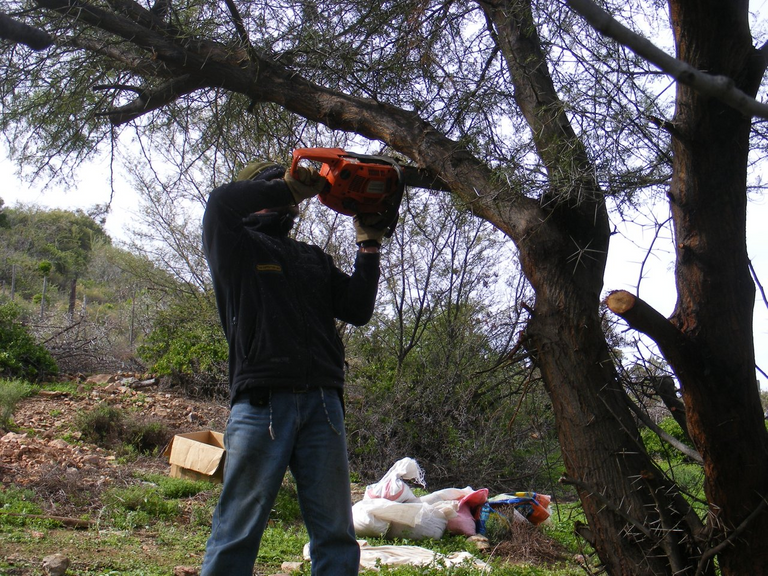 To Brazil now with @polesinns - yet another gardener who only really became one because of the pandemic! Don't you just love the silver lining that this world adversity has created? I would love to drink caipirinha in his lovely garden, with fresh mint and lemons! And then of course there are cannabis and cats, and flowers to brighten it all up.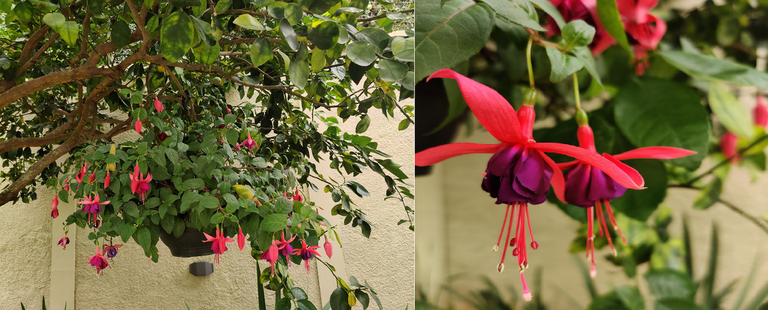 @andrastia's excellent post detailed what they've been doing to retain water in the soil and to have a more waterwise garden - something that's familiar to me down in Australia. Do you have any water wise tips?
@holisticmom has finally got rid of her cat problem and things are growing in her upcycled, repurposed, backyard veggie patch. Check out this ratcage garden idea - that sure kept that dastardly cat out!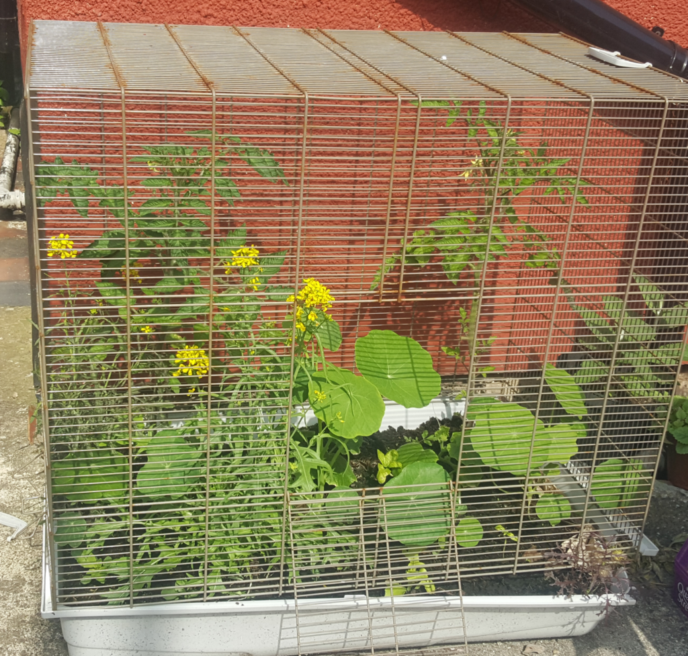 Check out darling Bruno here under @porter's arch. And look at the lovely rhubarb leaf stepping stones! How creative! She's had a bit of a problem with moles, but her garden's looking awesome!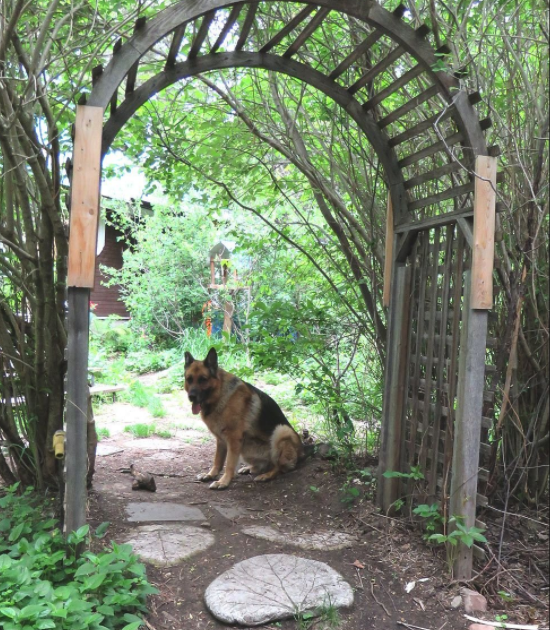 As usual @amygoodrich is the Queen of presenting gorgeous posts - check hers out here for inspiration, let alone her garden! Really looking forward to seeing Amy's upcoming post on what to do with loofah. I've never had luck with them, but I try every year!
One of my favourite things is seeing actually people in gardening posts - check out this gorgeous smiling @fanyokami! She's pretty happy with her pumpkins, and looks like she's getting that compost recipe right too. Like most of us HIVE gardeners, she's super happy in her garden! Your photo made me smile so much, @fanyokami!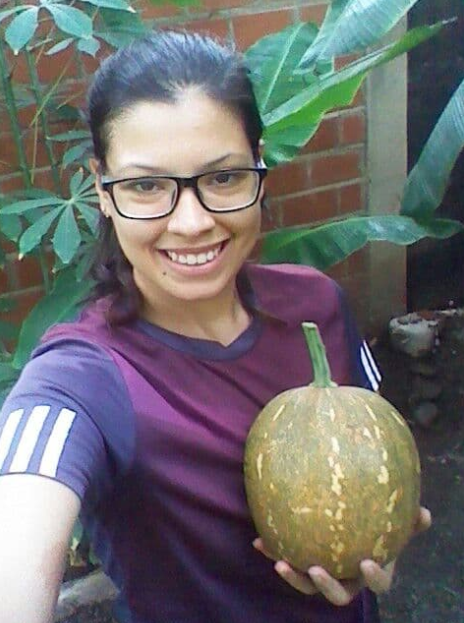 Do check out @anafae's garden post here - the hammock and the outdoor shower look absolutely to die for! @tanjakolader wrote about the weather affecting market prices of vegetables and showed her garden battling on despite this. @yolithy24 also showed her garden - I particularly liked the pink flowers! @aswita also wrote a really interesting post on making your own growing media. Of course, I have to include this lovely picture of her as well. It's nice to see the faces behind the plants.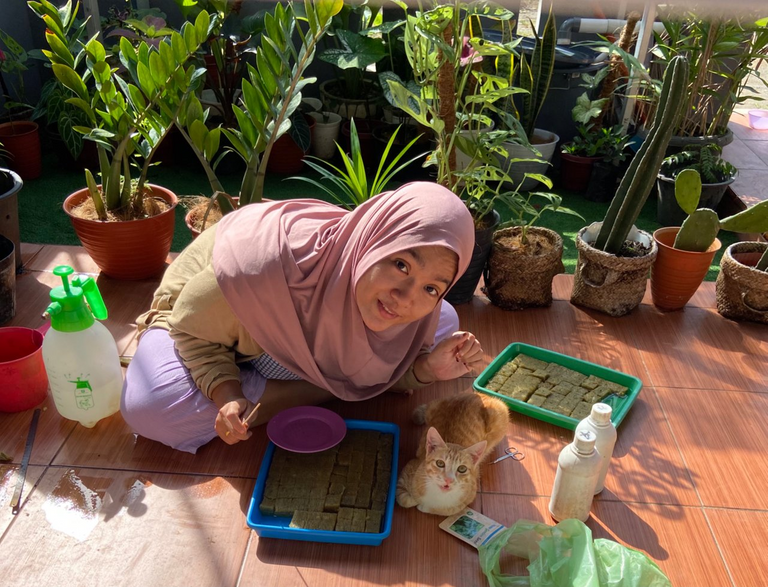 This month I'm really interested people's creative garden solutions, so @aswita's growing media and @andrastia's post about water wise solutions both win 5 HIVE from me! Congratulations.
Also, some super good news this week - @shanibeer has donated 50 HIVE and 50 LOTUS to the #gardenjournal challenge, so next week I'll be giving away 20 HIVE instead of 10, and possibly continuing that for the next 5 challenges. Thanks so much @shanibeer, that's a lovely thing to do!
With Love,

Are you on HIVE yet? Earn for writing! Referral link for FREE account here




---
---