Garden Journal Wrap Up - February (Plus a New Prize!)
A bit of a slow start to the 2023 Garden Journal season this February, but that's because it's a bit of a seasonal turnover time - the southern hemisphere is harvesting whilst the northern isn't even quite sowing yet. In between of course, there's still a lot going on - thanks to anyone in the middle who's entertaining us with their garden journals! Saying that, I recieved a flood of entries at the last minute, so not all is lost. Thanks to those who followed the community rules as well, making my life a little easier. Sorry for those who were muted for not following the rules - there has to be some order in the Hive Garden, right? Nothing personal, and hope to see your entries in March!
Oh, and some of you might have written a #gardenjournal post but forgotton to drop your link, so if you're absent here, that's likely why. Thanks to everyone who used the tag and joined in the community with comments and good vibes.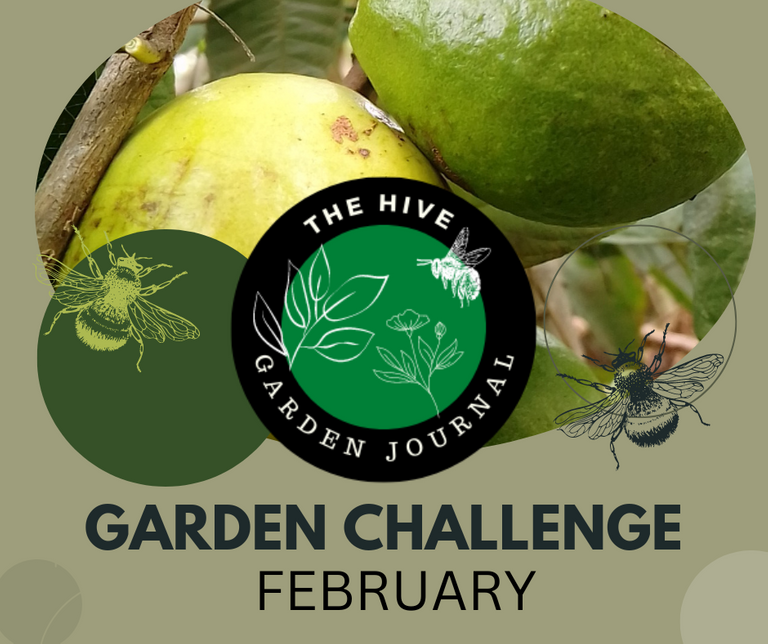 Thanks to @herculeand for the cover image - some lovely guava!
@jonyoudyer is finally wrapping up last year's season and thinking of the next and thinking of how to keep weeds down, compost up, and of course dreaming of next year's watermelons - or squashes. Much to my envy, he's planting garlic - mine got done by garlic rust so I need to source some new ones!
The effusive @fanyokami wrote about her cactus garden as if it was being attacked by terrorists and disasters - it can certainly feel like it sometimes when we knock over pots or have plants attacked by insects!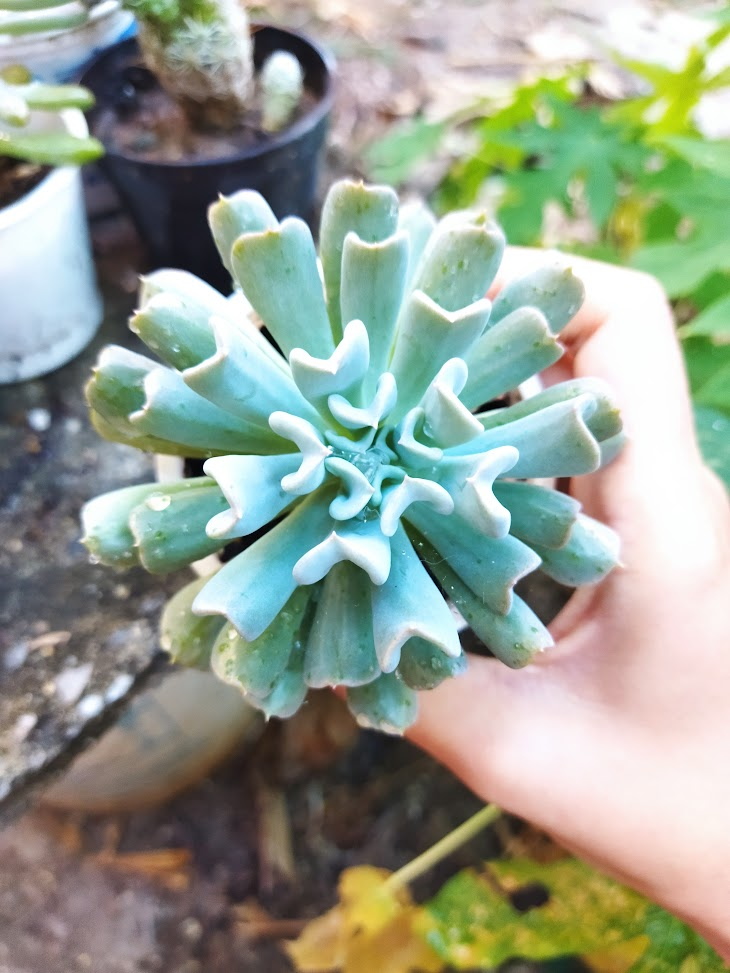 Definitely got to hand it to @proto26 - being away from his garden at the end of a northern winter, he decided to do some computer graphics of his garden plan and muse about what he wants to see in it. Being the queen of NOT planning, this is uber impressive to me! Do you plan?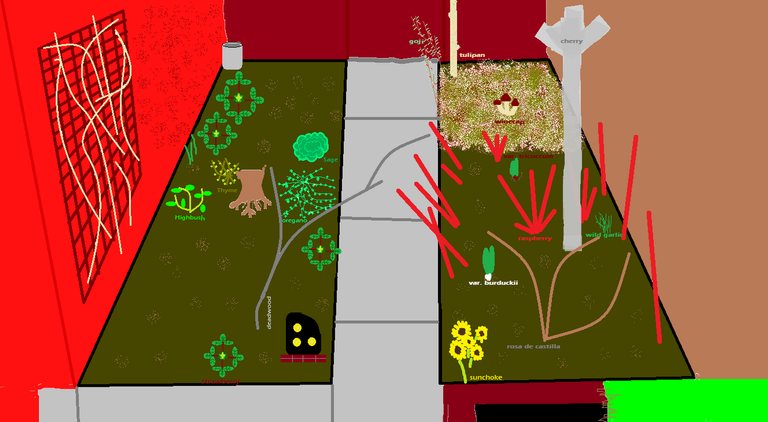 @traisto detailed the hard work of the olive harvest. I think it's the plight of a gardener to believe they're doing things to make life easier 'next year' but truth be told the harvest is always hard.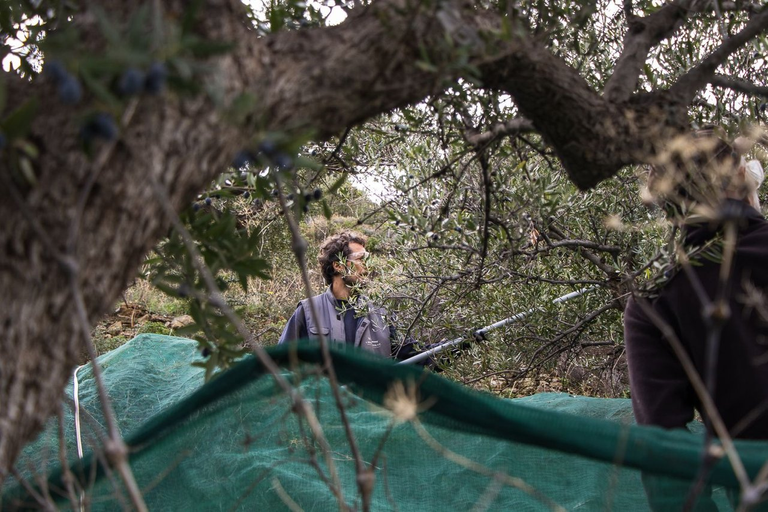 Did you know you can share other people's gardens for the Hive Garden Journal challenge? @lizelle shared a very neat, beautiful garden of her friends in South Africa. Makes me want to get out the hedge trimmers!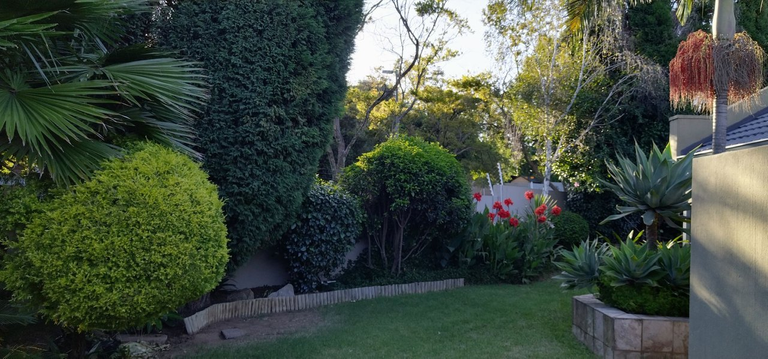 @jhero22 also visited someone else's garden - his uncles. Look at this generous haul of eggplants! Mine haven't even started to fruit here and I'm not sure they will given the odd weather, so I wish jher could send me some!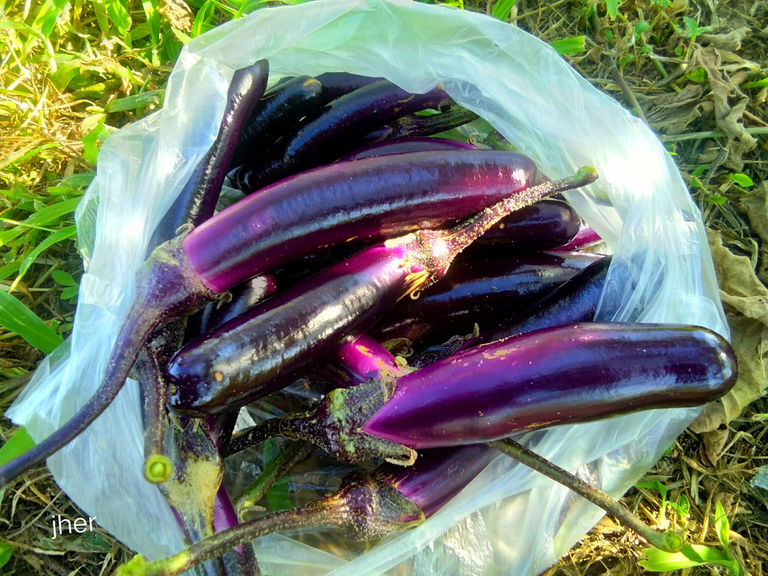 @jenthoughts post poignantly reflected on the absence of their father since his passing a year ago, yet joyfully writes about the harvest that is his legacy from the plants he planted, grew and tended, something they will do themselves for their own children.
@rigel-gladys had some wonderful success with turmeric in pots, @babette is getting excited about spring in the air, @nara61 wrote about her aloe vera, @marcelys1 wrote about her mother in laws garden (spot her in the selfie wall below), @gertu shared her beautiful flowering garden, @herculeand wrote about guava, coconut and a few other plants that are doing okay despite a long dry spell.
Though it's very cold in Massachusetts, it seems @goldenoakfarm always has something garden related to share - this time tending to her indoor hanging plants. As I said to her, I think I might get a few hanging plants to make my space a little more interesting.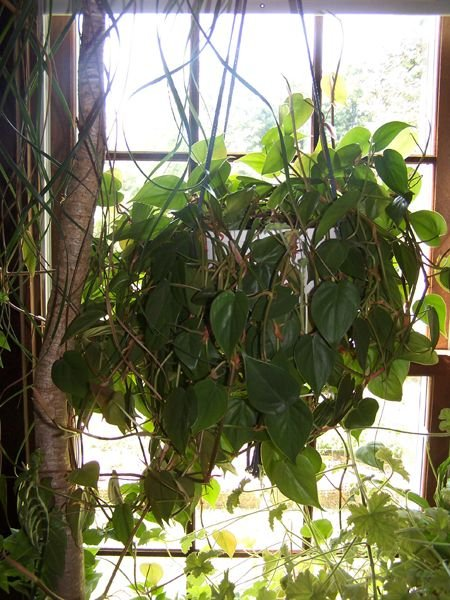 The Winners
`The Vegetable Garden Prize' - 5 Hive Each
You absolutely have to catch this post by newcomer to the #gardenjournal challenge, @exator. They detail why you should pluck the first pepper flower and some interesting vegetable seeds they had in their summer garden. Plus, they are dreaming of 'planting' mushrooms in their outdoor garden. Is that something you've done? Pop by and drop a comment. A gardener to keep an eye on!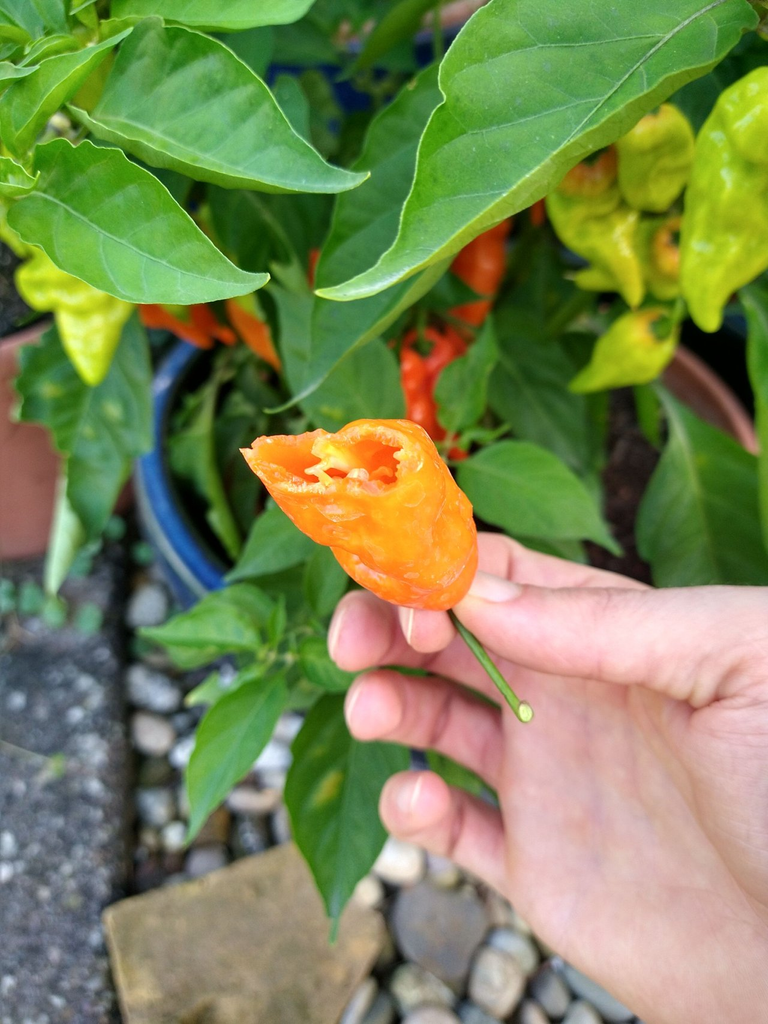 Bonus Prize - 1 Hive
I couldn't figure out where to put this one but to be honest, I especially like it as such care was taken with the presentation and following the rules of the challenge - thankyou! It gets frustrating to have to mute posts because they don't bother reading the community rules! I don't mean to be mean, but this challenge isn't that easy to put together so Hive folk that make my life easier deserve a great big hug. Check out this Venuzueluan gardener here. You'll find @andricklp's happy selfie photo below too.
'The Passionate Gardener Prize - 5 Hive`
@ligayagardener did a great job of curation whilst I was in Tassie and should be duly rewarded, and as far as competitions on Hive go you usually exclude the curators, but I'm sure you'll agree his passion for gardening is notable! I learn a lot from his gardening and he's always inspiring, such as growing moringa, turmeric and ginger in the southern parts of Australia where they don't commonly grow. All hail the backyard micro climate and some clever permaculture principles! Thanks @ligayagardner for the passion you bring to this community.
'The Selfie Prize - 2 Hive'
Not a lot of selfies this week, so rather than do the wall, I'm just going to share these two happy smiling gardener faces - 1 Hive each to both @andricklp and @marcelys1. Time is a bit tight for me at the moment so in future I won't be doing the collage, just featuring a selfie or two and a bit of love for those who share a little of themselves in their gardens. It's nice to put names to faces.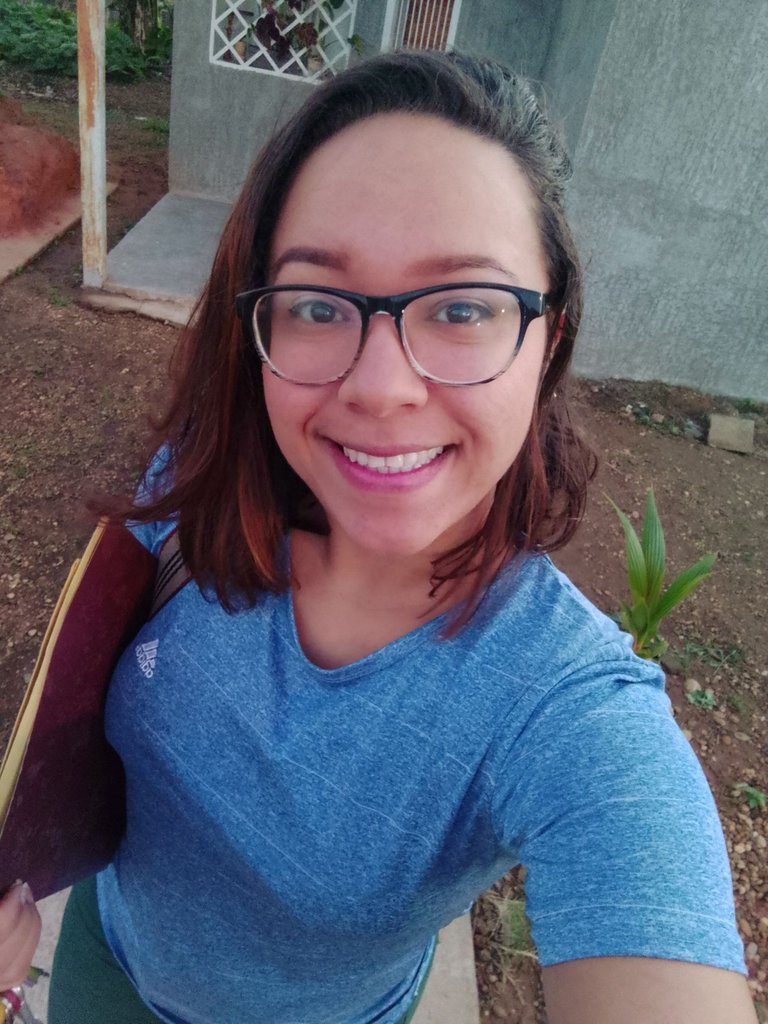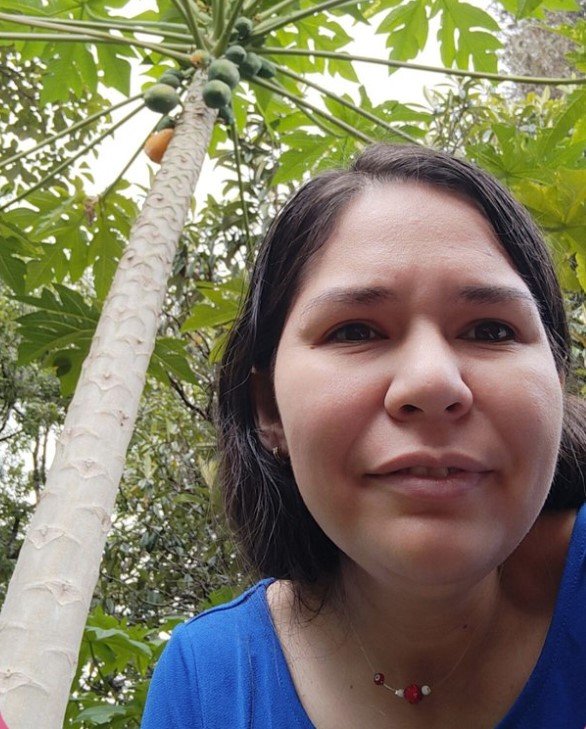 The Philsophical Gardener Prize - 1 HIVE
I'm adding a new prize this week - the Philosphical Gardener Prize. This week it is 1 Hive, but I might do some shuffling as I read so many excellent musings and thoughts on what gardening means to us. This week it's @jensthoughts, who ended her post on her father's passing and the garden he left behind with this gem:
Planting fruit trees is also a good way of investment, a treasure to be passed in the next generation. Plant now and you will harvest its fruits in the years to come. Your grand children and even their grand children can benefit it as long as it will continue to bear fruits and the next generation will also take care of it.Thanks to our father who planted those fruit trees in his garden and until now and for sure even in the years to come we will still enjoy the treasures he left for us. Let's plant for the next generation.
Aint that the truth? Happy Gardening all, and see you in March!
---
---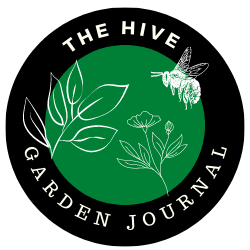 Are you on HIVE yet? Earn for writing! Referral link for FREE account here


Join The Hive Garden Community! The HIVE GARDEN COMMUNITY supports gardening, homesteading, cannabis growers, permaculture and other garden related content. Delegations to the curation account, @gardenhive, are welcome! Find our community here!
---
---