Garden Journal Early March: Apples, Chillis, Hops, Etc, Etc!
I don't even know where to start. This time of year, the garden is MENTAL. It's half harvest, half tidy up, half challenging bushrats and chickens to duels. As I wasn't around to tie up tomatoes, they ended up a mess, and I didn't get half as many as I'd like. Shakes fists at blackbirds and starlings.
Luckily, I did net the apples - two are good trees that get water, so I get yummy granny smiths from them which are my favourite - crisp and tart. We've been snapping up Fowler's preserving jars (the Aussie equivalent of Bells) so I'm sure they'll be filled with stewed apple before long. We had TONS of big yellow and purple Japanese plums too which have been stewed and preserved.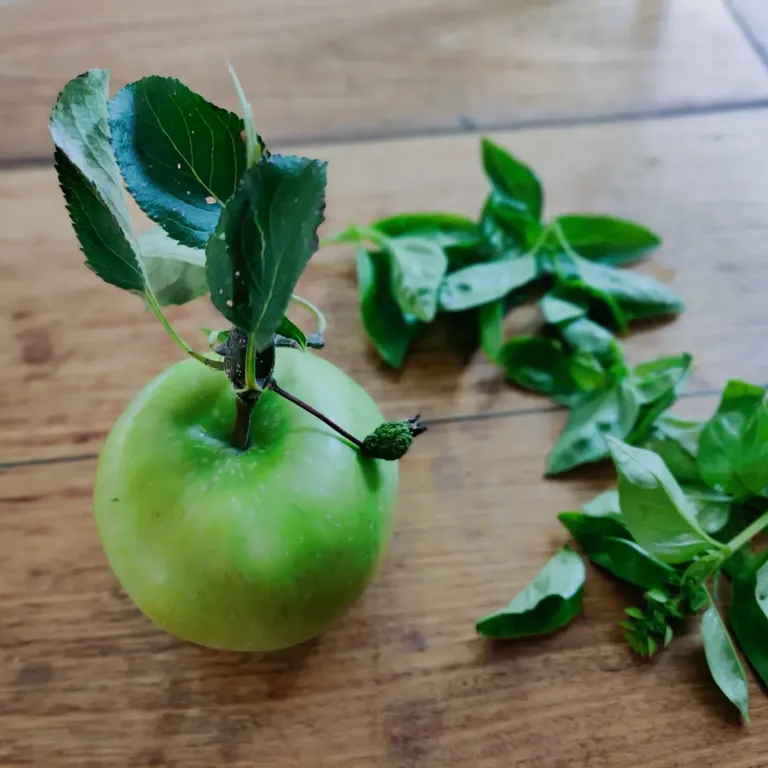 The beans are still coming - I'm not planting any other bean but yellow beans now as they are just my favourite. What is the point of growing things you don't like? I also potted up a fw things this year to hide some ugly concrete we are yet to dig up - tulsi, cactus, native plants - quite the mix, but a good way to use up pots I had lying around. I just have to remember to water them but in this hot weather it's not hard. It's nice being out in the garden with a hose. We haven't had the El Nina rainfall that's been haunting Queensland and northern NSW - totally devastating for them. It's been super humid here which is unusual. I kinda like it. So does the garden.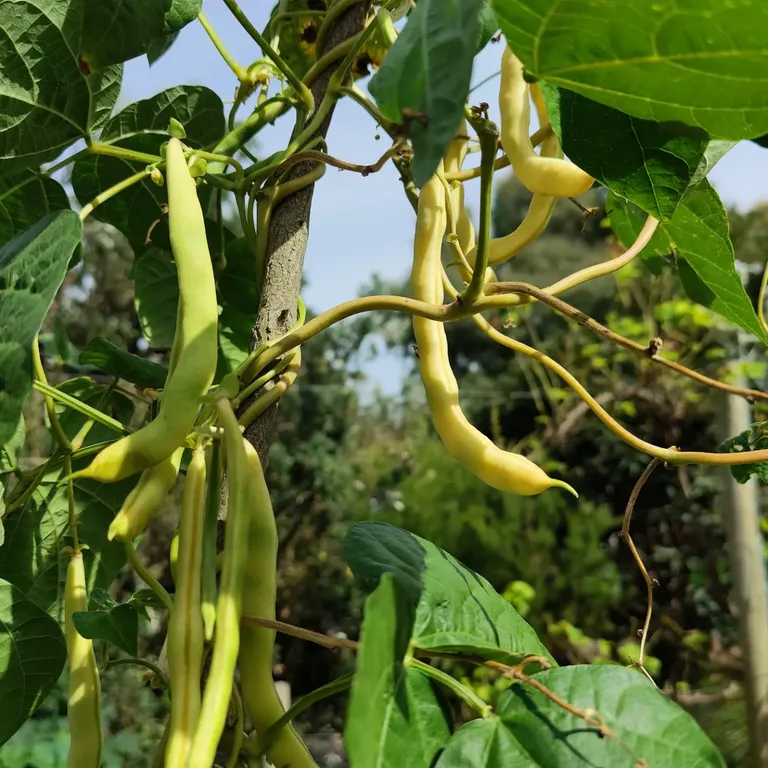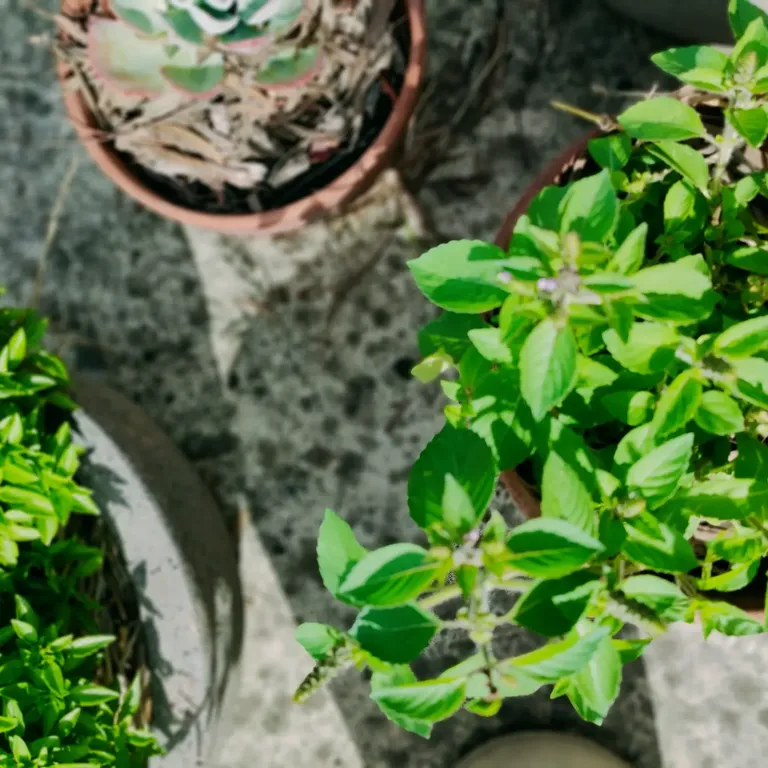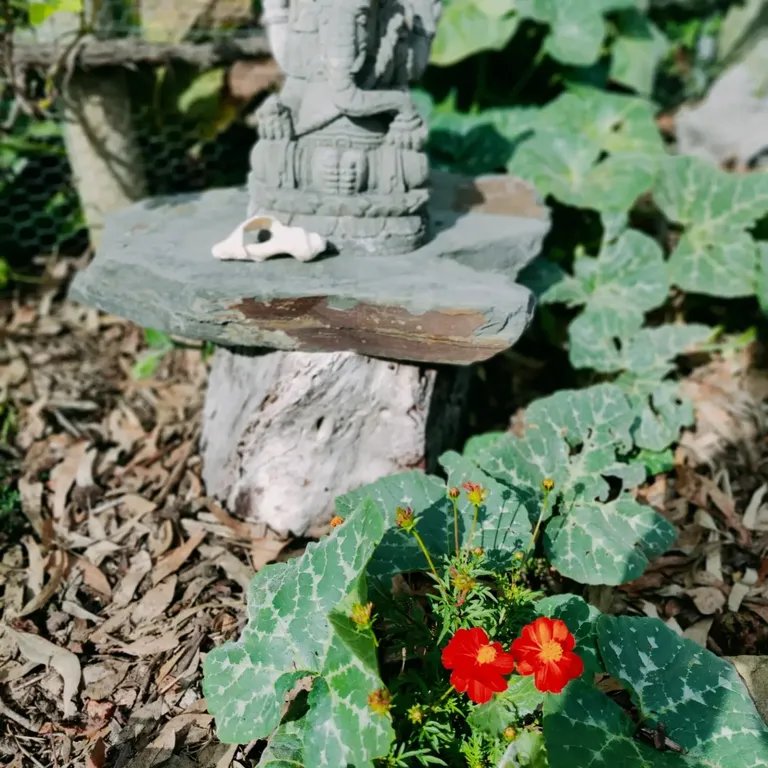 Everything is all a tangle - I've trained the choko up a makeshift trellis but it's not flowering yet. Maybe it's the first year, getting established? I have no idea, I've never planted them before. The pumpkin has gone insane but there's not a lot of flowers - I can't figure out if it's late or what. There is a butternut squash fruiting, but I was gutted to only get ten spaghetti squash this year as the plants were eaten by rabbits. **Shakes fist at rabbits.
This is a little grevillea groundcover I just got - isn't it just beautiful? I promised to show it to @angiemitchell - here 'tis! We've been digging up some grasses that the rabbits have been hiding under and restructuring the native garden somewhat.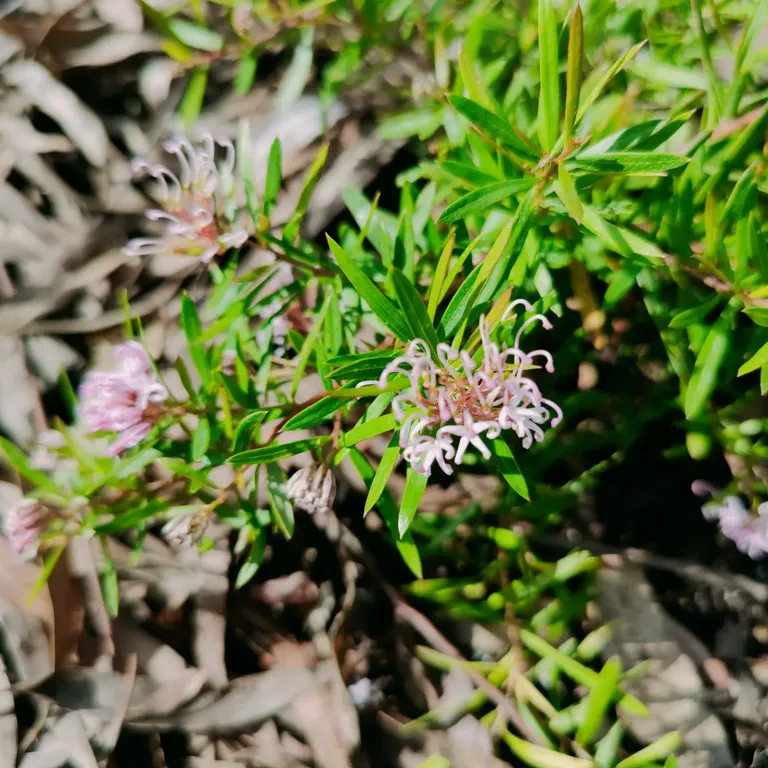 The hops is going great - like @thebigsweed and @farm-mom, we pulled out a heap of hops and I must say one bine is more than enough to deal with. We'll give some to some locals in exchange for beer and keep some for a herbal sleep tea blend I make.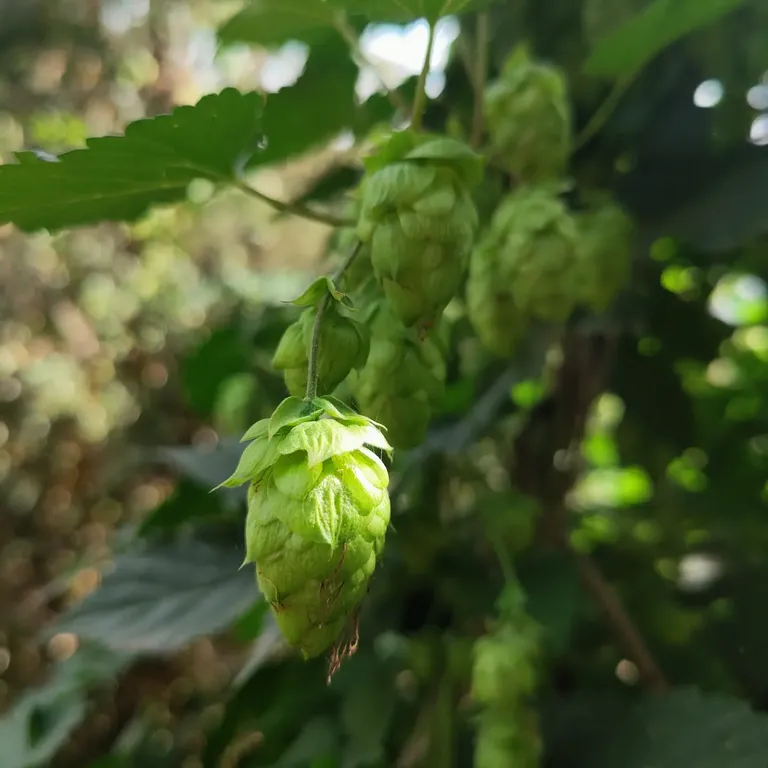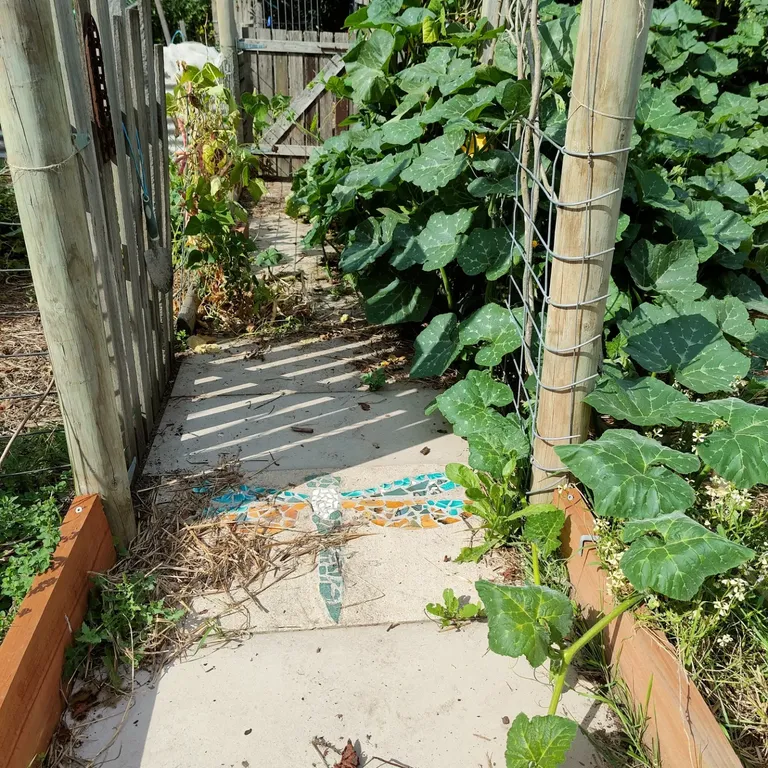 There's lots of other interesting things to harvest as well - elecampane, ashwagandwa and horseradish are all roots I'll process for fire cider and powders. The wild dagga is absolutely ginormous - I'm sure @edprivat would smoke it but I just look at it and smile, and think of Ed, wierdly.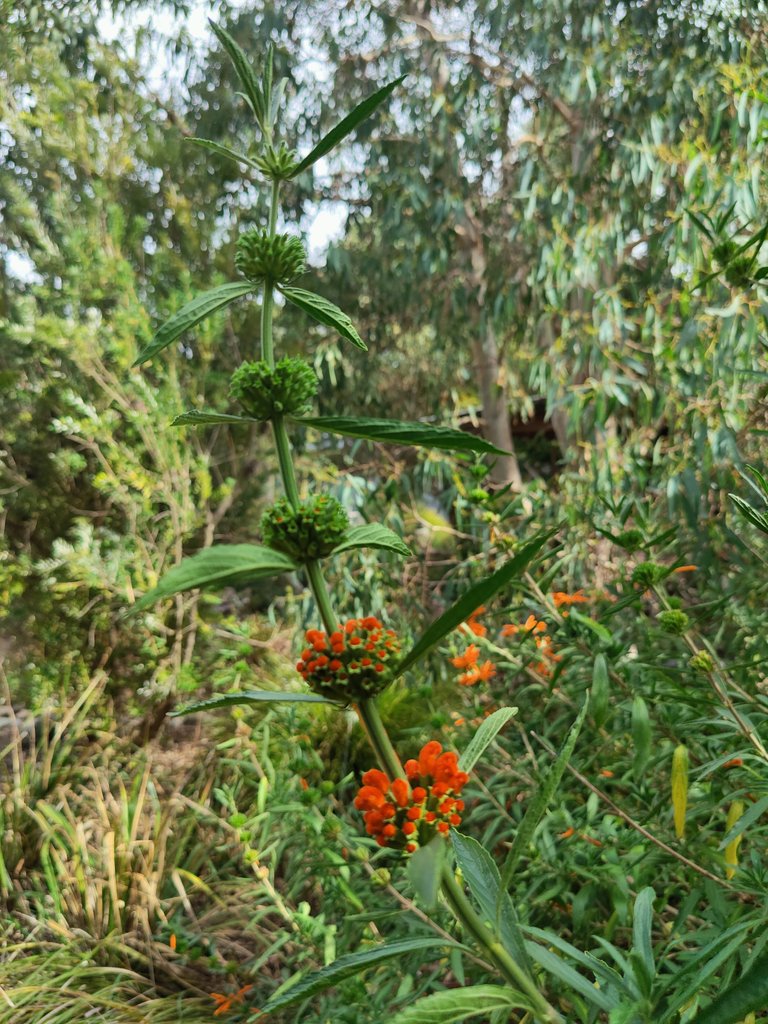 Now for the funny story, or the 'I'm an idiot' story. My greenhouse hasn't been doing that great this year. I confess I have a lot to learn. The chillis have been absolutely awesome, because they've been in little wicking buckets and appreciate the extra water. But, the eggplant pretty much died and everything else has been looking a bit sad. I just don't get down to water it as often as I should. I should be watering down there twice a day. I was thinking to myself, you know, I just need more wicking tubs instead of the garden beds. I felt like a bit of a failure. Then Jamie said 'um, what about the timer system you set up?'.
Giant face palm. What was I thinking? I honestly don't know how absent minded I can be sometimes. So I've mulched and have set the timers to go off at dawn and at dusk. Who knew constant water would be the solution? Another giant facepalm.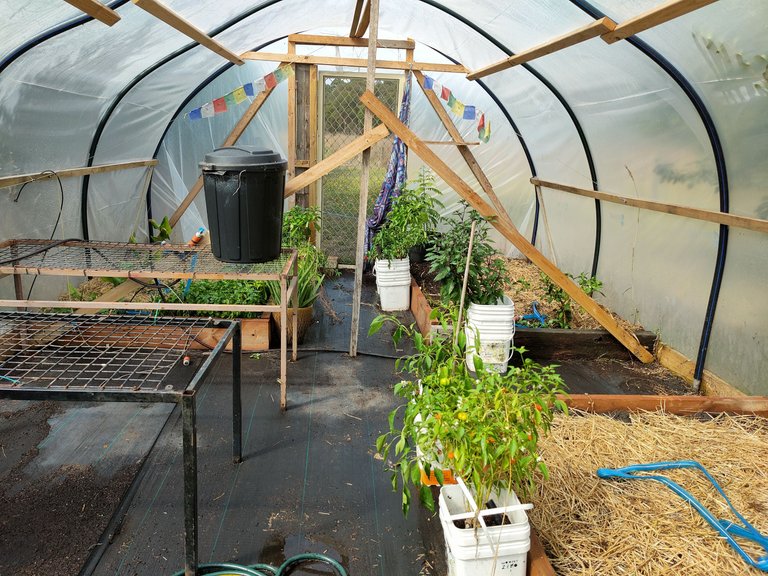 Anyway, it means my basil has come back with a vengeance (especially since I keep trimming off the flowers) and there's an eggplant there that may bear fruit yet, or at least survive til next year, and the in ground chillis and turmeric are doing okay too.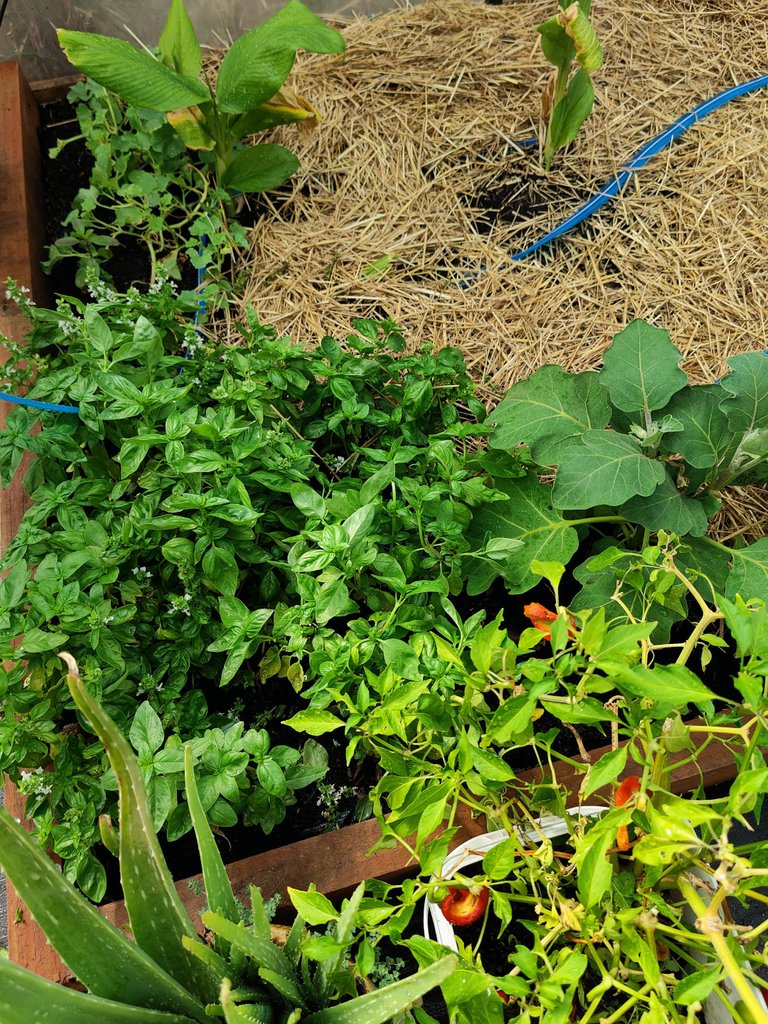 I also planted a curry plant - I adore the flavour in curries and the taste is very Sri Lankan. It's growing great in the greenhouse, but I noticed that the roots were going through into the weed matting so I moved it to the corner of the garden where I imagine it'll just stay, working it's roots all the way down. I love it, so I don't mind, but I imagine I'll have to trim in to keep it growing too tall.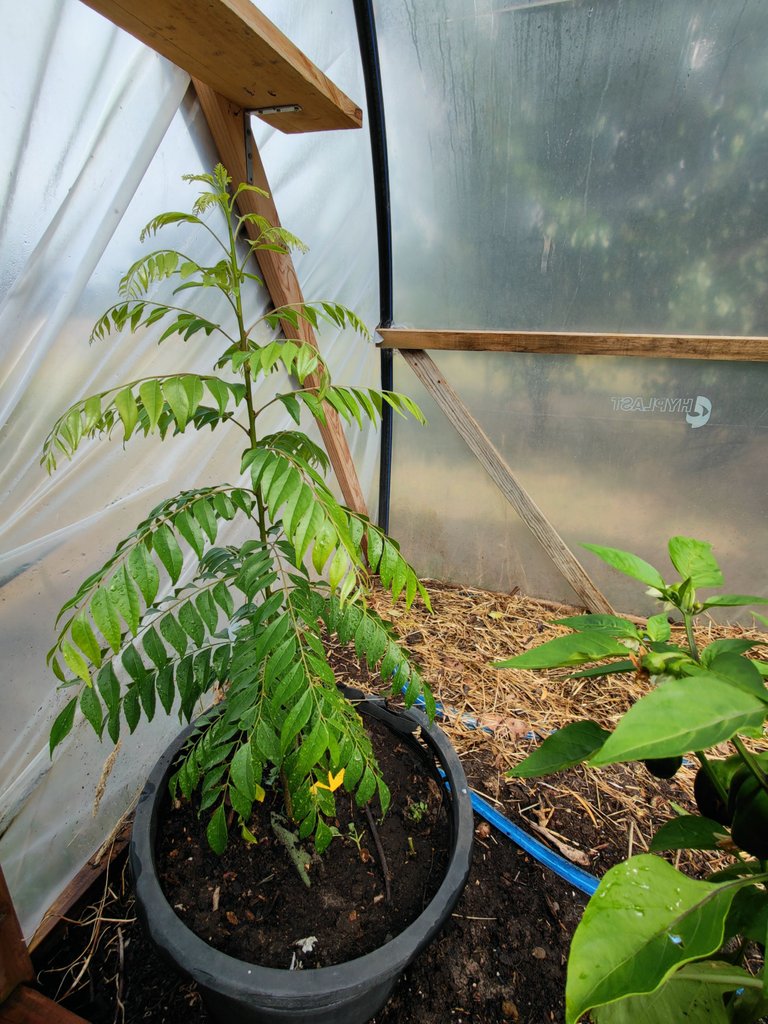 Now, the best has been kept to last, mainly because it's a little story of what Hive Gardeners is all about - genoristy and sharing. Last year, @minismallholding sent me some Maui chilli seeds in the post with a cute note - she'd rubbed her eyes touching them funnily, but they made it to me and I duly planted them. It took a while to get going but now look at it - what a beauty of a plant, with it's gorgeous dark foliage and purple flowers and buds. I can't wait to taste it! As the greenhouse keeps my chillis going til well after Easter and beyond, even when the rest of the garden is too cold, I'm sure I'll get a proper bounty from it. Thanks, @minismallholding. I think of you whenever I see it, which is a lovely thing.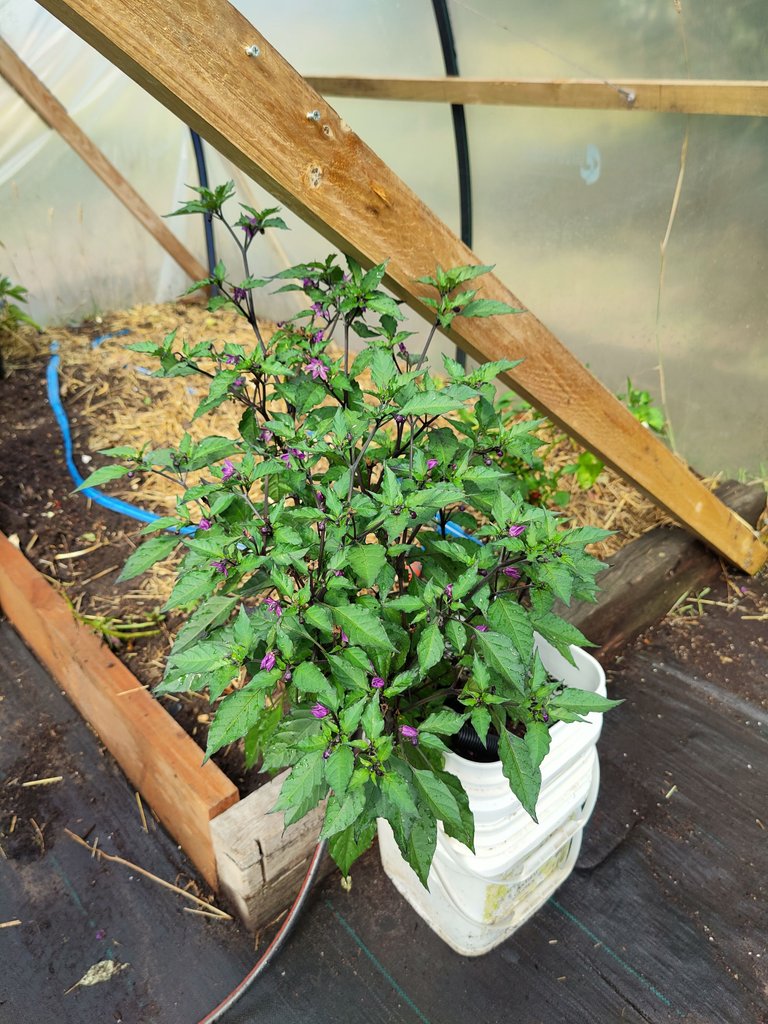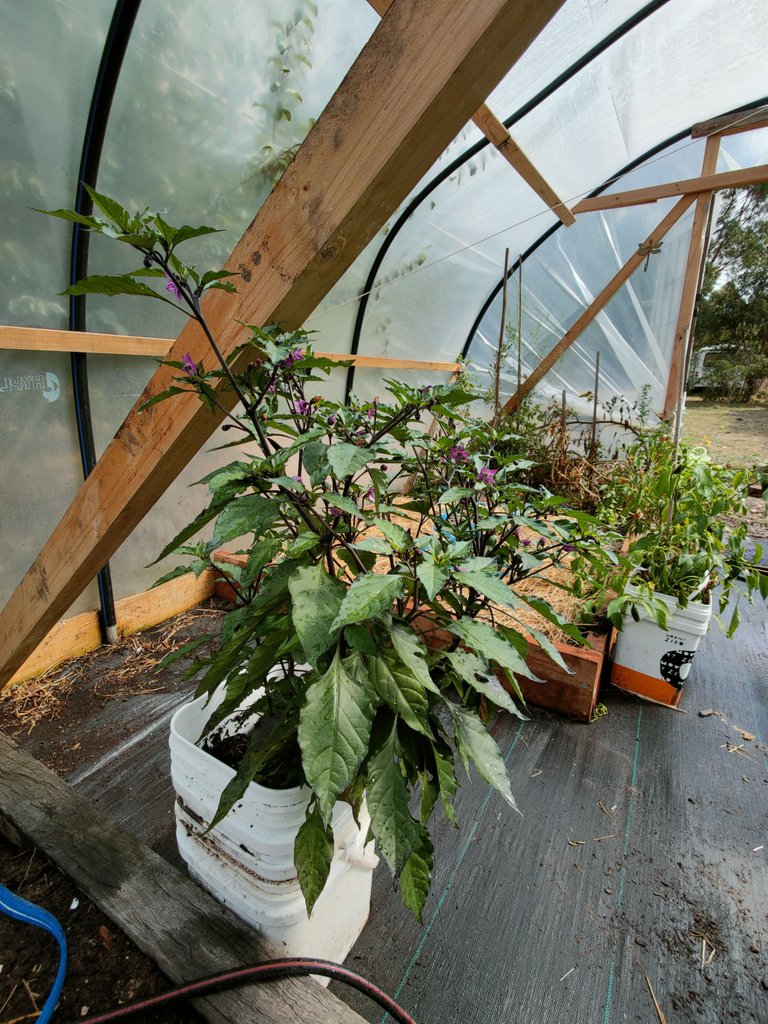 Funny, I think of Hive gardeners a LOT when I'm in my garden. YOu are all so much a part of my life. I can't imagine gardening and not sharing it with you all. Thanks so much for contributing to the #gardenjournal challenge every month. It's great also to see so many newcomers - hope you all get chance to drop a line on each other's post and continue make this community what it is. If you have the heart, do send a delegation over to @gardenhive, our curation account, even if it's 10 or 20 HP. It all makes a difference and helps support you all. Plus, me and @minismallholding choose delegators for part beneficiary of gardening journal posts, as a little thankyou - so it comes back to you in kind. Today I give delegator @fenngen a little beneficiary, and some to @gardenhive to use to power up.
Happy Gardening!
With Love,



The Fungi Lovers Community: Home of #FungiFriday


The Herbal Hive Community
Are you on HIVE yet? Earn for writing! Referral link for FREE account here!





---
---