Hive Engine Market Analysis: 2/15/21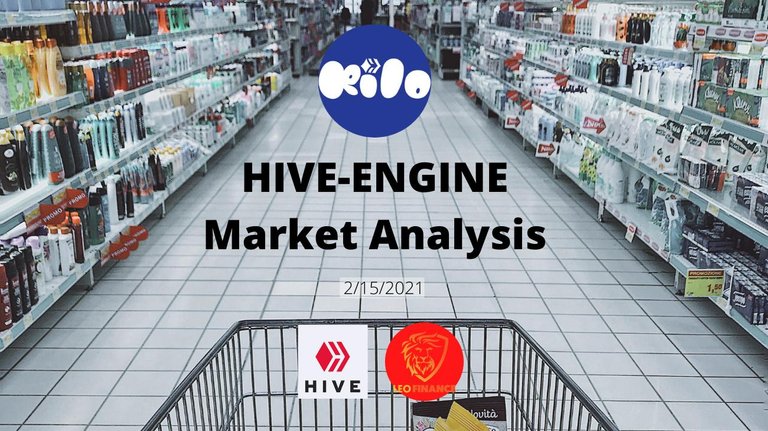 We are experiencing some winter weather snow here that has pretty much shut this whole area down because we dont get snow often.
So, I woke up kinda late and just hopped onto my ecency dapp to see the price of HIVE has geared up for a really nice rally.
It looks as though we may be seeing new ATH very soon with the bullish energy around cryptocurrency this year.
What do you all think?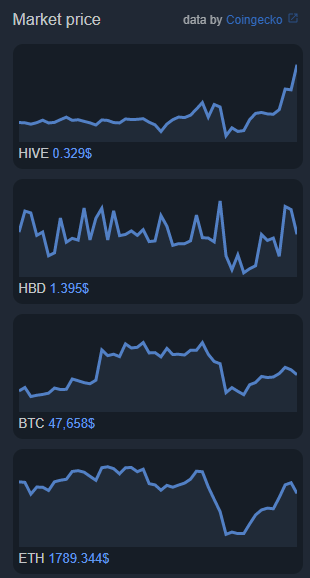 That got me curious and even though I haven't received my daily payouts from dcity I decided to check the stats on Hive-Engine to discover another big event has occurred.
Leo Token has had a significant dip and opened up some room for a nice profit to those who can pick up the loss.
I am definitely going to be buying a small treasure of LEO with this opportunity.
WEED also fell down 10% opening up an opportunity for those who support the WeedCash community to pick up some cheaper tokens as well!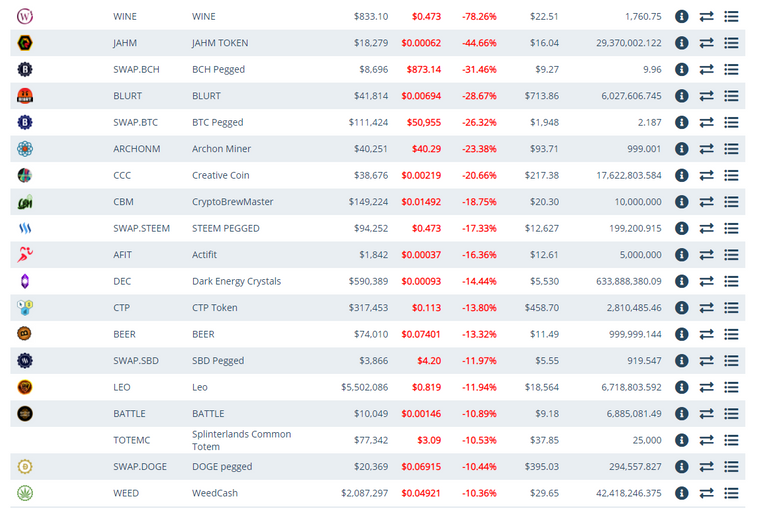 With gains above 1000% you must have heard of the Hypno Token or FarmGov right?
Hypno is a very niche community that practices self help through hypnotherapy from what I have gathered so far(neat).
I dont personally play the farmfarmer game but I know that some people are making a passive income by supporting such projects so its somewhat similar to dcity in that aspect.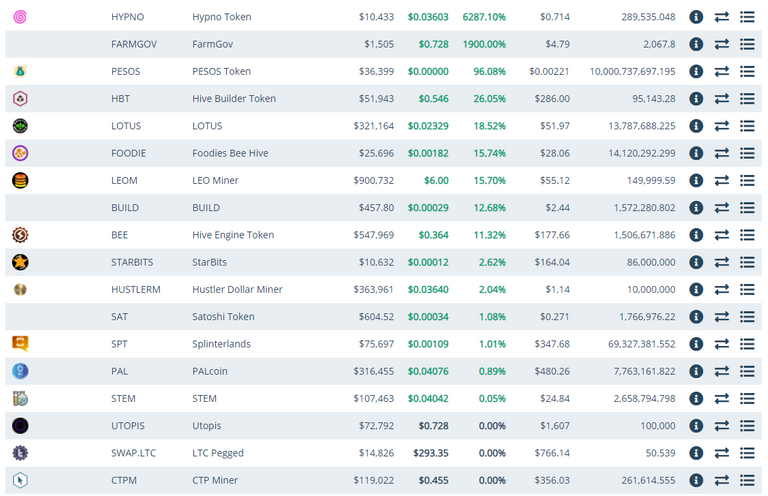 Another thing I noticed was that Leominer token showed some really nice profits today!
---
Do you think the price of LEO will continue to fall or do you think it has hit a contested price point already?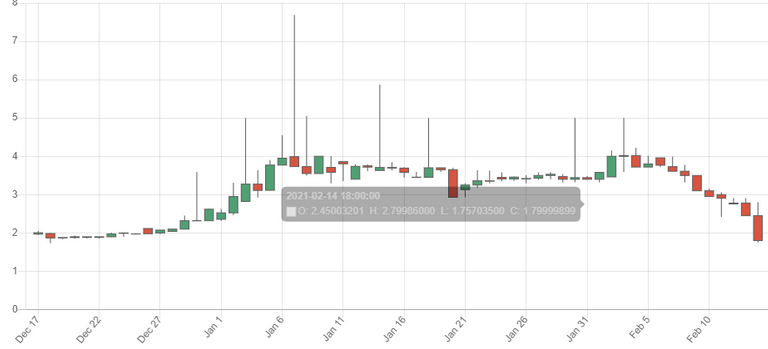 Here on HIVE and LEO it is a well known fact that we love to support decentralized financial systems built on the blockchain.
I support decentralization because it peacefully and systemically repositions the power that has been so long seated in centralized systems that have become corrupt and incapable of change.
What are some of the reasons you support decentralized finance?
Posted Using LeoFinance Beta
---
---