Dcity Rank UP and LeoFinance Card Proposition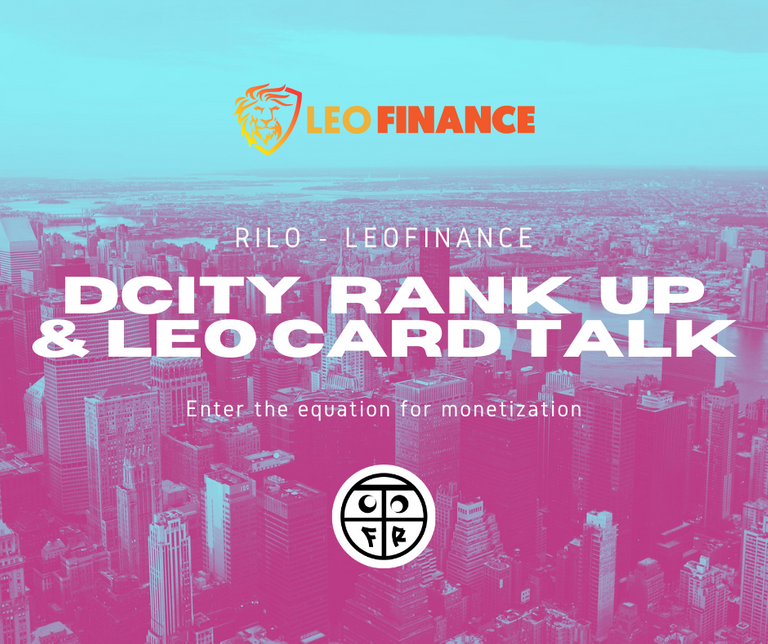 Hey guys I just wanted to share my massive ranking gains in dcity after I decided to take some advice from a fellow hive member and beef up my city with a real investment.
I went from having a population of around 100 to 1007 in one day after an $80 investment and increased my rank from around 1000 to just under 500 sitting pretty at 485.
increased my daily sim income from 79 to 847 which is about 4 HIVE.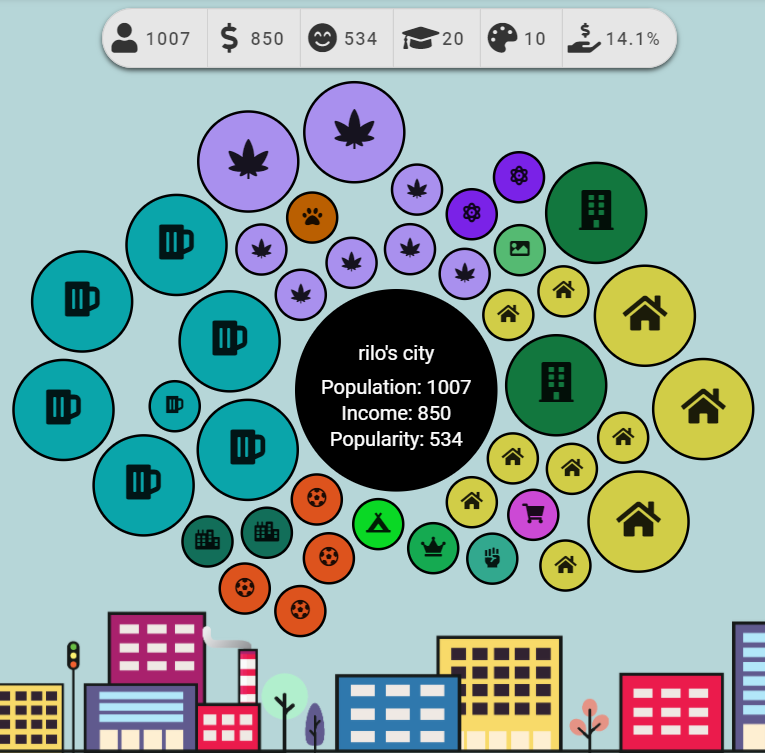 I recently made some rough calculations about a projected goal(check it out here) and what it would take to get there but the math was based on a small amount from my initial investment so it was off by about $20.
It looks like it will still take about $40 to get to my previous goal of 1400 but I have since decided to raise the stakes to 1600 to continue stacking the brewery and BEER token(this will increase my necessary investment to $60).
I could just wait a couple of months for the payouts from my investment if I really wanted to!
847 SIM = 4.22653 HIVE
.586 BEER = .19506 HIVE
.344 WEED = .04854 HIVE
4 ENTRY = .013 HIVE
Total = 4.48313 HIVE = $.53 per day $16 per month and $192 per year
If I were to stop investing now it wouldnt necessarily be a bad idea but I really believe in this technology and the probability of its growth so I am hoping to be making around $1.50 before I begin to lose my steam for these gains.
Considering the fact that I am not far away from meeting the ranking requirements of the Dcity HIVE rewards pool I am looking forward to picking up some extra rewards with another investment soon!
I am thinking that my previously proposed HIVE token optimization plan is a better monetization method so far than what most other players are using(check it out here).
I saw that out of the next 10 people who rank higher than me only 1 of them has a higher SIM income and I am pretty sure that by the time I reach their population size I will have a higher income than they do.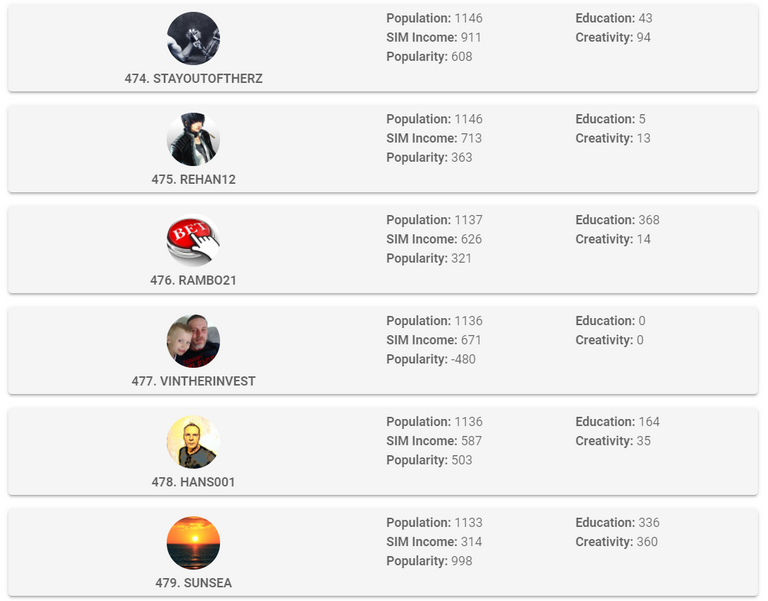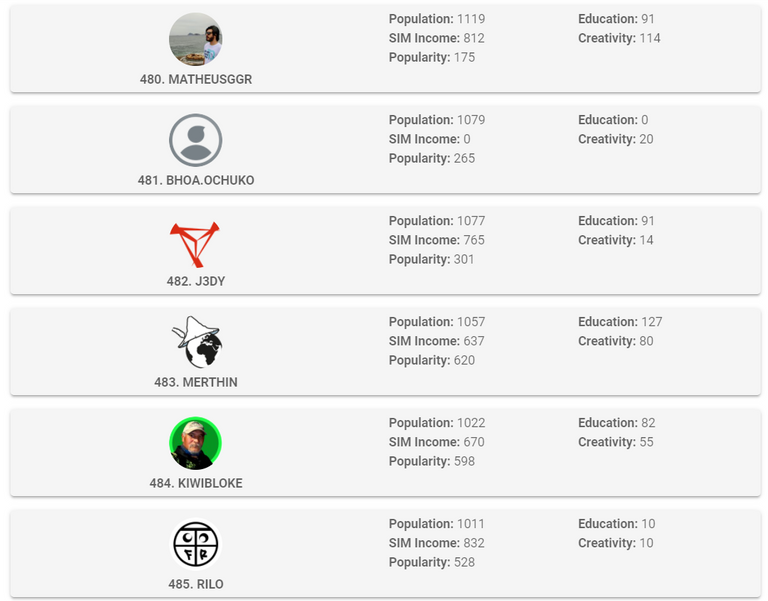 All I am doing is reinvesting all the token rewards from the Brewery, Weed Farm, and Stadium Cards.
With 61 Breweries I am primarily mining BEER outside of SIM but I also have 26 Weed Farms and 4 Stadiums doing work while I sleep or find new ways to make money on the daily grind.
I just have one question for the leofinance devs;
When are you guys going to host an event in collaboration with Dcity?
Since Dcity doesnt have a referral system setup maybe someone could take the initiative there as well!
It is pretty clear that a game like Dcity is focused around finance and crunching numbers which is why I want to suggest a LeoFinance Card to further promote the channel and generate LEO rewards among the Dcity playerbase who already love finance.
There is clearly a lot of potential for growing and developing this game and I dont think anyone can deny that it is a worthy investment of time and effort.
What do you think about the addition of LEO to the games market?
---
---