Featuring all new Xvape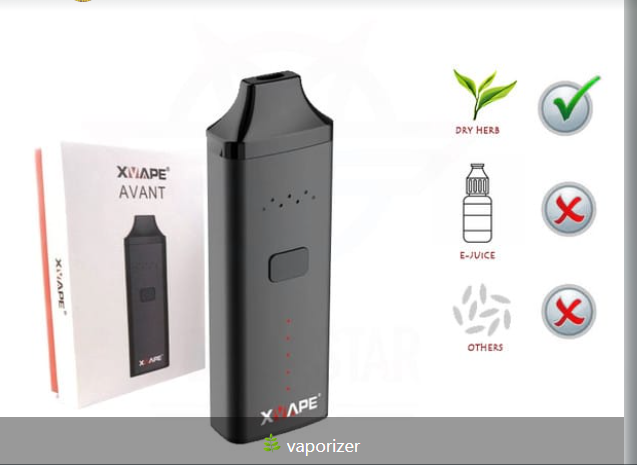 The new Avant Vapourizer is one of the best budget herb vaporizer with 5 temperature settings, slim design, with an attractive price. If you are on a budget and are looking for the best vaporizer for a fair price, i will suggest this as it has alot of Pros:
Temperature Flexibility
With its temperature presets to choose between ranges, one get a pretty good temperature range. Marked within 365/374/392/410/428°F, or 185/190/200/210/220°C, user can get reasonably good customization of smoke output.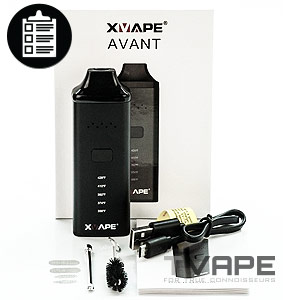 Vapor Quality
It uses a typical typical ceramic heating chamber on most entry-level vaporizers series, he vapor path is rather short and the vapor smoke is a slightly warm on the lungs, while the drawing is a bit restricted throw the flow and the flavor is as smooth at its best. Flavor drops off after the first 2-3 hits and you're left with a roasty popcorn flavor. For what it is, the vapor quality is below average and don't expect to be shooting out plumes of vapor.
In fact, the best description we can offer for the vapor quality is it's whelming. Not overwhelming, not under, just whelming.
Manufacturing Quality
We found the quality of the Avant a bit lacking unlike the LITL 1 which too is a budget vaporizer. Full metal and ceramic construction lend you the confidence you won't be inhaling any plastic fumes, but it feels a bit cheap in the hand. We're not quite so fond of the lettering stamped on the device as it does dirty up the aesthetic a bit.
Battery Life
It is powered with only 1200mAh in the Xvape battery, to limit smoke consumption in getting many sessions out else you will have need to top up your battery. Expect around 3-5 sessions from a full charge, depending on your use habits. Users who prefer longer sessions tend to prefer units with longer battery life like the Solo 2 that gives around 14 to 17 sessions depending on the temperature settings.
Xvape Avant with armor case Portability
its slim form factor and compact nature, that the Avant portable is really ideal for taking out. It fits comfortably in the pocket and small enough for it to be barely noticed making it Ease of Use.
Entry level units typically don't ship jam-packed with features and the Avant doesn't either. Though that does give the unit more simple and easy to use for beginners, which isn't a bad thing by any means.
Getting good results will require some coaching with the Avant when letting your friends or strangers use the device as it is slightly technical especially when trying to reload of clean it. Cleaning is quite straightforward, as the chamber can be cleaned with a cotton swab dipped in isopropyl alcohol and the mouthpiece can be cleaned simply by submerging it in iso and gently agitating for a few minutes. Rinse with water and perform a burn-off session before loading up with herb again.
#HBD and other Stable #Coins Accepted
About Us
ReyVape is Nigerians best store for e-cigarettes, smoking gadget and smoking accessories. we are the number one shop for your vaporizers, atomizers, rollers, crushers, rolling papers, shisha pot, we have been in business since 2016 and would like to reach out to more smoke community. We are strong using the blockchain to host/showcase our dispensary . we have also hosted many events and trending shows in #Nigeria, We are also open to partnership from various community in Nigeria to effectively create more awareness to Nigeria communities about smoking equipment, we are verify merchants we trade on multiple market places on reyvape.com , Konga and also on Jumia have two offices one In #Lagos while the other in #port-harcourt we deliver with 48 hours intra state.

Delivery within 1-4 working days nation wide #Nigeria Only.
You can also Buy our product on :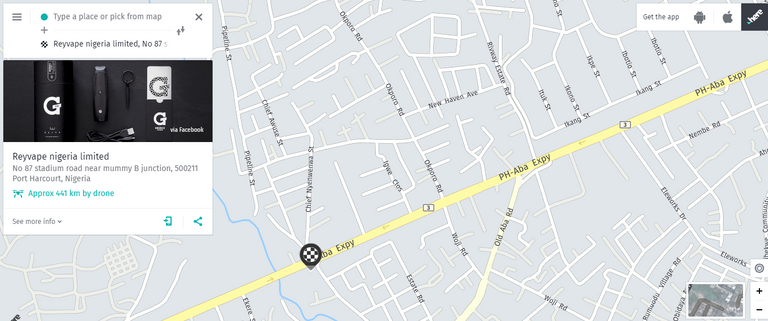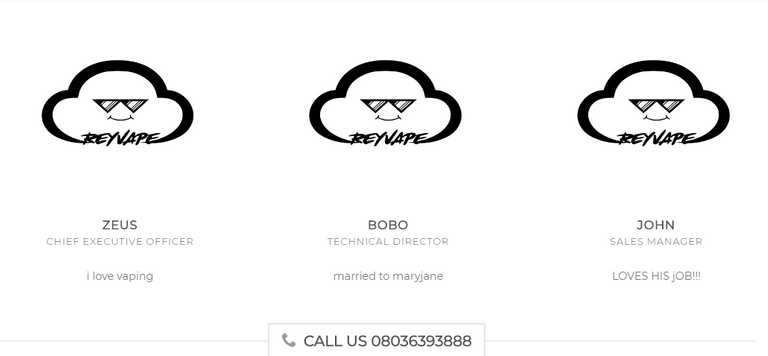 ---
---