RE: Hive Garden Comment Challenge: Our Gardens in Extreme Weather
You are viewing a single comment's thread:
Good day!
Here's my experience-
My mom has a huge rooftop garden and I too have a small balcony garden. We usually produce vegetables and a lot of flowers and herbs. My mom has a fruit garden and she doesn't buy vegetables often from the grocery store but her garden is enough. Also, she got around 5 pots of aloe vera plants. Every year they grow so well, we take some from the garden and use them for different purposes. But this year, the aloe doesn't grow very well.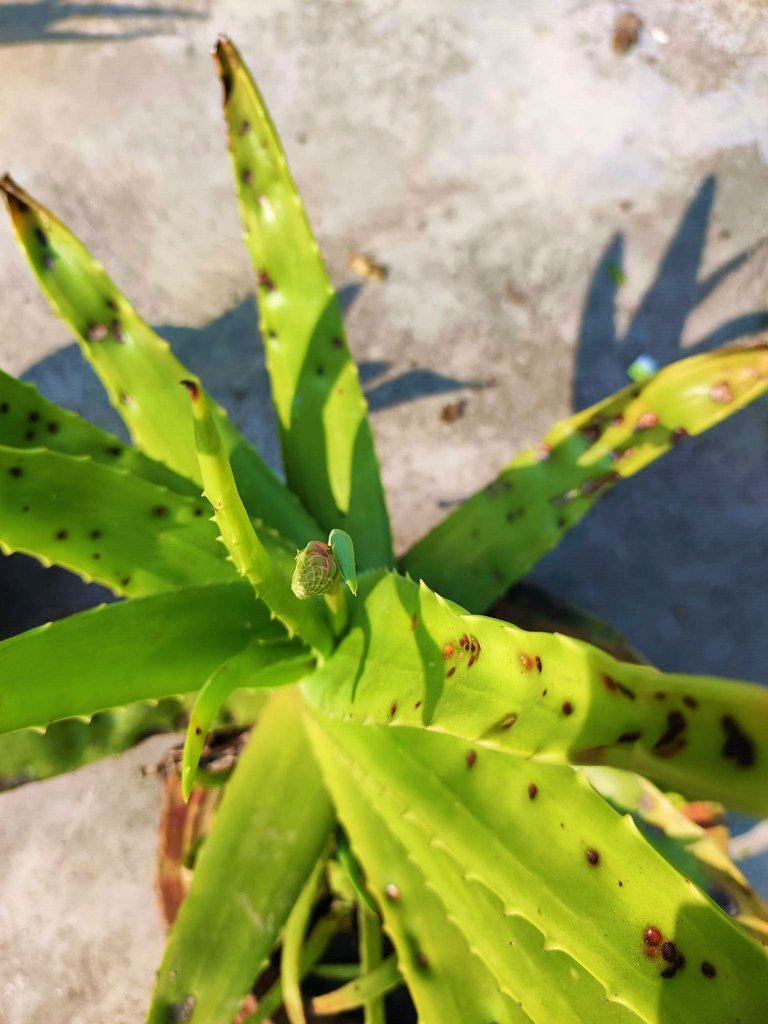 For the note, she keeps the pot in the same place every year. She knows pretty well the proportion of sun and water required for the plant. But they catch "leaf spot" disease. My younger brother who is an agronomist in profession thinks that it's because of the moist weather that causes the fungi/leaf spot disease.
This is a very common aloe disease but it's just another example of a harsh/challenging environment. Even after treatment, they didn't recover. We are seeing a lot of change in production, and new crop diseases such as rice fungal diseases on large scale in our area as well. This is not just because of the weather change but mostly because of climate change, the newly implemented pesticides, and every other thing.
At the individual level, we are taking precautions as much as. For example, by preparing our soil, integrating proper knowledge about gardening, choosing the best seeds, taking care of the plant properly, and going organic. But on a large scale, it is quite challenging. The government is taking action but they were never enough.
A tough time is ahead of us!
Thanks for the challenge :)
---
---