The Story Of BIF Their Beans And The Peanut Butter
Today I'm going to tell you the the path that this bean has taken. A path which would travel a thousand miles in the cold of winter on the way to the destination. Thankfully the bean was packaged well and must had been protected by the companion emblems it had acquired during its time, however short it had been.
We start the journey in Colorado, US. Not sure if this is where the pollination had occurred however it was the start of the travel stamps reported by big brother on the https://USPS.gov/tracking. Seems odd but the next stop for this trip was New York, then she traveled down to New Jersey before returning to New York. Don't worry, she must had done plenty of site seeing as this leg of the trip took about 5 days. As brother BIF and I laughed at the stoned nature of her travels to her final location, I recall wondering, 'what could she possibly be doing on the east coast?'
In short time, a few days later, well about 5 more of those extremely anxious days later, there she was, in my mailbox. That's right they squeezed her right in there, and that is where this novel turned into this grow progress report.
No joke, I ordered up a few beans from my brothers over at Brothers In Farms Genetics and we were astonished at the tracking info. Kind of seemed like the beans went on hiatus. Luckily for me they arrived intact because the packaging the brothers send it in is fantastic. A nice black bubble wrap package, yha I won't go back, when I get beans it better come black! Inside the bubble bag was a durable plastic button cap container which in turn had a circular piece of foam precisely to size over 5 beautiful undamaged Cindy 99 wiki Leafly - Headband wiki Leafly cross, crossed with Peanut Butter Breath wiki ILGM. [C99-HBxPBB] BIF Beans
She is beautiful, look at the definition of mother nature. I swear she has veins just ready to pump this seedling to life.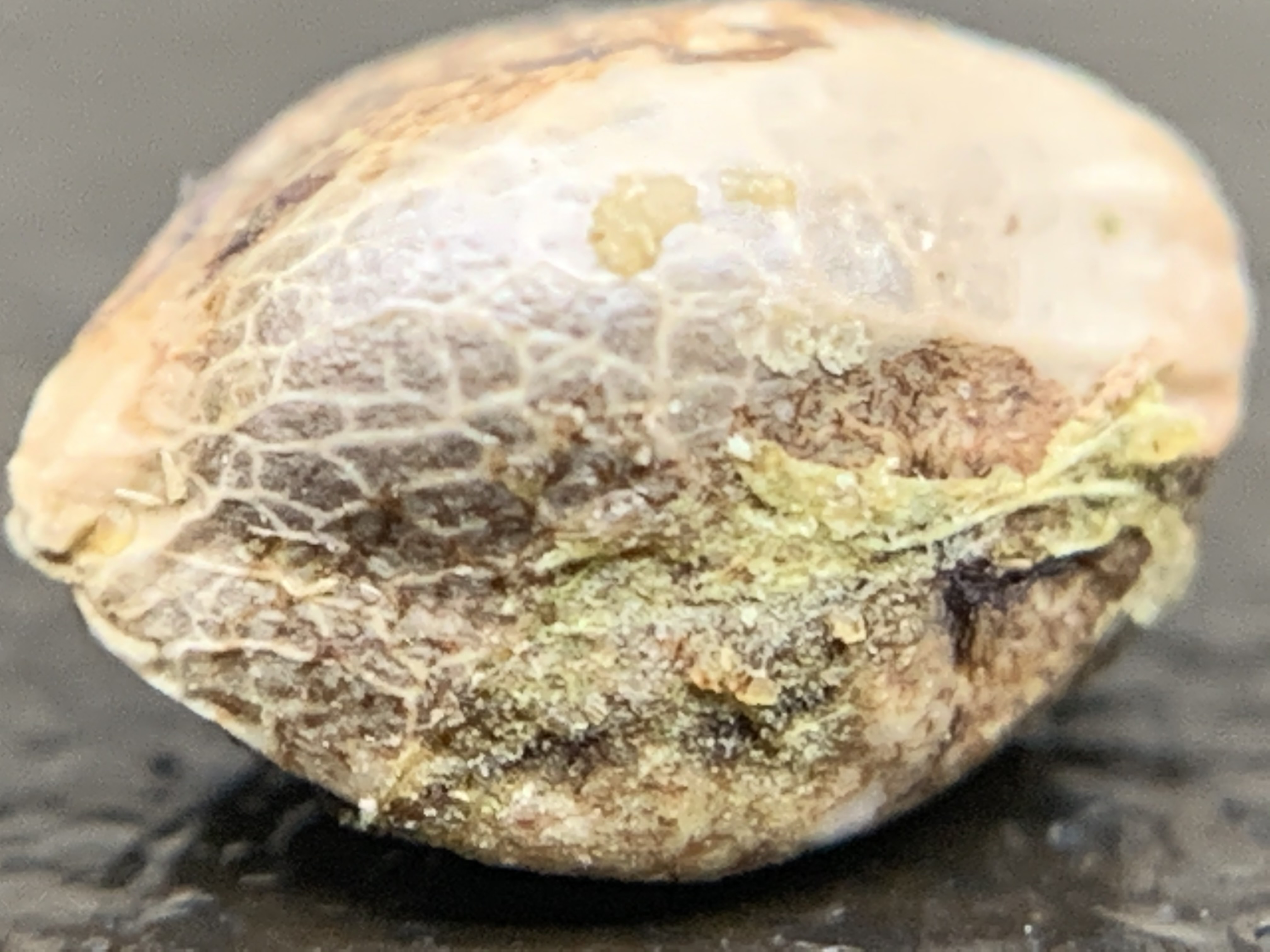 I didn't waste much time to pop a couple of these seeds into some water and get them soaking. After they cracked and the root tip popped out to say hi, I buried that bitch. That was on January 25 of this year, here's the journey to now...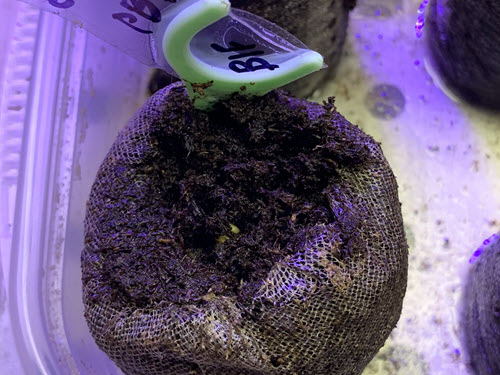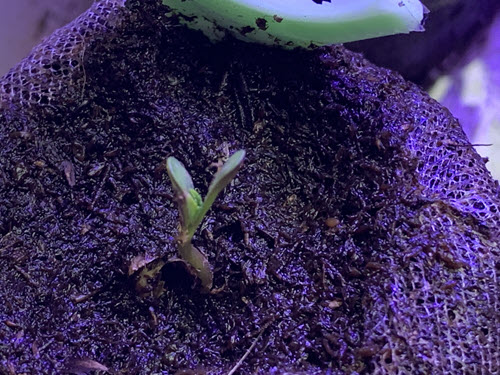 I was so excited when I had some action happen, it didn't take long for the pod busters to pop up above the soil line. From there she just did her thing. It was rather cool in my grow box because I keep it in the basement and it is still winter out here. In the early days of the grow cycle the temps were around 60°F ish. This kept her from leaping out of the gate in my opinion and there were a couple of the nights that I was concerned how cold it was getting. I had to go buy a little $13US portable forced air coil heater. The one I picked up is equipped with a thermostat that I was able to set to keep the box at around 70°F. This did the trick.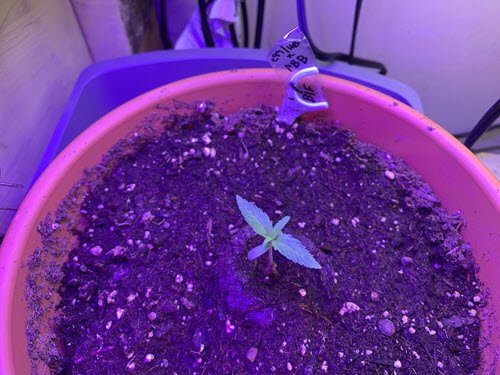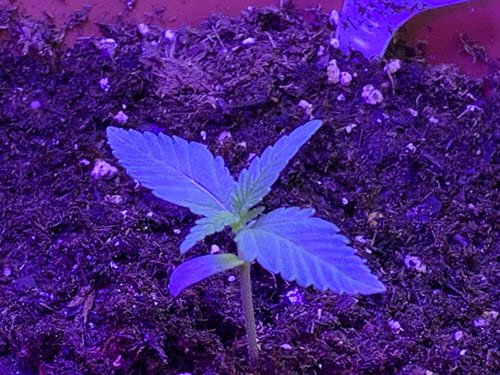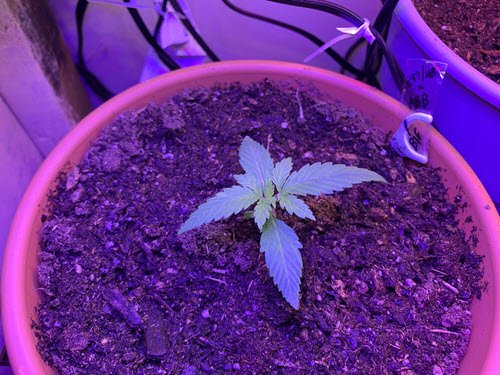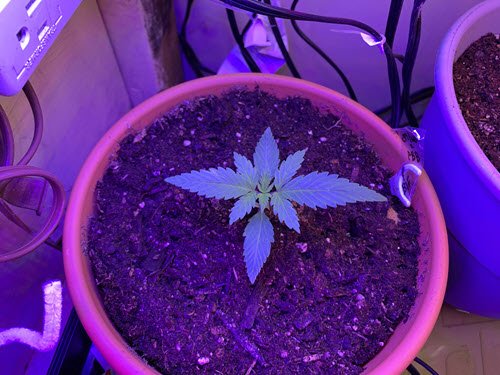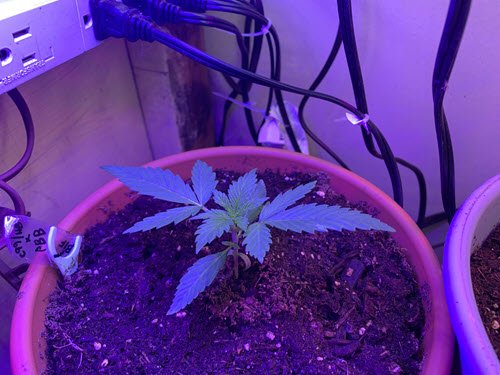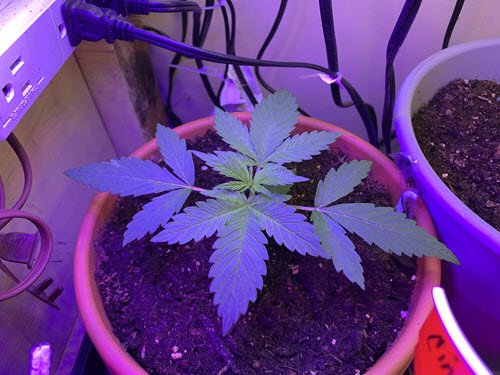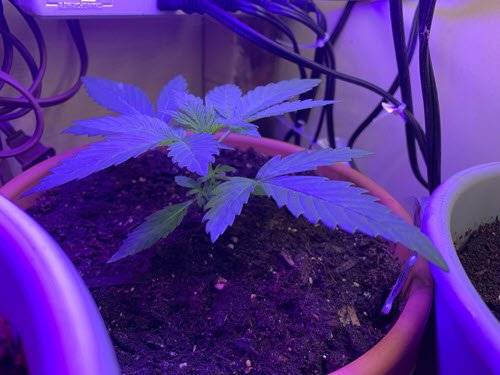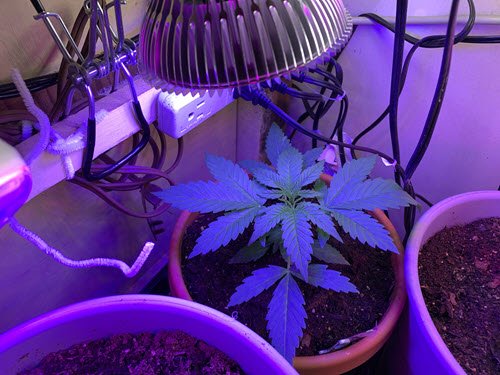 You can see here she really starts to produce so rather nice looking foliage.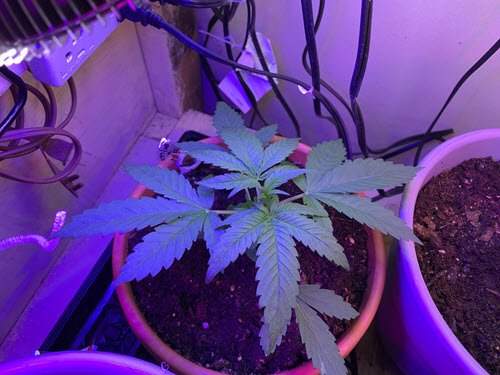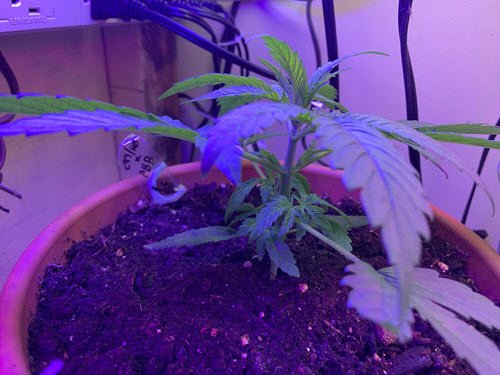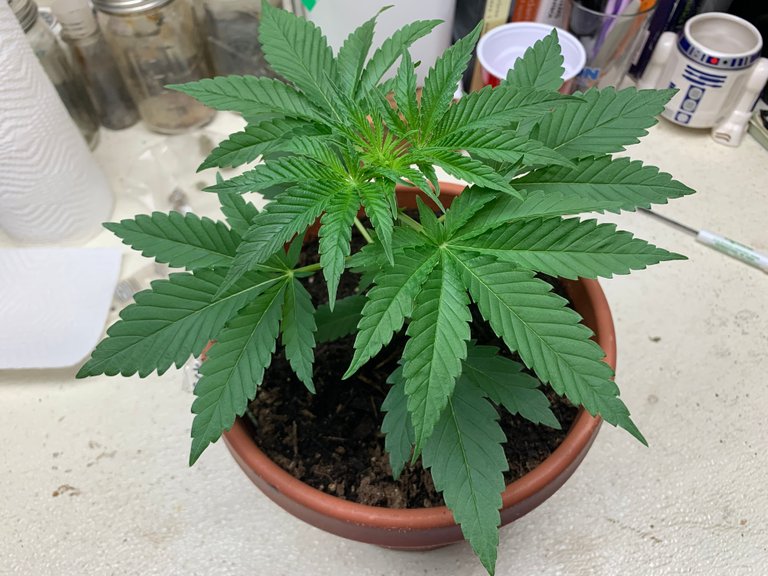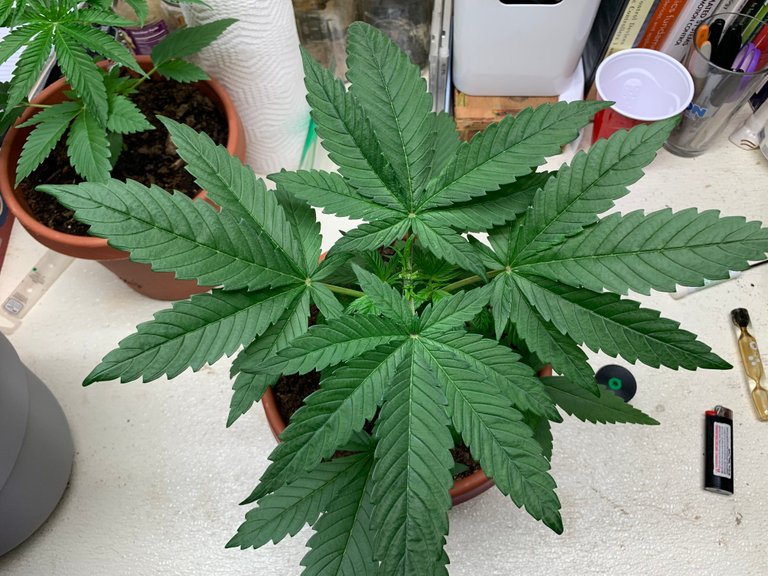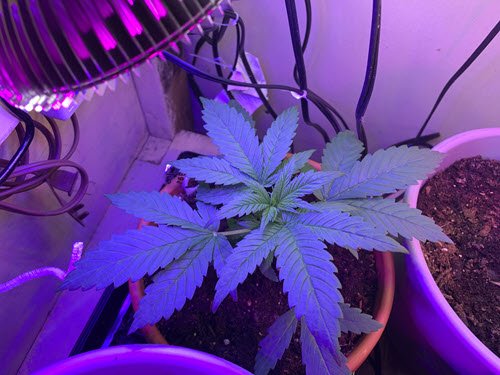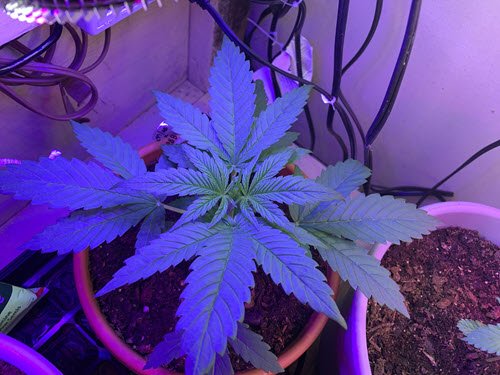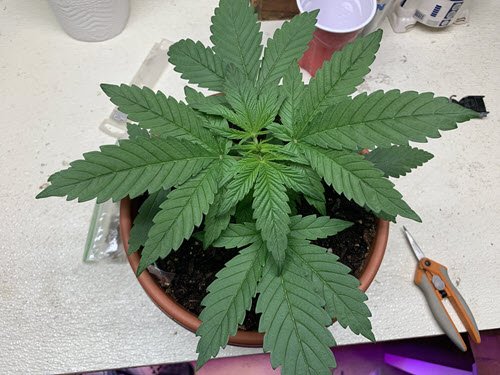 FIM'd the top to stunt the main stalk. When I get her outside this will be my base, and in the end I want it to be about as round as a 12oz can.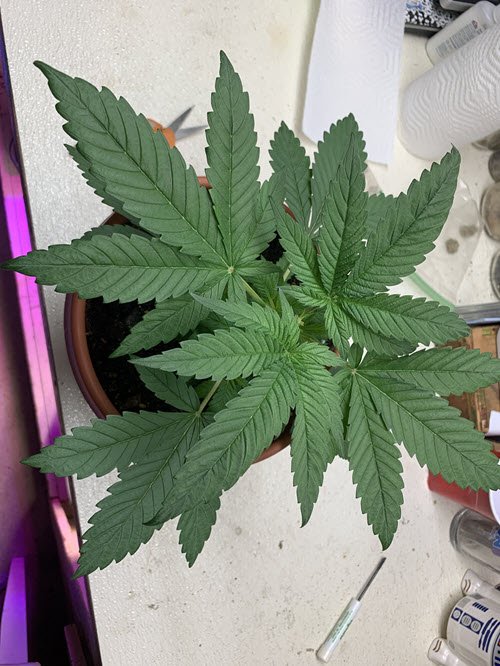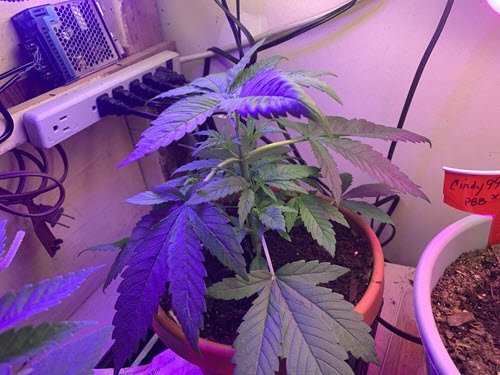 She looks so beautiful! Really healthy!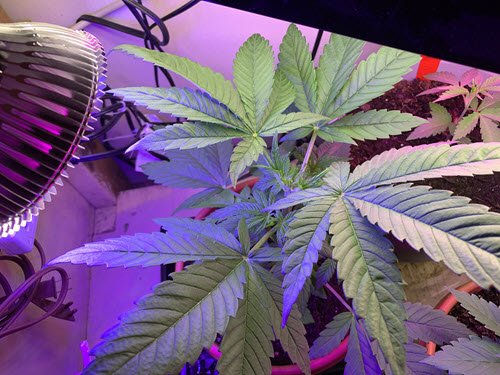 So healthy she started growing into the light. That's my sign to start the bending.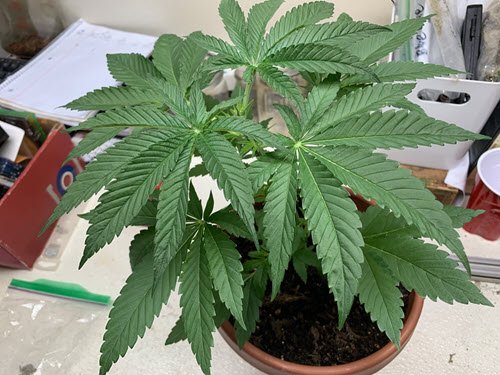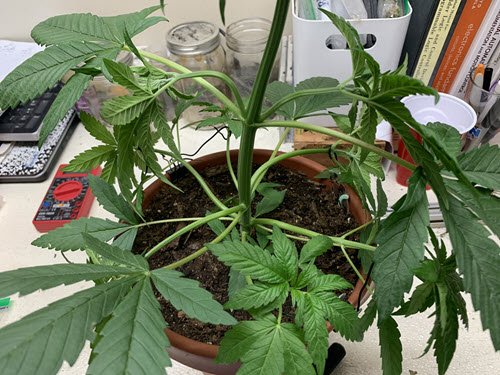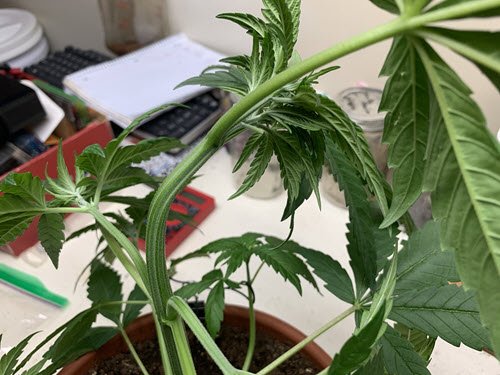 Got a little crazy with my LST, kind of turned into HST.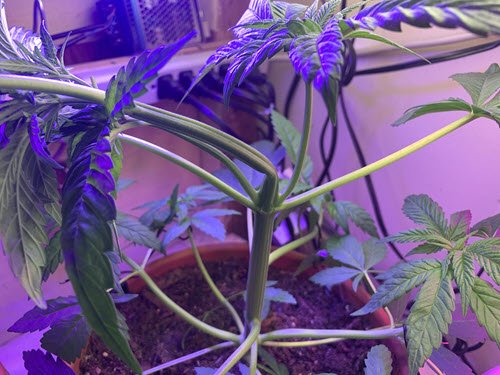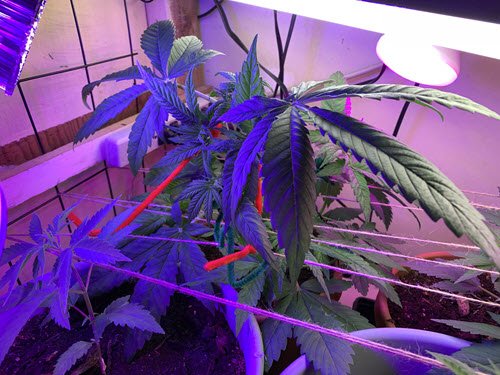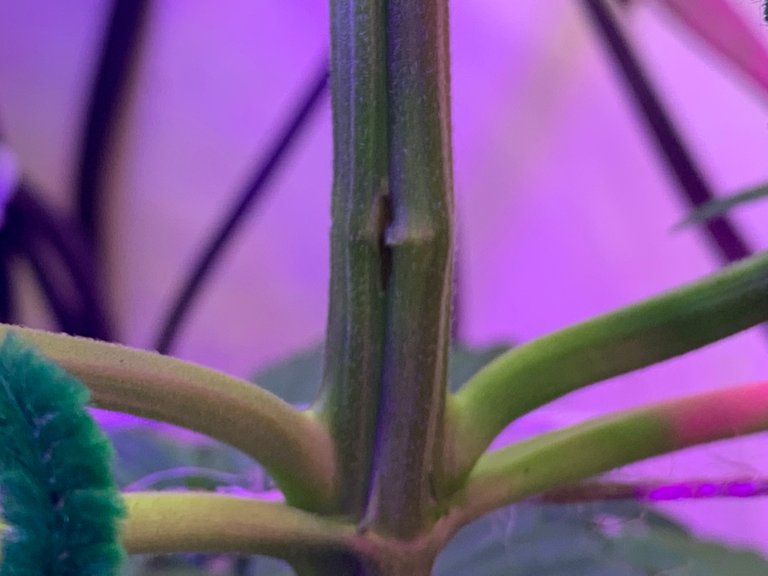 The snapped stem has healed well, and in just days. The very next day the plant had already recovered enough to raise itself up to catch the light. By two days I was able to finally bend her over and secure her to the string I added to the box for tying down the branches as she is going to get rather big before I can even get her outside.
I do have an acquaintance that also grows. They are primarily indoor and I plan on getting a couple clones to him so we can sex the plant in his flowering tent. Until then the hope and talk is of female! :P
Until next time toe toe toke it up!
Relay
Check me out over at Smoke https://smoke.io/@relaylogix
---
---