The Understudy Gets A Trim And A Thorough Inspection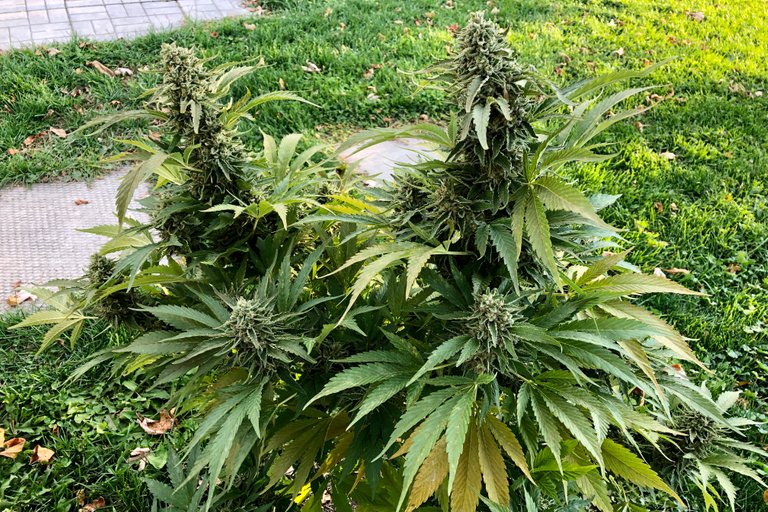 AC/DC is the strain name of this cannabis plant.
This was my smallest plant. She was only 27 inches tall at the tip of her highest cone and she only had 2 main branches, off of 1 central stalk.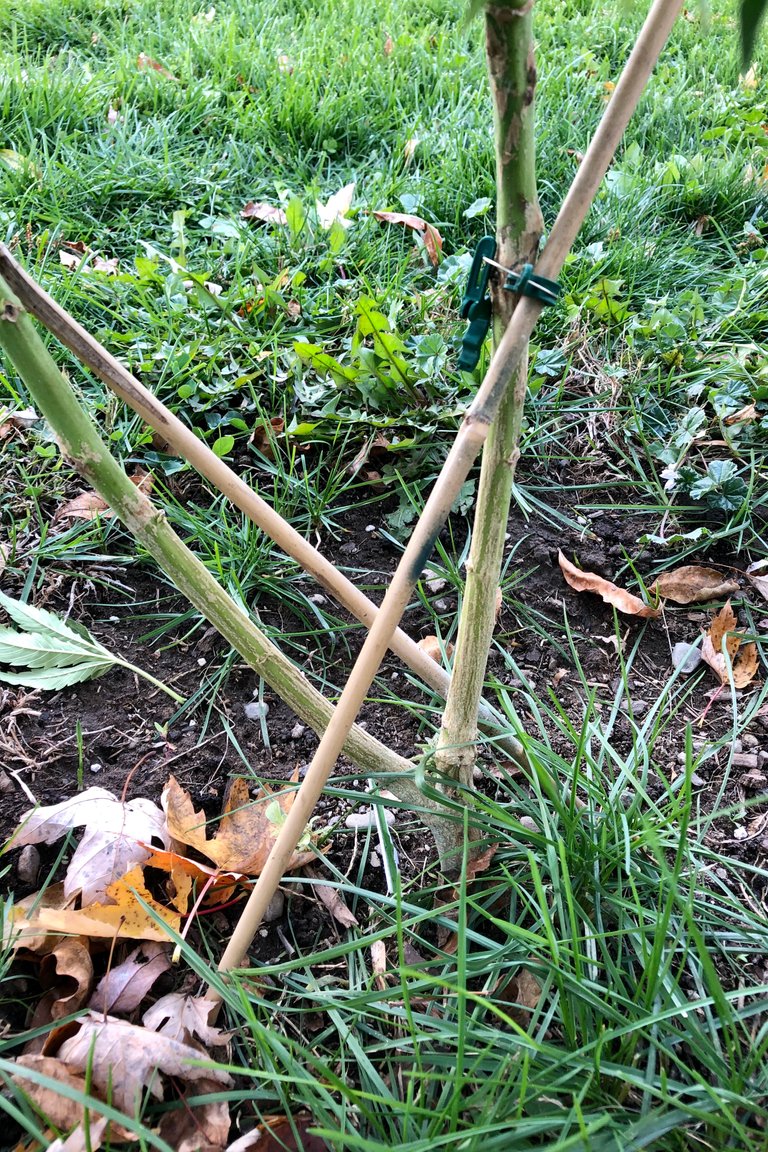 When I made a growing plan in January (it's now the end of October) I grew from seed.
I generally plan my garden on paper and I keep a gardening journal. I do this so that I can keep myself organized throughout the grow; record issues that arise with specific plants; remember when to feed and document any observations that are new to me.
Not all of the seeds that I grew were feminized.
This means that I germinated and then had to grow each seed to a certain level of maturity before the gender of the plant was revealed to me.
Doing this (as opposed to buying female clones, or taking a cutting directly from a known female plant) meant that I took the risk of potential pollination of my known females by exposing them to male genetics.
I expected a few males to show up to the party. It's not their fault, it's a 50/50 chance when working with unknown seed.
To accommodate for this, I grew a few extra plants just in case, I might need an extra one here or there.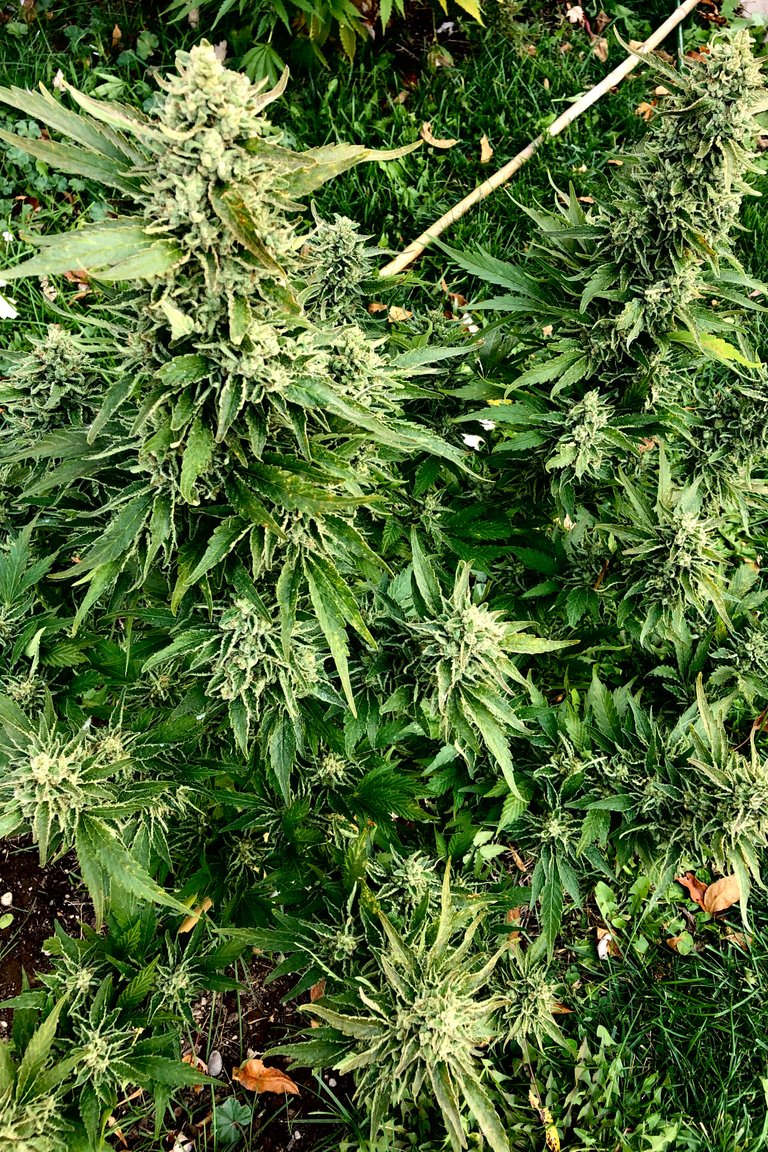 Before I harvest, I like to remove as many of the remaining leaves (as I can) while the plant is still standing.
Once thinned and cut, you can start to see what her wet yield actually looks like in the photo (below):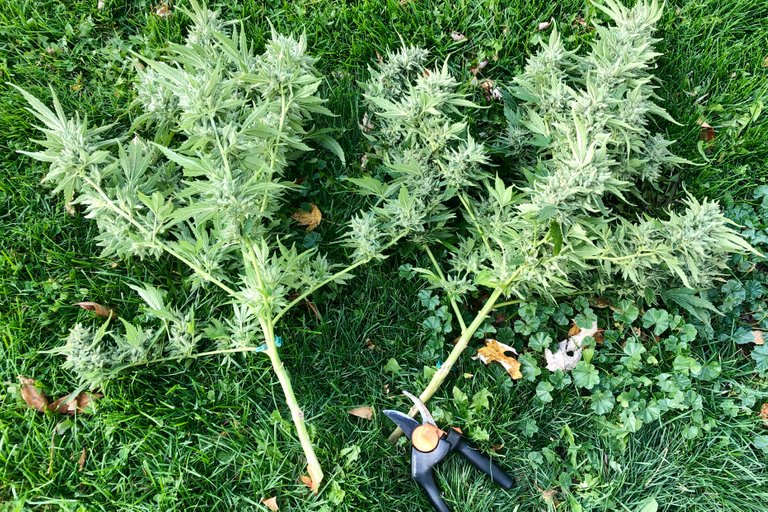 Apres trimming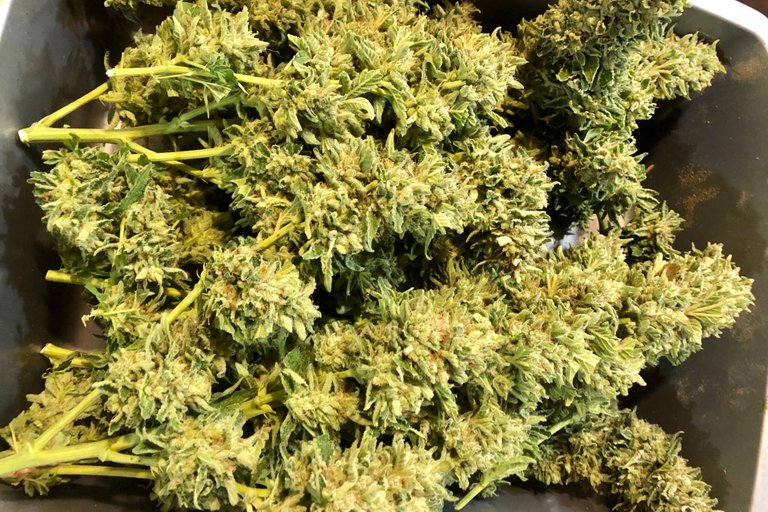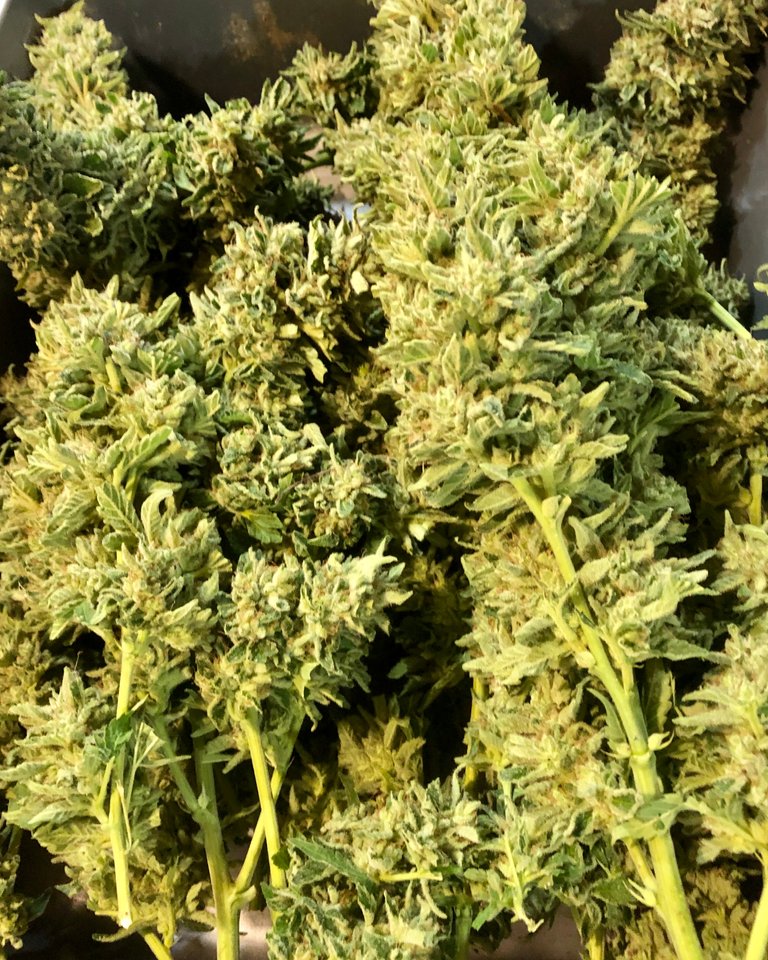 Not too shabby for a small plant that was labeled as surplus.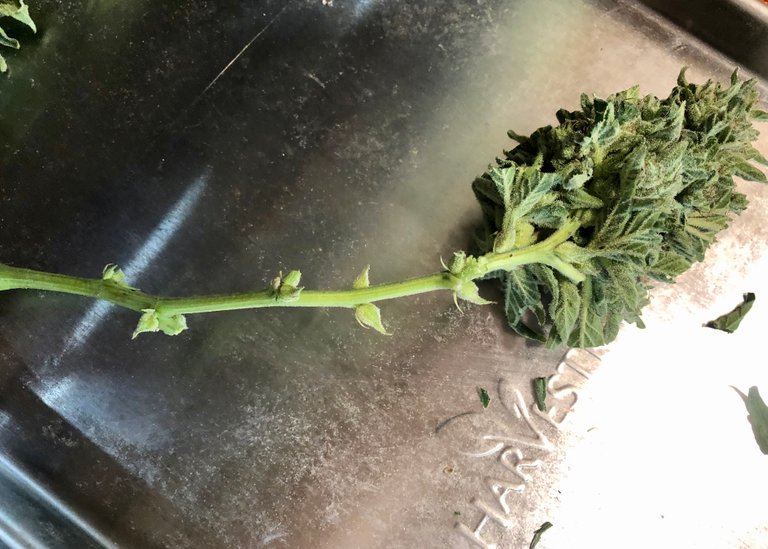 In the photo (above) you can see what a cannabis flower looks like as it is being deconstructed.
Normally, these flower cones would be hung to dry.
I am freezing drying this plant's flower and have "trayed" them, immediately after I trimmed it.
It's hard to beat that level of fresh.
(The freeze drying process will take 24 hours and then I am planning to make concentrate out of it.)
What you will notice is that there are some full looking pre-flowers on this stem.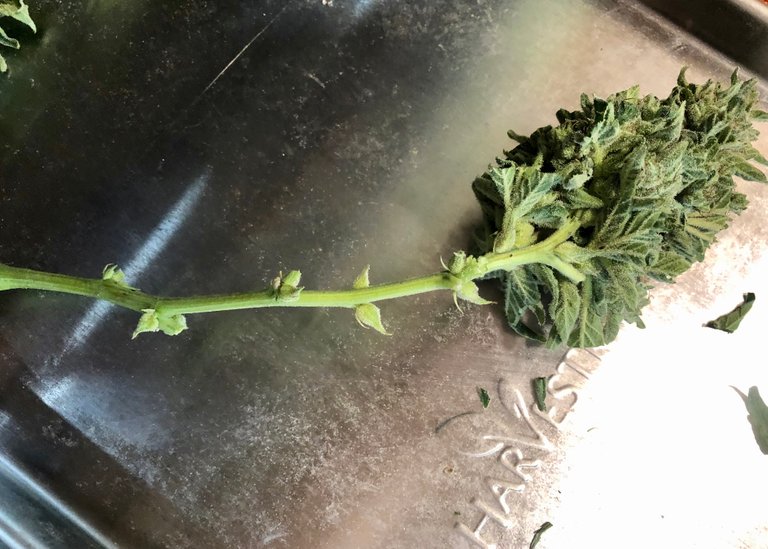 It is common for a female plant to muster a little bit of extra energy to produce a few seeds...especially if the pheno-type or strain possesses that genetic propensity or natural tendency.
In the absence of male pollen, a female can and does produce a few seeds to ensure the continued survival of the species. Female plants can also grow male parts if their growing conditions become too stressful.
If that happens, the plant has become known as a hermaphrodite.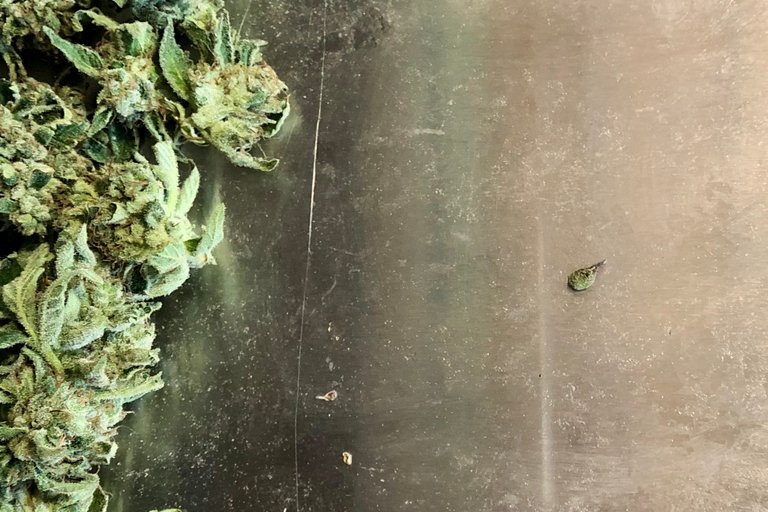 When we harvest, it's not only the resin that we're interested in saving.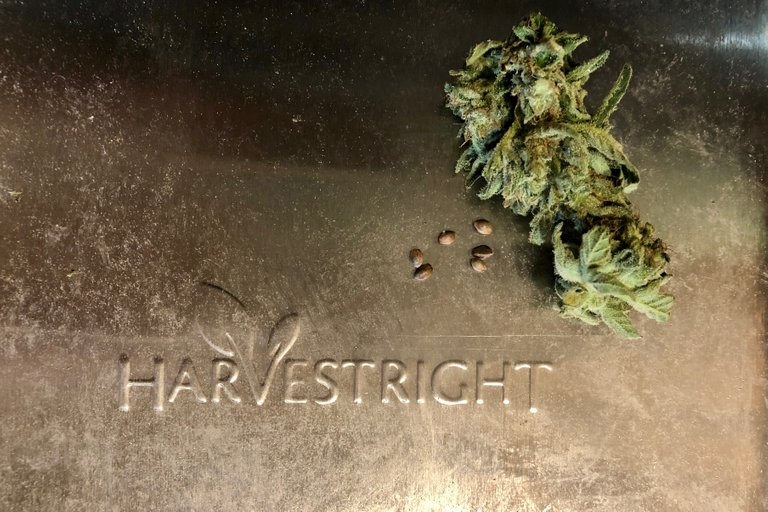 Actually, most of the plant can be used, including the roots.
(That is, if the plant was grown with knowing intent and was fed organically.)
I didn't save any roots or even any shake (sugar leaf trim) but I did save seeds.
Seed price varies depending on the perceived value of the genetics.
I purchased AC/DC seed for this particular grow.
Each seed cost approximately $10 CAD, so I made the effort to comb through all the flowers and harvested what I could in an effort to seed subsequent gardens.
~ Rebecca
---
---