See What I See: The Gales Of November

The gales of November have arrived in perfect time through the night.
Today's date is November 1st, 2019.
In Lucy's world, she has been blown hard for the last 8 hours.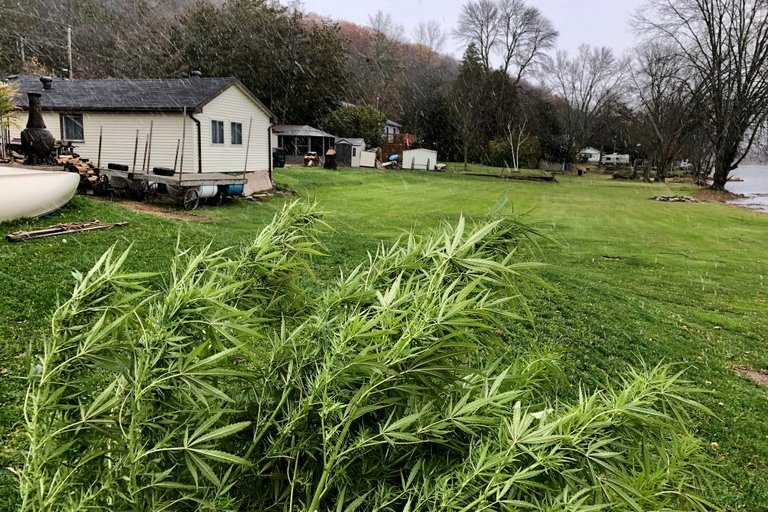 Upon finding her in that state, I did what any of you would do...
I started to sing.
(Posted to YouTube by 7depeche on June 26, 2016)
(I highly suggest cranking this one, right up and singing along.)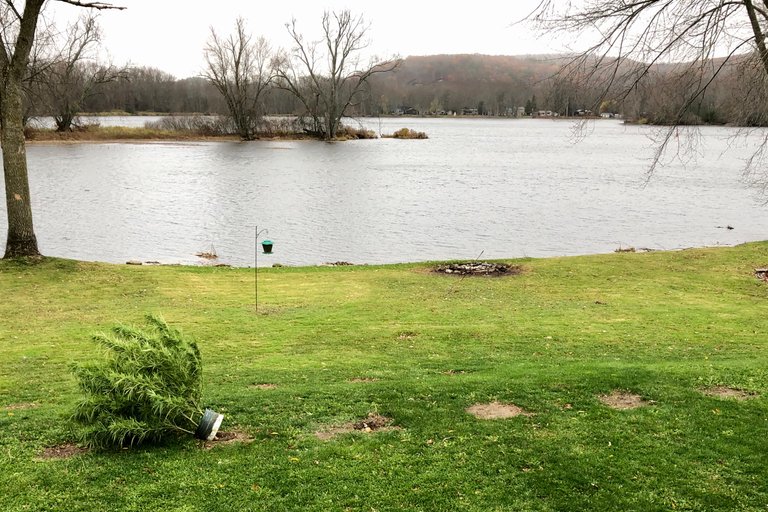 The wind is strong.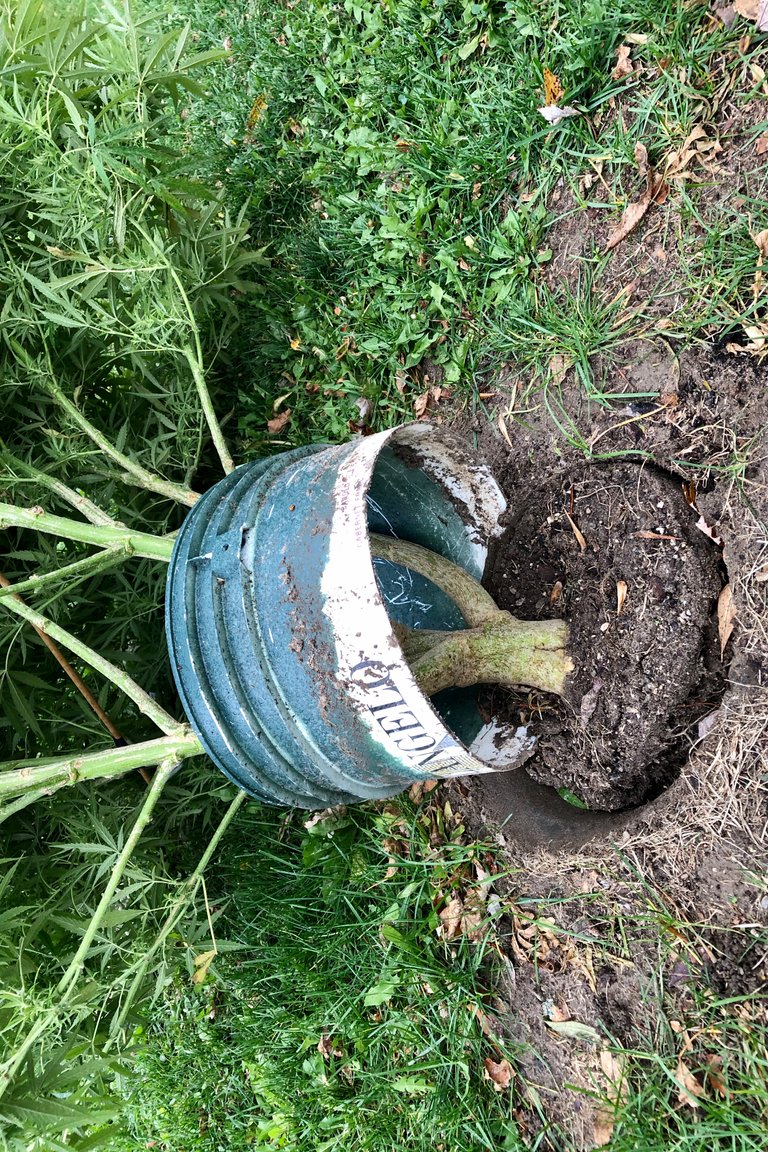 Tore her counter-sunk, 1/2 pail right out of the ground.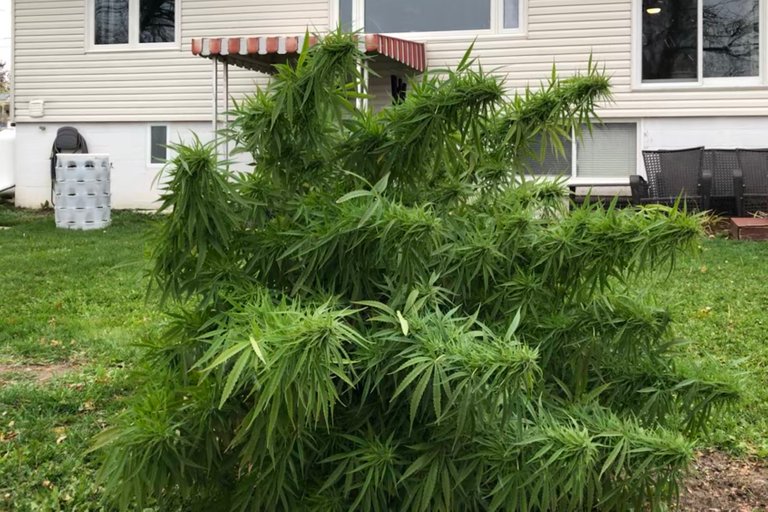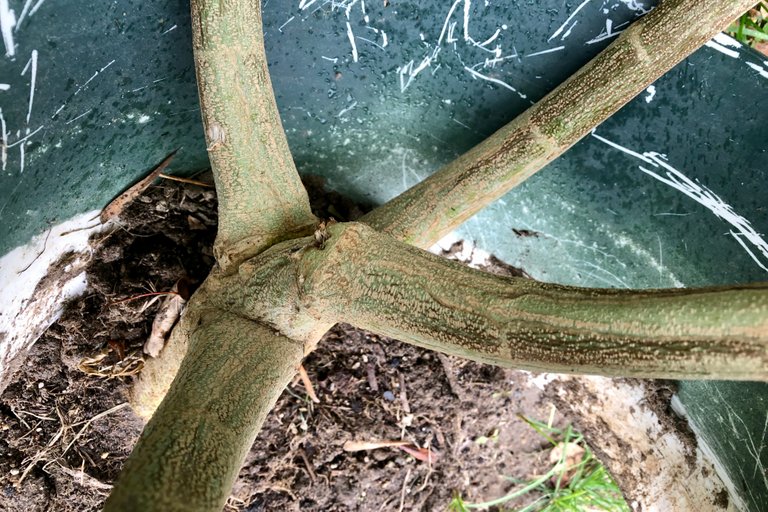 Hang on Lucy, Lucy hang on.
Oh, gawd! Snow.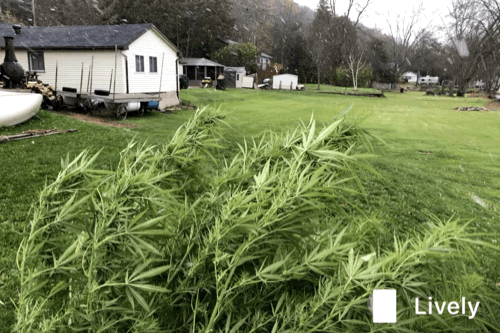 Now that's something you don't see everyday.
Cannabis + Snow.
(I didn't say it was right, just that it's rare to see.)
Rebecca ;D
---
---