Crypto And Cannabis do they mix??.. Does Cannabis Cryptocurrency belong in the CryptoSpace??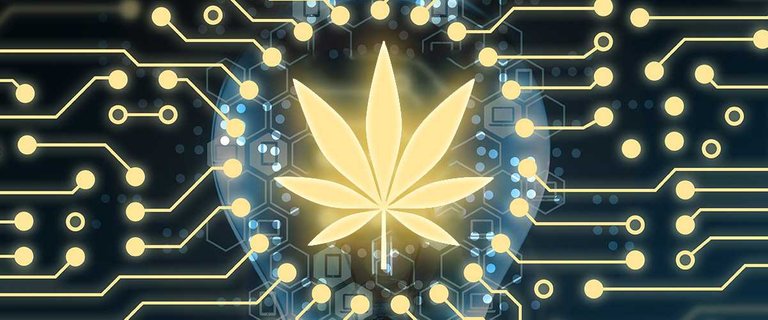 So you're probably wondering what do #Cannabis and #CryptoCurrency have in common??
Well lets just start off by saying that #Cannabis is frowned upon by the corporate world, due to the federal regulations making it illegal in the sense of Recreational use, but still giving it medical legalities to burst through that grey area of considering it Illegal.
As we move forward in the future the #Cannabis culture has moved to monumental heights and has discovered inside of the properties of certain types of #CBD found within the #Marijuana Strains can actually provide substantial medical properties to cure thousands of things from everyday depression to everyday anxiety, it can even help most people who use it with their ADHD.
Ill let you know first hand growing up with #ADHD was very rough and sometimes could be traumatizing at a young age, being forced to take pills your body doesn't understand, as a child my mother had me placed on #Ritalin and if any of you had taken that as a child you may have had similar feelings of zombie like behavior, always feeling tired or un-motivated, well at least that's how Ritalin made me fell, the traumatizing part came when Adderall first hit the market in the 90's that stuff was like 96% speed and that stuff made me flip all the way out causing me to have some wild behavior....
You're probably wondering why I'm even speaking on ADHD in the first place well this is why..
When I was 14 is when I first discovered marijuana, I puked for an hour straight the first time I smoked with some friends then later woke up on the bathroom floor.... NEEDLESS to say I was a complete lightweight but after that marijuana became more than a recreational hobby for me, it became what I know now as my coping mechanism to deal with the world and the atrocities it brings, such as hatred, negative feelings, piss poor attitudes and just straight up terrible people.
Moving forward into tonight's entry we are going to be highlighting some of the benefits the cannabis industry has brought to the world and has most importantly brought to the #Cryptocurrency and #Blockchain world, I'm going to dig into 3 of my favorite #Cannabis projects in the #Crypto market right now, what they are doing to help the cannabis community and how they are coping in a world where they are in a shadow of an environment waiting to become a personality we all can enjoy!
First before we begin lets take at some highlights #Cannabis has brought to our world over the past few years!!
Below I have attached a screenshot from a Yahoo finance article highlighting some of the benefits that #Cbd oil has for our Furry loved pet children, there has been some serious studies being released for the past 5-10 years in medical breakthroughs on #CBD oils and their properties in aiding and helping with medical conditions not only in humans but animals as well.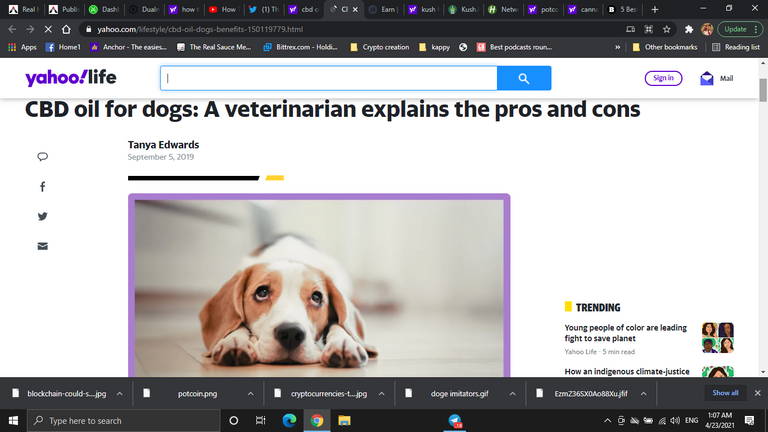 Arthritis can be an issue for people and animals as they get older but can be in a lot more comfort wit the aide of #CBD oils and Researchers at Cornell University found in 2018 according to their study and this next bit is quoted from Cannanine.com "Cornell University researchers found CBD increased comfort and the activity of dogs suffering from arthritis, according to a study published in July of 2018 in Frontiers in Veterinary Science . This clinical study suggests that 2 mg/kg of CBD twice daily can help increase comfort and activity in dogs with osteoarthritis.(Below is the link to the article, as well as a Yahoo article touching down on the information of #CBD usage for your pets.
https://cannanine.com/cbd-for-dogs-what-clinical-trials-or-scientific-studies-have-been-performed/#:~:text=Cornell%20University%20researchers%20found%20CBD%20increased%20comfort%20and,increase%20comfort%20and%20activity%20in%20dogs%20with%20osteoarthritis.
https://www.yahoo.com/lifestyle/cbd-oil-dogs-benefits-150119779.html
Next we will talk about the benefit is has for people with Epilepsy and other serious medical disabilities.
Below I am going to add a story about how Cannabis is a very supreme solution for chronic pain relief and even for epileptic seizures making it one of the most tolerated forms of treatment, we all know that cannabis holds very strong medical properties some beyond our knowledge at this present moment, it has been said that #TommyChong cured his #cancer with #CBD
He had high-CBD/low-THC oil injected into his hip and cannabis oil massage therapy to help relieve pain caused by his chemotherapy treatment. He also treated his colorectal cancer with cannabis suppositories. By mid-2016, he was, once again, cancer-free. Today, Chong is not only a passionate cannabis advocate but also a cannabis entrepreneur. - quoted from
https://internationalhighlife.com/tommy-chong-says-hemp-oil-cured-his-cancer/#:~:text=He%20had%20high-CBD%2Flow-THC%20oil%20injected%20into%20his%20hip,passionate%20cannabis%20advocate%20but%20also%20a%20cannabis%20entrepreneur.
Id like to share this as well. Here's a link for the benefits for epilepsy #Cannabis plays a part in, how #Cbd is effective against seizures and other medical complexities
https://www.healthline.com/health/cbd-oil-for-seizures.
Now we have that all on the table, let's move right into tonight's entry and why we are really here, we are reading this because the curiosity of what the Cannabis companies are doing to continue business without the support on a corporate level and that is occupying the #Blockchain and #Cryptocurrency world as it is truly a benefit to them and their industry all around, they don't have to be denied by big banking institutions and turned away for having an amazing idea and a breakthrough into an industry we cant seem to come together on between us consumers and connoisseurs and the government.
These projects we will be lookin at tonight are some of the #Canabis leaders in
the crypto world and 3 projects I think are worth your investment...
The first Project we are going to talk about is #Hempcoin...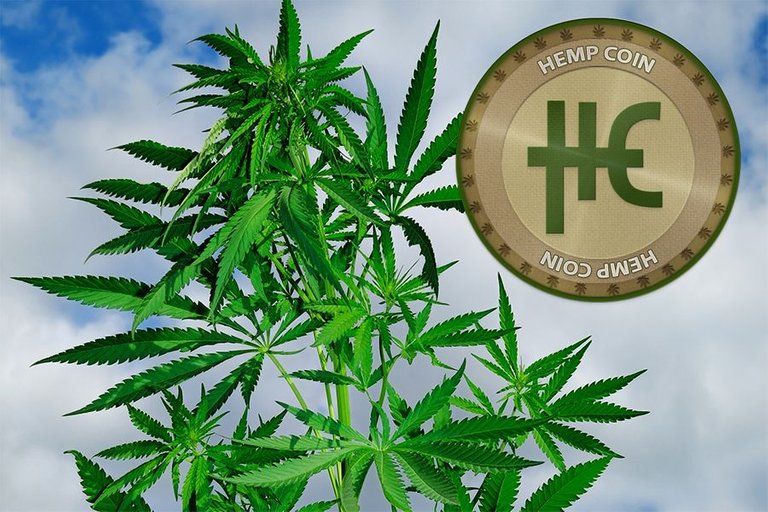 This is by far one of my MOST favorite projects out of any of the coins on the whole Market, the things this company has done to integrate the #Cannabis industry into the #Blockchain world is amazing and I salute them for all their hard work. The object of this project was too integrate the #Cannabis industry into a more secure way of payments for the cannabis industry without the support of the financial institutions, also to be able to conduct business in manner hat work under the very guidelines put in place by the governments, They have been fully vetted by #Bittrex as a non pre-mined fair coin, which if you haven't used #Bittrex I highly recommend them and their exchange!
This coin is an OG of the #Crypto space they've been here since the beginning one of the 1st 30 #Cryptocurrencies created, has a rather massive following and in 2018 they had a 178 million dollar market cap.... That's pretty incredible on top of that they also offer #HempTrac for tracking data, I assume for transaction ids and such, they have #HempDex which is a global hemp exchange and they have #Hemppay for secure fast payments for products in the #Cannabis industry, this a complete way for the businesses, growers, and consumers to connect!!!
I think #Hempcoin is here to stay, they are going to be a heavy hitter and I believe there will be massive doors opening for this project this year as they have connected with #KomodoPlatform
Below is the whitepaper and the road map>
https://hempcoin.org/assets/files/THC%20WHITEPAPER.pdf
Here is a link for more information on their #HempTrac
https://hempcoin.org/hemptrac-thc.html
Here is a link for more information on their #HempPay system
Here is a link to their #THCNetwork
https://hempcoin.org/network-thc.html
Below is a link to the #Coinmarketcap page so you can see what #Hempcoin is currently listed at and its trading stats.
https://coinmarketcap.com/currencies/hempcoin/
The second project we are going to talk about is #Potcoin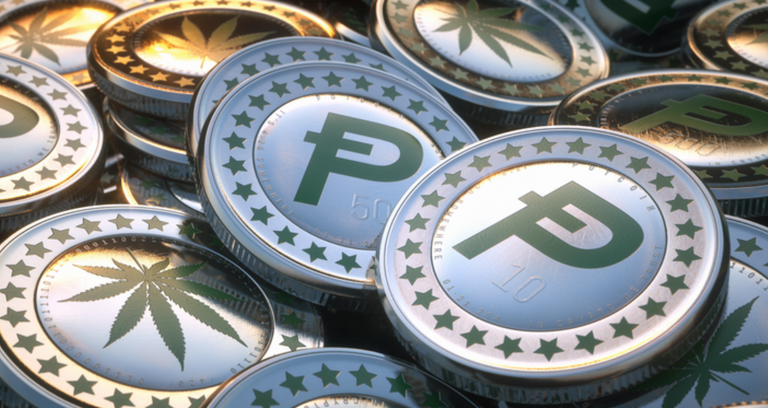 This company is another one of my most favorite projects in the #Cryptocurrency space, they are making waves and they have a lot of good things going on, they are a leader in cannabis innovation in the #Blockchain world, they have a really amazing future ahead of them with the things they have implemented with their #Cryptocurrency.
The object of this particular #Cryptocurrency is quite similar to #Hempcoin in contrast to avoiding 3rd party intermediaries and avoiding Financial institutions denial of the businesses involved with Cannabis due to the federal regulations here in the US, they are very similar my eyes and they relate quite a bit however there are some slight differences in the things that #Potcoin has crafted with their development team, lets take a look at some of their history and some of things they have going on for themselves...
*They are approved and noted by major corporations such as #Forbes, #Bloomberg, #CoinTelegraph and a few more, they are an OG in the #Crypto world as well, as their 1st block was mined in 2014 making them the VERY First industry specific coin for the #Cannabis industry within a #Blockchain for their specific sector of business, their goal was to succeed with a #Decentralized network to help coerce the #Cannabis industry into the rising boom of #Blockchain technology and this new #Digital era we have entered.
looking at 2015 they made some pretty good groundbreaking news when several companies within their community made specific ATM's for Dispensaries in Colorado making it one of the very 1st #Crypto projects to have a decentralized network with this exclusive interface available to the public, pretty freaking amazing if you ask me...
Potcoin is a Proof of Stake network that switched from Proof of Work to align with their community outlook, in 2017 they sponsored #DennisRodman to go to North Korea and negotiate Peace between US and NK.
WHOA that is awesome!!!
So as you can see #Potcoin totally has it going on for themselves since Day 1 however in 2019 they lost their lead developer to cancer Jim aka "Snowy13" R.I.P to Jim.
They are currently going through a Revamp so unfortunately there is not a link to their road map or their whitepaper that I can share with you as they are currently restructuring it and it will be released soon however I will provide the links below for you to continue to stay up to date with their company.
Here is the link to their website where you can easily access all the information they have available
Here you can learn in depth what #Potcoinm is.
https://www.potcoin.com/what-is-potcoin/
Below is the link to the #CoinMarketCap website so you can see what #Potcoin is currently listed at and its trading stats.
https://coinmarketcap.com/currencies/potcoin/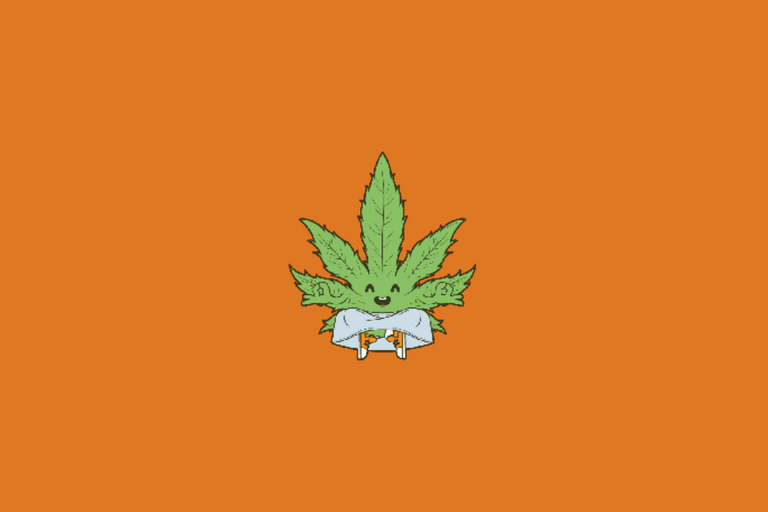 Next and final project we are going to talk about is #KushFinance AKA #Kseed or #kKush.
Kush Finance is a Decentralized governance token that aims to turn investors and traders into a Decentralized Parliament, it is also aimed to be a hedge fund token in which *KSeed and Kkush represent also meant to turn Traders into a #Dentralized Whale fund.
So far that's pretty gnarly and quite intriguing but it is also a wrapped #NFT token that is represented by #kOG (kushOG), you can use this to convert to a Wrapped NFT ERC 1155 that entails some unique contracts and limited edition collectibles. Pretty freaking awesome, you can farm #kOG with #kKush/#Eth liquidity and you can also stake #kSeed to receive kKush.
So far this company is extremely gnarly and has a very bright future ahead of them also as a kSeed holder you can vote on any #Uniswap token of your liking with the funds in one or series of large buys. I'll post a link to the #Github page so you can learn more about #Kush Finance.
This is the link to the #KushFinance website not much information there as I assume they are getting ready to upgrade a lot of things, so follow them and stay tuned for their updates
Here is the link to the #Github page so you can learn more about #KushFinance
https://github.com/KushFinance/kush.finance
Below is the link to see what #KushFinance is currently listed at and the trading stats.
https://coinmarketcap.com/currencies/kush-finance/
Now to wrap this up I think these are extraordinary projects that have opened a world to some people who felt they would never have an outlet in the #Cryptocurrency and #Digital future regarding the regulations involving cannabis and its culture.
Do the #Cannabis companies and their networks have a place in the #Cryptocurrency space??
ABSOFREAKINGLUTELY as we take a look at what a #Blockchains sole purpose is all 3 projects meet the requirements to be some of the leaders in Blockchain technology, in a nutshell a #Blockchain is a proprietary network to cut out 3rd party intermediaries giving the businesses direct connection with their peers as opposed to having to deal with financial institutions such as banks!
Giving us the financial freedom to invest our money where we want it without an approval from a Central provider.
This wraps up my conclusion on Cannabis and the amazing opportunities that lie ahead for these projects and that conclusion is...
They are getting more and mora warmed up than they have ever been with the legalization of Marijuana at a medical level and the New regulation changes that will be taking place in our near future and this is only the beginning for what's about to come to these projects.
Thankyou for taking the time to read this entry and the rest of my entries, here's how you can help me.
1.Vote on this post
2.Share it with your friends
I truly appreciate all of you and wish you all the best until next time take care!❤️
---
---