Crypto.... 3 Sleeping Companies That Are Making A Comeback!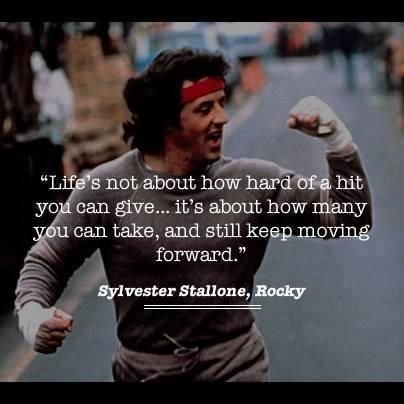 "Life's not about how hard of a hit you can give....its' about how many you can take, and still keep moving forward" - (Rocky)Sylvester Stallone.
That is exactly what this entry is about 3 amazing projects that have been at a long slumber but have seem to find the energy in 2021 to make an enormous and very loud comeback I am going to dig into 3 of the projects from 2014 I see making tremendous progress to come back and deliver quite a harder punch than they have in the past.
As we progress in this Wild West of this "new" found gold rush that has been the ongoing gold rush since 2013 to this day, we have seen projects come and go some even have stale years where no development progress has been contributed to get some of these projects to the heights they should be at.
Well for these 3 coins/projects that is all changing and they are taking the horse by the reigns and showing the market that they will NOT be One Hit Wonders and even though they might not be worth the price of one #Bitcoin or that of #Ethereum either but they are NOT giving up and they are even completely Revamping to integrate with the new software technologies at hand.
We are going to dive right into these companies break them down and see what they have to offer and why sleeping on them might be a mistake!!!
1st company we are going to look at is #Pandacoin they are a true OG of #Cryptocurrency, whose team comprises completely of volunteers, with an amazing community and staff behind this peer to peer decentralized project, launched February 15th 2014 with no ICO, there is no pre mine no insta-mine or fast mine this project aims for transparency within their project, @namiks is a really awesome person and getting to know them and the #Pandacoin project more and more has been nothing but absolute delight.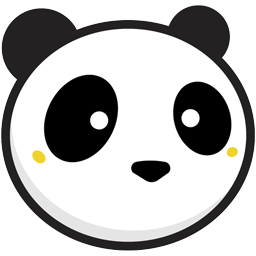 They started out as a PoW company which stands for Proof of Work which means and ill cut this excerpt from #Investopedia "Proof of work describes a system that requires a not-insignificant but feasible amount of effort in order to deter frivolous or malicious uses of computing power, such as sending spam emails or launching denial of service attacks. The concept was adapted to money by Hal Finney in 2004 through the idea of "reusable proof of work."- JAKE FRANKENFIELD
https://www.investopedia.com/terms/p/proof-work.asp#:~:text=Proof%20of%20work%20describes%20a%20system%20that%20requires,through%20the%20idea%20of%20%22reusable%20proof%20of%20work.%22.
After a 3 month distribution period they switched over to PoS
which ill post this excerpt from #KomodoPlatform.
"Proof of Stake is simply one popular variety of a consensus protocol. In the most basic terms, Proof of Stake is a method of securing a decentralized blockchain network by allowing people who hold that blockchain's coins to validate transactions and blocks."-DELTON RHODES
https://blog.komodoplatform.com/en/proof-of-stake/#:~:text=Proof%20of%20Stake%20is%20simply%20one%20popular%20variety,that%20blockchain%E2%80%99s%20coins%20to%20validate%20transactions%20and%20blocks.
#Pandacoin has a coin count of 33 billion and a low 2.5% inflation rate which makes this #Cryptocurrency function as a currency and not a commodity, its is designed to be used as a global currency fitting to be a commonly used unit of exchange by the general population of our world.
One of the most profound reasons I truly love this project is because they have set goals to collect worldwide donations to save....... You guessed it Panda bears... They have 3 different funds set up for #Chengdu #WorldWildlifeFund and #PandasInternartional, I personally think this is absolutely amazing and see #Pandacoin making very big moves here in the future with all the revamps they have coming in the future, another amazing project they have is that you can be rewarded with #Pandacoin by using a interface created by #StanfordUniversity called Fold with Folding @ Home...
Something new and extremely big for #Pandacoin is their network swap which is going to increase the synchronization of the wallets, they have added a new tip bot with staking abilities which I think is truly amazing, they now have PoW SHA256 mining +PoS.... LOTS OF GOOD STUFF COMING UP AS I DO NOT HAVE ANY MORE INFORMATION THAT IS NOT RELEASED TO THE PUBLIC ALREADY
Pandacoin is trading at $0.00035786 with a 12,286 $ mkt cap with an ATH of its lifespan of $2.91 Aug 29, 2018
Here are some links so you can check them out and see what they have coming in the future.
#PandacoinCoin Official Medium page
The Ofiicial Pandacoin Website
https://pandacoin.tech/
The PandaCoin Twitter
https://twitter.com/PandaCoinPND

The next project/cryptocurrency we are going to discuss is #Dogecoin, I have some prior articles I have posted recently to this #blog containing new information on #Dogecoin and the new things the coin has been doing, the all time highs it has been breaking, to #adapps being built to be powered by the #cryptocurrency, it seems like every day I turn around more and more businesses are opening their doors to the acceptance of #Doge as a everyday currency for their products.

Today 05/09/2021 #ElonMusak released news that #SpaceX will be accepting the fun and friendly cryptocurrency to fund a rocket launch in 2022 completely with the funding of #Doge earlier this week the #AmericanCancerSociety announced they will now be accepting donations via #Dogecoin.
So as we understand the development team is much like #Pandcoin with a team comprised of volunteers but they are working hard to make things happen to open up the world for #Dogecoin from getting listed onto #Coinbase to having 3rd party applications built to run solely off of #Dogecoin, also not to mention #FegToken has just launched their #FegWraps for multiple coins and one of them is #Dogecoin which give you the ability to stake your #Feg wrapped #Dogecoin now..... Pretty gnarly (ill have an article on #Fegtoken next week)
Earlier this week we saw Dogecoin soar to ultimate new highs of $0.731578 on May 08, 2021 (2 days), prior to this week it had been trading under $.45 its current market cap is $74,458,175,276, that's over $18 billion more than #Ford the motor company.
As may 8th 2021 struck the whole world was watching #ElonMusk step to the #SaturdayNightLive stage as the #Dogefather as he had fun with the cast, bringing electric car jokes and #Tesla promotion to the set, he also mentioned #Dogecoin multiple times even had a news skit on there where the cast was asking *"What's #Dogecoin" granted #Doge was not heading to the moon during this skit rather it dropped to $.55 cents during the broadcast and quite possibly lower but that's what it was when I checked, #ElonMusk has also announced he will name a satellite after the meme based currency, the name of the Satellite will be Doge-1
Big things are happening daily with Dogecoin new businesses every day have continued to accept it, I see an extremely bright financial future for Dogecoin to come.
Below you can find the info on @coingecko to look up whats Doge is trading at current price and much more:
https://www.coingecko.com/en/coins/dogecoin
Heres a list of businesses that accept Dogecoin:
https://nowpayments.io/blog/businesses-accepting-dogecoin#:~:text=Businesses%20That%20Accept%20Dogecoin%201%20The%20Value%20Hosted.,...%205%20NinjaGameKeys.%20...%206%20Dallas%20Mavericks.%20
https://www.businesswire.com/news/home/20210304005739/en/BitPay-Lets-Merchants-Accept-Dogecoin
https://www.ibtimes.com/these-48-companies-accept-dogecoin-payment-3161086
The third and final project we are going to be talking about is #Hempcoin, I recently landed a Dev Assistant position there while in school learning what it takes to become a #Developer, that is NOT going to play any bias here and make me shill you this project as the project speasks for itself.

With a name like Hempcoin one would say its safe to assume they are all about Cannabis..
Well they are not solely directed at the #Hemp and #Cannabis industry as they strive to be a medium for the whole entire Agricultural industry. They have been completely doing what it takes to remain in the game especially with the boost of linking up with @komodoplatform which is completely revamping the ecosystem and the migration from the old wallets to the new wallets.
One great piece of information is they have also had the help with new integration to #BlockchainFinancial via #Motacoin which is amazing meaning you can purchase it in the USA other than that you would have to use global exchanges such as #BittrexGalobal and others.
The project itself has a system called #HempTrac where its an agricultural chart tracking system that utilizes UTXO #blockchain technology, below is just 5 of the types of data offered by HempTrac.
The name of the farm
GPS Location of the farm
Distributor the clones or seeds were sourced from
Seed ID/ Clone Genetics
The Current THC Levels of active plants
The whole entire #Hempcoin project is an amazing project and the Hemptrac system is a beautifully designed mechanism to store every bit of information about their farm an crops you could desire much like how the track the lifeline of a diamond via #Blockchain technology.
They have a lot of new features and integrations being worked on and have an extremely bright, with 1.91 trillion dollar agriculture market this project has nothing but potential to be a top contender.
Below you can find links to the #Hempcoin pages.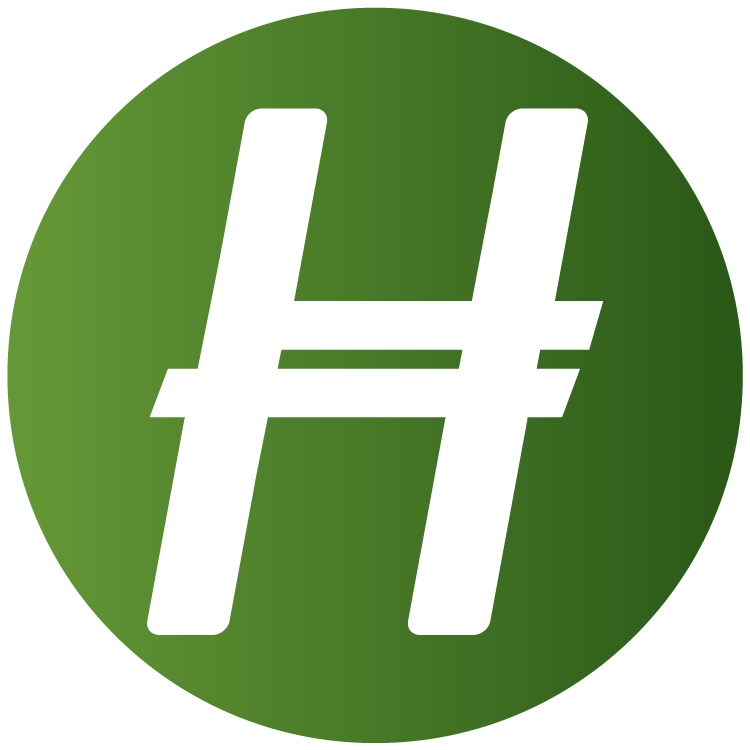 The Hempcoin Website
https://hempcoin.org/
The Hempcoin #LinkedIn page
https://www.linkedin.com/company/the-hempcoin-thc
The Hempcoin #Facebook
https://www.facebook.com/officialhempcoin
---
---