Oops, a memorable moment in my life🤦🙄🍃🤣
Ok, so my world is never boring, mainly cuz I'm the main character in it. I'm ditzy and forgetful already but then throw in the fact I'm a pot smoker and well 'nuff said.
Yesterday, I had the back of the van opened up putting stuff in to carry to my son's house. Anyways, it'd been open for a bit while I carried stuff back and forth. Anyways my friend @krazydownhere dropped by so I closed it up (briefly scanned but didn't see anything moving) and shut the door and went to roll us a joint.
Ok, fast-forward to 8pm (several joints later)
Hubby and I are in bed watching TV when I mention my inner ant is acting up and I have the munchies. I had ice cream on my mind...
It didn't take much convincing and hubby was ready to go too. While he was putting shoes on I went to get my keys. Hmmm🤔 there not where I usually leave them so I went to look in the kitchen. When they wasn't in there I realized I'd left them in the van. So I go to the van. When I pulled the handle.. It didn't open. My confusion quickly turned to horror as the No Named Prince jumped up into the window! Omg he'd been in there since before 2pm and here it was after 8!😱
I go in and tell Doug... He's like.. Are you f*cking with me? 😖 No, I'm not 😫 I also called krazy and told her. She came over to help...
Long story short, after 2hrs trying to unlock it... No Name stepped on the button unlocking it (trying to play with the hanger)!🎉🙌🙏
Anyways, my keys will be in my hand everytime I get out of the car from now on!
I'm most thankful we found out last night instead of the next morning.
I leave by 5:30am most mornings and don't have time to be breaking into my van.
What a mess he might have made it left in there over night! Thankfully he didn't do anything while stuck in there!
Anyways, after it was all said and done.. We had to smoke again!!🍃
And yes, we did get ice cream too. I figured surely we'd not go but hubby said he didn't do all that work for nothing🤣🥰
I sure do love him! He had every right to be furious with me but to his credit he never shows that to me🥰 thank you baby!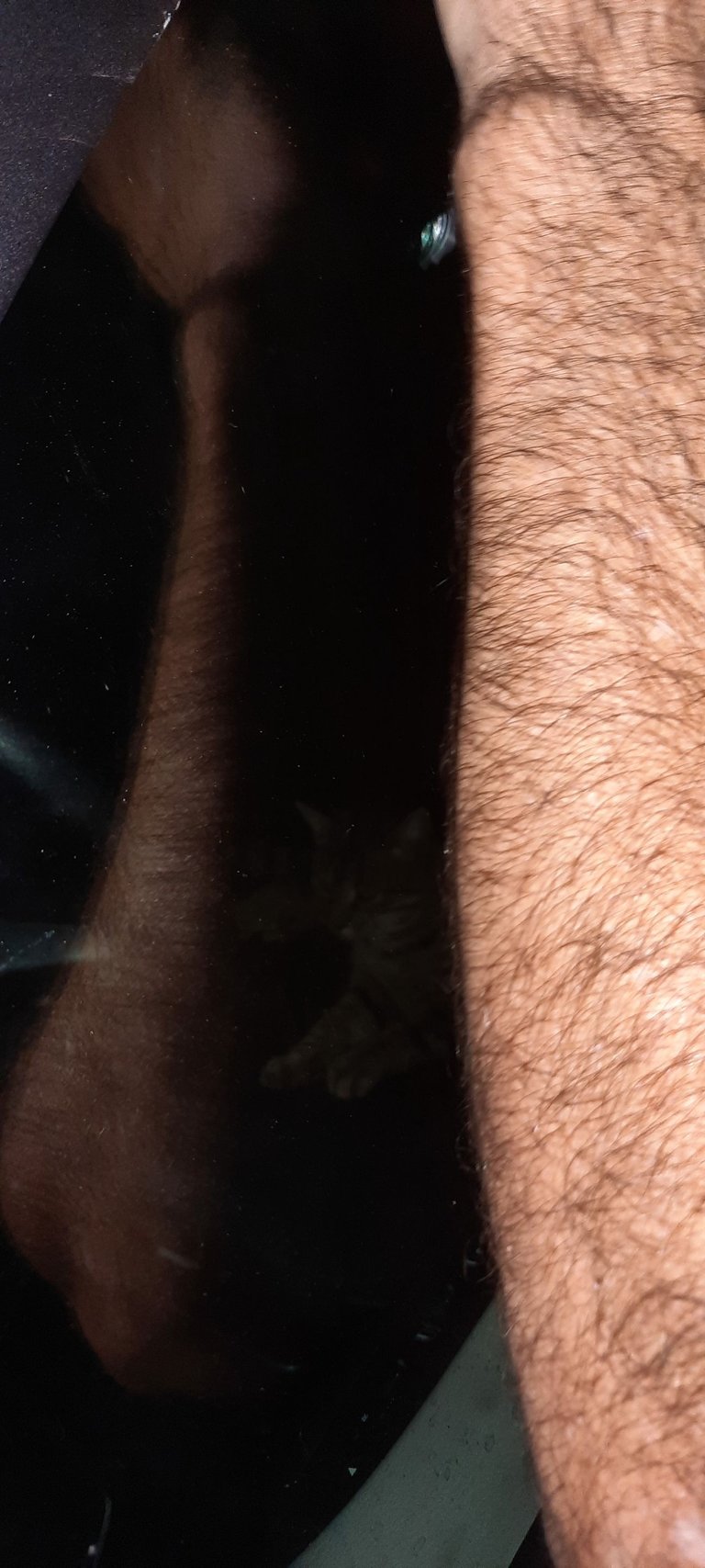 If you zoom in, you can see no name laying there chillaxing while hubby is attempting to unlock the 🤣🥰
---
---