Dcity: Why you should buy a Hospital
Dcity: Why you should buy a Hospital
There are few cards that offer very unique benefit and Hospital is one of the card that offer this kind of unique benefits. Having a hospital helps you in "Increase population by 1%." But on side note this cards "Works only once per city" so no need to stack multiple copies of it.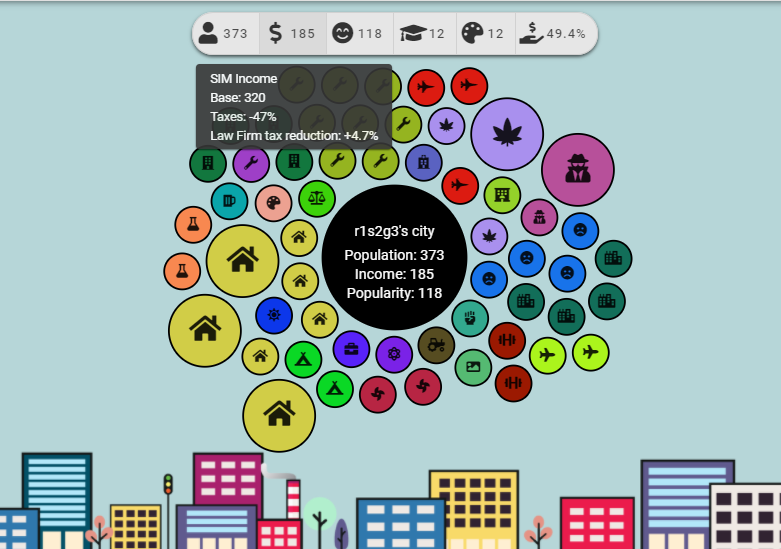 So today I purchased a hospital and I immediately saw it's effect as though card need 10 workers to generate income but it easily accommodated on my city without asking any additional workers.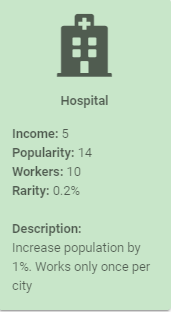 This is effect of 1% increase and bigger your city, bigger is effect of this card and you just need one copy of this card.
My Tip:
I am still buying Weed Farm that gives me weed along with SIM income, though it gives me little weed and its price look fairly constant as compared to SIM. So buying cards that give other tokens along with SIM look a feasible option to me.
My Progress in Dcity.
Currently my base SIM income in Dcity is 320 SIM and my goal is to progress upto 2000 SIM daily by keep building nd reinvesting. If I closely see I am just completed 16% of goal. I created this Dcity with just 150 Hive and in this regard this Dcity has grown up nicely.

Please feel free to upvote ,comment and reblog.
Posted Using LeoFinance Beta
---
---