Dcity: Low SIM price should not deter you from building.
Dcity: Low SIM price should not deter you from building.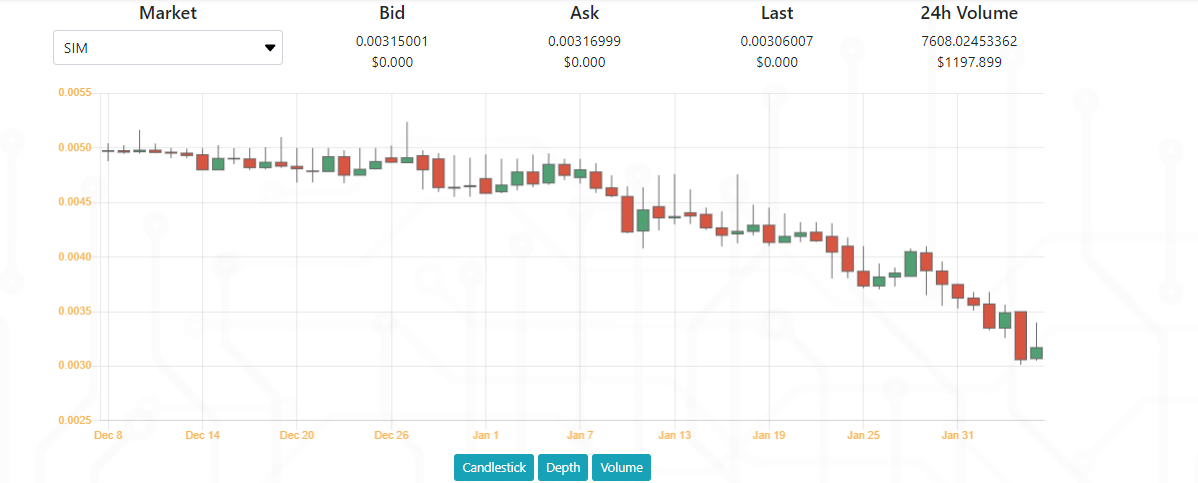 Certainly the chart of SIM price is not looking good at current times where you can see SIM is getting down and down with each passing day. Whenever this type of event happens users/players started to check their profitability, and try to jump ship.
Off course , dipping price does not look good but you have to think of few things here:
Is it opportunity of Buying the dip?
To me it certainly look like a one but only thing is that whenever you trade it is impossible to find the rock bottom. so take your judgement on what really look like dip and keep adding the SIM on your wallet.
Can it recover ?
I guess as long as game developer (@gerber) has not abandoned the game, there is always chance it can recover. Checking the inflation again or releasing some new dynamics in game will just make it interesting.
My Tip:
I keep buying Weed Farm that gives me weed along with SIM income, though it gives me little weed and its price look fairly constant as compared to SIM. So buying cards that give other tokens along with SIM look a feasible option to me.
My Progress in Dcity.
Currently my base SIM income in Dcity is 301 SIM and my goal is to progress upto 2000 SIM daily by keep building nd reinvesting. If I closely see I am just completed 15% of goal. I created this Dcity with just 150 Hive and in this regard this Dcity has grown up nicely.

Please feel free to upvote ,comment and reblog.
Posted Using LeoFinance Beta
---
---