Dcity can be used to support multiple tokens.
Frankly speaking Dcity keeps surprising me for all the innovative/marketing concepts that they had embedded in the game.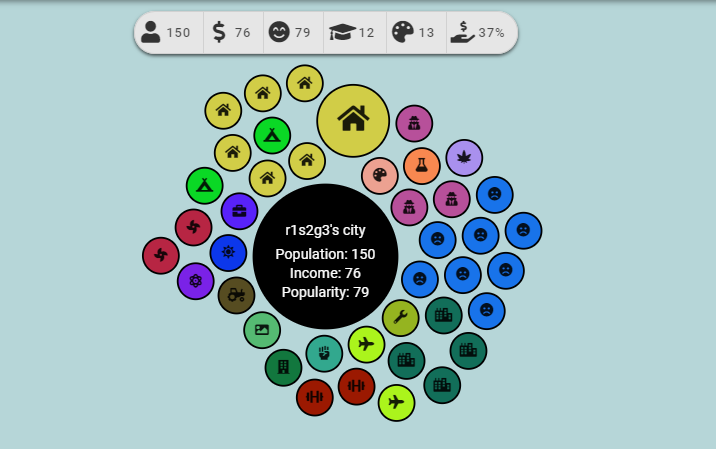 When I joined I used to think that SIM is the native currency of this game and only mode of the payment in this game is SIM and Hive/swap.hive only. This is true for buying the cards from the game account but when you jump into market (player to player trade) then you will be surprise to see all the option that exist.
Players have put trades on their favorite Hive-Engine token like DEC,BEER,STARBITS ,ARCHON,LEO,NEXOAG,SPI and WEED etc. apart from the SIM and SWAP.HIVE. This really look amazing as it is allowing selling player to decide what currency that selling player wants.
I really wish splinterland allowed us to decide whether we want "Y" amount of Hive or "Z" amount of "HBD" or "A" amount of DEC instead of listing the card in USD value and getting surprise once card sold due to volatility of DEC.
Another thing I liked in the game that it allow you get payment of HE token if you have a specific building in the game like WEED farm give you the WEED token.Brewery gives you the BEER token and casino gives you GAMER tokens.
First I am little skeptical about it and I just purchased Weed farm and interestingly it is really giving me some little WEED along with SIM income of the card. I am thinking of starting few more weed farm to see if it increase the income of weed.
This really sound interesting to me and giving shoutout to @khaleelkazi,@jongolson and @nulledgh0st for thinking to start some kind of miner in the Dcity for their native tokens.
Posted Using LeoFinance
---
---