🍕PIZZA GUILD SCHOLARS🍕 |🎍HASHKINGS HARVEST REPORT #14🎍
😊Helloha HashFolks💨
This report marks my 17th week in the Hashkings Pizza Guild Scholarship Program. At the farm, it's been a great week of hard work and progress. I welcome you to my sweet buds on hashkings.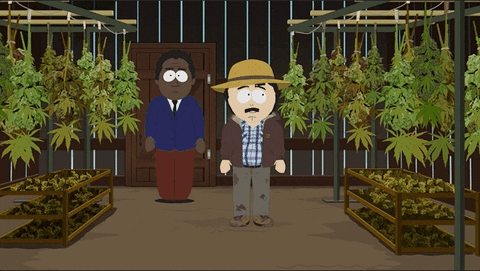 My days at the South American Pizza Guild Farms has been a great and enjoyable experience. This week's harvest includes 15-Columbian gold seedlings. I was happy with the results. I sent out all my avatars on raids and they looted decent quantity of BUDS and EXP🤘.

Carla War Nurse, my avatar smoked 3 HEMP WRAPPED JOINT this week. She bought this joint using buds she had stored up from previous harvest via the NFT MART. Nurse Carla has and can craft this special joint herself which is pretty straight forward on the Hashkings App, Simply go to Crafting> Click on cross-joints>select the cross-joint and follow the transaction prompts. Your joints will be ready in less than 5 mins. Carla war Nurse enjoyed her smoke-break and got her XP boosted, after which she headed off to perform her usual good work on the farm. This week again, I'm pleased with the progress of my avatar.
| AVATAR LEVEL-HARVEST #13 | AVATAR LEVEL-HARVEST #14 |
| --- | --- |
| 34 | 35 |
| AVATAR XP-HARVEST #13 | AVATAR XP-HARVEST #14 |
| --- | --- |
| 7540 | 7765 |

I Harvested a total of 3767 Buds✅ this time around, of which I got to keep a whooping 70% [2636.9 Buds✅] and sent out 30% (1130.1 ~/ [1200 Buds✅]) to be utilized to enroll additional amazing scholars to the program. The Pizza Guild Scholarship program is enjoyable and rewarding in every way. For the time being, I'm still preserving all of my BUDs and planning how to best use them.
The table below shows the result of Carla war Nurse's hardwork at the farm: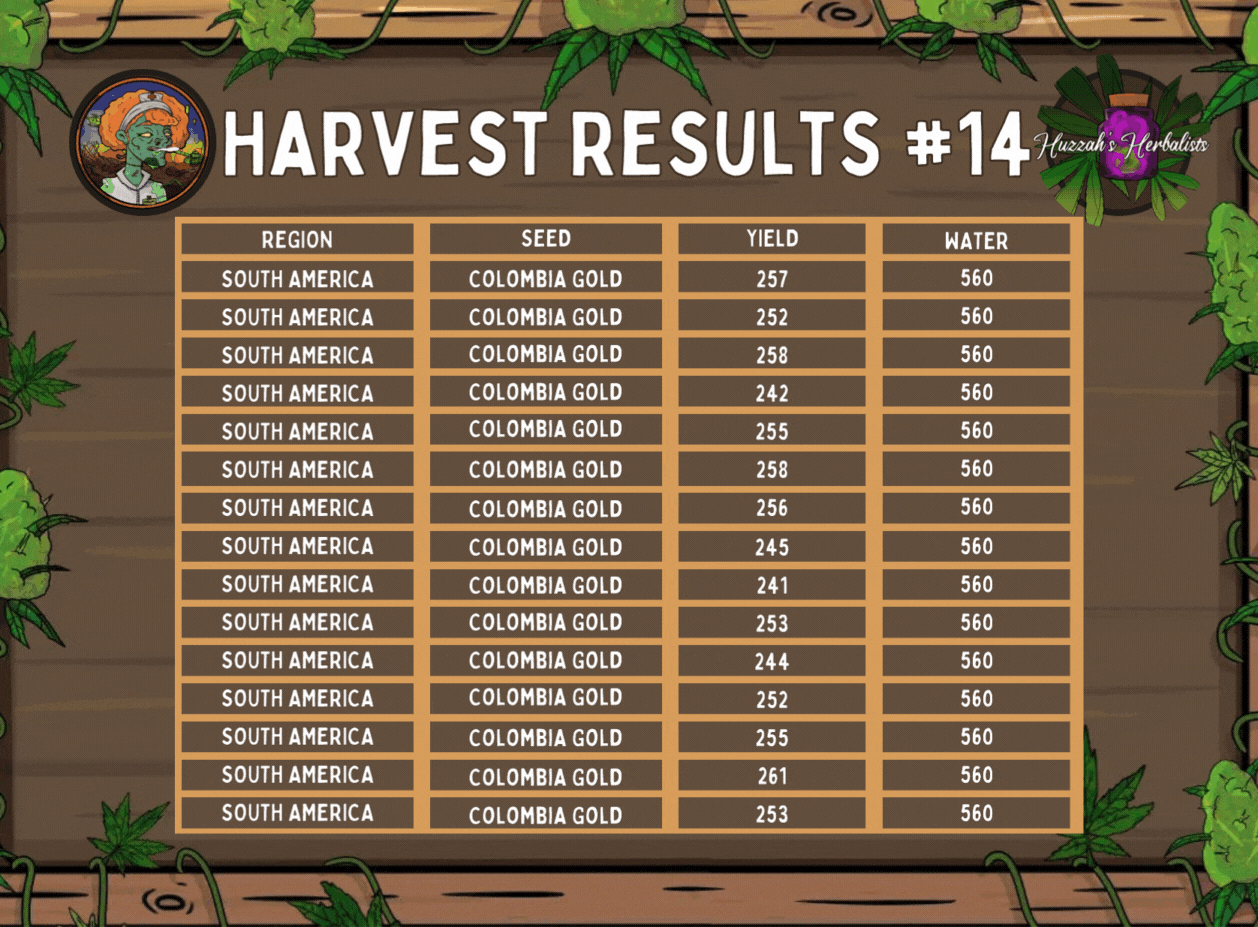 The PIZZA TOKEN has awesome use-cases like tipping pizza to friends, buying stuffz on Hashkings or WOO games, participating in tasty giveaways to win other tokens etc. Currently PIZZA TOKEN is being traded for 0.038001 0.035004 in the last 24hrs, a significant increase compared to last week. Time to buy more PIZZA TOKEN and stake.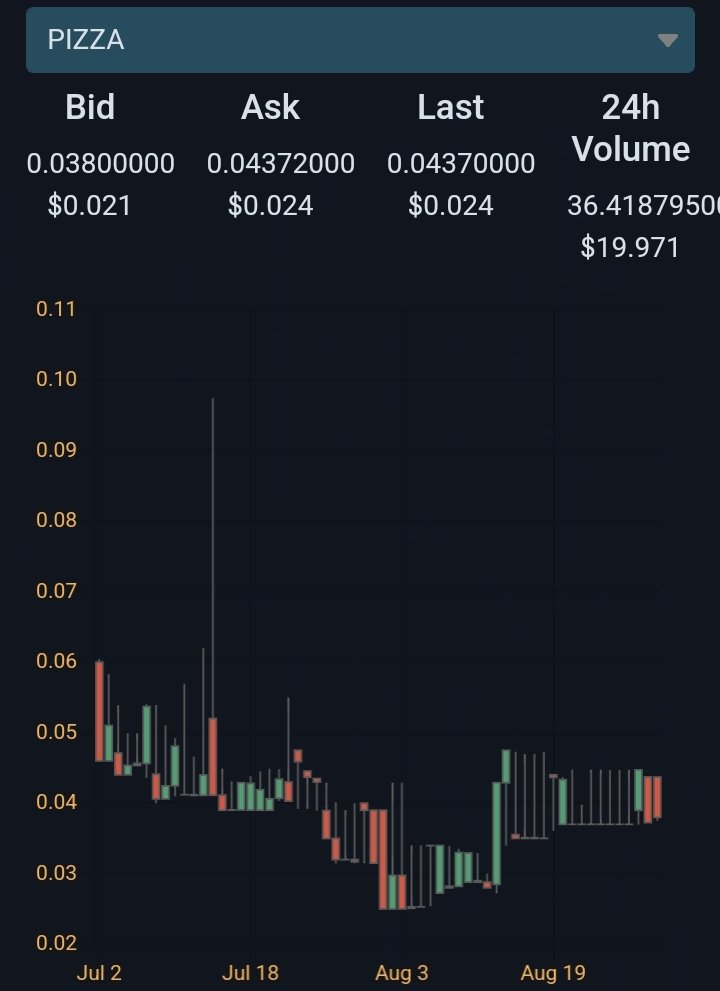 The BUDS which is the native token of Hashkings is also another juicy token to earn as it's got decent market price [The value will only keep increasing now that new cases is being created for it.] Currently being traded for 0.00026544 0.0002533 compared to the last 7 days and seen an increase of +2.52%. Good news, time to get more BUDS by earning in-game or buying and staking.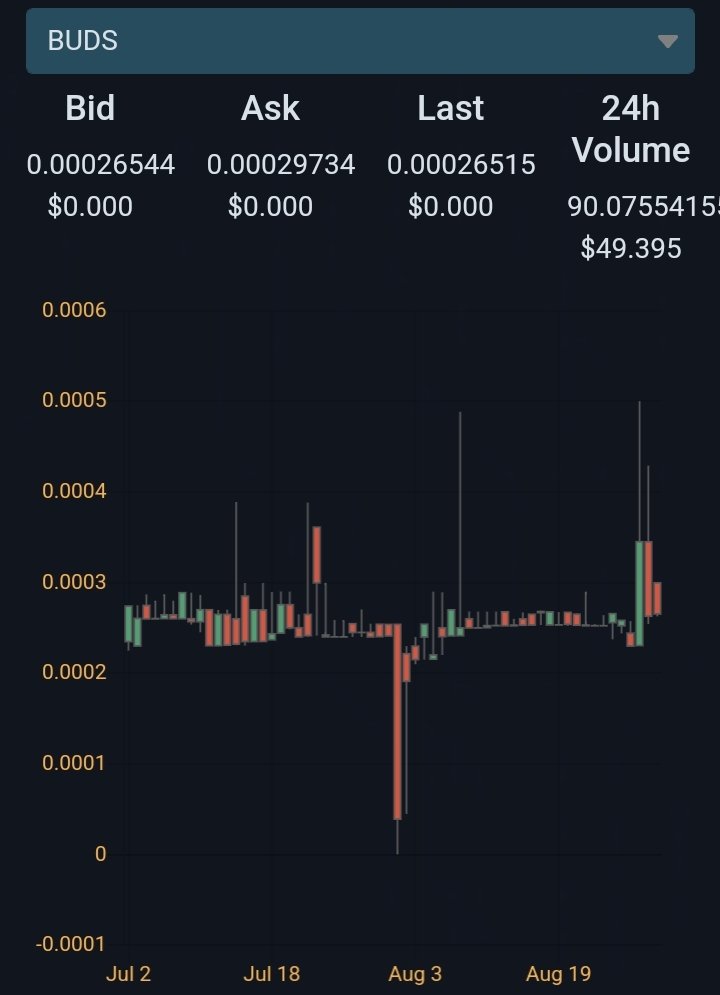 The BUDSX a secondary native token which can only be earned by STAKING BUDS and earning from the reward pool will soon have a use case that'll make people rush for their money, so hurry up and/stake your buds [check next on why you should stake and how👇]. There's no active trading going on for this token yet, that's because folks still focused on staking and earning.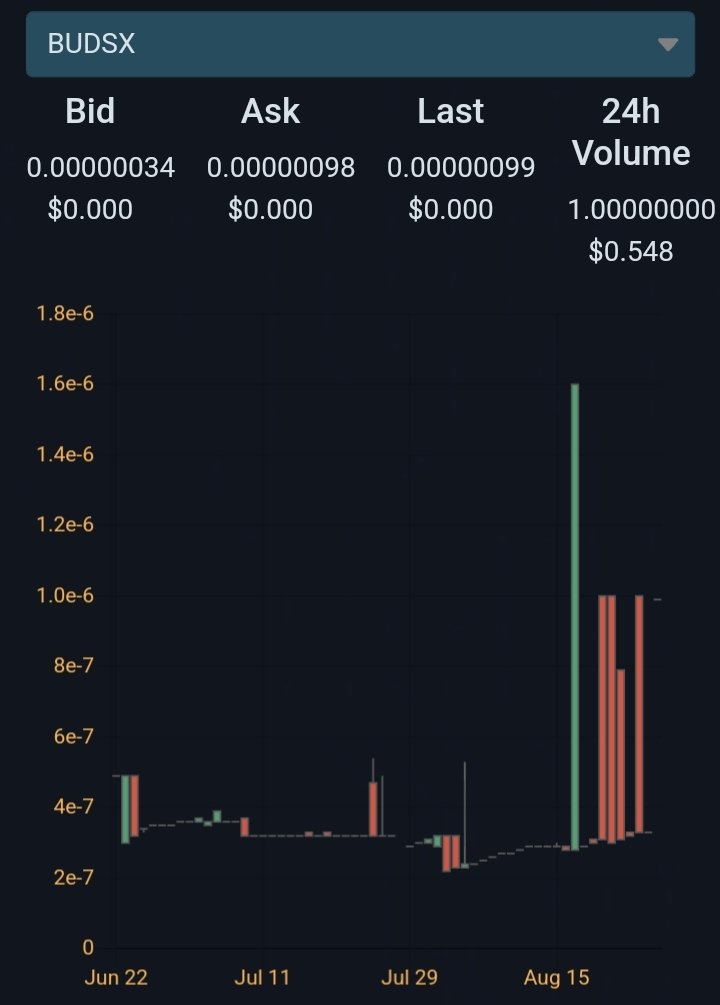 | BUDSX PROFIT-HARVEST #2 | BUDSX PROFIT-HARVEST #3 | BUDSX PROFIT-HARVEST #4 | BUDSX PROFIT-HARVEST #5 | BUDSX PROFIT-HARVEST #6 | BUDSX PROFIT-HARVEST #7 | BUDSX PROFIT-HARVEST #8 | BUDSX PROFIT-HARVEST #9 | BUDSX PROFIT-HARVEST #10 | BUDSX PROFIT-HARVEST #11 | BUDSX PROFIT-HARVEST #12 | BUDSX PROFIT-HARVEST #13 | BUDSX PROFIT-HARVEST #14 |
| --- | --- | --- | --- | --- | --- | --- | --- | --- | --- | --- | --- | --- |
| 13000 | 13300 | 14300 | 14559 | 15560 | 16244 | 16424 | 16584 | 16739 | 16910 | 17722 | 17864 | 18048 |
✅Every day a percentage(%) of Buds is added to the reward pool and distributed to stackers. I got to stake 13k Buds and now at 18.084k buds and unstacking is instant aswell. You can see my progress from when I first staked, that's decent profit from when i initially staked. This is a good and long term investment plan, I look forward to it's success.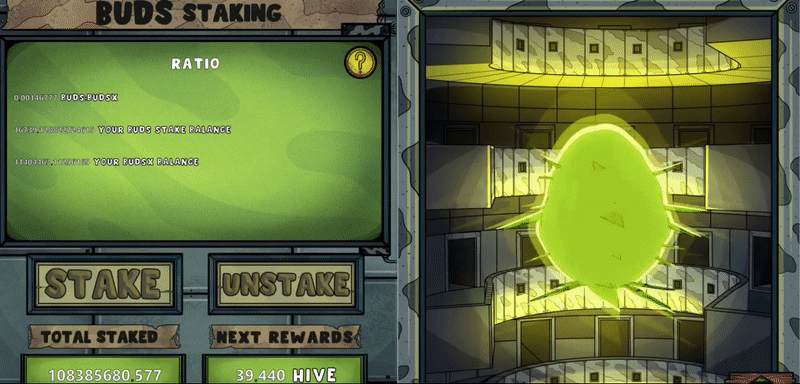 ✅If you'd love to win random awesome tokens Pizzas, 1up, delegations, starbits etc., then the HIVE.PIZZA DISCORD SERVER is where you should be. Stake your Pizza tokens to earn more, freely engage with members for the message count, earn extra slots by voting pizza every 12hours + earn pizza airdrop tokens, enter the giveaways, and let your Luck shine🎉. This week I won 1300 STARBITS and 50 BUDS🎉
🍕🍕At Pizza Discord it's truly all about Pizza🍕🍕

✅This new week promises more awesome events, so if you love Movies, Games etc, you know FUN AND ENTERTAINMENT then don't miss out on these events. Hop into the server and Unwind🥂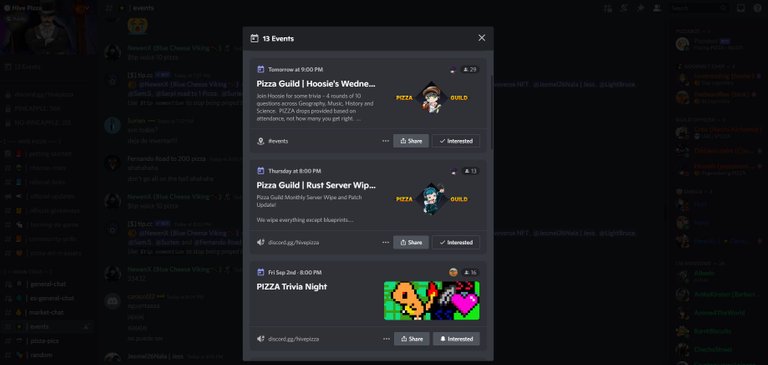 REASON(S) WHY YOU SHOULD PLAY 👉HASHKINGS
✅HashKings unlike other farming games where you harvest as shares and then hope to earn a decent amount at the end of each farming season. You don't need that in hashkings. Here you harvest BUDS, which are automatically stored in your hive-engine and immediately tradable on the market for profit.
✅You can rent land and seeds for a low cost in Hashkings, and you can renew them right now if you want to continue [which you probably will😁]. Hashkings is quickly becoming a household, it is said that the early bird gets the worm.
✅Another awesome thing about Hashkings is RAIDS OF THE BUDS. You can earn Buds in little bits which accumulate overtime. They say Little drops make an ocean ayye! Everyday at 12gmt, i set my avatars on a looting spree and surely they return bearing gifts.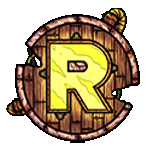 ✅Once you level up your Avatars, you can forge Joints for as low as 0.02swap.hive and sell for as high as high gets😅. The market is good for this as joints are needed for growth/XP, so yeah! We sell joints legally at hashkings🤣.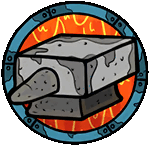 I have planted again, watered and checking my farm regularly to make sure all is good. It's fun and profit at the Hashkings farm.

That'll be all for this week's Harvest report #14.
If this post sparks your interest in this passive game, I'd be delighted to serve as a guide and companion. You can have a look at my first ever post 👉 HASHKINGS CONTEST ROUND 1: MY HIVE TO HASHKINGS STORY🍃for the HOW-TO and feel free to ask me any questions in this post comments.
🎙🎍TEAM HUZZAH'S HERBALIST REPORTING AND OUT🎍🎙
Worthy Notes:
✅Huge gratitude to the ❤️Pizza Guild and my super awesome team ❤️HERBALISTS 👉 Huzzah [team leader], Nane-qts, and CryptoniusRex.
✅Cover made by me using CANVA
✅Get Started on HASHKINGS
✅Awesome Hive.Pizza Animated Banners by 🍕HIVE.PIZZA CITIZENS - BACON.DUB & DIBBLERS.DAB🍕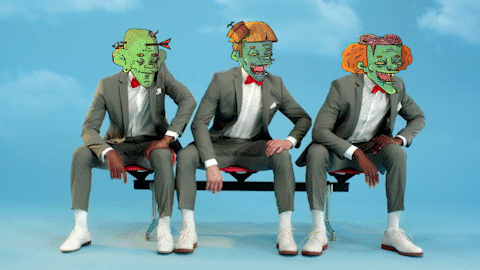 😊Until Next Harvest Report, Hive, Vibe & Smoke that Joint🍀
All content is mine unless otherwise Noted
queenstarr ©2022
---
---