"NigthCap with Nancy" meets MediaBear, South Carloina
"NightCap with Nancy" meets MediaBear...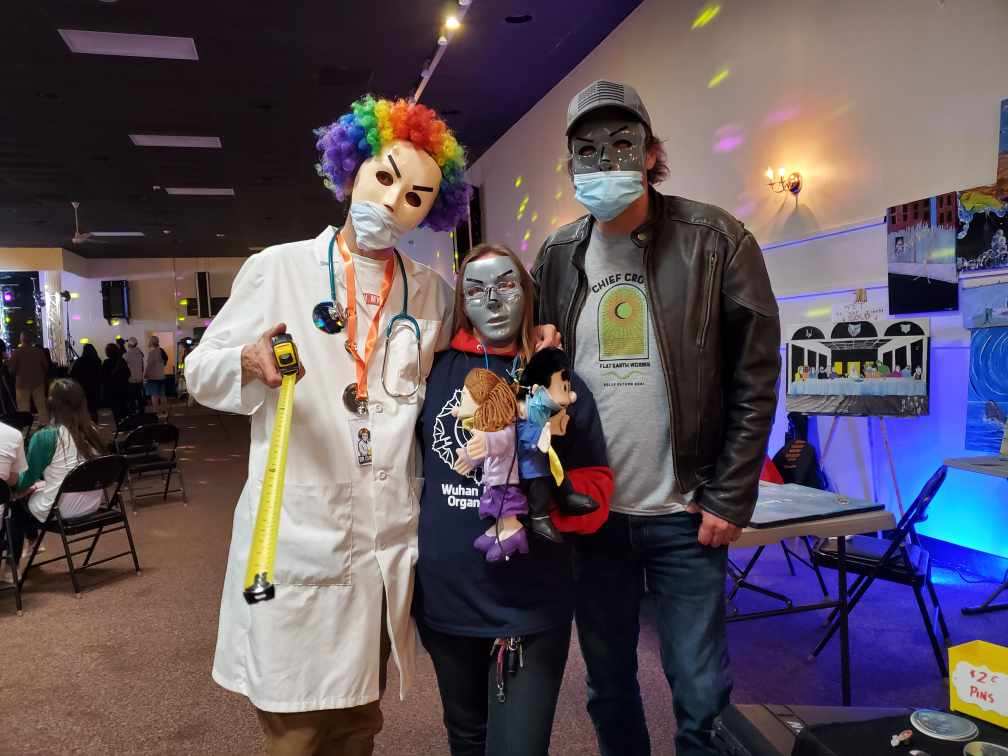 Dr. Clown, me, and Stax
Hey Everyone,
First of all, I want to apologize for slacking on my posts lately. I have been extremely busy since this past weekend. As I'm sure you all know my husband and I went to South Carolina for a music festival and were gone for 4 days. We got home late Monday night and then bright and early Tuesday morning I had to play catch up at work. I had a lot of homes that needed my attention. I have been busy since and have been exhausted.
I have also been very busy with my Mama dog Guinevere and the litter of puppies. They are getting big so fast. Most of them have their eyes open now and all of them are starting to walk instead of scooting everywhere. They are so adorable.
Anyway, I hope everyone had a great weekend and a great week so far. My husband is working on getting the interview with @MediaBear edited so I can post it. My goal is to have that done by this weekend for you all to enjoy!
Well, that is all I for tonight. I hope you have a great night, Stay tuned for the Interview with MediaBear. It is awesome!!
Tonight I am smoking "White Runtz" delicious!!!
---
Posted via weedcash.network
---
---