THE MOST VALUABLE RESOURCE [ENG/ESP] EL RECURSO MÁS VALIOSO




Today I went to visit the urbanization of my friend "Taku" (the one who harvests happy herbs) accompanied by Polar, we went for a walk, from time to time we have to take some free time to appreciate the present moment more.

Hoy fui de visita para la urbanización del amigo "Taku" (el que cosecha las hierbas felices) acompañado de Polar salimos a caminar un rato, de vez en cuando hay que tomarse un tiempo libre para apreciar mas el momento presente.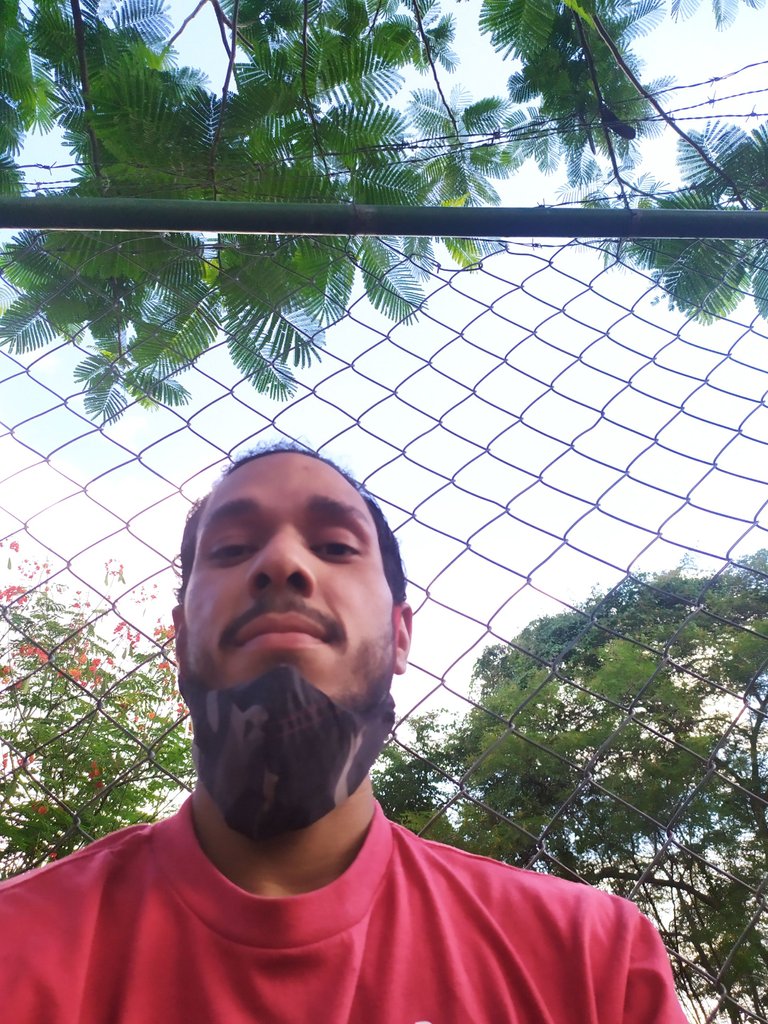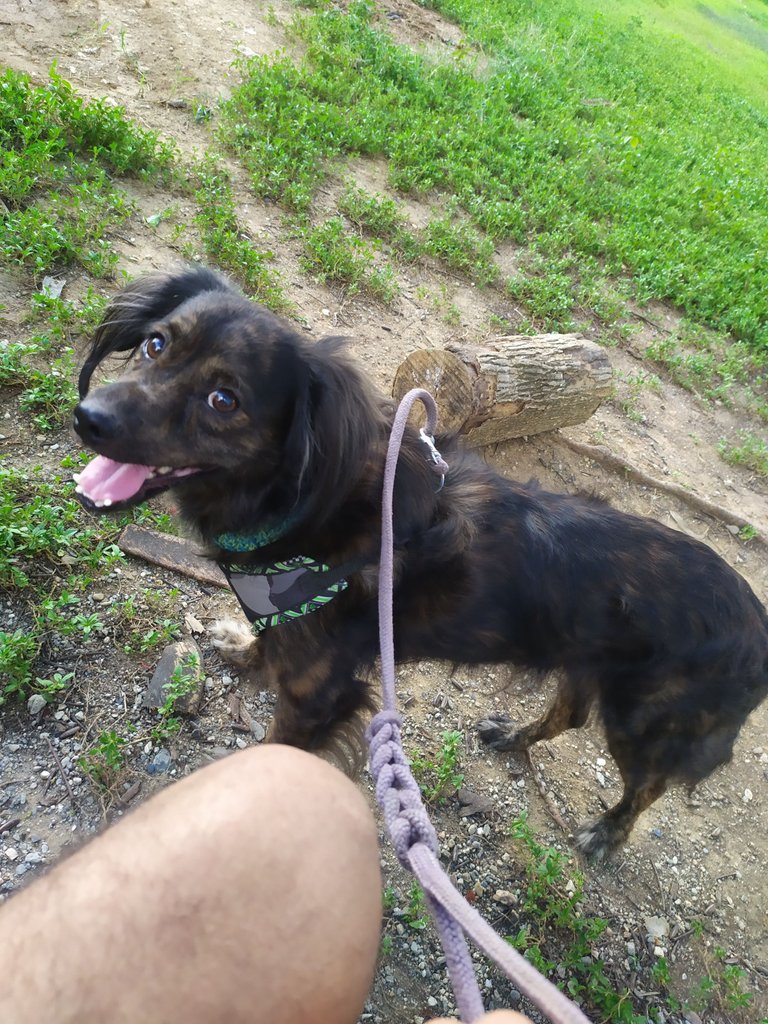 Polar was happy, it had been a while since we went out to travel such a long distance, from the house to "Ciudad Casarapa" (the place where we were in the photographs above) separates them about 7 kilometers and it is not exactly a straight road. So I took it with me so Polar could exercise and drain the energy it has accumulated.

Polar estaba contento, tenia tiempo que no salíamos a recorrer una distancia tan larga, desde la casa hasta "Ciudad Casarapa" (el lugar en el que nos encontrábamos en las fotografías de arriba) los separa unos 7 kilómetros y no es un camino recto precisamente, por eso lo lleve conmigo para que Polar hiciera ejercicio y pudiera drenar las energía que tiene acumulada.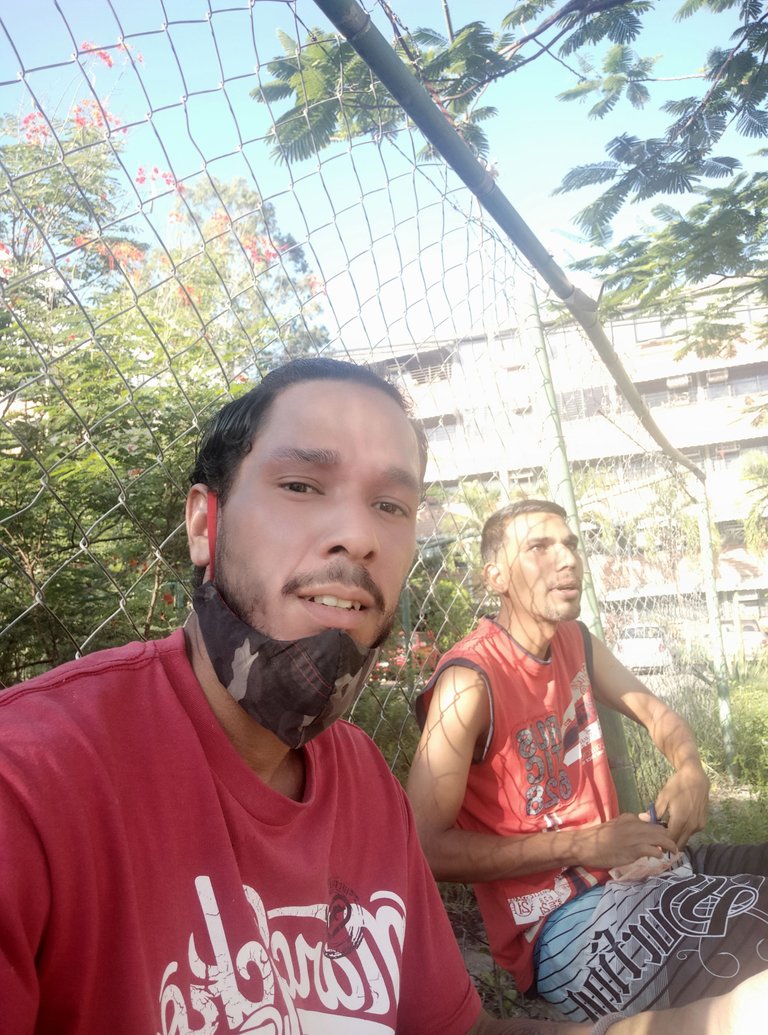 Already our friend Taku had taken out the crops and was preparing the beam to raise us without taking off from the ground.

Ya el amigo Taku había sacado las cosechas y estaba preparando el vareto para elevarnos sin despegar del suelo.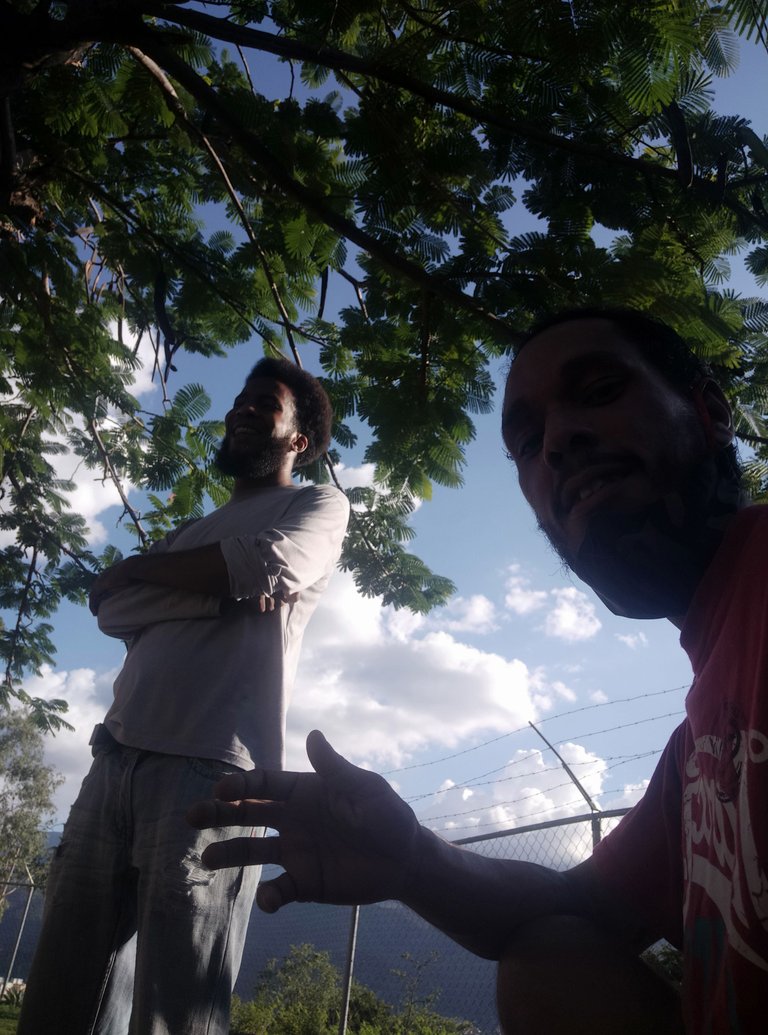 @mundomanaure

also accompanies us thanks to him I know Taku (they studied together in childhood) that's why we always arrive together for that place.

También nos acompañaba

@mundomanaure

gracias a el conozco a Taku (ellos estudiaron juntos en la infancia) por eso siempre nos llegamos juntos para ese lugar.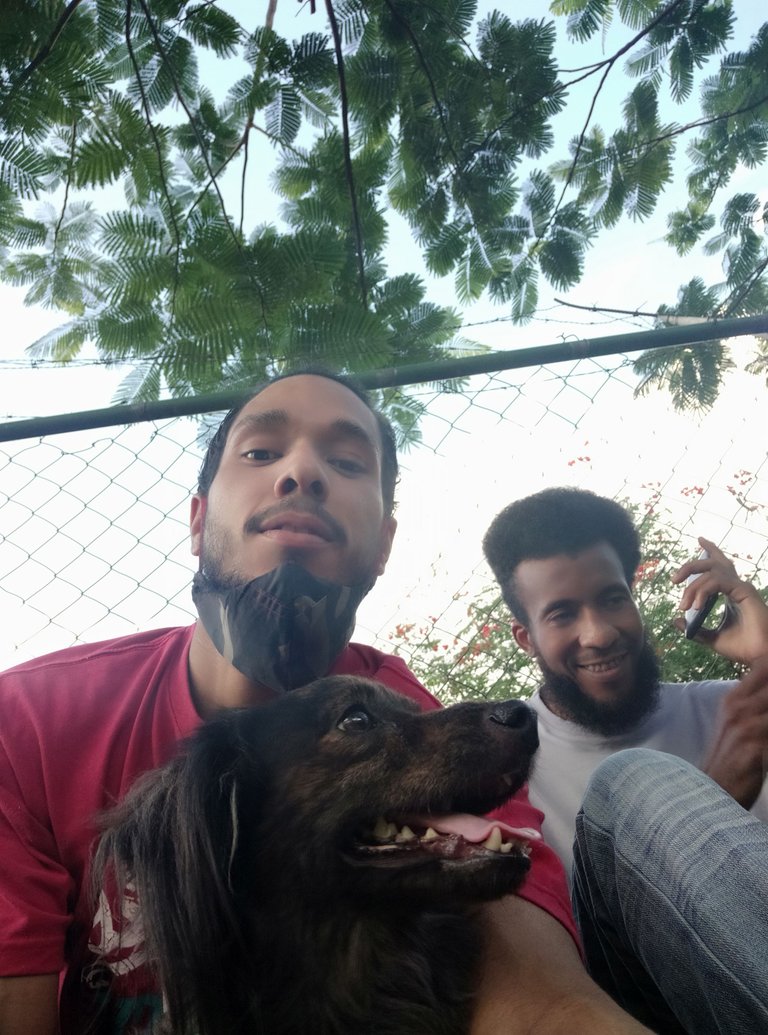 After we were all very high we did not stop talking and philosophizing about life, the country, crime, plants and animals, innumerable topics came up in the place to feed the interaction between us.

Después que ya estábamos todos bien high no dejábamos de hablar y filosofar de la vida, del país, del crímen, de las plantas y los animales, innumerables temas salieron a relucir en el lugar para alimentar la interacción entre nosotros.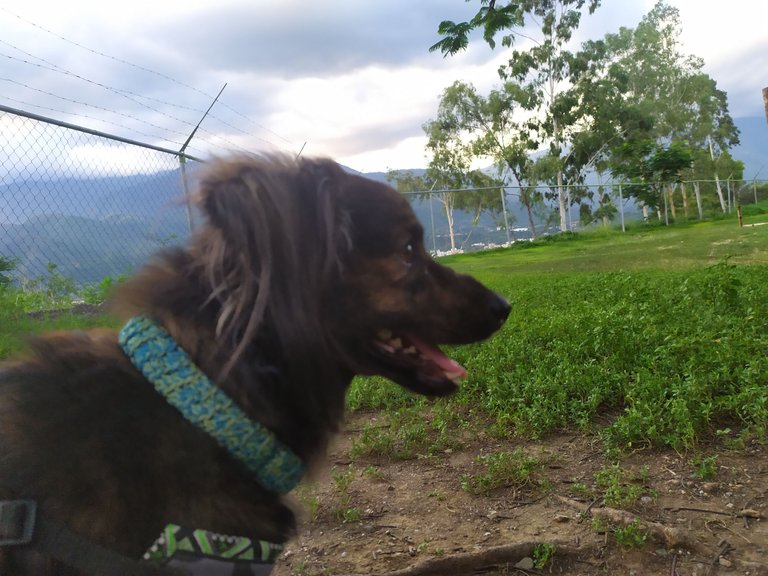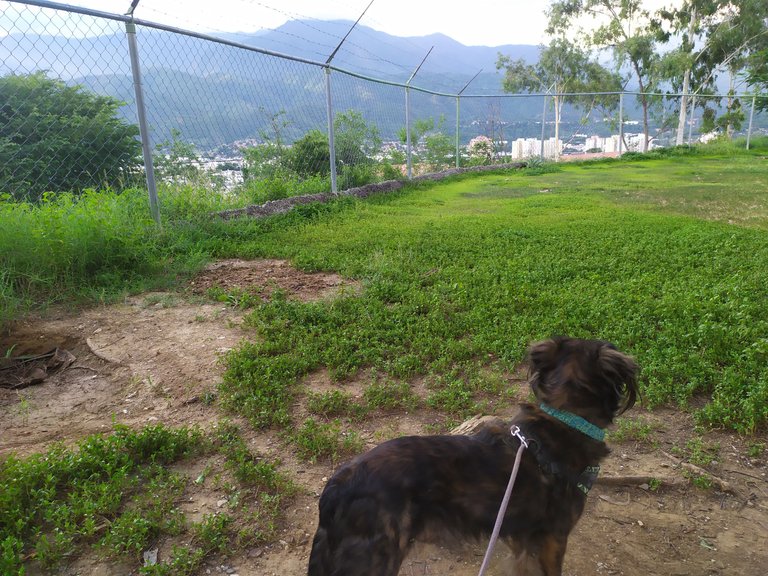 Then Polar noticed that a somewhat territorial domestic cat was approaching, accompanied by a hostile energy, because since he arrived he wanted to fight with Polar; That led me to have to put Polar on the leash again, I know that he is not interested in hurting the cat, he only wants to play, but the cat does not have the same intentions, so it is better to be safe than sorry.

Luego Polar se percató que se venía acercando un felino doméstico un tanto territorial, acompañado de una energía hostil, porque desde que llego quería pelear con Polar; eso me llevo a tener que ponerle la correa a Polar nuevamente, yo se que el no esta interesado en lastimar al gato, solo quiere jugar, pero el gato no tiene las mismas intensiones por eso es mejor prevenir que lamentar.




When the sun was no longer intense over the area where we were, several children came out to play; Taku told us that this is something everyday, at that time children and families always leave their apartments to recreate in the surroundings, some get together to practice sports or jog and exercise, others just walk their pets around the place.

Cuando el sol ya no estaba intenso sobre la zona donde nos encontrábamos, salieron varios niños a jugar; Taku nos dijo que eso es algo cotidiano, a esas horas siempre los niños y las familias salen de sus apartamentos para recrearse en los alrededores, algunos se juntan para practicar algun deporte o trotar y ejercitarse, otros solo pasean a las mascotas por el lugar.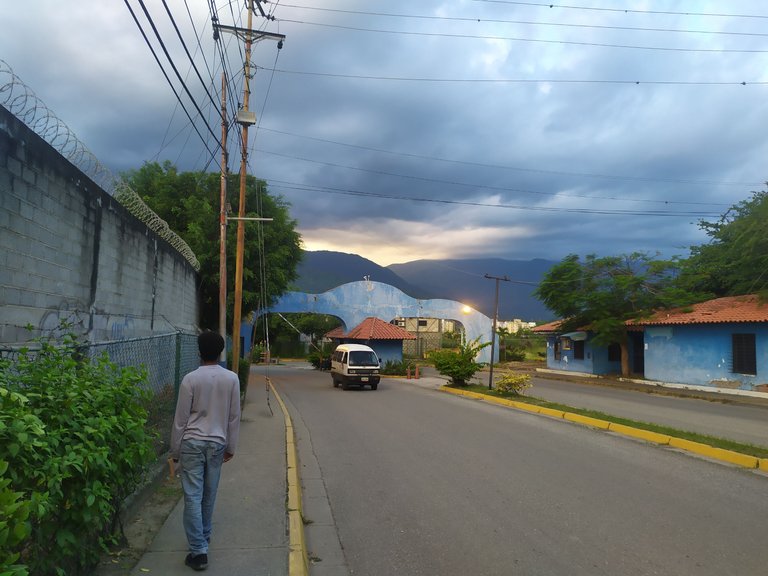 It was time to leave Ciudad Casarapa, a long walk back home awaited us and it was already getting dark.

Ya era hora de retirarnos de Ciudad Casarapa, nos esperaba una larga caminata de regreso a casa y ya estaba anocheciendo.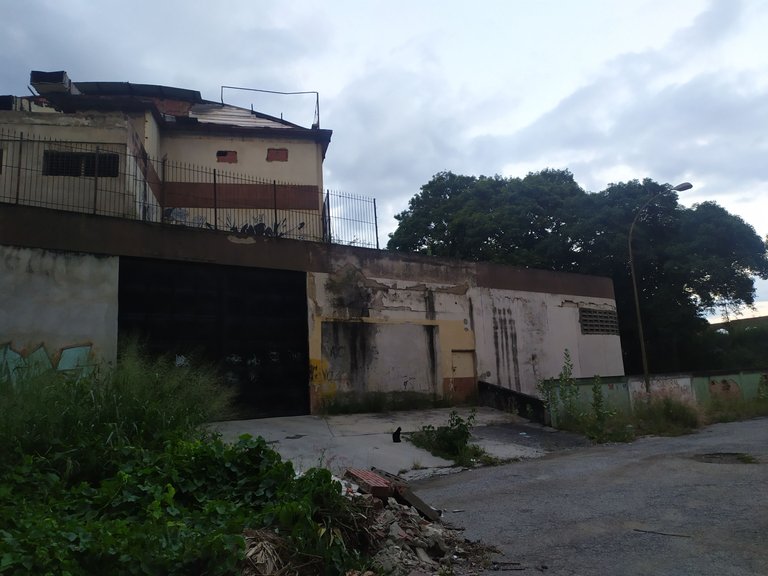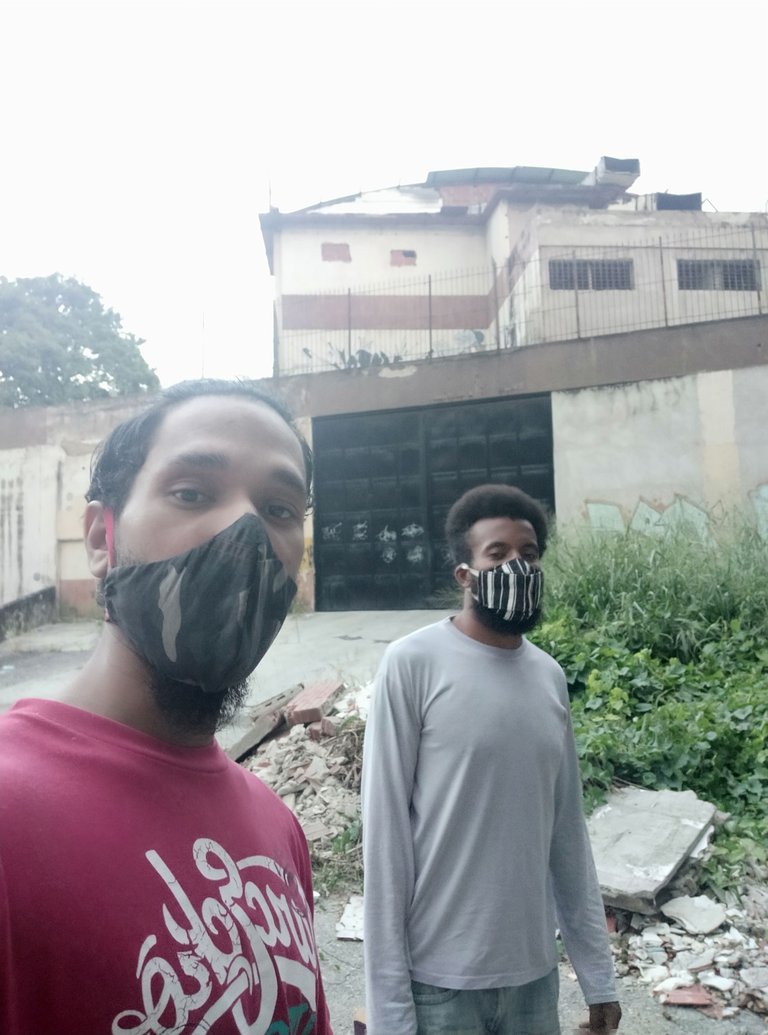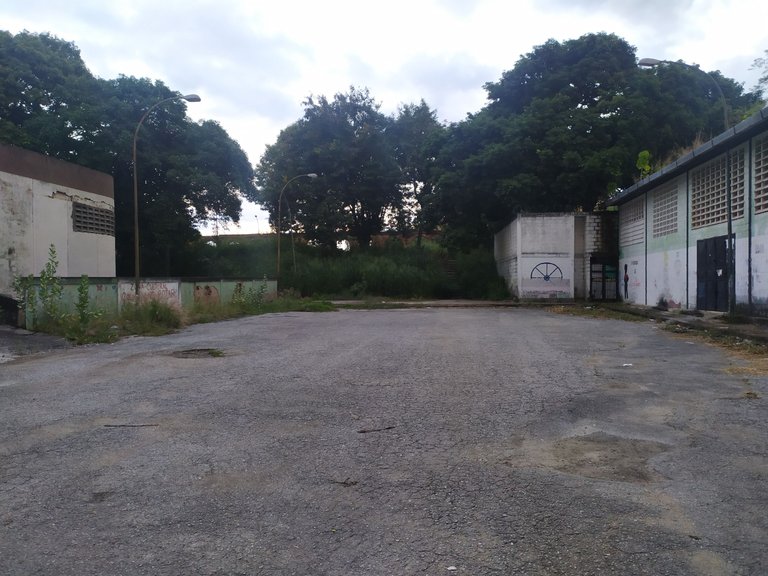 On the way back we find an abandoned theater, it is sad to see how there are so many spaces and buildings in deterioration, in which joy and social interaction once reigned; Today they are only there abandoned, empty, lifeless, just like that theater there are many more spaces that could be taken advantage of, but no one has taken the initiative to gather a group of people and reactivate the place; very tedious the whole process I imagine.

En el camino de regreso nos encontramos con un teatro abandonado, es triste ver como hay tantos espacios y edificaciones en deterioro, en las que alguna vez reinaba la alegría y la interacción social; hoy solo estan allí abandonados, vacíos, sin vida, asi como ese teatro hay muchos más espacios a los que se les podría sacar provecho, pero nadie a tomado la iniciativa de reunir un grupo de personas y reactivar el lugar; muy tedioso todo el proceso me imagino.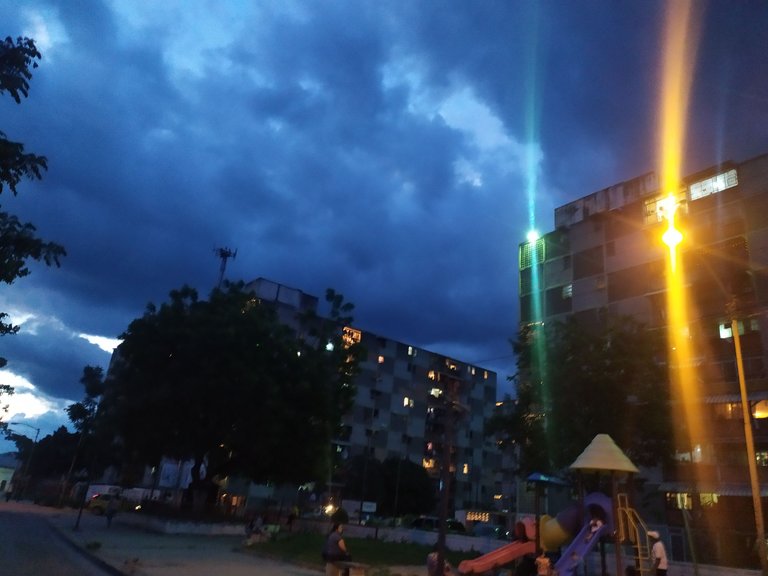 "TEMPUS FUGIT" I once read in a book whose name I don't remember, the translation from the Latin "TIME FLIES"; How to take advantage of the time? many ask, I found an answer to that question a short time ago. It's already dark.
I hope this experience is to his liking, good vibes 🖖🏼.

"TEMPUS FUGIT" leí alguna vez en un libro del cual no recuerdo nombre, la traducción del latín "EL TIEMPO VUELA"; ¿En que aprovechar el tiempo? muchos se lo preguntan, yo hallé una respuesta a esa interrogante hace poco tiempo. Ya oscureció.
Espero esta experiencia sea de su agrado, buenas vibras 🖖🏼.


MANY THANKS / MUCHÍSIMAS GRACIAS





All images and texts cited in this publication are my own authorship.

Todas las imágenes y textos citados en esta publicación son de mi propia autoría.

---
---