THE GOOD VIBE, ATTRACTS GOOD EXPERIENCES [ENG/ESP] LA BUENA VIBRA, ATRAE BUENAS EXPERIENCIAS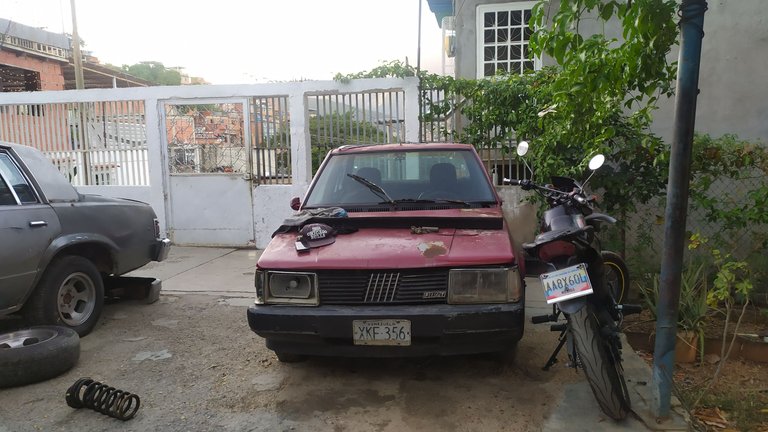 Today was another day in which I ventured on a philosophical journey in search of happy plants, entering one of the many neighborhoods in the city where I live; the good vibes always lead me to places where I can always acquire some teaching.

Hoy fue otro día en los que me aventuré en una travesía filosófica en busca de las plantas felices, adentrandome en una de las muchas barriadas que hay en la ciudad donde vivo; la buena vibra siempre me conduce a lugares donde siempre puedo adquirir alguna enseñanza.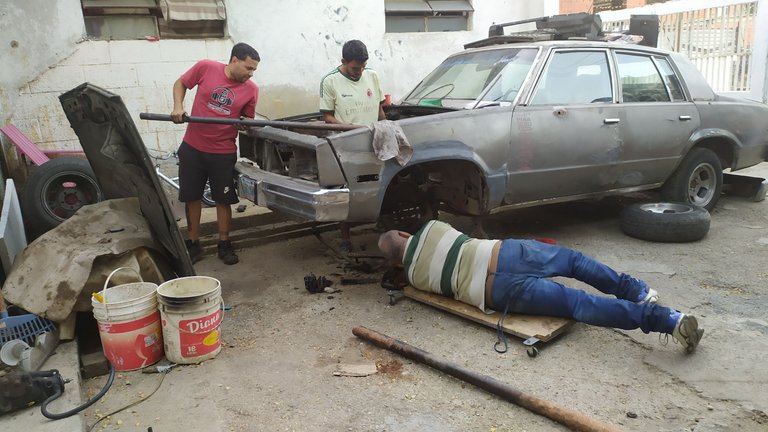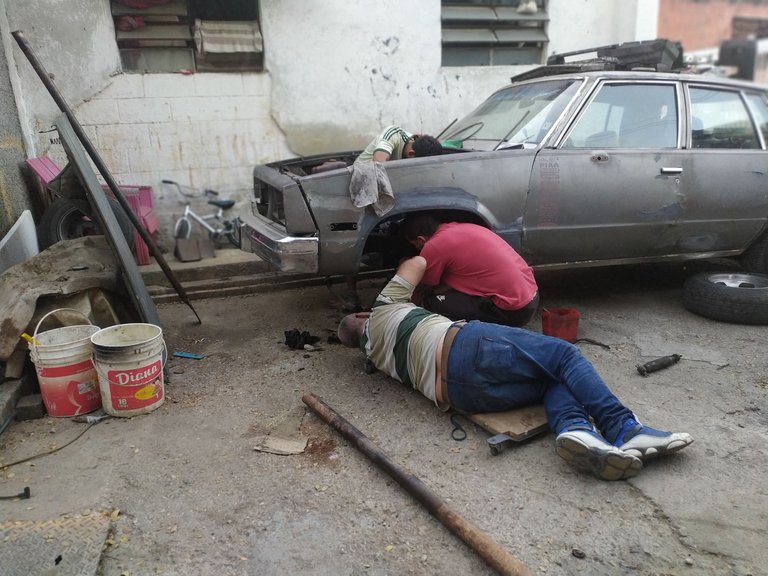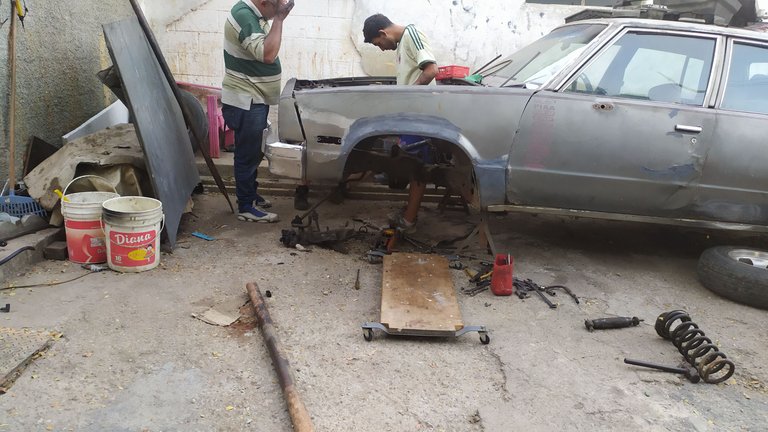 When I arrived at the house of the one who distributes the crops, I was very curious to see that there were several people working as mechanics; They were fixing the front end of an old Malibu.

Cuando llegué a la casa del que distribuye las cosechas me causo mucha curiosidad ver que habían varias personas trabajando de mecánica; le estaban reparando el tren delantero a un viejo Malibú.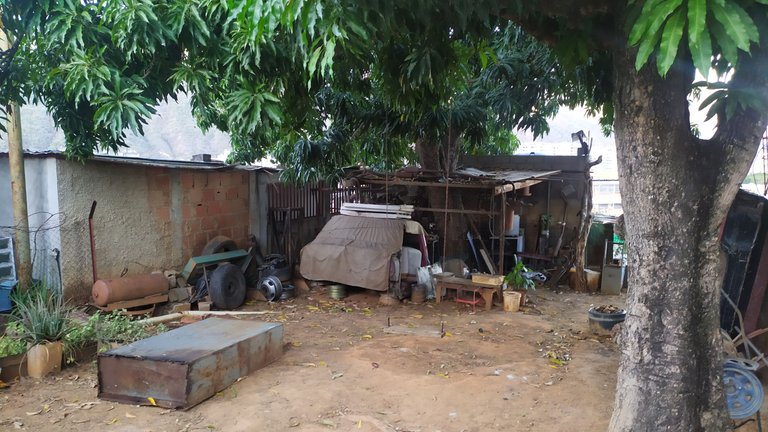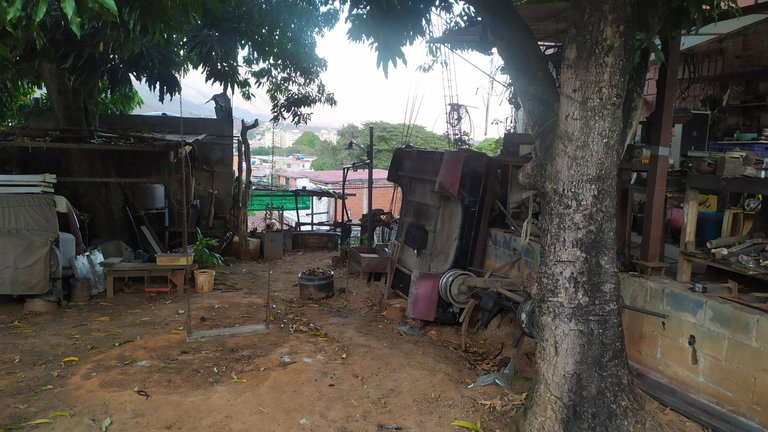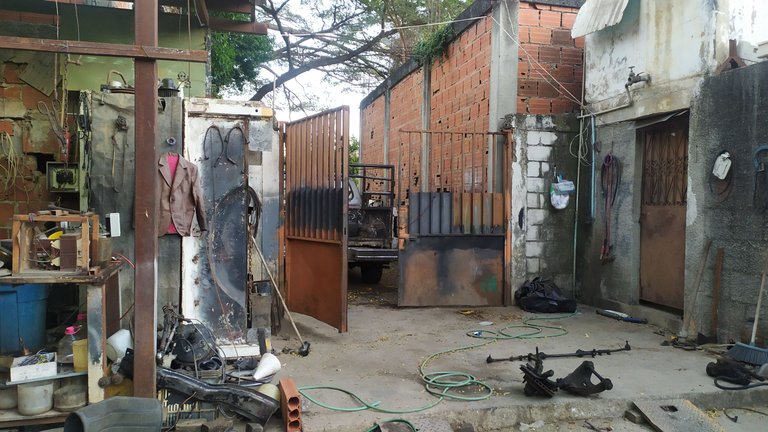 Observing the surroundings of the place, I understood that he was not only dedicated to mechanics, but it can be seen that he does many varied manual jobs, has many tools to use and has a relatively comfortable space to carry out his work.

Observando los alrededores del lugar entendí que no solo se dedicaba a la mecánica, sino que se puede notar que realiza muchos trabajos manuales variados, tiene muchas herramientas para utilizar y dispone de un espacio relativamente cómodo para realizar su labor.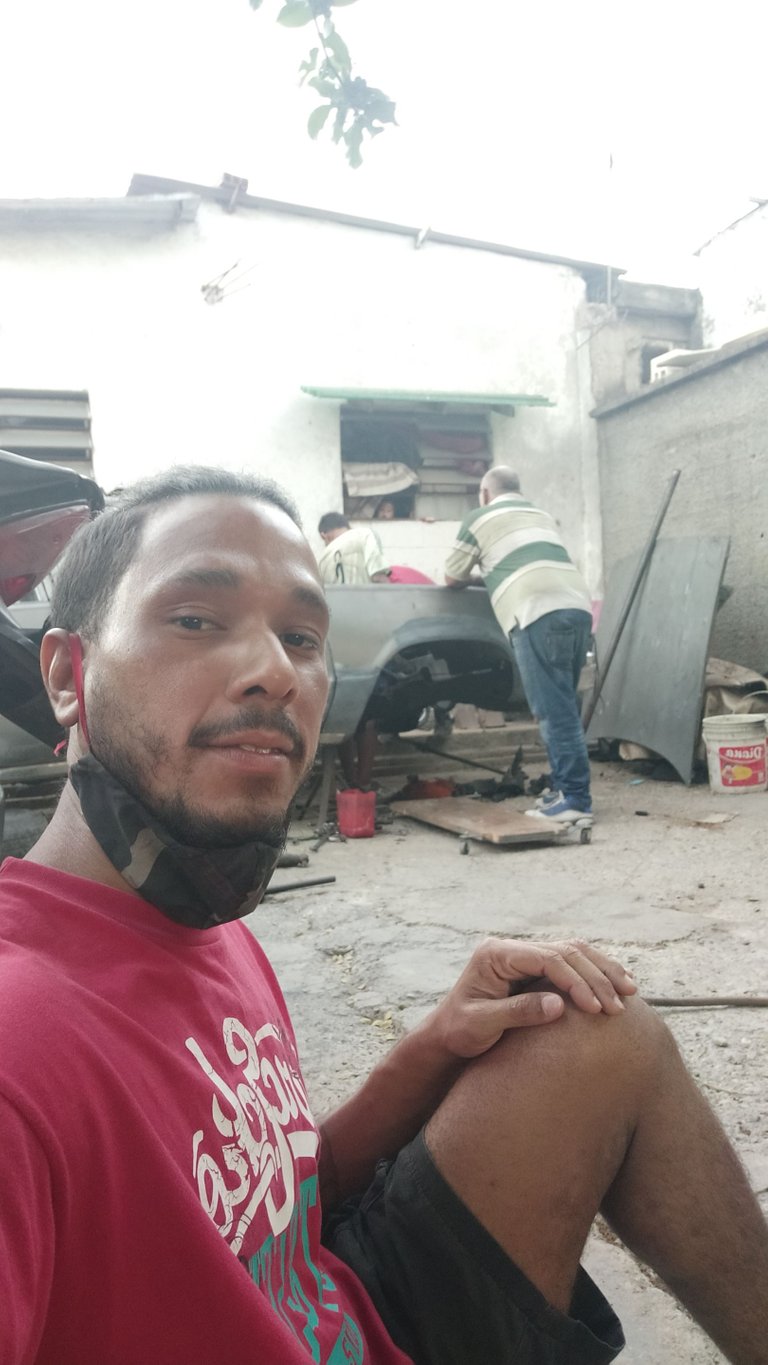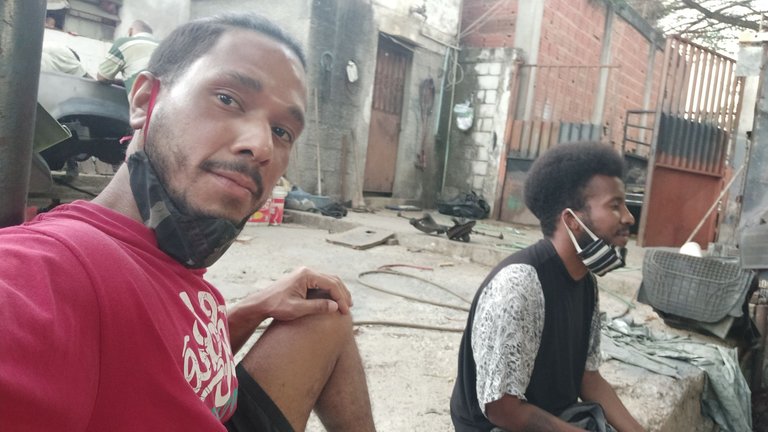 What I could understand after analyzing the situation a bit is that he sells the herbs only to pay for his personal consumption, but it is not that he does it out of financial necessity; it's just that he has the contacts that distribute him at a very affordable price and he only sells to his trusted friends; arguably he does great community work by giving us access to happy plants.

Lo que pude comprender analizando un poco la situación es que vende las hierbas solo para pagar su consumo personal, pero no es que lo haga por una necesidad económica; es solo que tiene los contactos que le distribuyen a un precio muy económico y él le vende solo a sus amigos de confianza; podría decirse que hace un gran labor comunitario al facilitarnos el acceso a las plantas felices.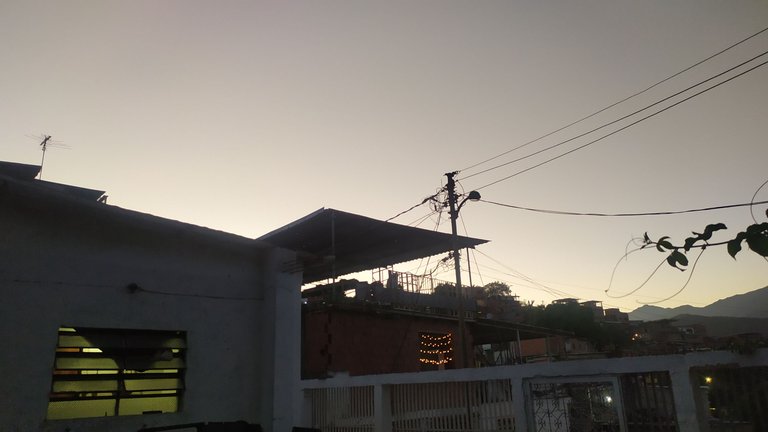 In this world we have to learn to do everything, because we are always presented with the opportunity to take advantage of that knowledge; meeting such skilled people who dare to do all kinds of work and who do it with a lot of effort and dedication, is very nice. I am passionate about learning something new every day with which I can express my creativity and I always dare to do things even if I have no knowledge about it, I do it because curiosity drives me, that way I advance a little more in my personal evolution. After so much waiting and reflection, it's time to relax, good vibes 🖖🏼.

En este mundo hay que aprender a hacer de todo, porque siempre se nos presenta la oportunidad para sacar provecho de esos conocimientos; conocer personas así de habilidosos que se atreven a realizar de todo tipo de trabajos y que lo hacen con mucho esfuerzo y dedicación, es muy agradable. A mí me apasiona aprender todos los días algo nuevo con lo que pueda expresar mi creatividad y siempre me atrevo hacer cosas aunque no tenga conocimiento alguno sobre ello, lo hago porque me impulsa la curiosidad, de esa manera avanzo un poco mas en mí evolución personal. Después de tanta espera y reflexión, es hora de relajarnos, buenas vibras 🖖🏼.


MANY THANKS / MUCHÍSIMAS GRACIAS








All images and texts cited in this publication are my own authorship.

Todas las imágenes y textos citados en esta publicación son de mi propia autoría.

---
---