NATURAL CONNECTION [ENG/ESP] CONEXIÓN NATURAL




Greetings hive community I hope everyone is very well, this time I would like to talk a little about the patio of my house; Yes, I know that it is something a little unusual to talk about my garden, but I have a great story to tell about how it influence that space in my spiritual growth and contributed to the expansion of my creativity as I express it today.

Saludos comunidad de hive espero todos estén muy bien, en esta ocasión me gustaría hablar un poco sobre el patio de mi casa; si, se que es algo un poco inusual hablar de mi jardín, pero tengo una grandiosa historia para contar sobre como influyó ese espacio en mi crecimiento espiritual y contribuyó a la expansión de mi creatividad como hoy la expreso.




From a very young age I was fortunate to have this space, to be able to play freely every day, but sheltered from the dangers of the streets. The place has changed a lot from how I remember it when I was a child; Before, it was full of many paraphernalia that my father collected, things that were found on the street or in other places, but for him there was the possibility of turning them into something useful for us at home.

Desde muy pequeño tuve la fortuna de contar con este espacio, poder jugar todos los días en libertad, pero resguardado de los peligros de las calles. El lugar ha cambiado muchísimo de como lo recuerdo cuándo era niño; antes estaba lleno de mucha parafernalia que recolectaba mi padre, cosas que se encontraba en la calle o en otros lugares, pero que para él existía la posibilidad de convertirlas en algo de utilidad para nosotros en la casa.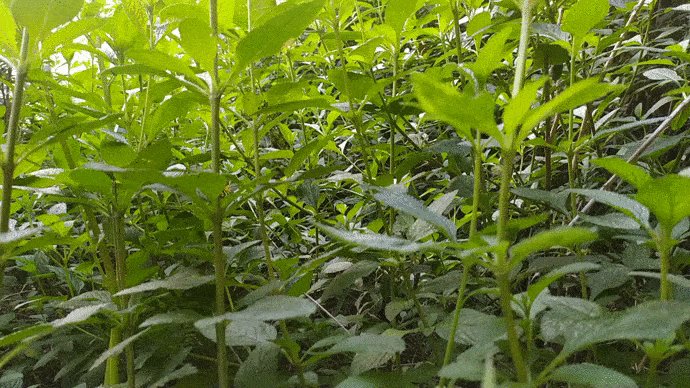 I remember how nature reigned, maintaining a constant war of survival to see which of all the innumerable different species of living beings that inhabit the place can dominate more territory and thus grow better.

Recuerdo como reinaba la naturaleza, manteniendo una constante guerra de supervivencia para ver cual de todas las innumerables distintas especies de seres vivos que habitan el lugar puede dominar mas territorio y así crecer mejor.




The place was inhabited by a great variety of biological species, both plants, animals and insects. Among the plants that I remember, I can mention that in that patio plants have grown Banana, Chives, Melissa, Aloe, Pyre, Elder, Oregano, Avocado, Onoto, Milky, even Cannabis plants I have planted (

I already made a post about them

), among many others that I do not remember, but that at some point in history they knew life in the backyard of my house. There were also animals, but those were my father who liked to raise chickens and rabbits, also Morrocoy, several dogs that passed through the house and the infinite universe of insects that exists in this place.

El lugar era habitado por una gran variedad de especies biológicas, tanto plantas, como animales he insectos. Entre las plantas que recuerdo puedo mencionar que en ese patio han crecido plantas de Plátano, Cebollín, Toronjil, Sábila, Pira, Saúco, Orégano, Aguacate, Onoto, Lechosa, hasta plantas de Cannabis he sembrado (

ya hice un post sobre ellas

), entre muchas otras que no recuerdo, pero que en algún momento de la historia conocieron la vida en el patio de mi casa. También habían animales, pero esos si eran de mí padre que le gustaba criar gallinas y conejos, tambien Morrocoy, varios perros que pasaron por la casa y el infinito universo de insectos que existe en este lugar.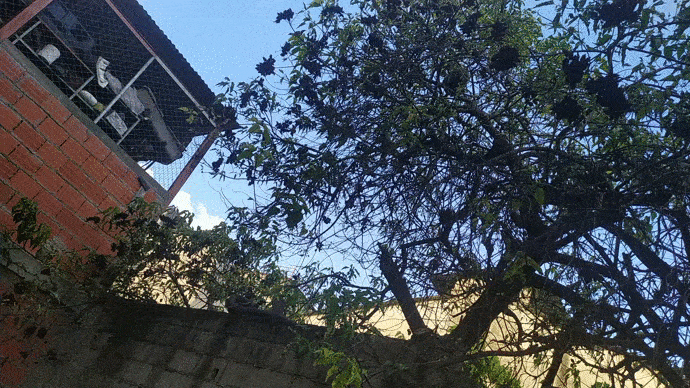 In the courtyard of the house I met love, there were two trees that were in love, one was a large avocado tree and the other was an onoto tree, they were planted very close, one gave shade to the other, I remember that as a child when I played, I created stories within the confines of my imagination and in those adventures I did feats in which I hurt some plants with consent that I was hurting them, I just wanted to play, but as a result of that damage that I did to the plants, some died but the onoto tree only decided to move to avoid being hurt; That is how the onoto tree was moved to the neighbor's territory, but it always continued to look to its old place because his love, the avocado tree, still lived there.

En el patio de la casa conocí el amor, habían dos arboles que estaban enamorados, uno era un gran árbol de aguacates y el otro era uno de onoto, estaban plantados muy cerca, uno le daba sombra al otro, recuerdo que de niño cuando jugaba, creaba historias entre los confines de mí imaginación y en esas aventuras hacía hazañas en las que lastimaba algunas plantas sin consentimiento de que la estaba dañando, solo quería jugar, pero a consecuencia de ese daño que le hacía a las plantas, algunas se murieron pero el árbol de onoto solo decidió mudarse de lugar para no ser lastimado; así fue el árbol de onoto se mudó hacía el territorio del vecino, pero siempre siguió asomándose para su antiguo lugar porque allí todavía vivía su amor, el árbol de aguacates.




The whole process of moving the onoto tree was quite long, it took several years for it to grow back to the height it had before, but at that time the avocado tree went into depression, it no longer gave avocados with the same frequency or in the same proportions, it was weakening a lot, little by little it was breaking into pieces, when finally the onoto tree is high enough to approach it, another tree was connected by a vine (I would like to have a photographic record of everything, but in that I didn't have a camera then, nor did I have a phone), but at the same time the branches continued to split and the ones that connected them were left on the ground.

Todo el proceso de mudanza del árbol de onoto fue bastante largo, llevo varios años hasta volver a crecer a la altura de antes, pero en ese tiempo el árbol de aguacates entró en depresión, ya no daba aguacates con la misma frecuencia ni en las mismas proporciones, estaba debilitándose mucho, poco a poco se partía en pedazos, cuando por fin el árbol de onoto está a la altura suficiente para acercarse a él otro árbol se conectaron mediante una enredadera (me gustaría tener un registro fotográfico de todo, pero en ese entonces no tenía una cámara, ni teléfono tenia), pero al tiempo se siguieron partiendo las ramas y las que los conectaban en el suelo quedaron.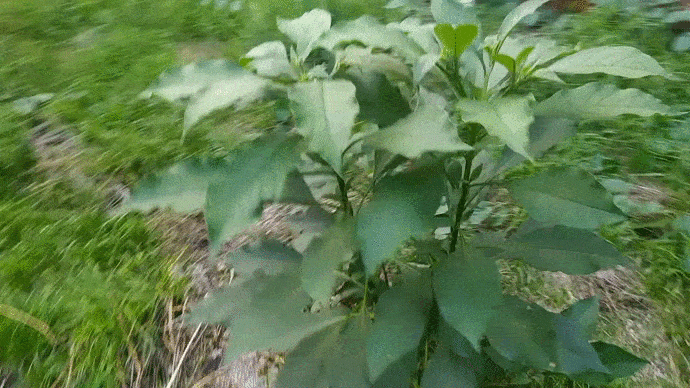 Over time I had to knock down that avocado tree, because it was prone to falling and if that happened, the repair costs would not be able to pay, so I made the decision, the onoto tree is still in the neighboring territory, but always leaning out seeing the place where his beloved avocado had been planted; now in that place grows a plant of which I still do not know if its species.

Con el tiempo tuve que derribar ese árbol de aguacates, porque estaba propenso a caerse y si eso ocurría los costos en reparaciones yo no los iba a poder pagar, por eso tome la decisión, el árbol de onoto sigue en el territorio vecino, pero siempre asomado viendo el lugar donde había estaba plantado su amado aguacate; ahora en ese lugar crece una planta de la cual todavía desconozco si especie.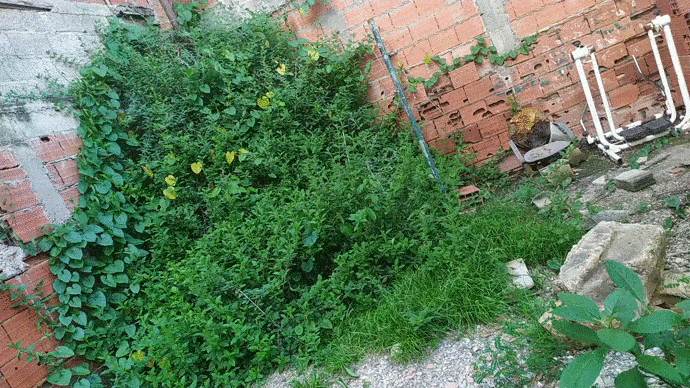 I have cleaned the patio on several occasions that is why you do not see so much paraphernalia as before, there were so many things that I made myself a house to play with my cousins, the house was big enough so that we could all play together inside it, the I did with many boards and tubes that were everywhere lying around.

El patio lo he limpiado en varias ocasiones por eso no se ve tanta parafernalia como antes, habían tantas cosas que yo me hice una casita para jugar con mis primos, la casita era lo suficientemente grande para que pudiéramos jugar todos juntos dentro de ella, la hice con muchas tablas y tubos que habían por todas partes tiradas.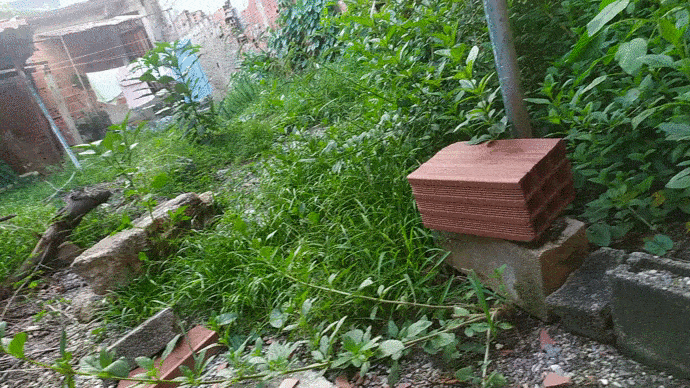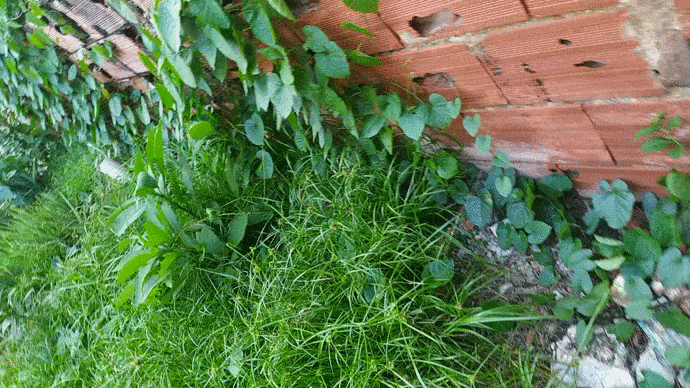 There is a plant that is also growing a lot, here in Venezuela we know it as "Enredadera" but I really do not know its real name.

Hay una planta que también está creciendo mucho, aqui en Venezuela la conocemos como "Enredadera" pero realmente desconozco su nombre real.




It is growing so much that it became entangled within the "Melissa" plant and continues to grow until it enters the neighbors' house, I have already pruned it several times.

Esta creciendo tanto que se enredó dentro de la planta de "Toronjil" y sigue creciendo hasta entrar en la casa de los vecinos, ya la he podado en varias ocasiones.




Philosophizing in the patio of my home, I understood the contrast that exists between life and death, as they are simple curtains that try to cover one another and vice versa.

Filosofando en el patio de mi hogar, entendí el contraste que existe entre la vida y la muerte, como son simples cortinas que intentan cubrirse una a la otra y viceversa.




When I entered death I discovered a universe of life that was hidden in plain sight.

Cuando me adentré en la muerte descubrí un universo de vida que estaba oculto a simple vista.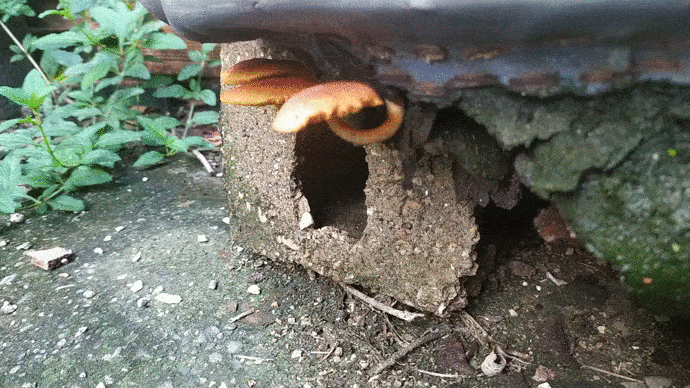 There is so much life hidden just in the backyard of my house that it makes me imagine the infinity of living beings that humanity has not yet discovered and may never discover, but it is okay, because that way the human will understand that not everything can be controlled.

Hay tanta vida oculta tan solo en el patio de mi casa que eso me hace imaginar la infinidad de seres vivos que todavía la humanidad no ha descubierto y quizás nunca la descubra, pero está bien, porque así él humano entenderá que no todo lo puede controlar.




What I have told here was just a little bit about me, how I perceive reality, how having that space in my house full of nature and biological diversity made me appreciate life with another, more spiritual and creative perspective. I hope you like it.

Esto que aquí he contado fue solo un poco de mí, de como percibo la realidad, de como por tener ese espacio en mi casa lleno de naturaleza y diversidad biológica me hizo apreciar la vida con otra perspectiva mas espiritual y creativa. Espero sea de su agrado.




MUCHISIMAS GRACIAS / MANY THANKS




All images and texts cited in this publication are my own authorship.

Todas las imágenes y textos citados en esta publicación son de mi propia autoría.

---
---