[Polessins' Grow Log] - Durban Poison and Banana Blaze Week#1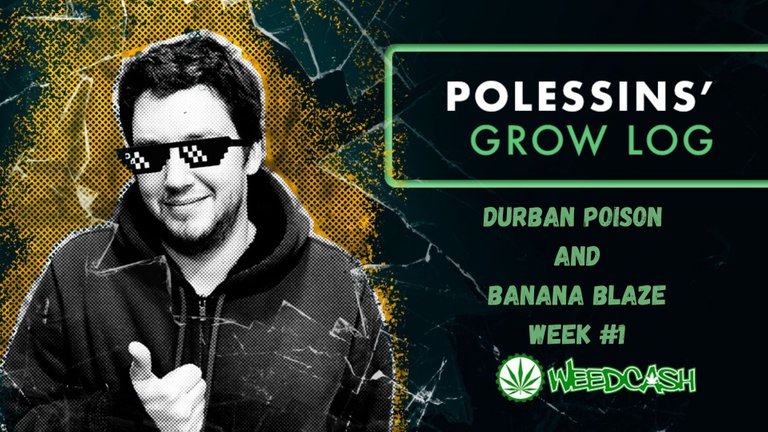 Hello Weed lovers !!
This week passed so fast, and here i am with the WEEK #1 update of my tent !
I must say it evolved much more then i expected. I Was afraid of comming back with some pots with dirty only, but luckly a lot happened this week !
Lets get through it !
If you did not see the WEEK #0 post Click Here
---
First, if you guys might have seen on the news, here in Brazil we are geting some of the lowest temperatures we ever had, a lot of places have been snowing for the first time. Where i live things were not different. I got really surprised when i woke up to this view :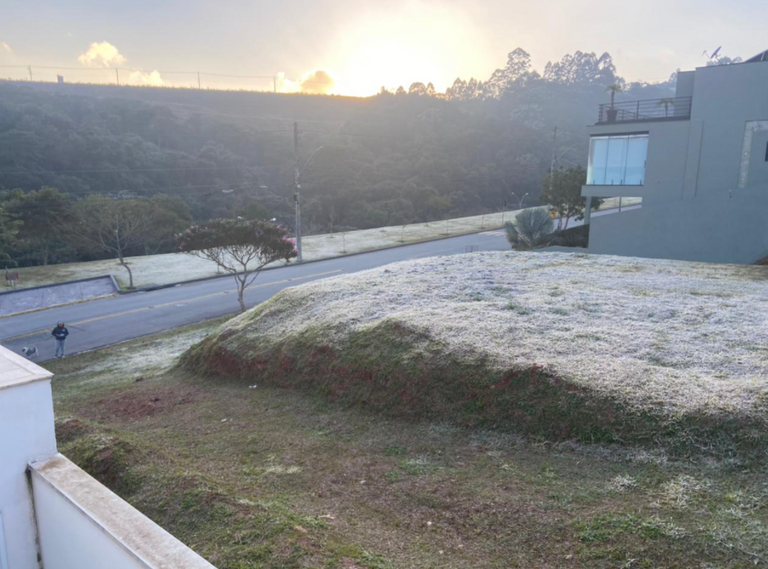 As a reflect, my grow suffered a little bit. Even tho it's placed inside a warm room, at night we've been geting temperatures around 3º celsius.
My plants are just babies, i wonder how this will affect them. well, this are the Humidity and temperatures marks i've been geting these days :

Well, the min was 17,1ºc with 49% humidity.
Max temp : 21.5ºc with 63% humidity.
Normally it is about 20,8ºc and 56% humidity, so i guess its fine !
i was surprised, i though the lower temperatures would be around 8-10ºc.
---
Ok, let's get to the girls and they evolution !
Banana Blaze - (Banana pancake)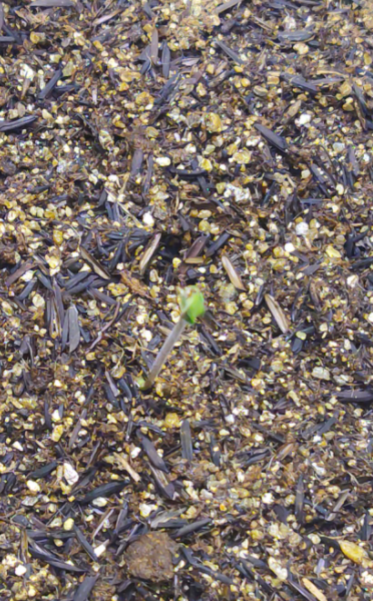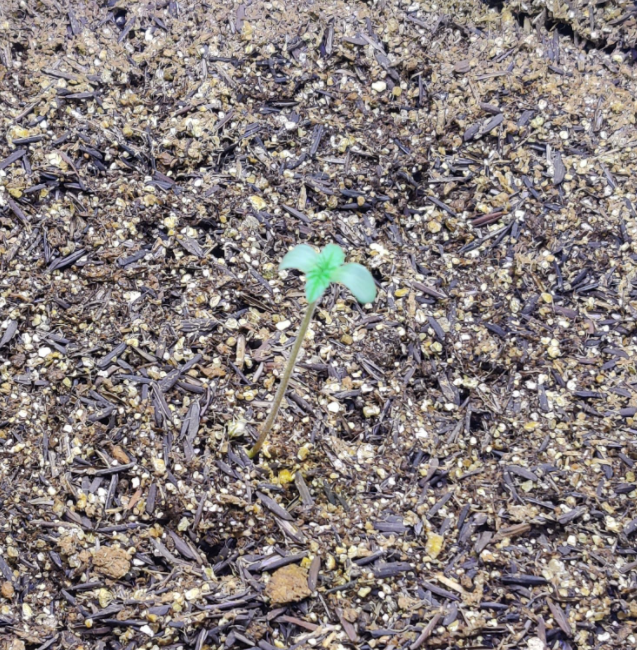 This is the Banana Blaze, it was planted last sunday. She needed 1 day more then the durban poisons to get out of the dirty. On Thursday she was already out tho. She had some trouble leaving her seed, there some skin making it impossible for her little leaves to open (left picture). Still, i sprayed a little bit of water and with a thooth pick i managed to help her get rid of it. She looks fine.
---
Durban Poison 1 (Funnel cake)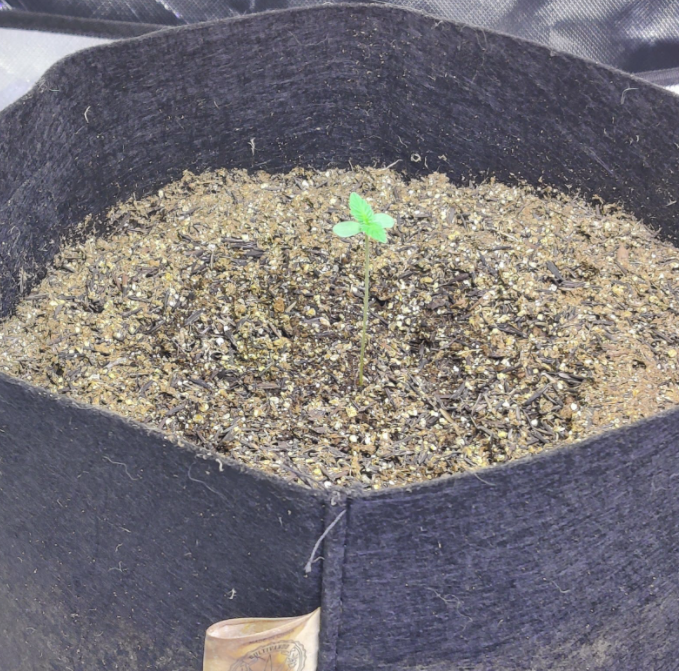 This one was the first one to sprout, and it seems to be the healthier one. Just like the other ones, it did streched a little bit. Im running a solution right now that i will show down below. So far i had no problems with it at all. I was just a little bit worried about its streeching. My gf decided to name it Funnel cake since its her favorite one... cake and seedling. lol
I will fill the pot a little bit more in order to make her a better support. I am giving her about 200ml of water each day. With a 5.9pH so far. Lets pray for Jah it becomes one of my favorite strains =D
---
Durban Poison 2 (Space Cake)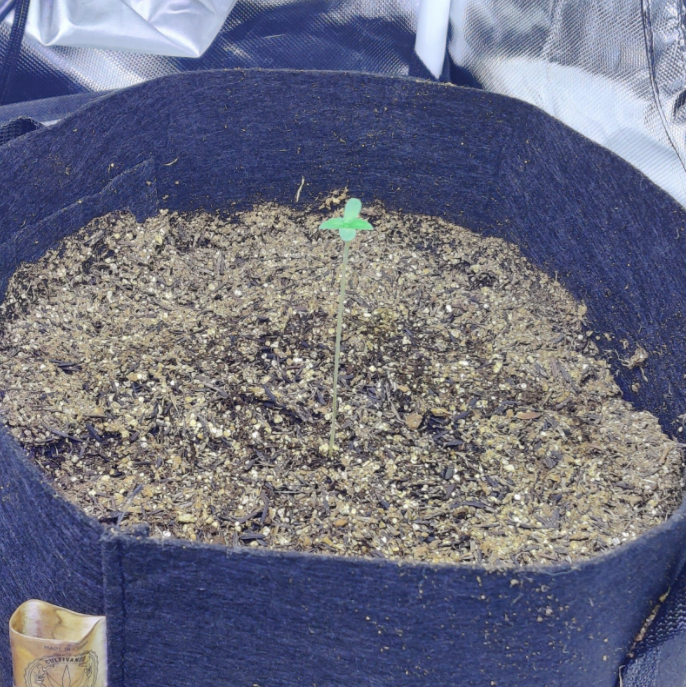 This one was called space cake due its incredible high. This was the second seed to sprout, about 4 hours later then Funnel cake ! She is placed on the right botton of my grow tent, and i think its not geting enough light. Since i have the 3 pots on my grow, i tried to place then like a triangle, but the best place for any of them to be is empty, right in the midlle of the tent. It streetched about 5cm above the soil. This one kinda really worried me. Ill keep watching them this next week to check if my adjustments are working ...
---
Fixes and Improvements
Soil filling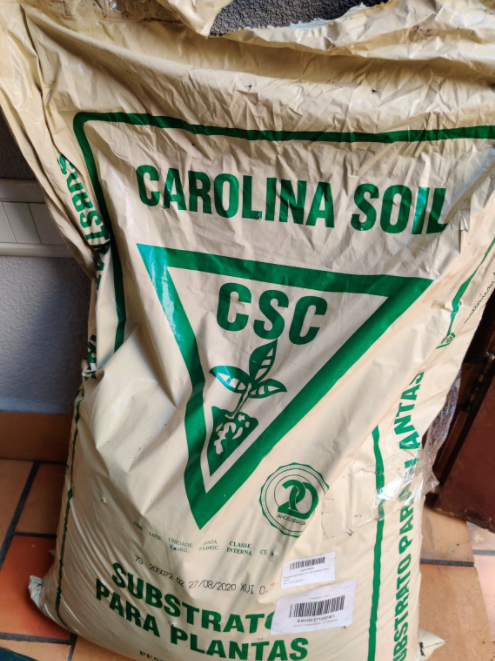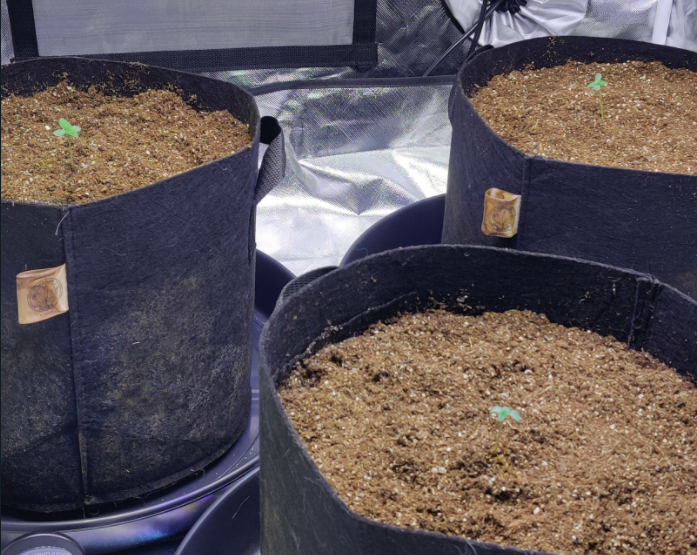 I had to buy a new pack of Carolina Soil. another 45L pack. I needed to fill the pots, since the seedling streetched a little bit to much. Well i did it and know im left still with 3/4 of the pack. I will use it eventually if they streetch more.
I think it's almost time to prepare their first meal. I am only giving water so far. This soil has a little bit of nutrients and its going well by now. but i don't want to miss the schedule and kinda make it slower then it should. Remo nutrients ask to start feeding them after week1. I will consider day 1 friday, which was the day the leaves were already up and opened. So... This friday ill give them their first happy meal. I Hope they enjoy it.
---
Light Adjustment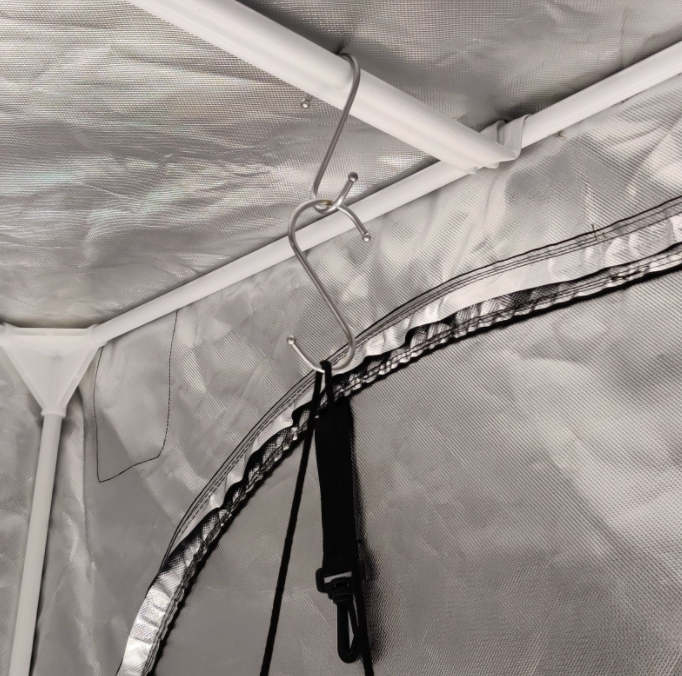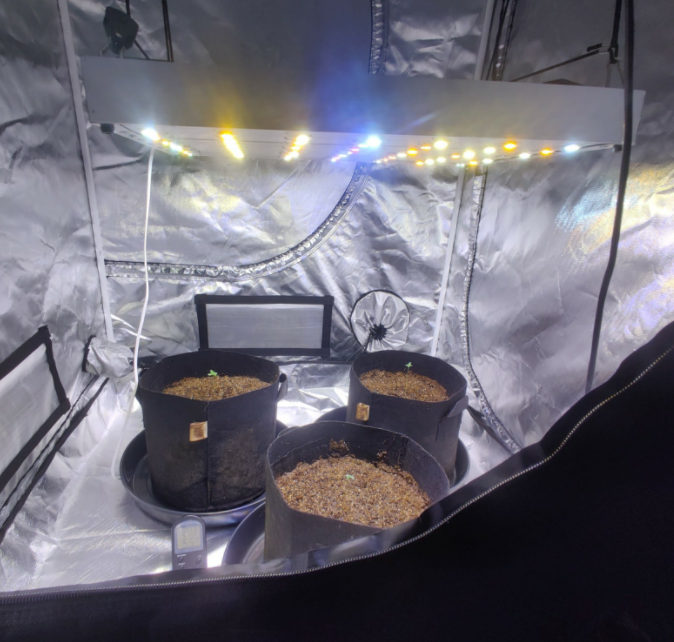 In order to get the light a little bit closer to the plants, i used this steel hooks. It does not look safe and i really don't recommend this sollution haha. But so far its working good. it did the job.
---
Bonus picture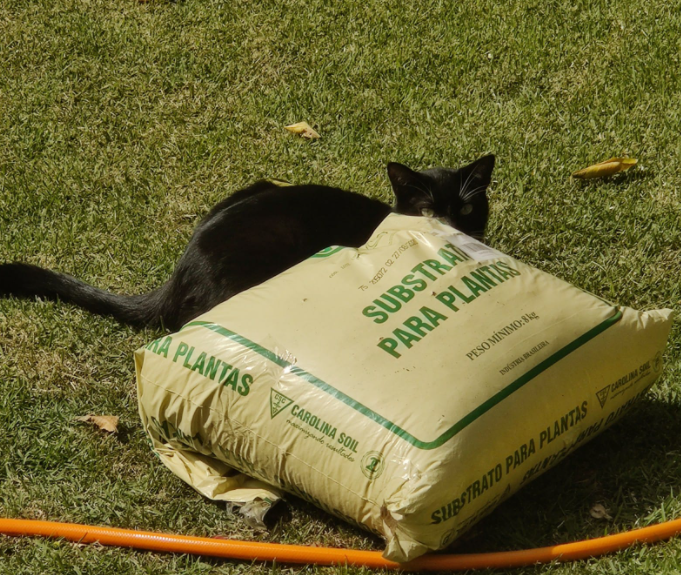 I turned my back for like 10 minutes, and when i got back i saw this little guy hidden behind the pack of soil. I don't even know this cat. He is awesome =D
---
Thanks everyone for reading and if you have any suggestion i would love to hear !
Cheers, peace !
---
Posted via weedcash.network
---
---