AUTO ORANGE PUNCH - DUTCH PASSION

Hello Guys, hope you are all doing great !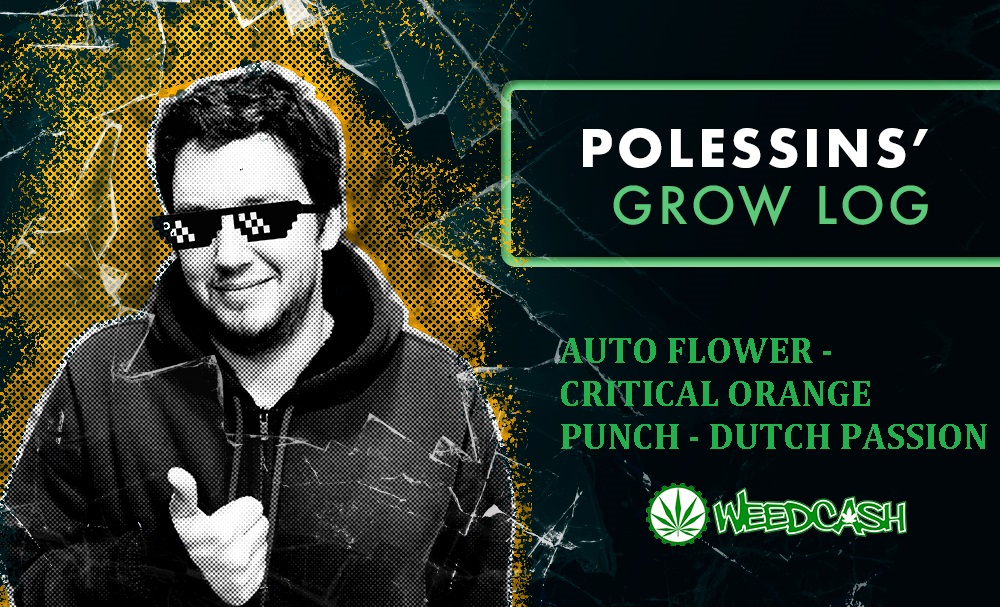 Today i trimmed one of my plants and its time to start the curing process !
this grow started on february 12 and ended nearly 120 days after.
i must say it was not one of my best results, i miss managed my nut consumption and ended up stop feeding her on mid flowering, so i could save the nuts for my last 2 bananas, which i really enjoy !
Grow status :
Strain : AUTO ORANGE PUNCH CRITICAL FROM DUTCH PASSION
Pot : 5 Gallon Pot (smart pot)
Nutrients : Remo Nutrients super charger kit (7x1)
Temperature : from 22c to 31c
Humidity : Vegetative state (50-70%) Flowering stage (50-60%)
Tent : 1,20 x 1,20 x 1,80
Light : 490W full spec.
Light cycle : 20hours/4hours
Nutrients chart (semana means week):
i used 70% of the recomended dose. seting a PH to 5.8 - 6.2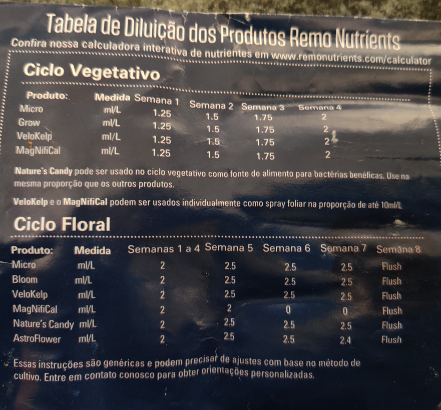 ---
GERMINATION :
I like to drown the seed in a cup of water for 24-36 hours before planting, after they start sinking, i place them directly in to the pot.
I dont like transplanting auto's since you have so little time and almost no control about when it decides do flower lol.
i also put my vases into the bathroom. I can get humidity around 80-90%, which is nice for it to start ! i just pre water the pot one day before, with 10% of the nutrients dosage for the 1 veg weak. its not enough to harm the plant, and it really helps in this stage in my opinion. after that, i put a paper cup over the seed spot to help mantain the high umidity.
After i can see the first leaves coming out, i transfer it to my grow room !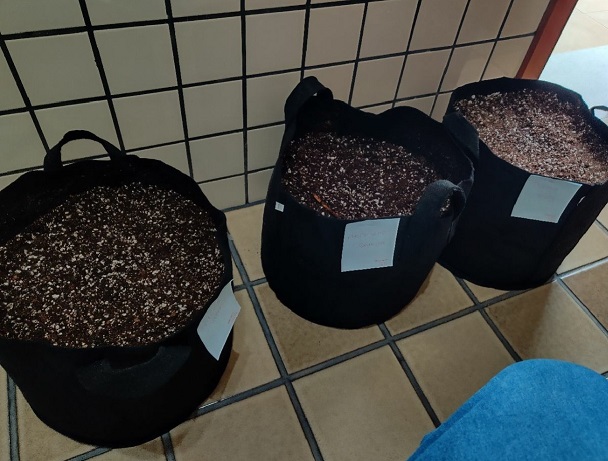 ---
Vegetative Stage :
On vegetative i went for simple LST. After 3 weeks i decided to top it ! tryed to get it spread as i could.
It went pretty Healthy all the vegetative cycle, i had some problems with butterflys, that ended mining up some leaves, but i could get rid of it on time. After one month, they started showing flowering signs. Time to Flush and change the feeding schedule to flower cycle !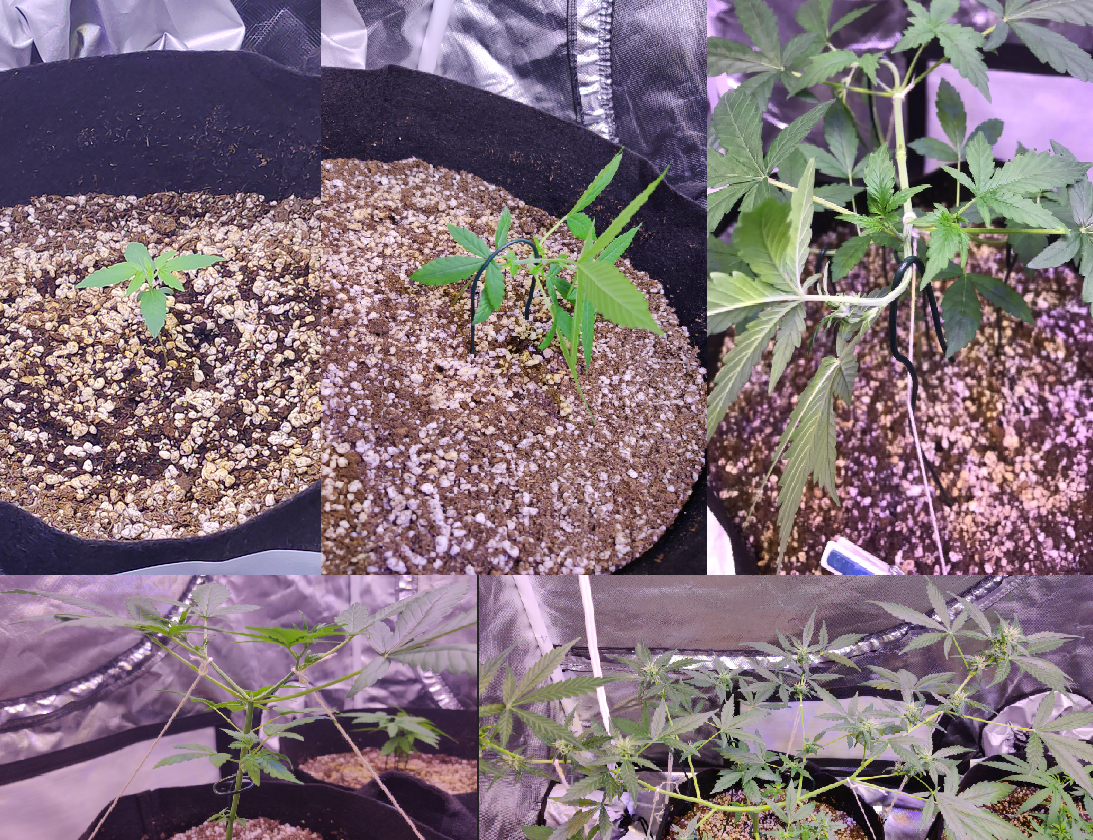 ---
FLOWERING STAGE :
Here the things start complicating. I Realized i wouldnt have enough nuts for the whole cycle, so i ended up cuting her doses in half and eventually stop feeding it about 1 month to harvest. Her sisters were clearly sky rocketing comparing to her. And im sorry for her =[.
a huge mistake i did also was trying to set a trellys net. it ended up falling on the plants and damaging them a lot. one of my toped plants lost pretty much 50% of her production, half of the plant was destroyed =[
Family picture :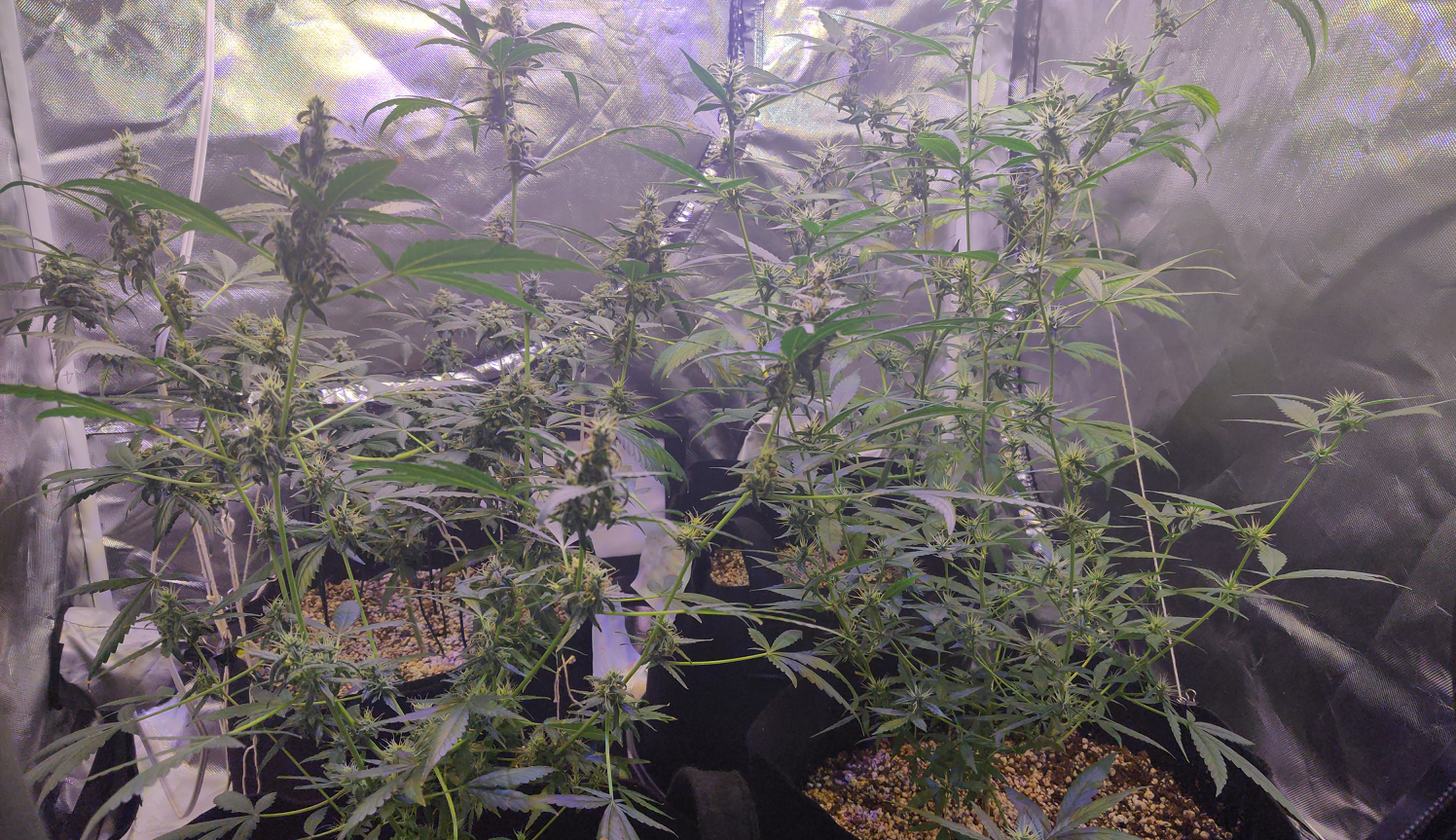 way to go ! but started looking beautiful.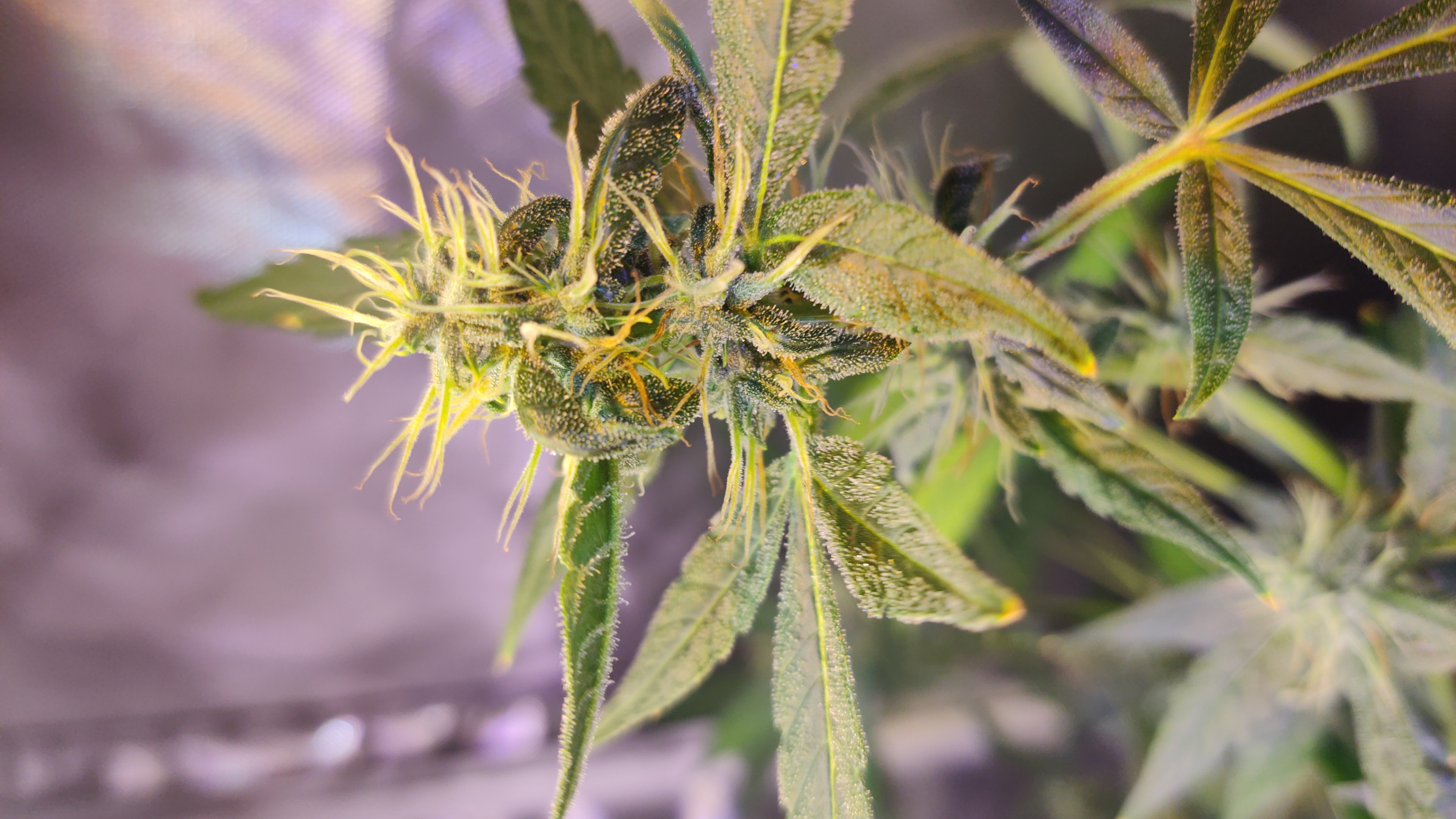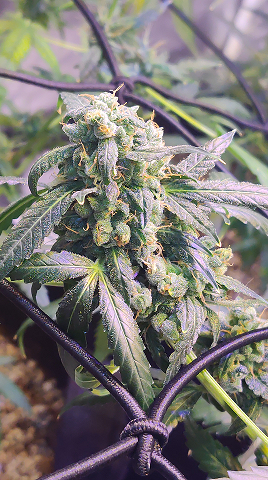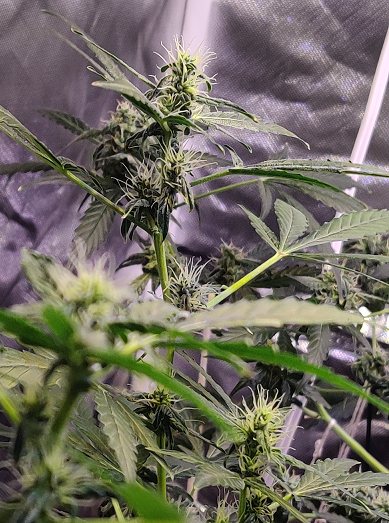 ---
HARVEST TIME :
Well.. thats the best time of the cycle =D
once 5-10% of the trichomes start geting that brownish ambar colour, its time to flush. i know a lot of people dont do it, and sometimes i really wan to skip it to... but its not time to risk all your investment lol. so i throw about 30 liters of water with the PH set to around 6.0, when its dry, about 4-6 days later. its time to chopp and let it dry a lil bit more !
i just hang it for 7-20 days on my closet, full dark. i open the door once or twice a day to let the air flow and change.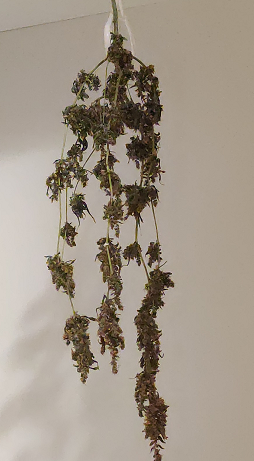 ---
CURE :
After its dry, ill finish trimming ! i love this part. just light a spliff, put some music and go on !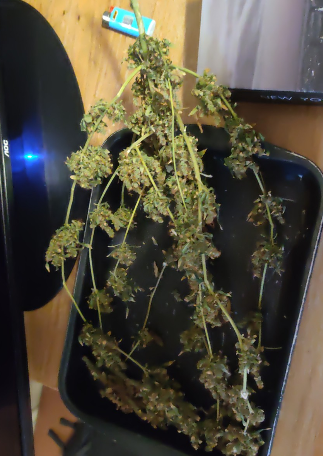 After trimmed, its time to cure =). they will sit in the jar for about a month now, ill open it 2 or 3 times a day to refresh the air.

Well. thats it for today ! I Hope you guys enjoy !
BONUS PICTURE : CAT TRYING TO FIX THE MALE CANNABIS. ENDED UP KILLING IT, ITS FINE.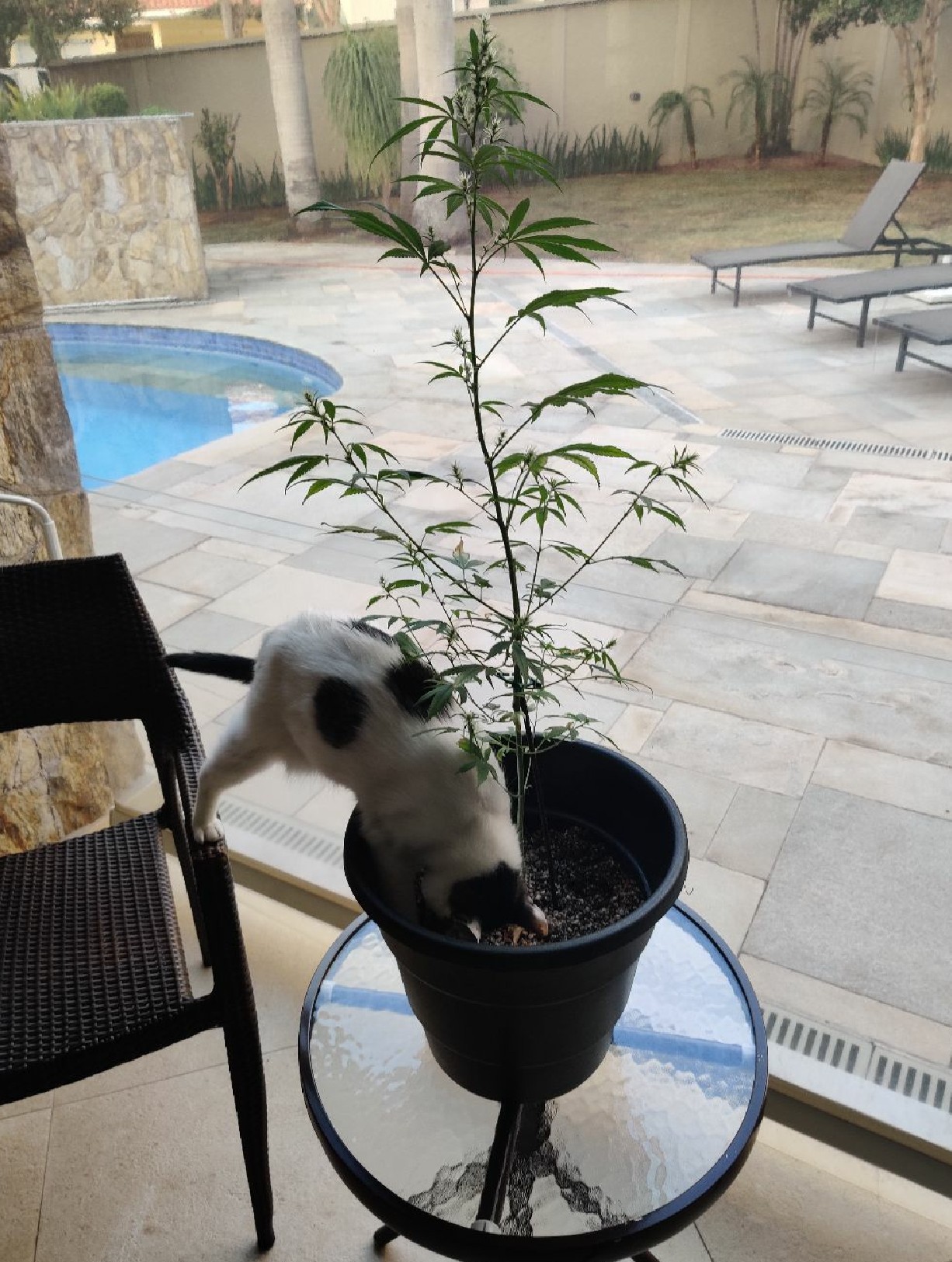 ---
Posted via weedcash.network
---
---