Never Give Up, Never Surrender!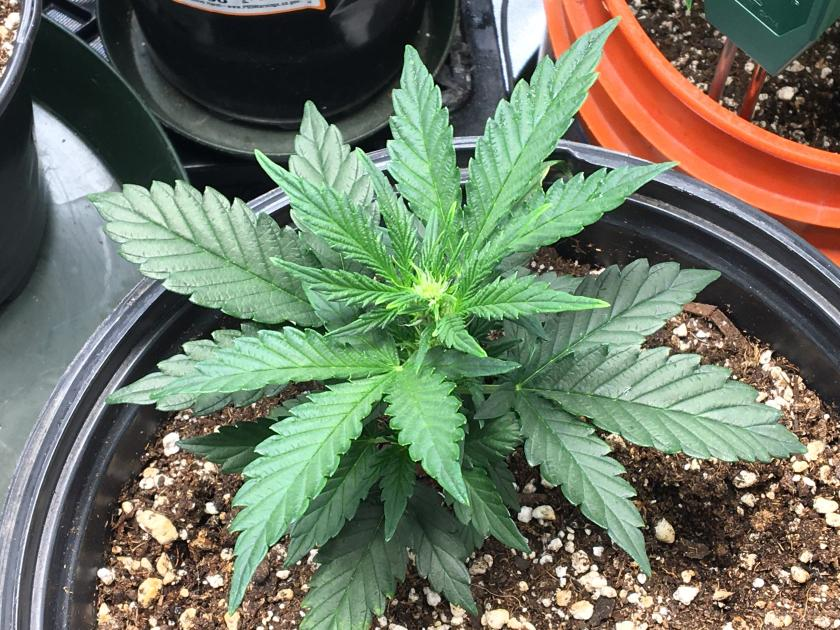 White Grape F2 Auto
What's up Weed Nerds! @jonyoudyer here. So I was looking at my tent this morning, and I can not tell you how much of a relief it is when your plants are going to shit, but then you find a solution that corrected the problem. Now don't get me wrong, I am not on the gravy train. I have so much I need to learn, and there will be many more problems thrown my way. But this is part of the process. What is also cool, is I get to share with you all my experiences, and maybe you can learn a little as well. Having a community that is open, and kind. VS people who think they know it all, and are dicks. Trust me, there is a lot of that in the grow world.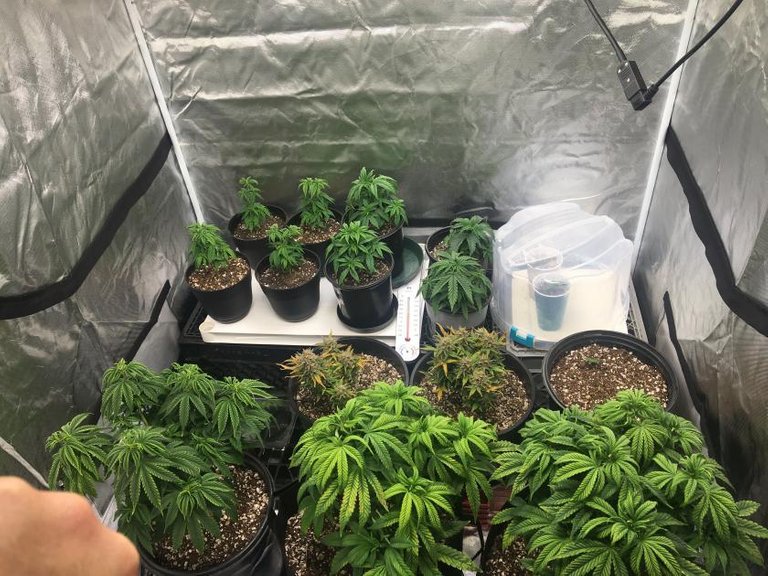 This is when things started to fuck up, due to low RH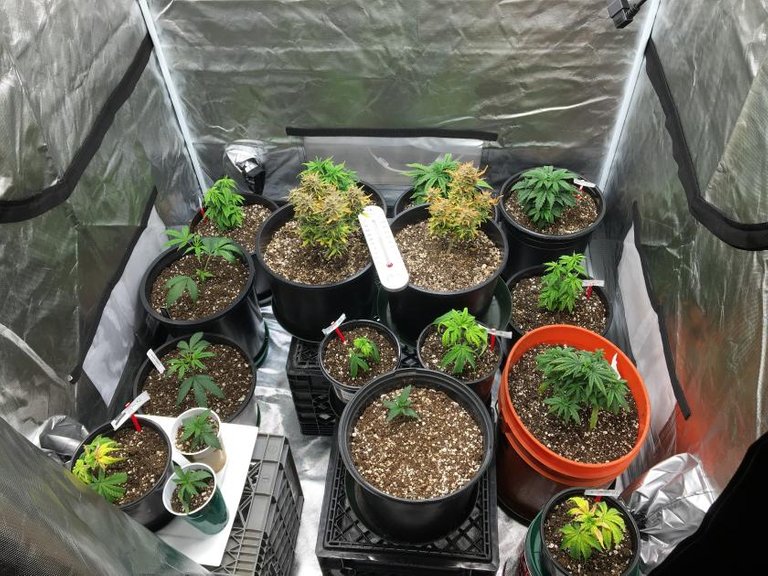 I decide to get rid of 2 of the big ones, but after I took cuttings. At this time I was assuming my problem was PH from one of my inputs. Low humidity did not even cross my mind. I then decided to transplant into new soil, and give them water only.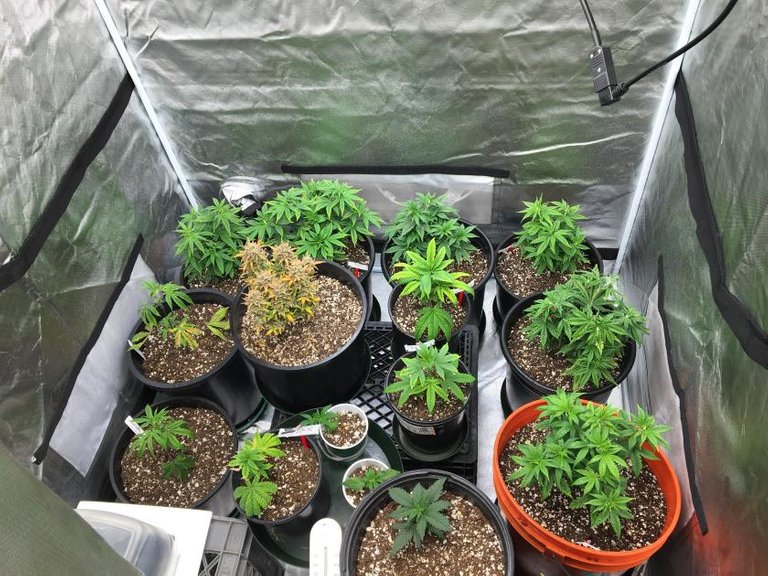 At this time I was getting so frustrated. Usually a transplant will get things back on track, and I am no longer using the input I thought was causing the problem. Even on the new clones that have only gotten water are doing the same thing! ARGH!!!
Ok so at this point I am so discouraged, and my trouble shooting is not working for me. What shall I do? I ask the community! I told @brotherinfarms what I have been doing, and it is not working out for me. Then someone asked me, "Whatis my humidity in the tent?".
"Matter of fact the RH% has been in the low 30's for a good while now."
"Oh yeah, that's probably the cause", replied a veteran grower.
That night I purchased a spray bottle, and decided to run a 20/4 light cycle instead of 24/0. Just so the humidity would rise on its own........
Such a huge improvement in a matter of days!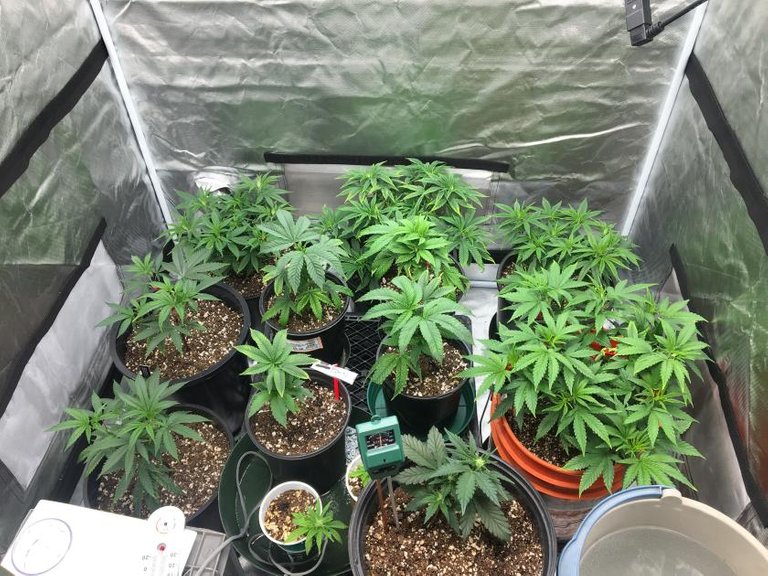 And then even better today!
The moral of this story is to have patience, and do not be afraid to ask questions. Sometimes though, finding out which question to ask is even harder then finding the answer. Giving up is not an option for me, and I hope it is not for you. Growing cannabis is fun, but it is not a walk in the park. Some people are better then others. Some people this comes naturally. Some people it takes a few try's. Not one grow is alike. As long as your willing, and able, you can grow too! If you fail, just keep trying to you succeed. Need seeds? Stay tuned, I have something exciting planned for Weedcash!!!




---
Posted via weedcash.network
---
---