The Way I Hang my Canadian Flag Until the Rights Violating Lockdowns Are Over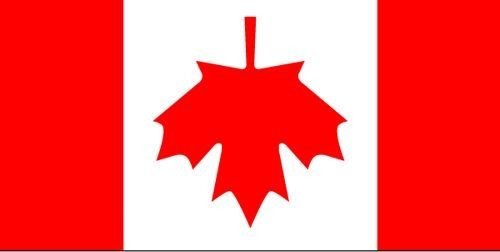 Welcome to this group everyone, happy to see more Canadians joining forces on Hive, but I will respectfully leave this upside-down flag here as a Tribute to my anti-nationalist approach to the pandemic. I am not impressed with our government and the way the lockdowns reminded me of the Gulags and communist dictatorships like China. It has not felt like I have lived in a free country since early 2020.
As I was finishing up this quick intro post, I remember being asked to tag Canadians I know on Hive and I would really recommend following the following blogs if you're into a diverse Canadian culture, like we all seem to have.
@drutter - Organic Cannabis and Silver Enthusiast, as well as civilly disobedient
@medikatie - Cannabis Activist from Vancouver (the 410 community? even more ancient than the 420 community, from the very grassroots of cannabis activism in Canada)
@rawbe - New Canadian on hive who seems to have some insightful opinions on Hive current events
@darkflame - aka @hivecoffee - join the Discord for casual Hive Coffee chats
@offgridlife, @thelogicaldude, @shadowspub are some other honorable mentions that come to mind. I probably follow more Canadians but they will just need to call me a jerk in the comments if I left them out. 1, in particular, went ballistic on me over not supporting the lockdowns and masks, so as you can see he will not be interacting with me again from the tone of this post.

---
---