The Steem News @ 20 November 2019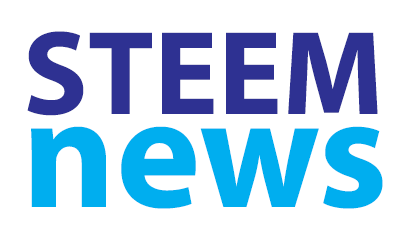 Splinterlands announces partnership with WAX/OPSkins.
Steem2020 Contest Winners revealed, Steem Canna Fest 2 date confirmed, and Road of Rich adds Cosmic Online.
And there is news and discussion about Powerup Statistics, SBD Potato Day, NextColony, Poll Proposals, Typeearn, and Steemhouse Publishing...
---
---
1. Splinterlands Announces Partnership with WAX/OPSkins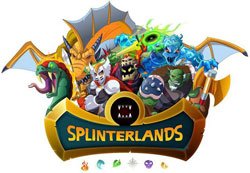 @steemmonsters has announced a partnership with the WAX/OPSkins Digital Asset Platform.
WAX is a cutting-edge blockchain platform and cryptocurrency token which is highly focused on the field of digital assets and Non-Fungible Tokens (NFTs).
The WAX blockchain was created by the same people behind the OPSkins platform, which is one of the top sites in the world for buying and selling digital assets.
OPSkins has 3000+ daily active users and over 1M registered users...
---
---
2. Steem2020 Contest Winners
The winners have been announced in the Steem2020 contest that was sponsored by @theycallmedan, @starkerz, @yabapmatt and @good-karma with a prize pool of over 1500 STEEM.
First prize went to @intrepidsurfer, second to @rollie1212 and third to @knowhow92...
---
---
3. Steem Canna Fest 2 - 20 June 2020
@canna-curate has posted details about Steem Canna Fest 2 that will be taking place in Portland, Oregon next June...
Cannabis farming game @hashkings has announced The Twenty One Thousand Club...
---
---
4. Road of Rich adds Cosmic Online
@roadofrich has begun building out its gaming universe with the announcement that it is planning a remake of the SF simulation MMORPG game Cosmic Online...
---
---
5. Powerup Statistics
@exyle has posted the latest of his regular compilations of the stats for powerups and powerdowns.
Over the past couple of weeks the amount of Steempower and SBD has remained the same, and liquid STEEM has increased by 1.3 million...
@exyle has also posted an interesting examination of the economic incentives to hold Steem Power...
---
---
6. SBD Potato Day keeps growing
Top 20 witness @thecryptodrive has published an update on the positive progress of his SBD Potato Day project to help restore the Steem Dollar Peg...
---
---
7. NextColony Base changes
@nextcolony has released an update which enhances the utility of the Base...
---
---
8. A Standard for Poll Proposals
@inertia has put forward a suggestion that a community standard should be adopted for 'Poll Proposals' submitted to the SPS...
This follows on from @thecryptodrive's current proposal advocating the reduction of the powerdown period from 13 to 4 weeks...
---
---
9. Typeearn has more Fastest Fingers
Typing skills app Typeearn has posted about some upcoming updates and another Fastest Finger contest...
---
---
10. Steemhouse Publishing Directors Meeting
@steemhousepub has published a report of its recent Directors meeting that included discussion of their upcoming release of a second novel...
---
---
(change on previous day in brackets // n/c = no change)
Follow @penguinpablo, @steem-data & @eforucom for more statistics.
---
---
Visit the Steem Meetups & Events Calendar for a full list of meetups coming up...
---
---
This is #230 (20 Nov '19) of this daily news service.
---
---
[ graphics by @pennsif & Splinterlands ]
---
---