New milestone, 12000 HP! All organic
On the road to 25000 HP
On my road to 25k HP by July 1st of 2021, I hit another milestone. As of today I am the proud owner of 12000 Hive Power. For whales and orca's that may not seem a big deal. But it is to me. Especially because I earned it all organically. I haven't bought a single Hive! I used some Bitcoin or other Cryptofaucets to power up my Steem and Hive, but that's it. No fiat investment. And I am proud of that.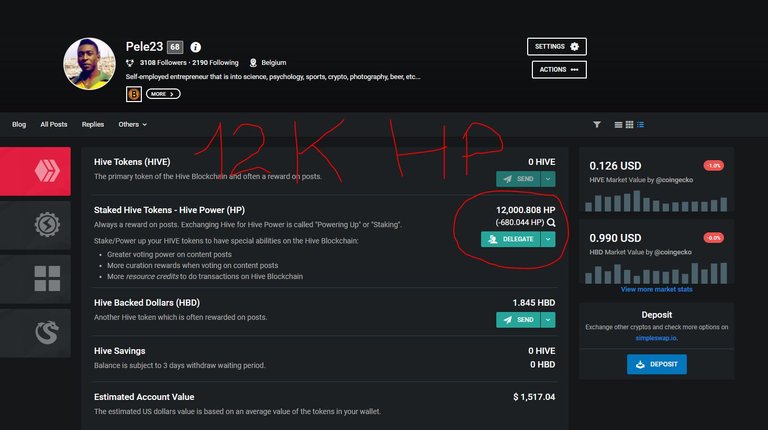 Of course that is not all, I am still the owner of some Steem, and am a SPORTS millionaire, and I also have some LEO, WEED, LASSECASH, CTP, PAL and others. If I would all count it together, I would probably come near 5000,00 USD at current prices. Which I kind of see as a victory. 5000,00 USD just for blogging. I really like that. Of course I hope that this value will rise significantly in the future. But sometimes you have to treasure what you have already got!
Have a great weekend!
Sincerely,
Pele23
---
---