#MyHiveGoals 2022 where are my spts?! | #MyHiveGoals 2022 ¿dónde están mis spt? #5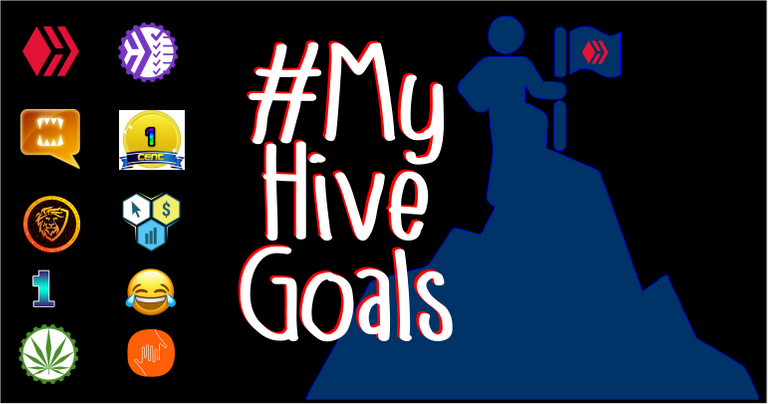 Good, another week is over! and again I bring a summary of my achievements in the hive ecosystem, this week with a small problem and my lack of knowledge to solve it, this week I removed the delegation of my spt tokens, not knowing that they would disappear from my tokens until they arrived at my stake. and that made it very difficult for me to track the amount for this post, to the point of not knowing exactly how many tokens I have, LOL. so this week I will put aside the spt number until my return arrives.
But less presentation of problems and more presentation of accumulation! not?
My goals are these: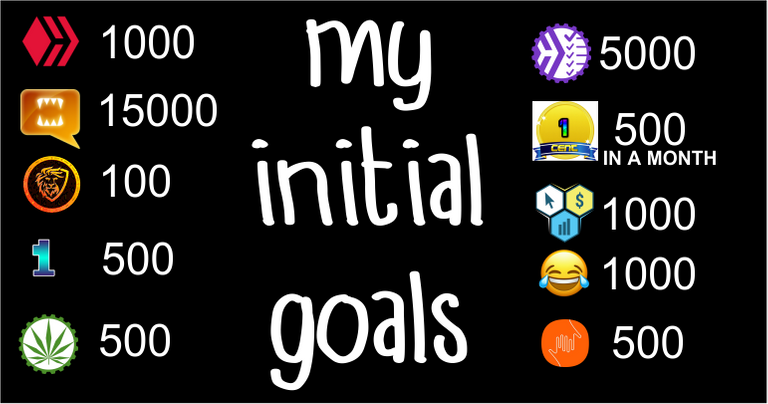 SPT We will see next week what happened?, but spoiler last week's post was voted by steemmoster and with it brings a good accumulation of tokens to my stake
LEO Week with more than 3 leos to my wallet that for me is great, many times I accumulate less than that number, thanks to all those who help me reach my goals, the truth is that the numbers in my wallet began to add up a lot since I started to make these posts and that makes me very happy, since numbers that I thought would take 6 months or 1 year, are being achieved in just over 1 month.
WEED What I expected!, 8 tokens arrived I don't know where, since I arrived a week without making content. Just these days I returned to make a very nice post for this community!
LIST 216 tokens add up! almost to achieve the goal
CTP We add 23 tokens, this week I made a division of tokens to be able to activate the !CTP command. and thank more people with this command, very happy, surely all the tokens will return to me when I reach 1000
LOLZ It is still my star project, we added 51 lol, we are among the first 10 token holders, also this week I delegated a little of my hp to be able to get even more tokens!
CENT There is 1 week left and we are not going to reach the goal unless I buy the tokens, we add 61 tokens which is a large number but there are still a little more than 200 left, I still want to achieve the goal, so if I do not manage to accumulate the missing ones I will buy them ! Let's see how much I have to buy and how much it accumulates by itself
ONE UP I think I did not know my power to obtain these tokens, since I will achieve the number placed in 3 weeks! I am analyzing what number I should place so that it becomes a real challenge to achieve!
WAIV My waiv collection is apparently between 10 and 12 per week that will make this goal really difficult. And that makes it very interesting!

And with HIVE what happened?
in hive we went from 850 to almost 858 adding 7.5 hp we continue to grow, I delegated 150 hive to the hashkings curation account, @hk-curation that we will see its fruits this weeks. and from there I will think what to do with my BUDS.
and 300 hp to lolzbot, to have a bigger accumulation of this project

This has been a week of fail, but not for that a bad week, thank you all for reading me.


Buenas otra semana se a cumplido! y otra vez traigo un resumen de mis logros en el ecosistema hive, esta semana con un pequeño inconveniente y mi falta de conocimiento para solucionarlo, esta semana quite la delegación de mis token spt, sin saber que iban a desaparecer de mis tokens hasta que llegaran a mi stake. y eso me complico mucho para rastrear la cantidad para este post, al punto de no saber con exactitud cuántos tokens tengo, LOL. por lo que esta semana dejare de lado el numero de spt hasta que me llegue mi devolución.
Pero menos presentación de problemas y mas presentación de acumulación! no?
Mis goal son estos: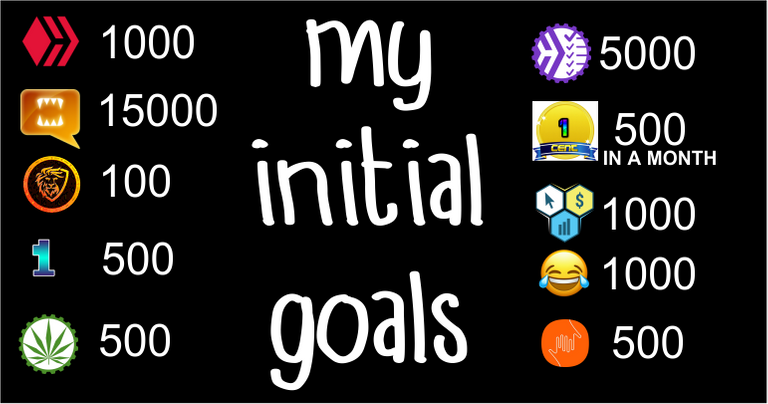 SPT veremos la semana que viene que paso?, pero spoiler el post de la semana pasada fue votado por steemmoster y con ella trae una buena acumulación de tokens a mi stake
LEO semana con mas de 3 leos a mi billetera eso para mi es genial, muchas veces acumulo menos de ese numero, gracias a todos los que ayudan a que llegue a mis objetivos, la verdad los números en mi cartera empezaron a sumarse mucho desde que empece a realizar estos post y eso me pone muy contento, ya que números que pensaba que iba a demorar 6 meses o 1 año, se están logrando en poco mas de 1 mes.
WEED lo que suponía, llegaron 8 tokens no se de donde, ya que llego una semana sin hacer contenido. Recién en estos días volví a hacer un post muy lindo para esta comunidad!
LIST 216 tokens se suman! ya casi por lograr el objetivo
CTP sumamos 23 tokens, esta semana hice una division de tokens para poder activar el comando !CTP. y agradecer a mas gente con este comando, muy contento, seguro volverán a mi poder todos los tokens cuando llegue a 1000
LOLZ sigue siendo mi proyecto estrella, sumamos 51 lol, estamos entre los 10 primeros poseedores del token, también esta semana delegue un poco de mi hp para poder conseguir aun mas tokens!
CENT queda 1 semana y no vamos a llegar al objetivo almenos que compre los tokens, sumamos 61 tokens que es un gran numero pero aun faltan un poco mas de 200, igual quiero lograr el objetivo, por lo que si no logro acumular los faltantes los comprare! veamos cuanto tengo que comprar y cuanto se acumula por si solos
ONE UP creo que no sabia mi poder de obtención de este tokens, ya que el numero colocado lo voy a lograr en 3 semanas!!! estoy analizando que numero debería colocar para que se convierta en un real desafió a lograr!
WAIV mi recolección de waiv aparentemente es entre 10 y 12 por semana eso hará que este objetivo sea realmente complicado. Y eso lo pone muy interesante!

Y con HIVE que paso?
en hive pasamos de 850 a casi 858 sumando 7.5 hp seguimos en crecimiento, delegue 150 hive a la cuenta de curaduria de hashkings, @hk-curation que veremos sus frutos esta semanas. y de alli pensare que hacer con mis BUDS.
y 300 hp a lolzbot, para tener una acumulación mayor de este proyecto

Esta a sido una semana de fail, pero no por eso una semana mala, gracias a todos por leerme.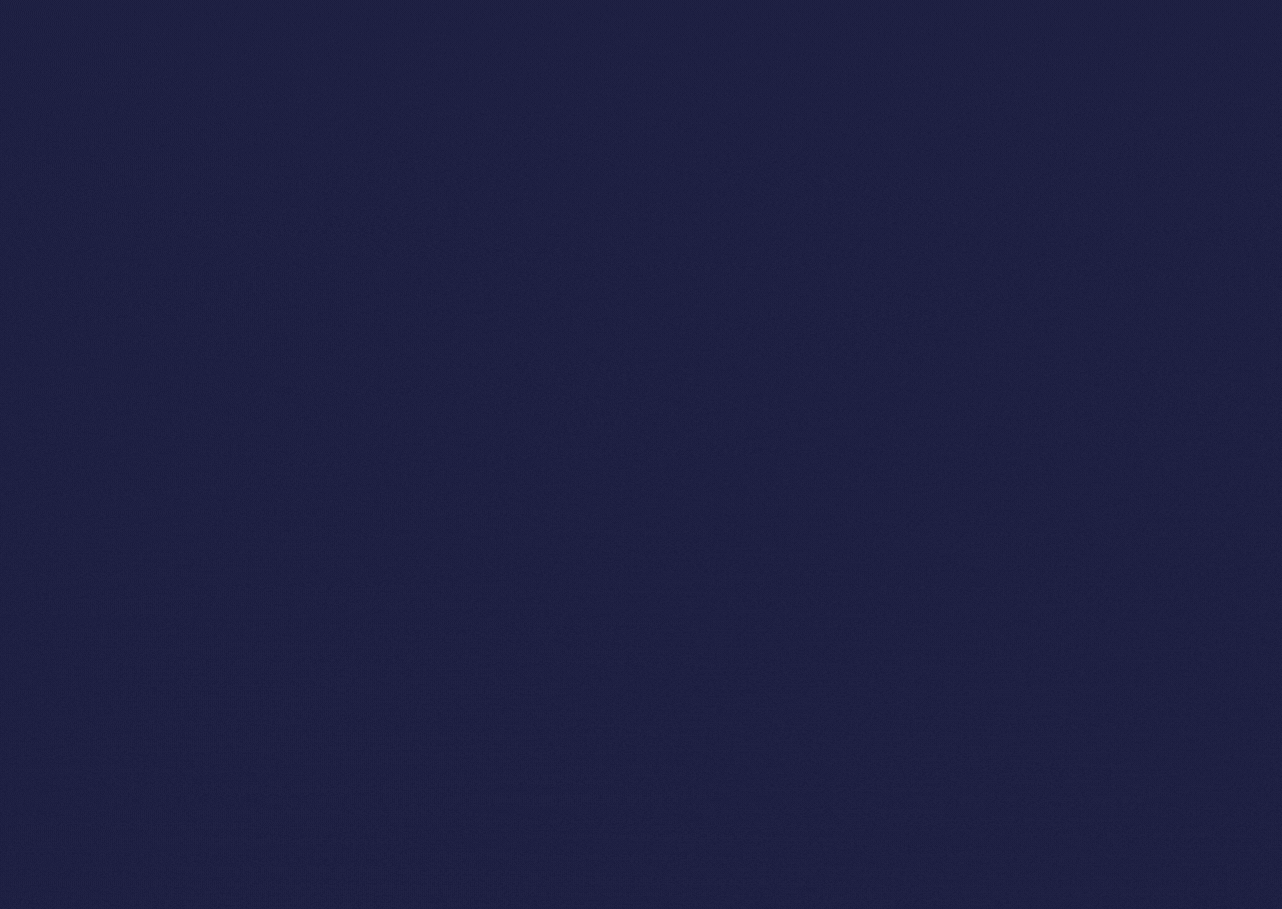 ---
---