#MyHiveGoals 2022 where are my spts?! | #MyHiveGoals 2022 ¿dónde están mis spt? #6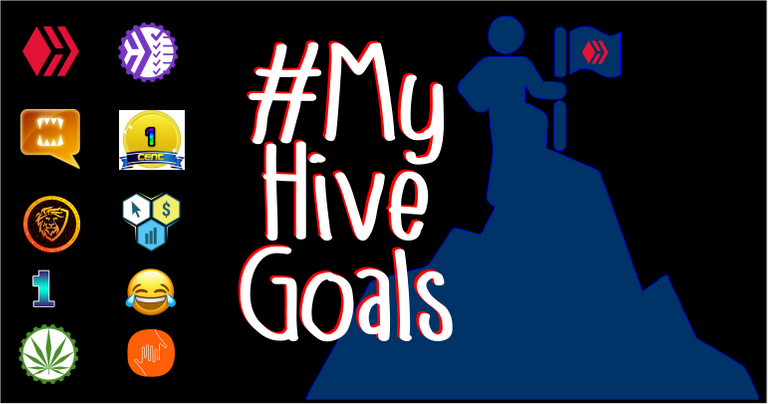 Good, today I managed to reach 500 one up, but I'm not surprised, I'm happy, yes, but I know that when I set that goal and saw that it was not going to be difficult to reach it, the emotion was not with me, but I solved it! I set a high goal and that when the emotion arrives it will be different, I set myself a true achievement and I only had to add a zero! That's why I think the previous achievement was only to be able to do calculations and now something interesting is coming!
On the other hand, I have been collecting pgm tokens without being added to this publication, and I am pleased to have reached 2,500 tokens, that enabled me to obtain fractions of BTC.
I don't have much more to report here so we better see how things go
My goals are these: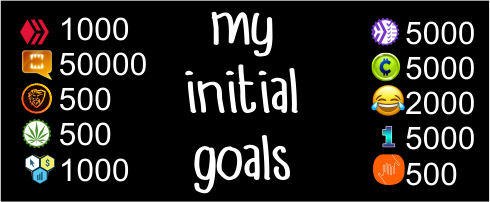 SPT quiet week, 276 new tokens arrived in my wallet!

LEO a lot of my content is not 100% focused on finance, and to keep adding these tokens is very difficult, I reached 100 last week but those 500 I see are a long way off, this week I added almost 2 tokens and it's a small step towards that goal
WEED I'm not making content almost and even so 5 tokens entered, I make content about nfts and I'm analyzing if this token will remain in my wish list or I'm just going to collect it without reports, since obtaining it is getting very slow

LIST 174 tokens entered this week if the numbers hold we are almost entering the home stretch!

CTP I don't know what happened here, lower the rewards a lot, let's see if this fits or this will be the new number to obtain this token, at least 9 entered

LOLZ we hit 1000 and got 80 new tokens! I already raised the threshold of my goal and plan to reach it in 10 weeks!

CENT I love cent although it could not accommodate price changes, I think it is a token that can be in the value of 1 cent, I trusted its creator a lot, and how not to trust if it is a robot!, 34 cent entered this week

ONE UPWhat was expected arrived, I reached 500 tokens, but now is where a real challenge begins, it took me 4 weeks to reach 500 tokens and reaching 5000 should take me 40 weeks! let's see how this goal evolves

WAIV weak week a little more than 2 tokens arrived. We will see how it continues to draw conclusions

And with HIVE what happened?
in hive I did a power up and with that we went from 867 to almost 889 adding up we added 22 hp we continue to grow constantly, my new video content arrived! I have clear ideas of where to go now we will see if it positively impacts my HP

As you can see, a nice week, even if the market is falling apart, one must continue with accumulation goals! and that in the long term will lead to great results!


Buenas, hoy logre llegar a 500 one up, pero no estoy sorprendido, estoy contento, si, pero se que cuando coloque ese objetivo y vi que no iba a ser nada difícil llegar la emoción no me acompañaba, pero lo solucione! puse un objetivo alto y que cuando llegue la emoción será distinta, me puse un verdadero logro y solo tuve que agregar un cero! por eso creo que el logro anterior solo fue para poder sacar cálculos y ahora si se viene algo interesante!
Por otro lado he estado juntando tokens pgm sin estar agregados en esta publicación, y siento el agrado de haber llegado a los 2500 tokens, eso me habilito la posibilidad de conseguir fracciones de BTC.
No tengo mucho más que informar por aquí así que mejor veamos cómo van las cosas
Mis goal son estos: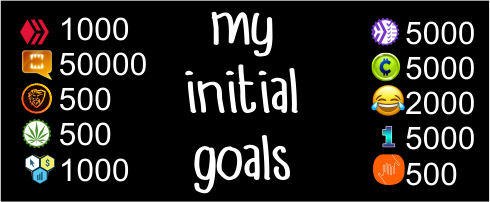 SPT semana tranquila, 276 nuevos token llegaron a mi cartera!

LEO mucho de mi contenido no esta enfocado 100% a las finanzas, y seguir sumando este tokens es muy difícil, llegue a 100 la semana pasada pero esos 500 los veo tan lejanos, igual esta semana sume casi 2 tokens y es un pequeño paso hacia ese objetivo

WEED no estoy haciendo contenido casi y aun así entraron 5 tokens, yo hago contenido sobre nfts y estoy analizando si este token se mantendrá en mi lista de deseados o solo lo voy a juntar sin informes, ya que se esta haciendo muy lenta la obtención del mismo

LIST 174 tokens entraron esta semana si los números se mantienen casi estamos entrando en la recta final!

CTP no se que paso aqui, baje mucho las recompensas, vamos a ver si esto se acomoda o este va a ser el nuevo numero de obtención de este token, por lo menos entraron 9

LOLZ llegamos a 1000 y obtuve 80 tokens nuevos! ya subí el umbral de mi objetivo y planeo llegar en 10 semanas!

CENT me encanta cent aunque no pudo acomodarse a los cambios de los precios, creo que es un token que puede estar en el valor de 1 centavo, confió mucho en su creador, y como no confiar si es un robot!, 34 cent entraron esta semana

ONE UP lo esperado llego, llegue a 500 token, pero es ahora donde empieza un verdadero desafió, tarde 4 semanas en llegar a 500 tokens y llegar a 5000 debería tardarme 40 semanas! vamos a ver como evoluciona este objetivo

WAIV semana floja un poco mas de 2 token llegaron. veremos como sigue para sacar concluciones

Y con HIVE que paso?
en hive hice un power up y con eso pasamos de 867 a casi 889 sumando sumamos 22 hp seguimos en crecimiento constantes, llego mi nuevo contenido de vídeos! tengo ideas claras de para donde ir ahora veremos si impacta positiva mente en mi HP

como pueden ver una linda semana aunque el mercado se caiga a pedazos uno debe seguir con objetivos de acumulación! y eso a largo plazo llevara a grandes frutos!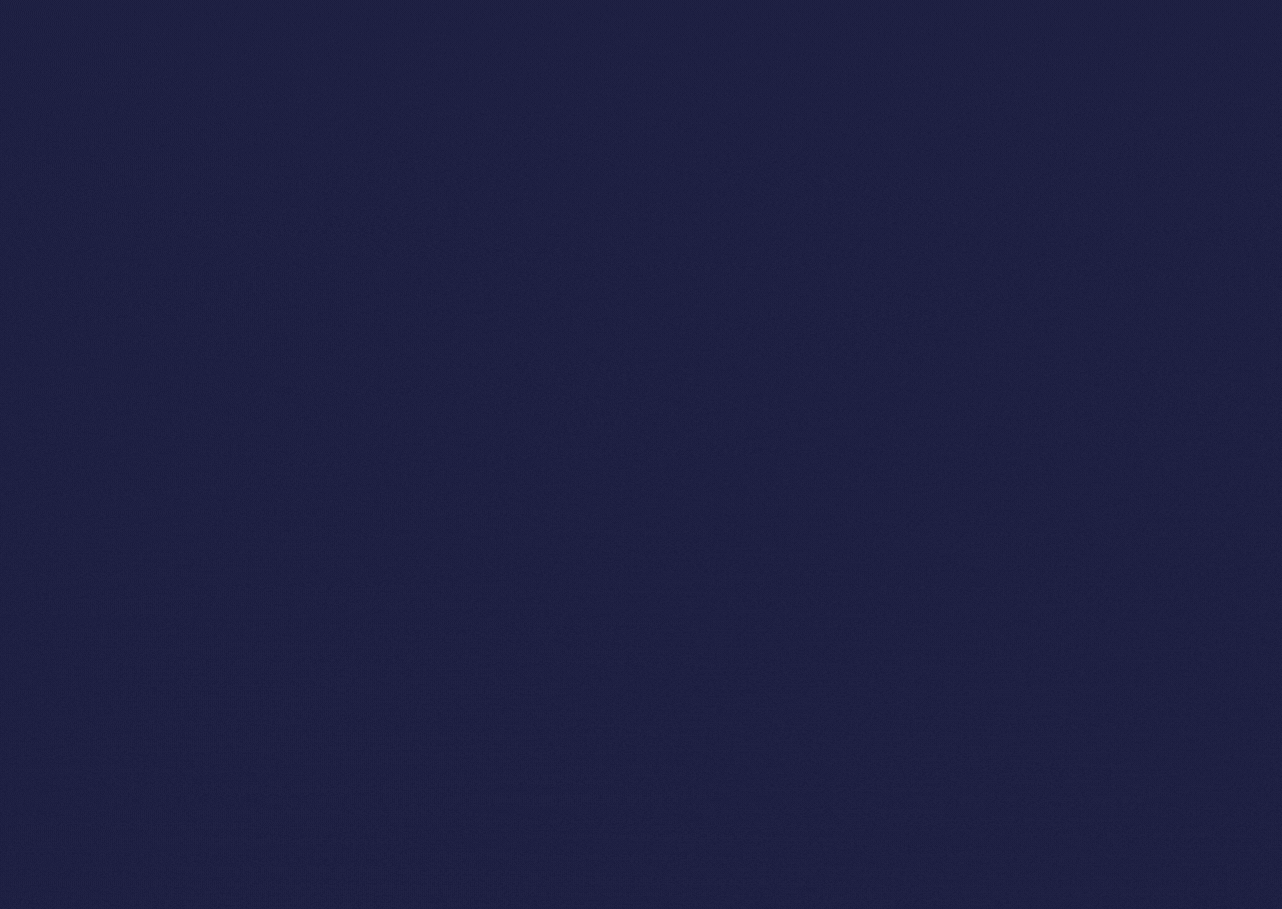 ---
---