#MyHiveGoals 2022 quiet week! | #MyHiveGoals 2022 Semana tranquila! #3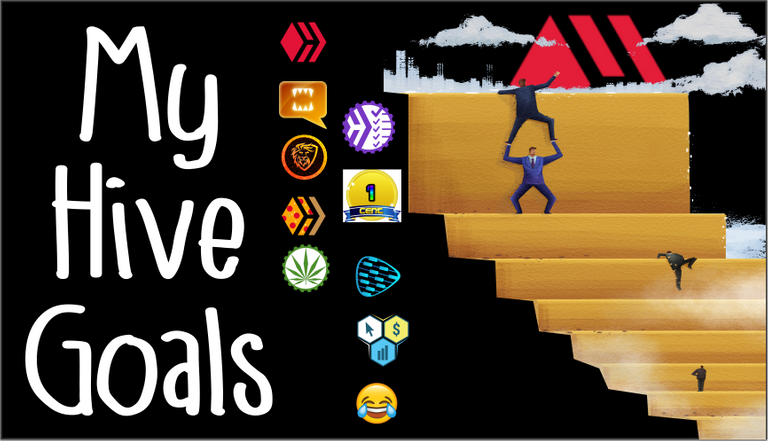 Hello, we start a new week, and my tokens continue to grow, some faster and some slower. but in the end what I see is that they continue to grow...
What intrigues me is if I am going to reach the 500 cents goal for the month, I invite you to see my numbers and see how my progress is going with the accumulation of tokens:
My goals are these: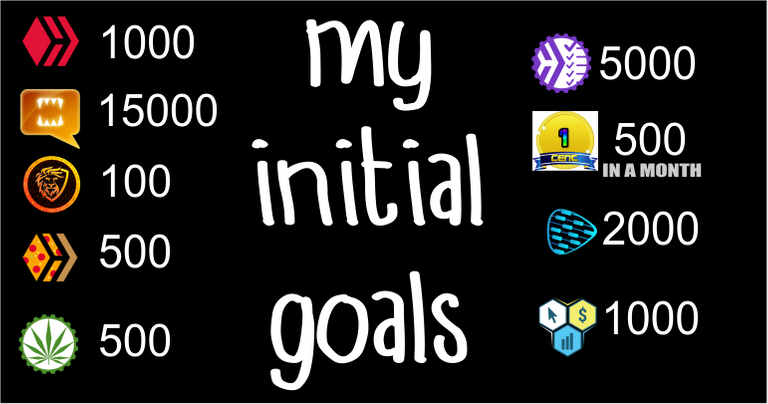 SPT what I knew was going to happen happened I had an abysmal jump of almost 1000% from last week accumulating 253 to 2030 this week, that was thanks to the fact that one of my posts was curated by the 1up poster an excellent community, which I am analyzing to enter future
PIZZA it was the only token that is stable week to week averaging between 8-10 tokens per week.
LEO accumulate 7.4 this week. sure thanks to the support of the cartel also since it is a more than 200% growth.
WEED It was weaker this week and it will surely be even weaker with the end of the daily hashkings draws, I go from winning 49 tokens to 25, a -100%, I hope that the ideas that I have in mind for this community are to the liking of the users.
LIST also had great growth. but its price goes down day by day. I think when I reach the target. I'll move on to accumulating another token instead.
VIBE It seems that he had a reduction in rewards. and it was very noticeable in my accumulation I went from 97 to 41 tokens
CTP it remains stable, if this week the accumulation of tokens rose but I think it is due to the vote of some happy users of my blogs. the same goes up and down, I still can't know my numbers well with this token
LOLZ we didn't get so many this week, it's because it's a tip token and to get it I have to blog, which this week was every 2 days instead of daily and that means less chance of getting them.
And the race of the month looks prosperous at the moment. we add 157 CENT and it leaves us with 323 cent to reach the goal.

And with HIVE what happened?
in hive we went from 828 to 845 adding 17 hp and we continue to grow.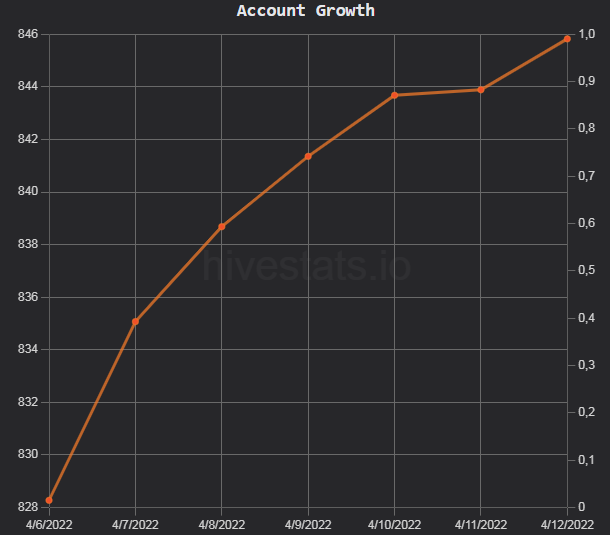 This summary is very short but there were no events of great note and that makes the words shorter. but I have no doubt that my new projects will give you more excitement in future weeks
I greet you from this side of the screen and see you with this summary next week.


Buenas, arrancamos una nueva semana, y mis tokens siguen creciendo, algunos más rápidos y otros más lentos. pero al final lo que veo es que siguen creciendo...
Lo que me intriga es si voy a llegar al objetivo del mes 500 cents, te invito a que veamos mis números y así ver cómo va mi progreso con la acumulación de tokens:
Mis goal son estos: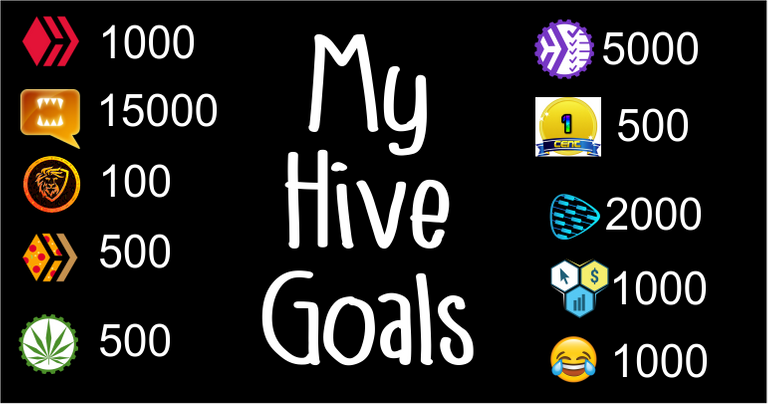 SPT paso lo que sabía que iba a pasar tuve un salto abismal de casi el 1000% de la semana pasada acumular 253 a 2030 esta semana, eso fue gracias a que uno de mis post fue curado por el cartel de 1up una excelente comunidad, que estoy analizando para entrar futuramente
Pizza fue el único token que se mantiene estable semana a semana con un promedio entre 8 y 10 tokens por semana.
LEO acumule 7.4 esta semana. seguro gracias al apoyo del cartel también ya que es un mas del 200% de crecimiento.
WEED , estuvo esta semana más flojo y seguro estará aun más flojo con el fin de los sorteos diarios de hashkings pase de ganar 49 tokens a 25 un -100%, espero que las ideas que tengo en mente para esta comunidad sea de agrado de los usuarios.
LIST también tuvo un gran crecimiento. pero su precio baja día a día. creo que cuando llegue al objetivo. me pasare a acumular otro token en su lugar.
VIBE parece que tuvo un reducción de recompensas. y se noto muchísimo en mi acumulación pase de 97 a 41 tokens
CTP se mantiene estable, si esta semana subió la acumulación de tokens pero creo que se debe al voto de algunos usuario gustoso de mis blogs. igual va en subida y bajada, aun no puedo saber bien mis números con este token
LOLZ no conseguimos tantos esta semana, se debe a que es un tokens de propina y para conseguirlo debo hacer blogs, cosa que esta semana fueron cada 2 días en vez de diarios y eso implica menos posibilidad de conseguirlos.
y la carrera del mes se ve prospera por el momento. sumamos 157 CENT y nos deja a 323 cent para llegar a la meta.

Y con HIVE que paso?
en hive pasamos de 828 a 845 sumando sumas 17 hp y seguimos creciendo.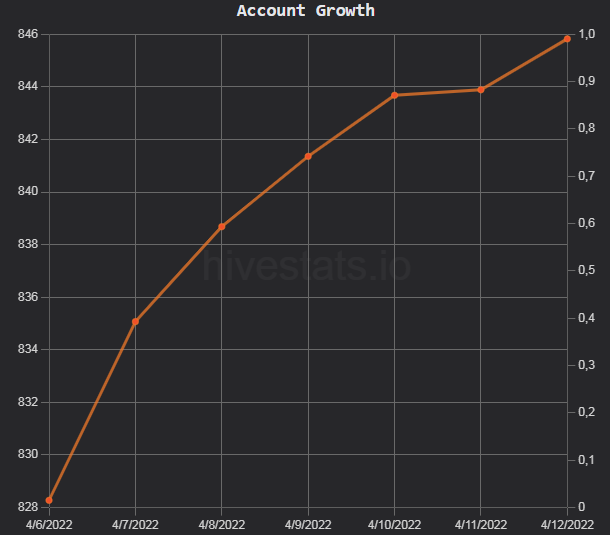 Este resumen es muy corto pero no hubieron acontecimientos de gran notar y eso hace que las palabras sean mas cortas. pero no dudo que mis nuevos proyectos le va a dar mas emoción en semanas futuras
Los saludo desde este lado de la pantalla y nos vemos con este resumen la semana que viene.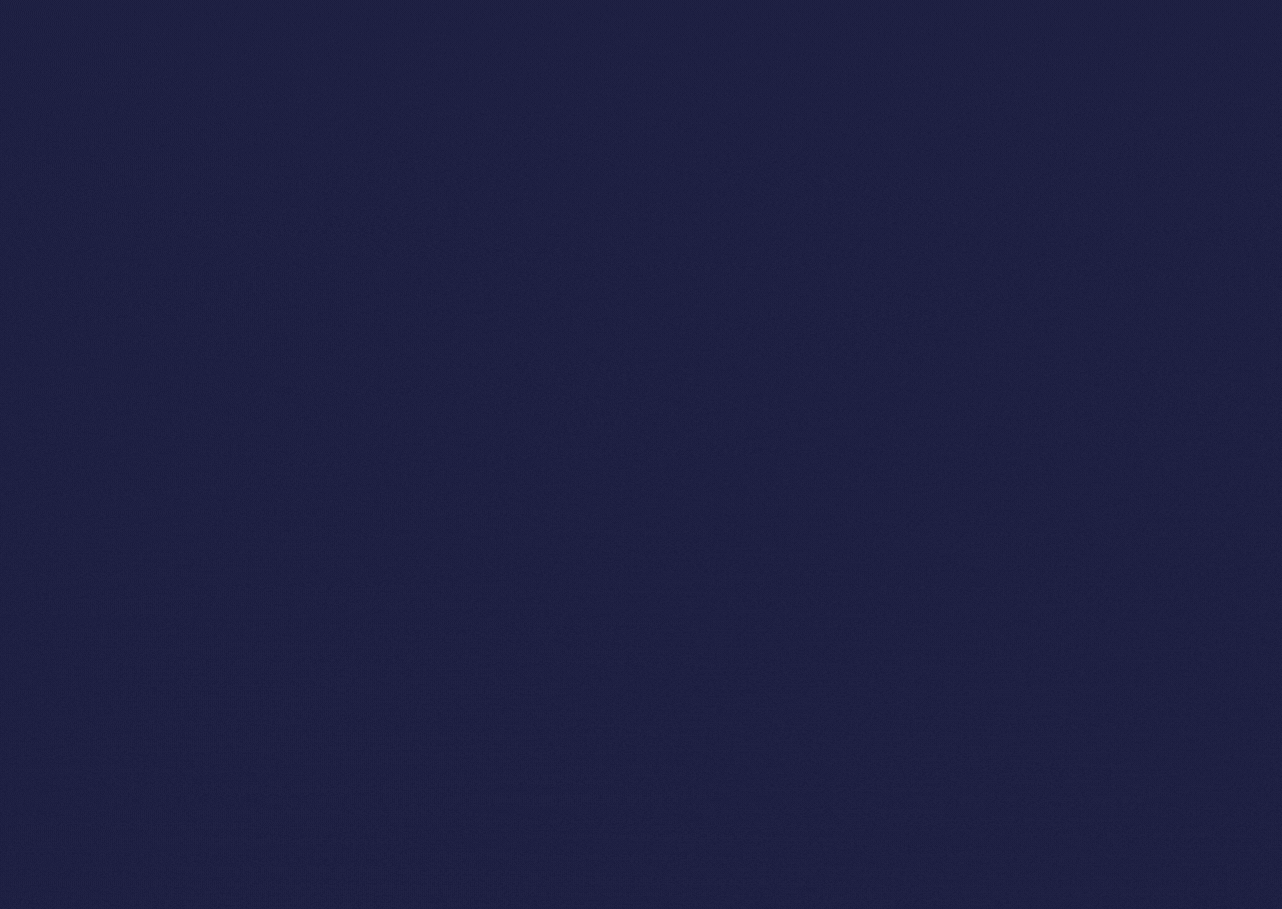 ---
---