Hashking mis primeros pasos y experiencia en la plataforma / Hashking my first steps and experience on the platform. Hashkings Contest Round 1. ESP/EN.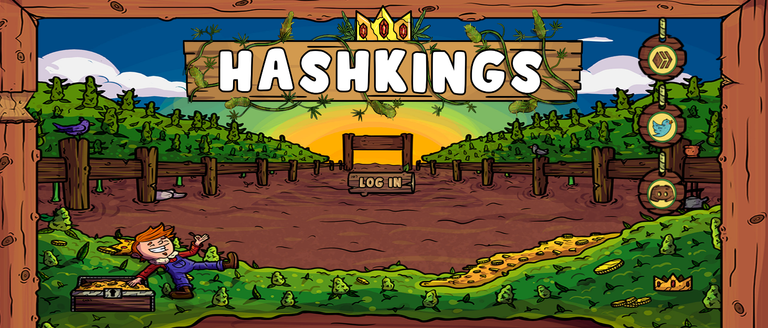 Fuente

Introducción:
El haber encontrado el juego Hashking, ha sido para mí el final de un camino interesante que se inicia cuando quedé desempleado, esa situación me invitó a buscar alternativas de producción desde casa que pudiesen ayudar a aumentar los ingresos.
Sin embargo tenía una preocupación grande, dado que en varias inversiones que había realizado quedé muy mal parado y de hecho tuve pérdidas, como sucedió con la plataforma de Plant Vs. Undead y otras páginas de la red de Binance y también tuve una muy mala experiencia con al red de Polygon.
Sin embargo, había decidido intentar de nuevo y empecé a buscar plataformas que ofrecieran cierto grado de seguridad y comencé a investigar.
Varias de las lecturas que hice y varios de los videos vi, me referían a una enorme cantidad de juegos y plataformas de inversión, algunas de ellas ya las había probado y había terminado teniendo una muy mala experiencia, así que en principio me quedé con las tres plataformas rusas de inversión con las que vengo trabajando desde el 2017, pero seguía investigando, constantemente.
En una de mis búsquedas, me conseguí con uno video corto de Liuke y hay vi el juego de Hashking por primera vez, pero era un video muy corto y asumí que era para una comunidad. Así que seguí buscando información y me conseguí con el canal de Mundo Virtual y empecé a ver los primeros videos que habían montado sobre el juego y vi que tenía más de un año los primeros videos.
Seguí investigando y viendo los videos, y fui viendo la evolución del juego desde el inicio hasta la actualidad, me llamó mucho la atención que estuviese en la red de Hive.
Lo otro que me pareció extraño, es que el juego no tiene programas de referidos, sin embargo había una persona que no sólo lo estaba recomendando, sino que además daba un paquete de inicio gratis y daba asesoría para comenzar, así que me dije, o es una gran estafa como el resto de los emprendimientos donde me metí, o realmente es algo que funciona y hay un alto nivel de compromiso de una comunidad.
Primera experiencia:
La primera experiencia fue positiva, de hecho cuando renté esa primera vez lo hice con un dólar, pero al participar en la comunidad de Discord de Mundo Virtual, ver lo activa que es y el apoyo que prestaban a los nuevos ingresos, me dio mucha confianza, así que invertí 4 dólares más, recuerdo que alquilé 25 tierras a 0,1 Hive, compré un Pack de Avatares y después me quedé lago corto para las semillas y el agua y puse otro dólar más.
En el transcurso de ese primer mes invertí en comprar más pack de avatar y con lo que gané con la primera vez que renté, compré mi primera tierra de Sudamérica.
Cuando inicié el segundo mes, ya tenía 13 avatares, una tierra propia y había alquilado 20 y tantas tierras más y estaba bien contento, ya que me sentía seguro y pensé que no iba a perder mi inversión ni nada por el estilo y que más bien podría invertir realmente fuerte en su momento
El miedo y la desconfianza:
A los dos días de haber realizado la renta de las tierras por segunda vez, el juego hizo una actualización y unas mejoras, lo que me puso bien contento, ya que me dije después de un año siguen innovando e invirtiendo y me dio más confianza, ese mismo día me entró un dinero extra, así que me dije, lo voy invertir en el juego, así que pensé, me compro una tierra más e invierto alquilando y con lo que me dé de rentabilidad, voy comprando y así reinvierto y así voy creciendo.
Cuando entré a la parte de rentas, vi que los alquileres de las tierras habían subido de 0,1 a 0,6 Hive y me acordé de inmediato de Plant Vs Undead y de CryptoZoo, y me dije nada perdí mi dinero, puse el grito en el cielo, comencé a quejarme en el chat del Discord de Mundo Virtual y hubo una serie de discusiones en buen tonos, pero en realidad yo estaba, preocupado y decepcionado, pensé que iba a pasar la misma historia de los juegos anteriores.
Es decir, en tierras invertí unos 44 dólares, más lo que invertí en los avatares en la compra de paquetes y las subidas de nivel, pongamos unos 30 dólares más, así que vamos a redondear mi inversión en unos 70$.
En menos de una semana, empezaron a bajar los alquileres, subieron las tierras y para el día de hoy, mi cuenta, entre las tierras, las semillas que poseo, los avatares al nivel que están y la Mota que tengo en satking, a los precios del mercado está valorada en 128$. Es decir, si decido irme y vendo lo que tengo, obtengo una ganancia entre el 55 y el 65%, según fluctué el mercado y eso en menos de dos meses. Razón de más por la que vale la pena seguir invirtiendo
Modos de obtener rentabilidad
Al estudiar e ir conociendo cada vez más el juego, uno debe saber que hay diferentes formas de producir y obtener rentabilidad y nombro algunas:
Puedes dedicarte a producir y vender agua.
Puedes hacer staking de Mota, producir semillas y venderlas.
Puedes comprar o alquilar tierras y producir Buds.
Puedes producir Mota y venderla.
Puedes producir Buds en el Raid.
Puedes comprar tierras a precios bajos, farmear y vender cuando suban de precio, lo mismo es válido con las torres de agua y otros NFT del juego.
Puedes subir tus avatares de nivel y venderlos a otros jugadores.
En fin hay un número de posibilidades, que seguirán creciendo con las nuevas actualizaciones.
Mi opinión final sobre el juego:
En realidad, creo que el haber encontrado una plataforma como Hashking en la Red de Hive, a sido una oportunidad enorme, que no pienso despreciar y a la que pienso sacarle el mayor de los provechos, a todo nivel, no sólo el económico.
En lo personal y por la experiencia que he tenido hasta ahora, creo que la plataforma esta destinada a tener una larga vida, y donde su economía se va a ser cada vez más sólida y más rentable, es una plataforma con más de un año y medio de existencia, donde se está innovando permanentemente, lo que da seguridad y estabilidad al proyecto y quienes estamos en él.
Invito a todos los que no han tenido la oportunidad de ingresar a Hashking a que lo hagan y también les invito a unirse a la comunidad de Discord de Mundo Virtual, Hashking y Academia Libertad, les estaremos esperando y en lo personal les apoyaré, al igual que el resto de los integrantes de estas comunidades, así como nos han apoyado a nosotros desde el inicio.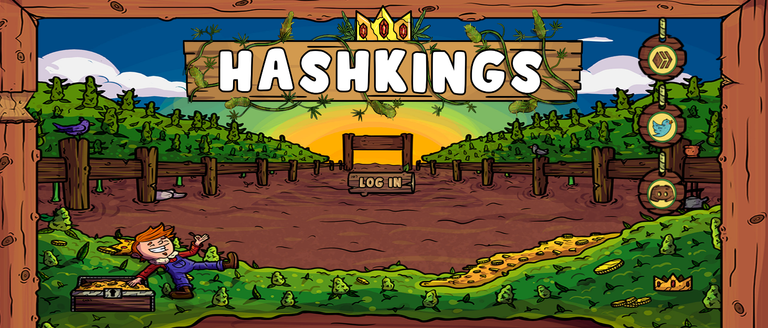 Fuente

Introduction:
Having found the Hashking game, has been for me the end of an interesting path that starts when I became unemployed, that situation invited me to look for alternatives of production from home that could help to increase income.
However, I had a big concern, since in several investments I had made I was very bad and in fact I had losses, as it happened with the Plant Vs. Undead platform and other pages of the Binance network and I also had a very bad experience with the Polygon network.
However, I had decided to try again and started looking for platforms that offered some degree of security and started researching.
Several of the readings I did and several of the videos I watched, referred me to a huge amount of games and investment platforms, some of them I had already tried and ended up having a very bad experience, so in principle I stuck with the three Russian investment platforms I have been working with since 2017, but I was still researching, constantly.
In one of my searches I came across a short video by Liuke and there I saw the Hashking game for the first time, but it was a very short video and I assumed it was for a community. So I kept looking for information and I found the Virtual World channel and I started to watch the first videos they had made about the game and I saw that the first videos were more than a year old.
I continued researching and watching the videos, and I was seeing the evolution of the game from the beginning to the present, it caught my attention that it was on the Hive network.
The other thing that struck me as strange, is that the game has no referral programs, yet there was a person who was not only recommending it, but also giving a free starter package and giving advice to get started, so I said to myself, either it's a big scam like the rest of the ventures I got into, or it really is something that works and there is a high level of commitment from a community.
First experience:
The first experience was positive, in fact when I rented that first time I did it with a dollar, but by participating in the Discord community of Virtual World, seeing how active it is and the support they gave to new entries, gave me a lot of confidence, so I invested 4 dollars more, I remember that I rented 25 lands at 0.1 Hive, bought a Pack of Avatars and then I was short lake for seeds and water and put another dollar more.
Over the course of that first month I invested in buying more avatar packs and with what I earned from the first time I rented, I bought my first South American land.
When I started the second month, I already had 13 avatars, one land of my own and I had rented 20 and so many more lands and I was very happy, I felt safe and I thought I was not going to lose my investment or anything like that.
Fear and distrust:
Two days after renting the land for the second time, the game made an update and some improvements, which made me very happy, because I said to myself after a year they continue innovating and investing and gave me more confidence, that same day I got some extra money, so I said to myself, I will invest it in the game, I will buy one more land and invest by renting and with what I get in profitability, I will buy and thus reinvest and thus I will grow.
When I entered the rentals section, I saw that the land rents had risen from 0.1 to 0.6 Hive and I immediately remembered Plant Vs Undead and CryptoZoo, and I said to myself I lost my money, I shouted to the sky, I started to complain in the Virtual World Discord chat and there was a series of discussions in good tones, but in reality I was worried and disappointed, I thought that the same story of the previous games was going to happen.
That is to say, I invested about $44 in land, plus what I invested in avatars in the purchase of packages and level upgrades, let's say about $30 more, so let's round my investment in about $70.
In less than a week, the rents started to go down, the lands went up and by today, my account, between the lands, the seeds I own, the avatars at the level they are and the Mota I have in satking, at market prices is valued at $168. I mean, if I decide to leave and sell what I have, I get a 100% profit, in less than two months.
Ways to obtain profitability:
By studying and getting to know the game more and more, one must know that there are different ways to produce and obtain profitability and I name a few:
You can dedicate yourself to produce and sell water.
You can staking Mota, produce seeds and sell them.
You can buy or rent land and produce Buds.
You can produce Mota and sell it.
You can produce Buds in the Raid.
You can buy land at low prices, farm and sell when they go up in price, the same is valid with water towers and other NFT in the game.
You can level up your avatars and sell them to other players.
In short there are a number of possibilities, which will continue to grow with new updates.
My final opinion about the game:
Actually, I think that having found a platform like Hashking on the Hive Network, has been a huge opportunity, which I do not intend to despise and to which I plan to get the most benefits, at all levels, not only economic.
Personally and from the experience I have had so far, I believe that the platform is destined to have a long life, and where its economy is going to be increasingly solid and more profitable, it is a platform with more than one and a half years of existence, where it is constantly innovating, which gives security and stability.
I invite all those who have not had the opportunity to join Hashking to do so and I also invite you to join the Discord community of Virtual World, Hashking and Academia Libertad, we will be waiting for you and I will personally support you, as well as the rest of the members of these communities, just as they have supported us since the beginning.
Translated with www.DeepL.com/Translator

---
---