A tale of when I rolled a long-ass joint with some Día de los Muertos themed papers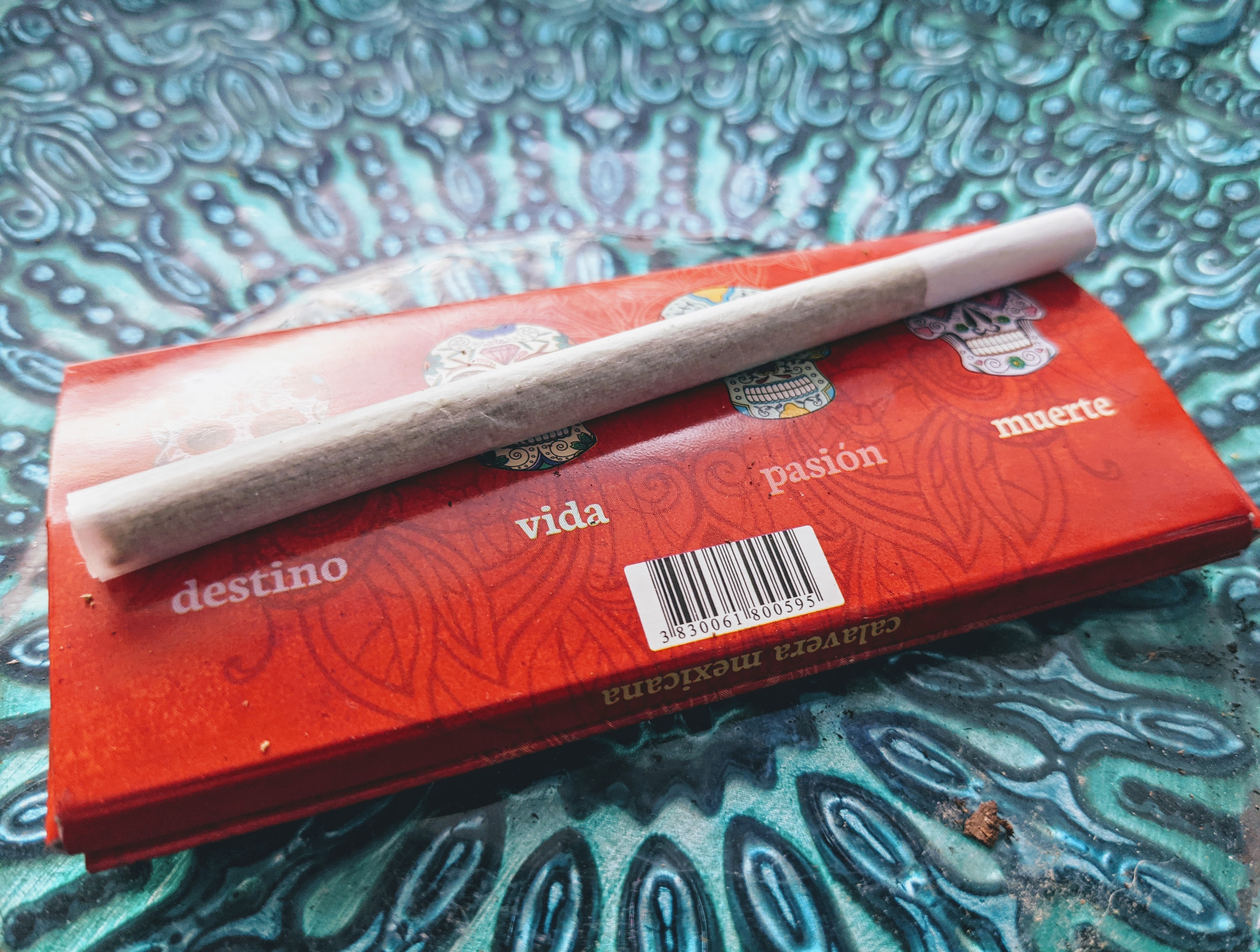 First, please excuse the dirt on this decorative platter. Why does it have dirt on it? Because it normally provides a sturdy foundation for a lovely house plant. A house plant I moved to take this photo because I thought the platter thing looked cool. It does, don't get me wrong. I just didn't notice the dirt on it because, well... this wasn't the first joint of the day.
These papers came in a subscription box thing and they're extra-long papers and filters combined in one package.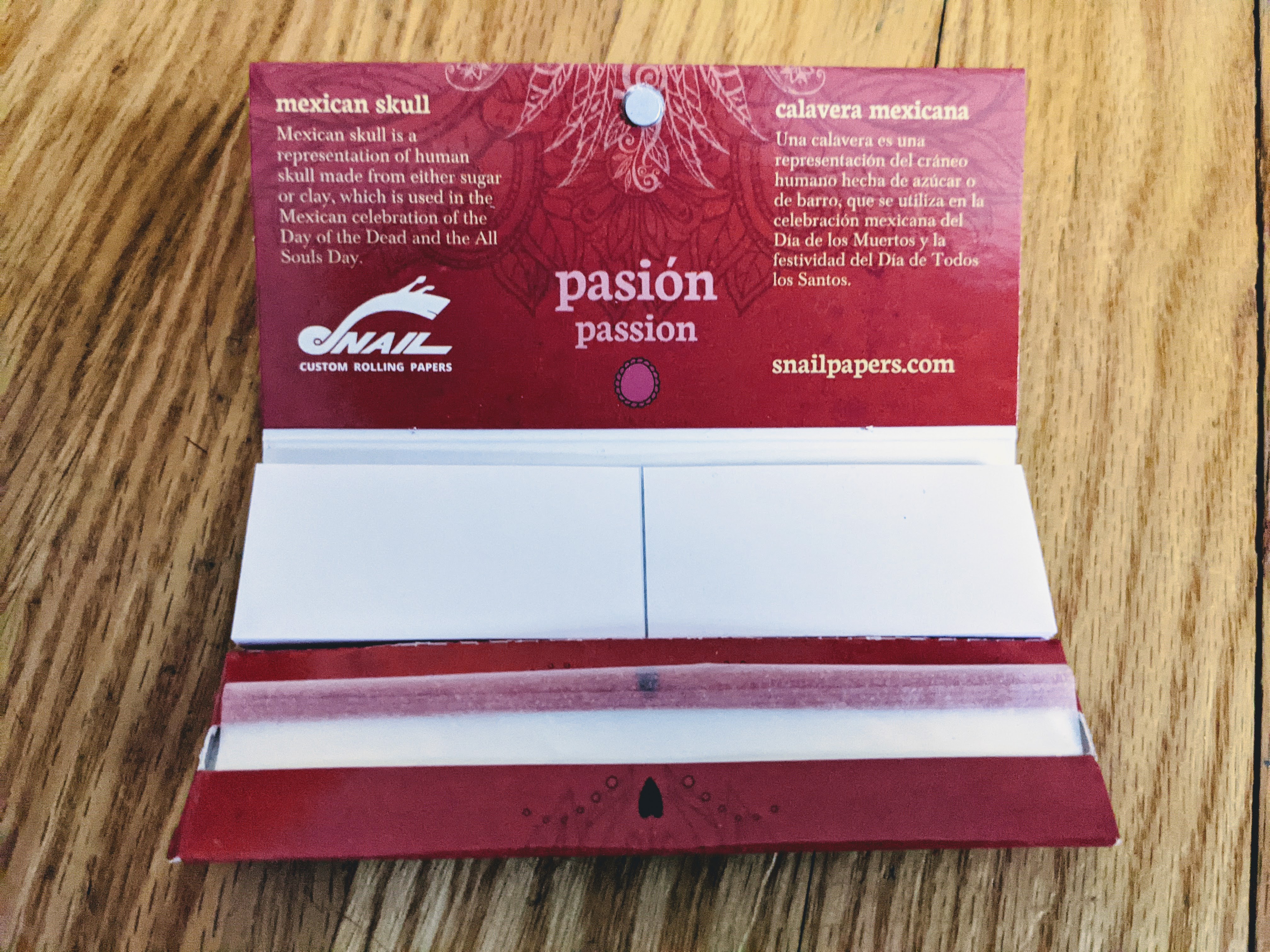 If you like the filters... some people definitely don't. I do because then you have a buffer and can smoke it all the way down to the end. It's like a nice little handle on the end, and it's more sturdy.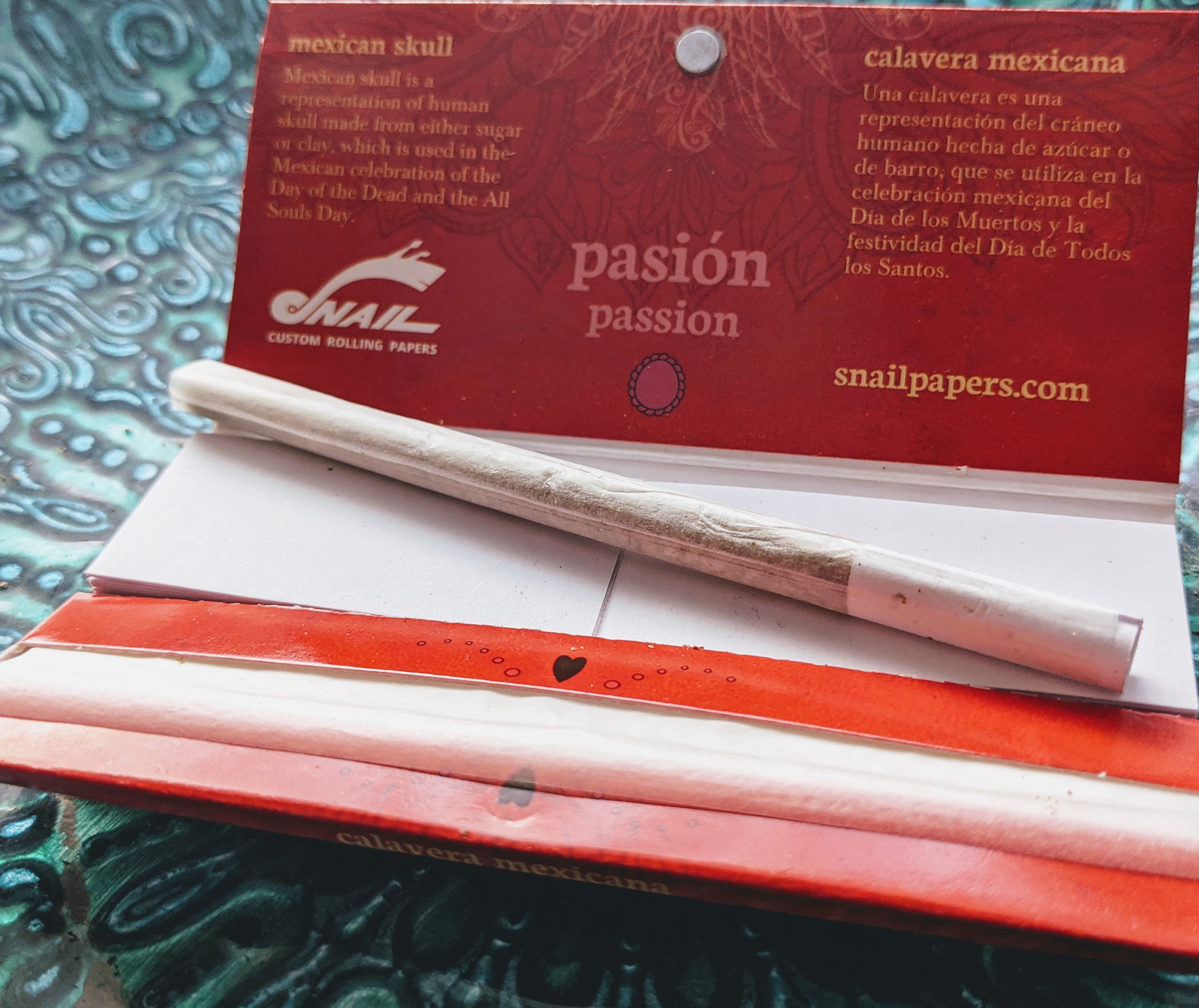 I know... this thing kind of looks like a Virginia Slim. You don't have to tell me. I already know. It was wonderful to smoke, though. Allegedly. I didn't do it. Of course not. Heavens to Betsy.
I couldn't find a Virginia Slim GIF, but I did find this one: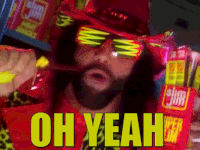 Remember that dude?
Slim Jims are pretty damn good, but I think they're probably just the teeniest bit higher in quality than good dog food is.
---
Posted via weedcash.network
---
---