Buy and Sell Smoke Crypto on Hive-Engine.com
You can buy and sell Smoke tokens for pretty cheap on Hive-Engine.com ...
No fees either.
Hive-Engine.com : https://hive-engine.com/?p=market&t=SMOKE
You send your Smoke to and from Hive-Engine by sending to @Smokelink with your Smoke username in Memo. Always try with small amount to make sure you don't make any mistakes.
Update: Smokelink seems to be down..... stay tuned. Waiting to hear from @yehey
Instructions: https://smoke.io/news/@smokelink/buy-and-sell-smoke-on-hive-engine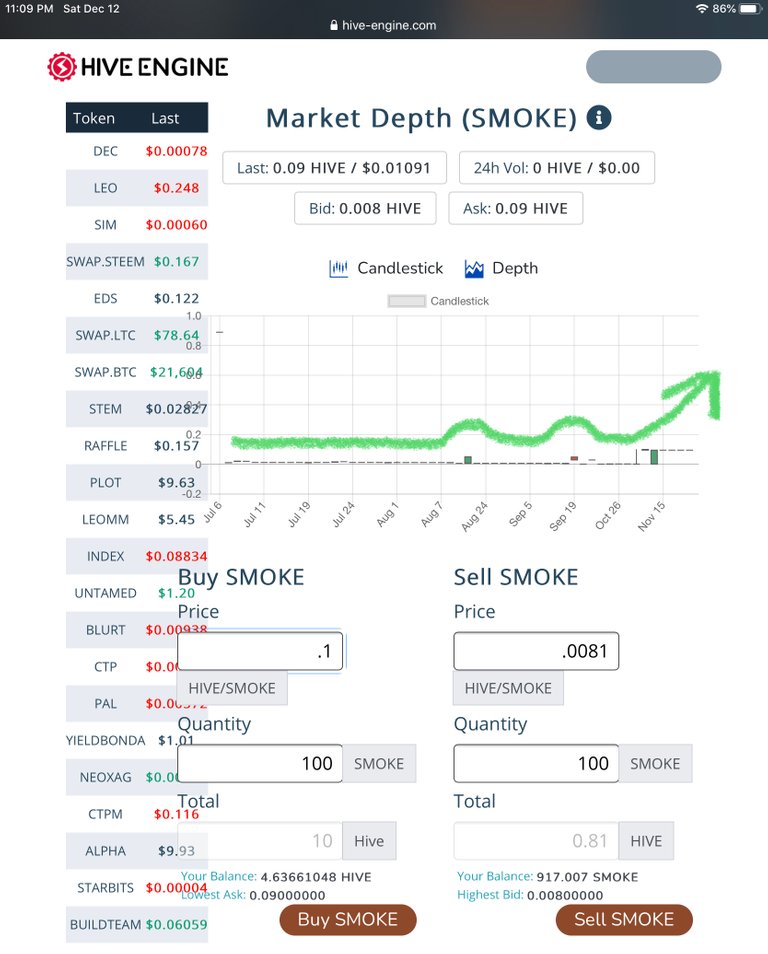 You can sell your Smoke crypto for $ .001 USD
And Buy for $.01 USD
So pretty big Spread on the Buy and sell...
I think it Needs a lot more volume to bring these prices closer together.
Posted Using LeoFinance Beta
---
---