Thailand Cannabis Strains of the Day - Legal Dispensary Buds #3

You requested more, so here they are!
---
Welcome to our third installment
Since the previous (links at the end of this post) collections went down so well, today we're going to share another batch of high quality strains, direct from the shop as they go onto the countertop for sale. Although nothing beats visiting in person, picking up the glass jars and cracking them open for a whiff ... well, hope you can use your imagination as you peruse the following flowers :)
---
Rainy Day
It's pouring it down this early Thursday morning here in Thailand, what to do other than make another coffee and put out this post. Hopefully the sun comes out later so the cats can go out and play!
So without further rambling (which was previously given in earlier parts), scroll on down for todays wonders. LMK which one want to take home in the comments!
---
RUNTZ RUNTZ RUNTZ!
Kicking off today are 3 types of Runtz. Famed for their mysteriously sweet tastes, and dense, smaller that usual pebble like buds (hence, runts).
---
Rainbow Runtz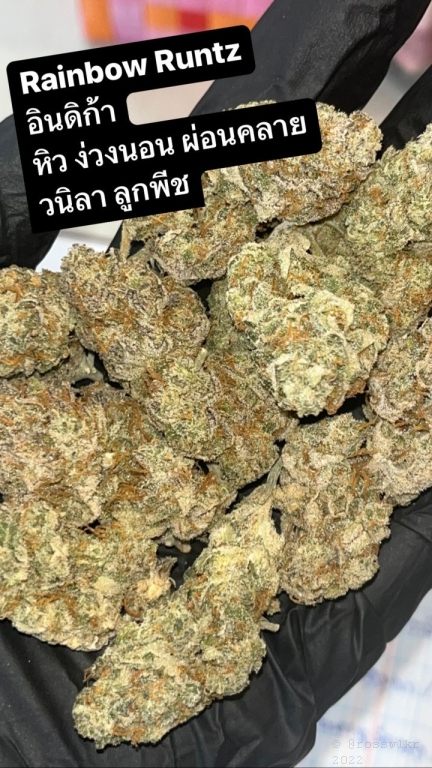 Price/g: 380 THB
Effect: Sleepy
Flavor: Pear
THC content: 20%
Indica/Sativa/Hybrid: Indica
According to Leafly this has a pear flavor and was created from a double cross of Skittlez and DoSiDos. In our experience this is one to enjoy before bedtime, unless you want your day to be lost in a haze ...
---
Forbidden Runtz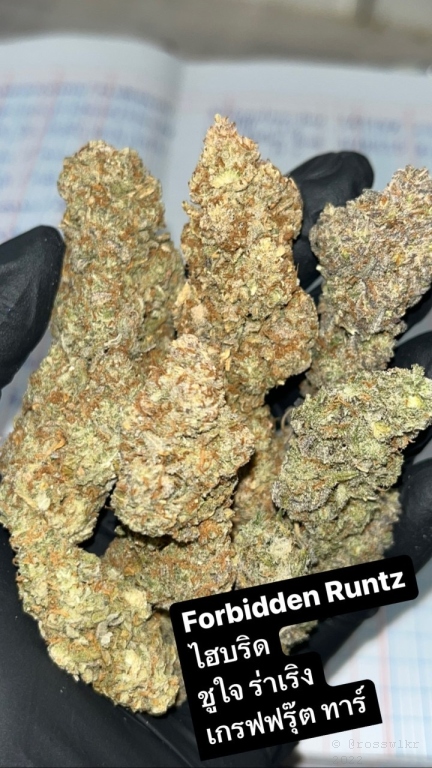 Price/g: 350 THB
Effect: relaxing and euphoric
Flavor: Fruity, some say pear
THC content: upto 26%
Type: Hybrid
A hybrid which was created from the crossing of OG Runtz with Forbidden Fruits. This is sure to deliver the goods at a nice price.
---
Coochie Runtz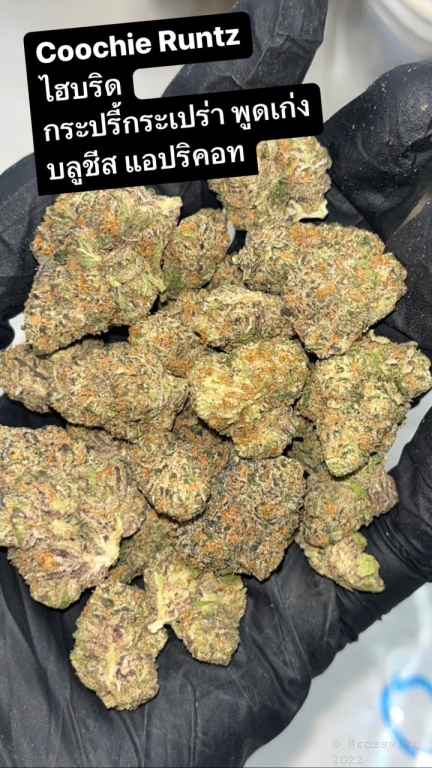 Price/g: 600 THB
Effect: Full body high and relaxation
Flavor: Gasoline and grapes
THC content: 29%
Type: Indica Hybrid
Our third and final selection of Runtz today, although there are many others!! Coochie Runtz is one on our list to try and review later. The most premium of the bunch for today at this price, you should be in for a treat. Created from OG Runtz and 'unknown', Leafly has this down as something which can deliver a 29% level of THC.
---
Lemon Pie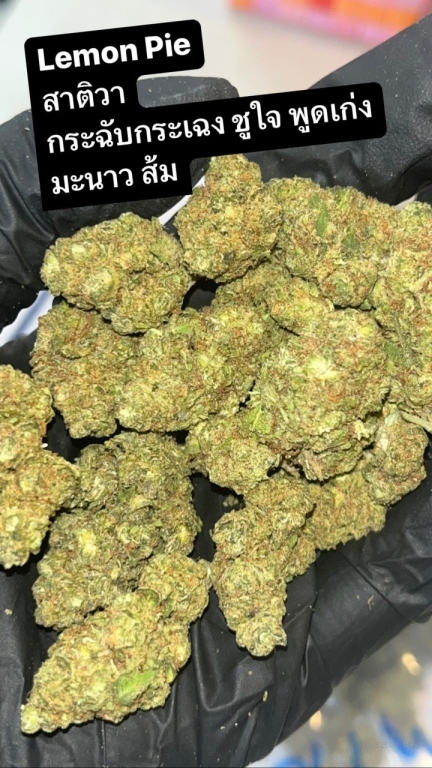 Price/g: 350 THB
Effect: Energetic, happy
Flavor: Citrus and spices.
THC content: over 22%
Type: Sativa
As expected from a strong sativa this strain is said to bring about relaxed feeling with an uplifting, energetic high. Ideal for creativity and art. Another great value deal.
---
Wedding Glue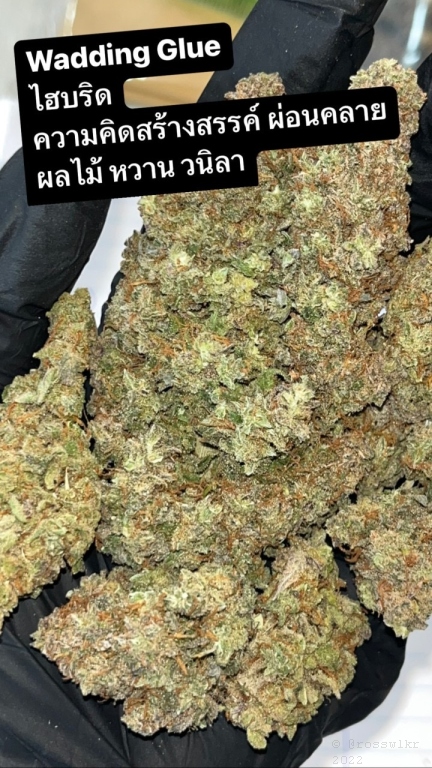 ---
Price/g: 350 THB
Effect: Hybrid - relaxed, stoned, happy, creative, 'cute eyes'
Flavor: dough mixture, petrol notes, flowery
THC content: 23%
Indica/Sativa/Hybrid: Hybrid
Typo on the image there, but we know what they mean. Wedding Glue, as its name suggests can only be a cross between Wedding Gate and Gorilla Glue. Or is it something new? The price is in the mid-grade, expect some doughy flavors and hybrid effects, relaxation and giggles.
---
Have a Great Day, Have a Great 420
---
That's it for todays selections. Many thanks for reading, following, sharing, comments and votes. Perhaps see you in Thailand one day. Toodle-loo and happy 420 to you :)
---
Part 1 on WeedCash Network
Part 2 on WeedCash Network###
---
---
Posted using WeedCash Network
---
---