Canada Cannabis Review - TKO and Headbangers Breath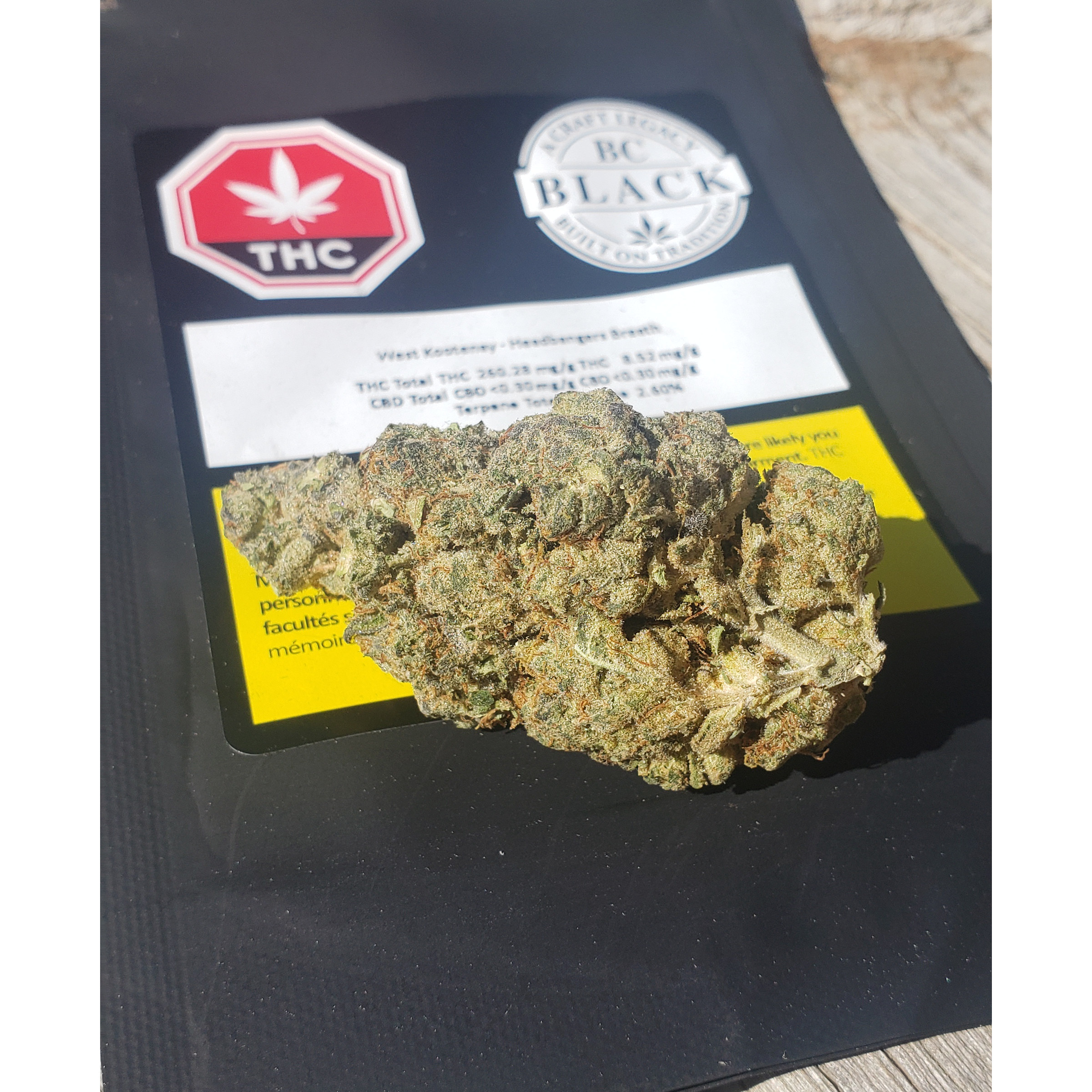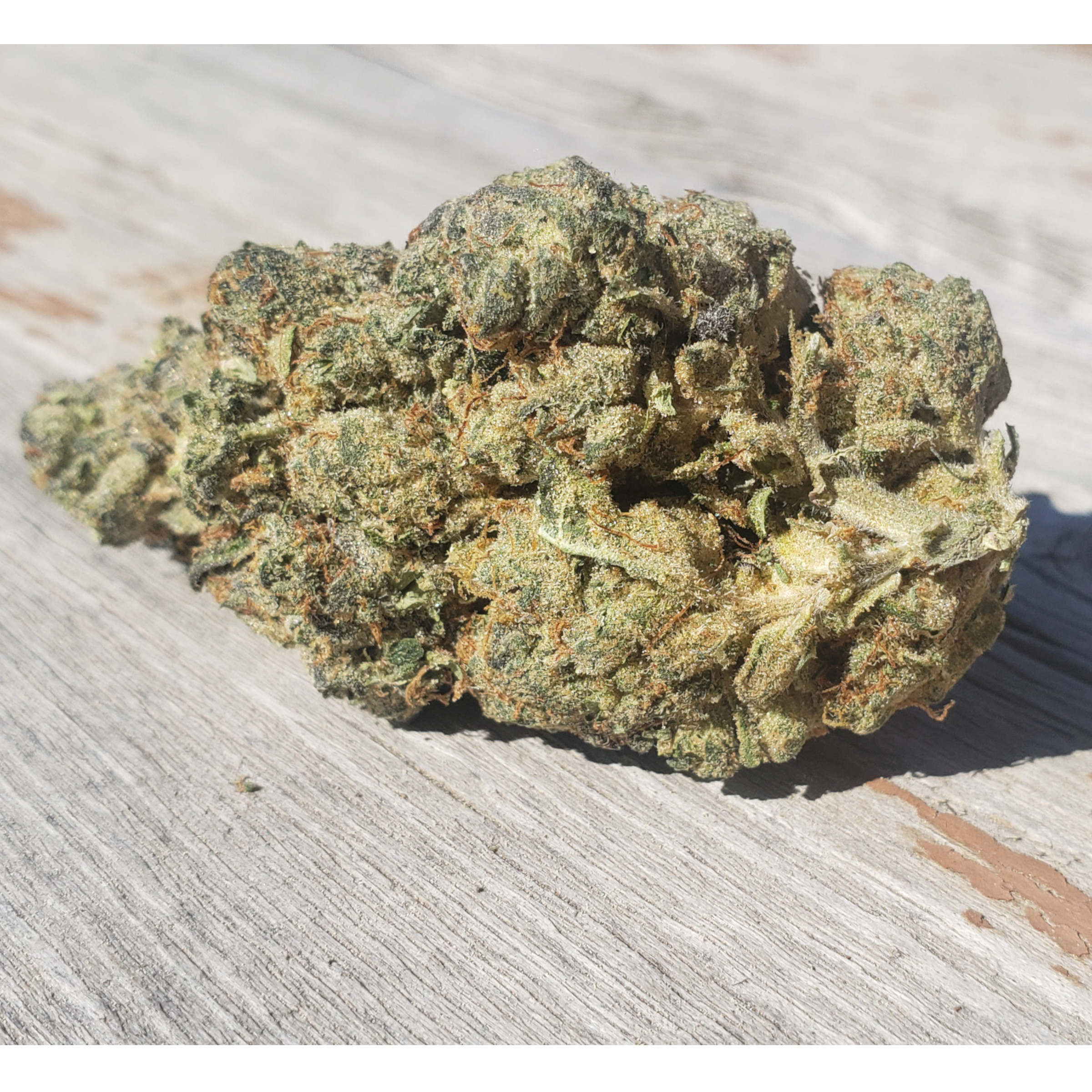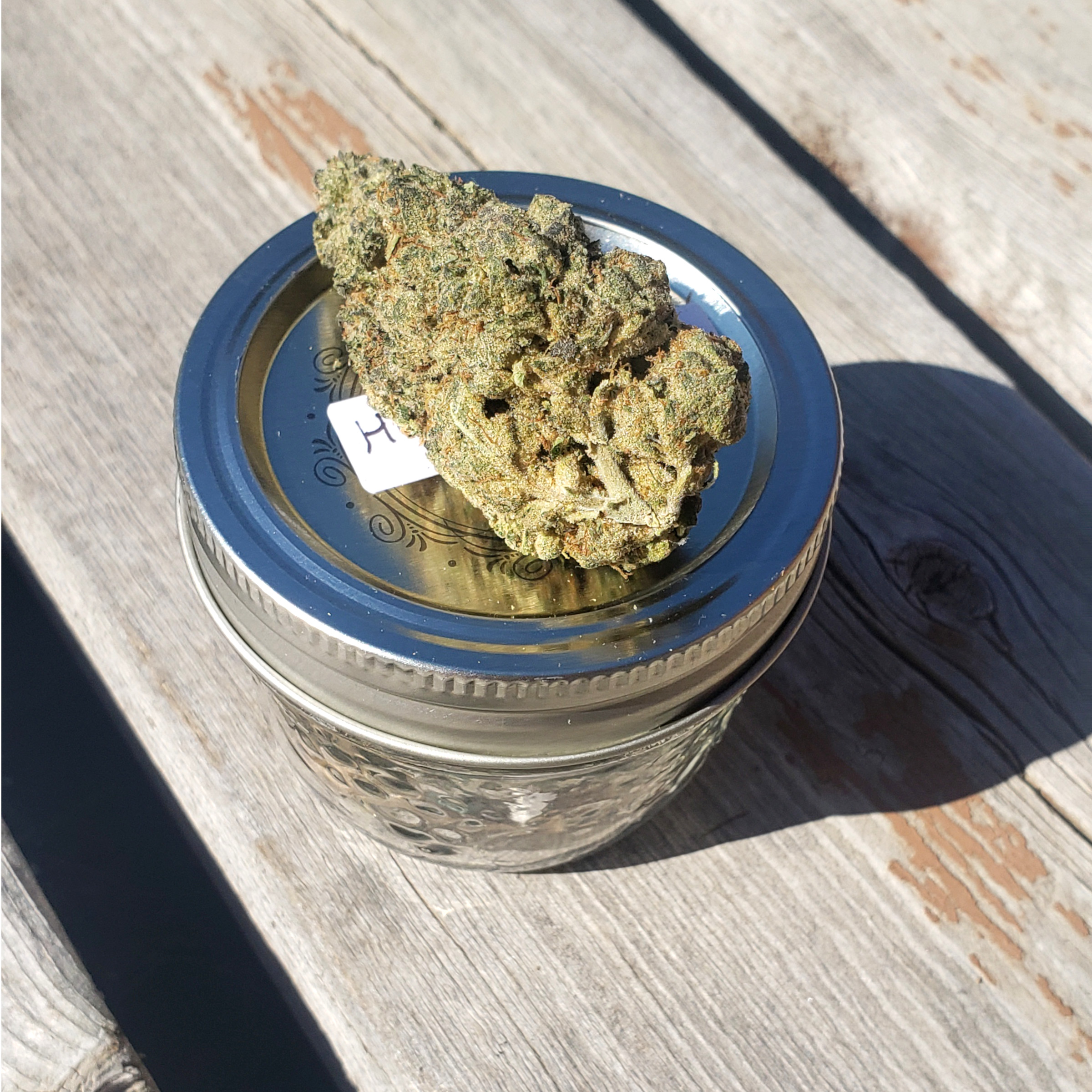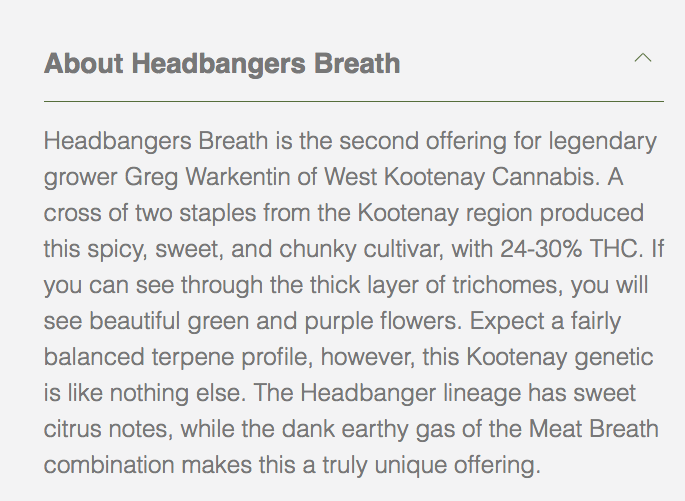 Headbangers Breath by West Kootenay (BC Black)
The nose is light yet herbal and a mild vanilla tea flavour. The high is of maestro proportions Sativa intensity as if I was the honey bee pollinating buzzing completing tasks to fruition. Just wish this felt fresher but I do appreciate the one big bud. Visual impressions through my new jeweller's loop show bashed around trichome heads which is unfortunate. All and all the creamy smoothness makes up for the lack of nose and flavour but the high helped me crush it at scrabble.
%26 THC, purchased at Buddy's Place in Trail, B.C.
Total Terpenes: %2.6
Top Terpenes: Beta-Caryophyllene, D-Limonene, Alpha-Humulene
Lot: CC27MAY2022001
Packaged on: May 27, 2022
Lineage: Headbanger x Meat Breath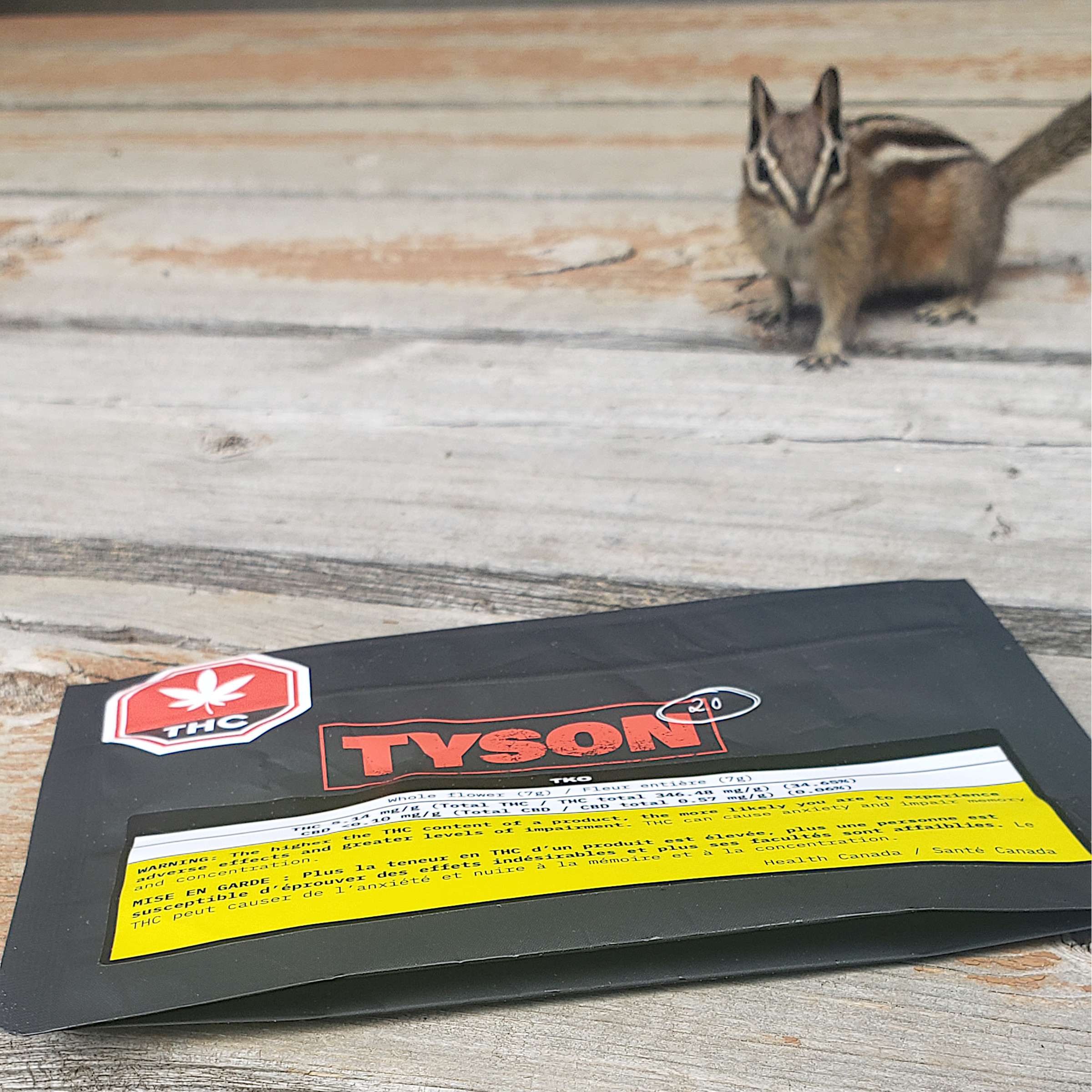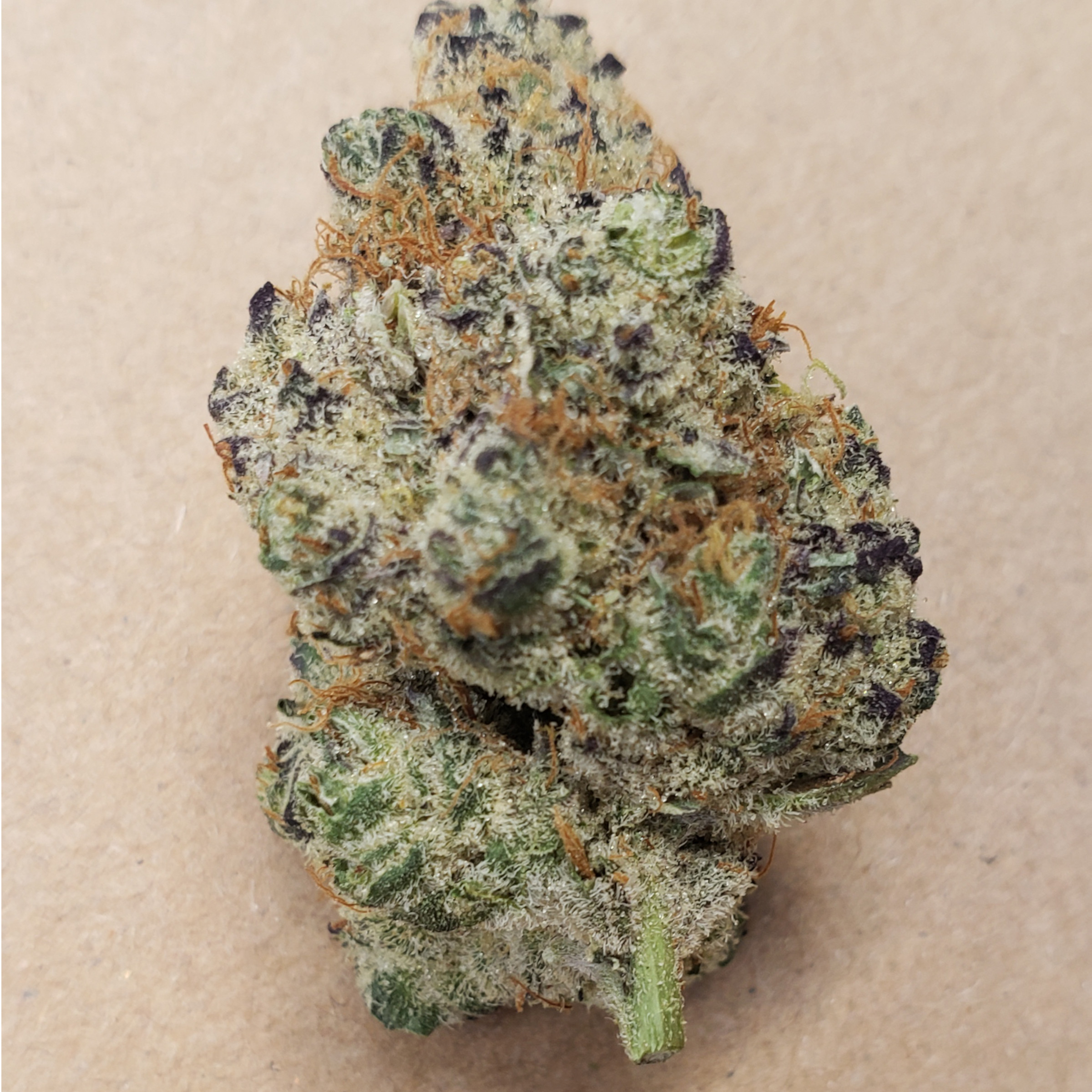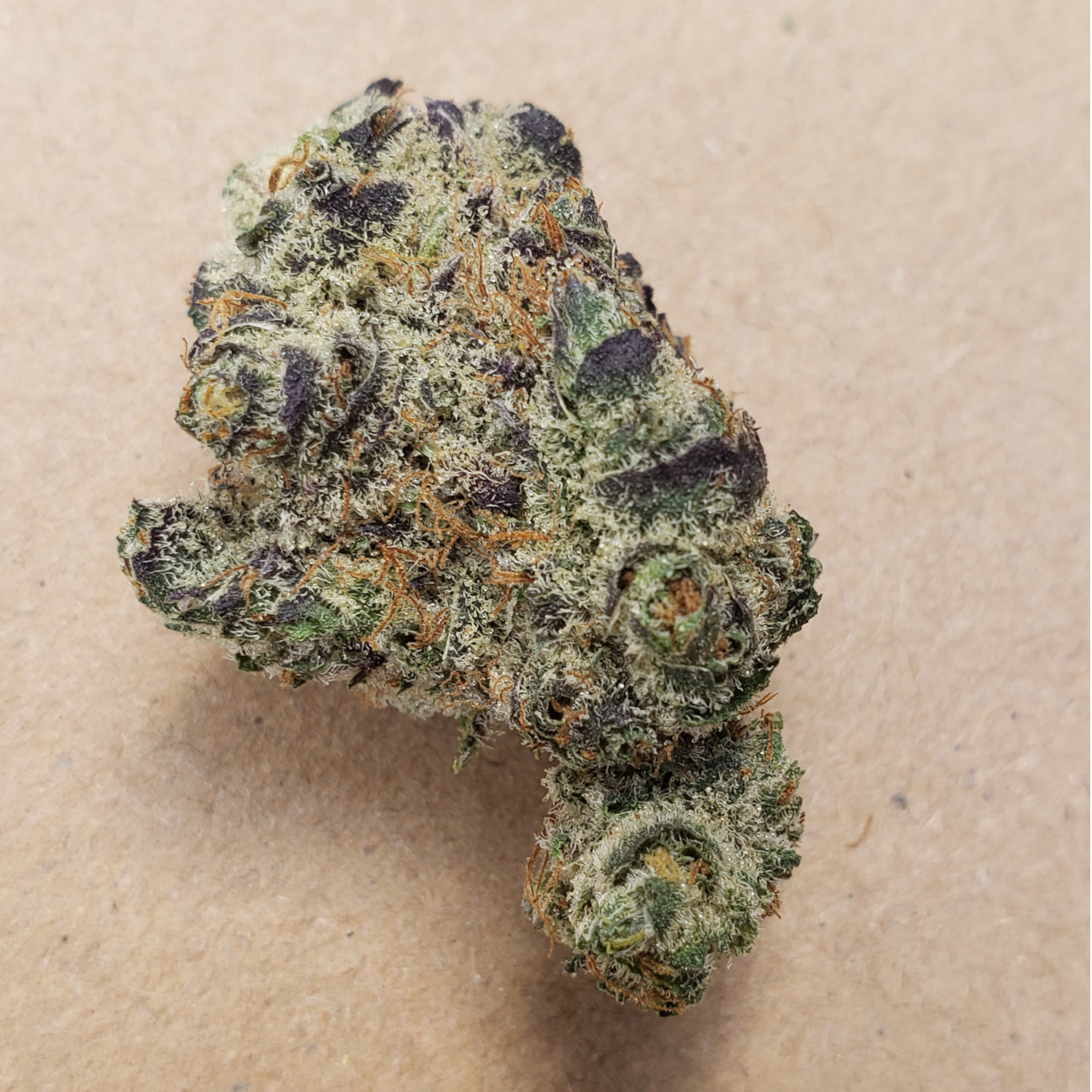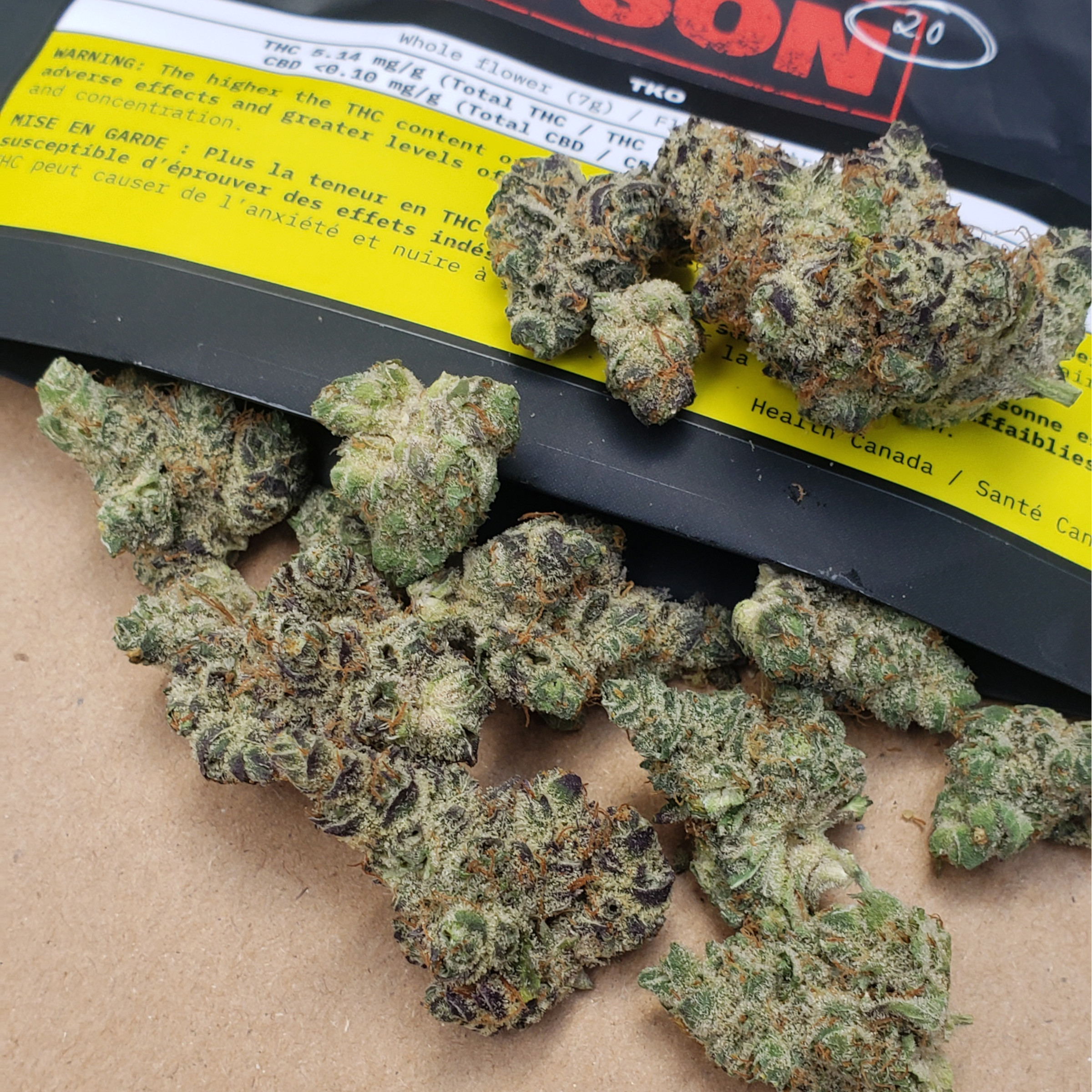 TKO by Tyson2.0 (Sitka Weed Works)
Gorgeous caked buds make you want to get in the ring. Clean robust mild nose with fantastic bag appeal plus gotta love the portion size. Big sweet cinnamon spice flavour, gassy terps that coat my mouth like a nice espresso. The Myrcene and Humulene create a really nice synergy. Found myself outside hanging with the chipmunks and talking with the hummingbirds. This cultivar is a true fighter with a meditative spirit.
34.6% THC, purchased at Buddy's Place in Trail, B.C.
Total Terpenes:2%
Top Terpenes: Myrcene, Limonene, Caryophyllene, Humulene
Lot: 418
Packaged on: April 25, 2022
Lineage: GMO x Triangle Kush
Breeder: Skunk House Genetics
---
---