Canada Cannabis Review - OG Deluxe and GP20 (Gary Payton)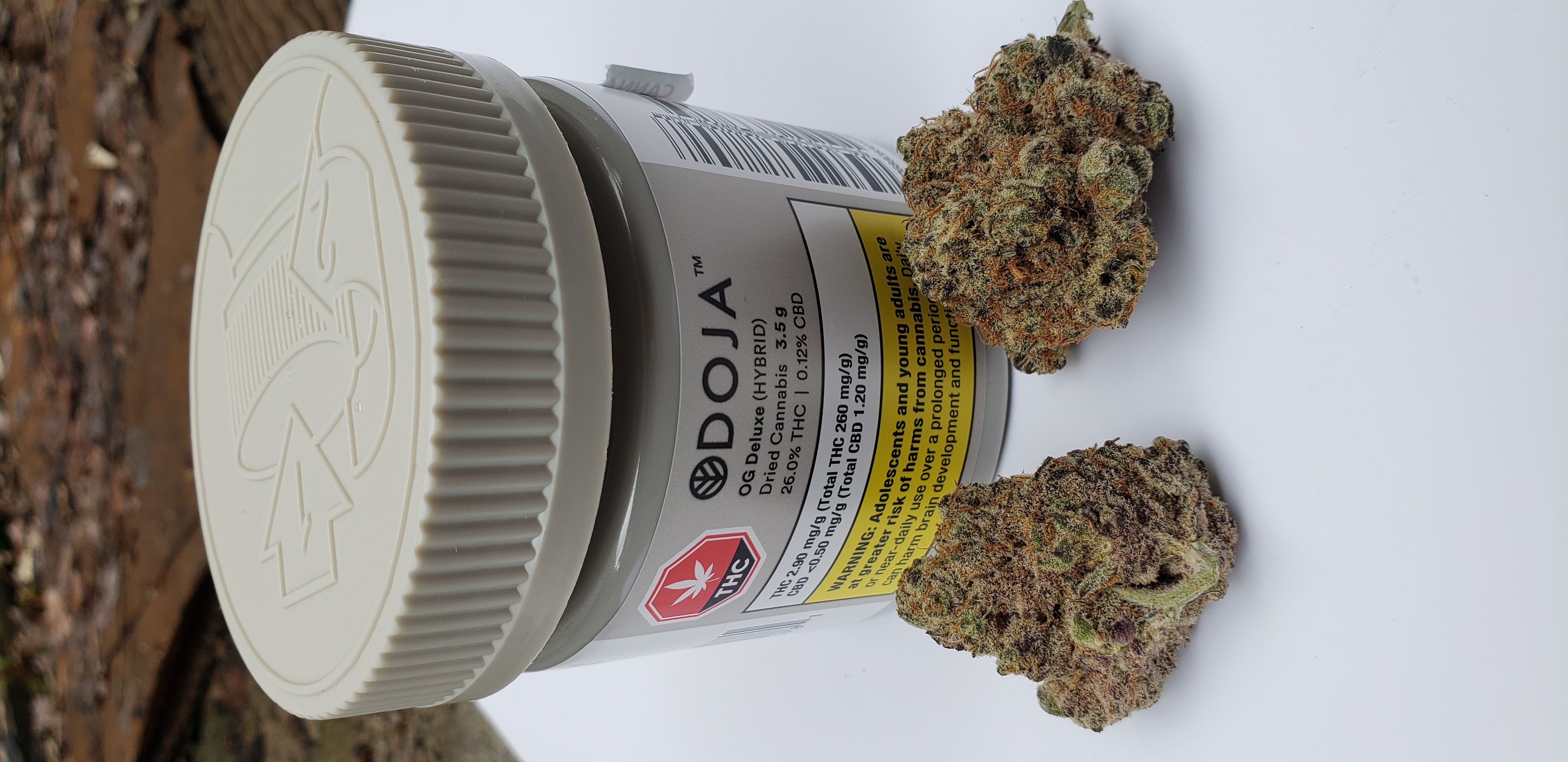 OG Deluxe - Doja
Moist chubby buds are perfectly manicured and cured well. Sweet peachy smoothness deserves the Deluxe name found it very potent, cerebral and a stellar long-lasting high. An excellent Monday to Friday mid-day strain. Not much gas or nose but a real full-throttle experience.
26% THC, 3.5 grams, purchased at Buddy's Place in Trail, B.C.
Lot: 2200010337
Packaged on: March 23, 2022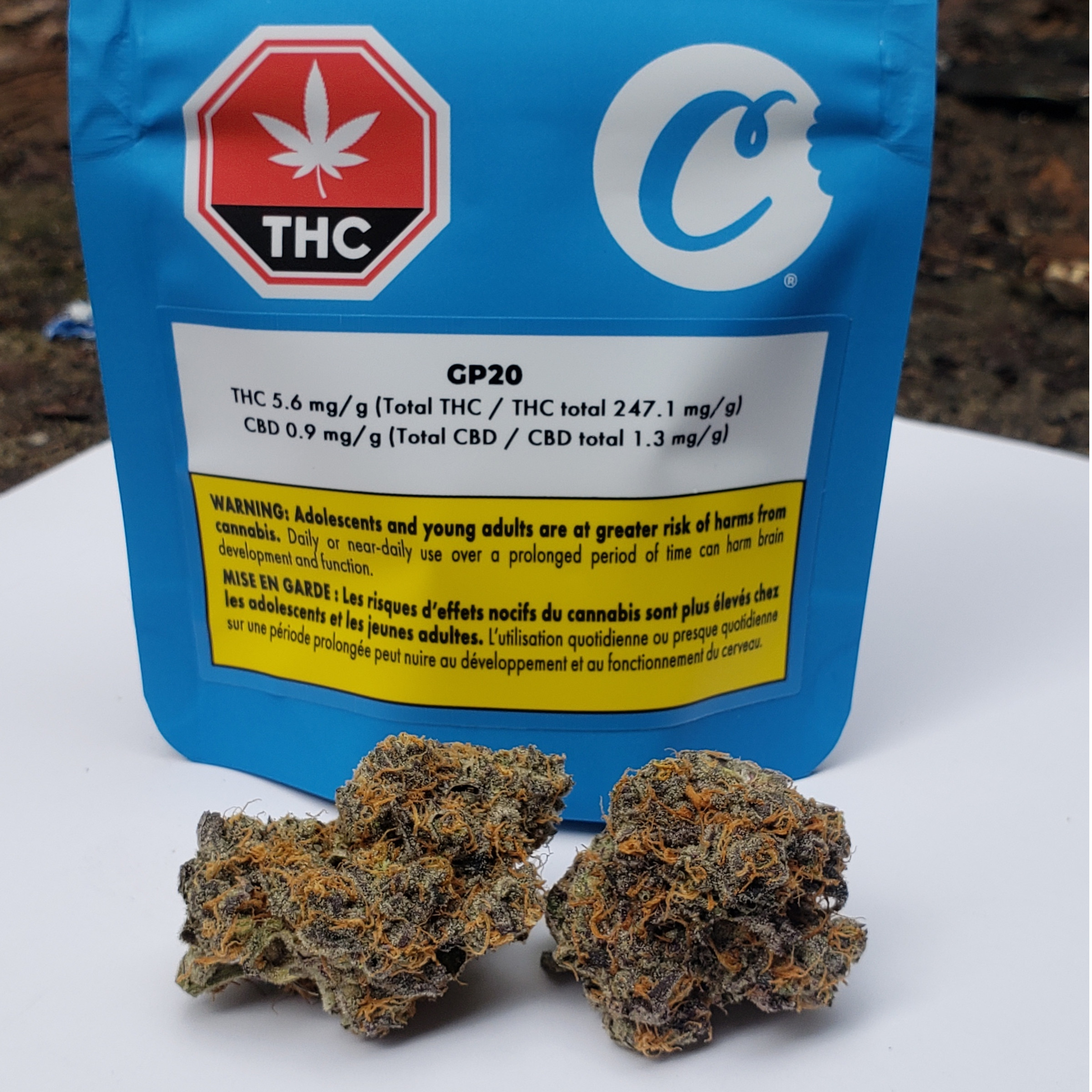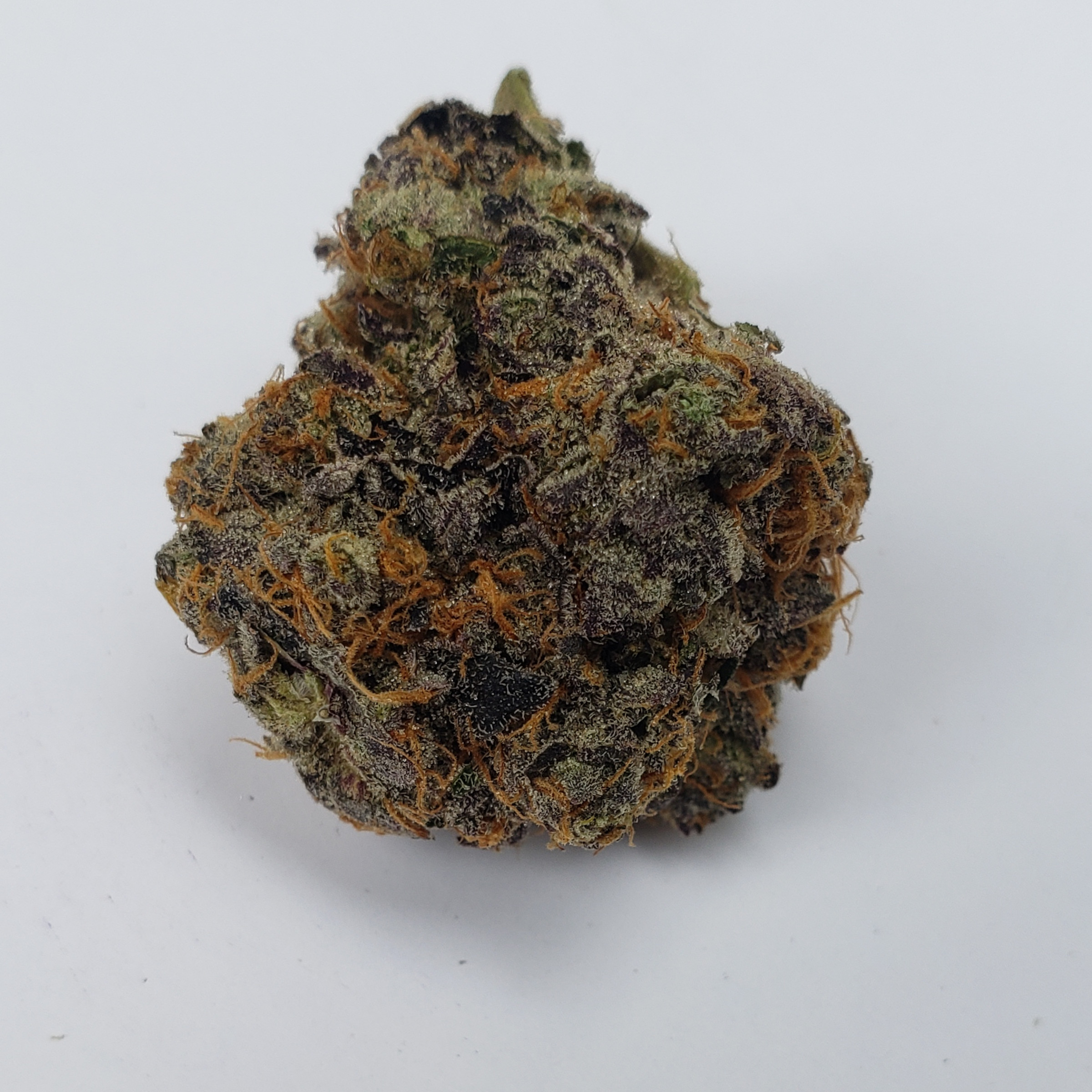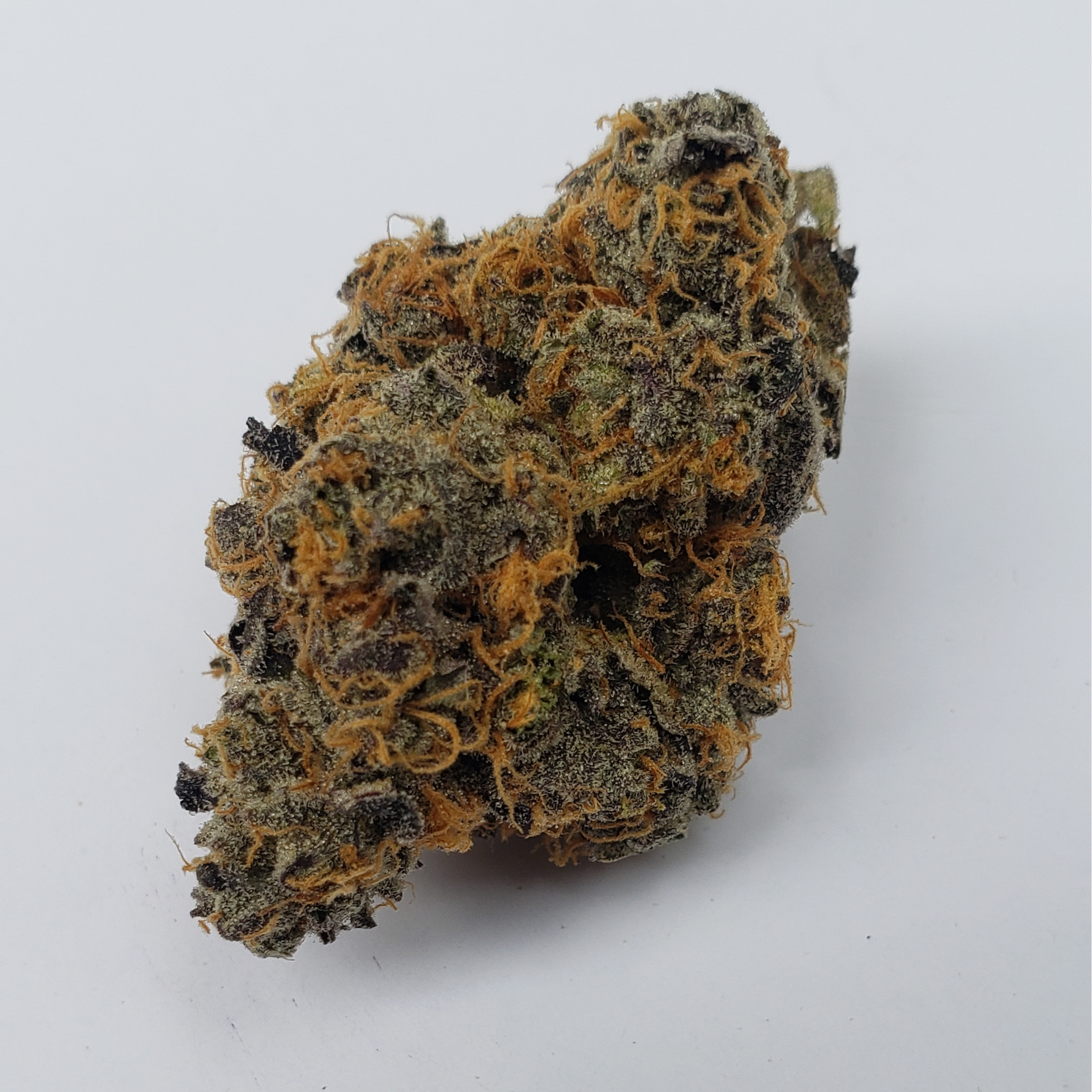 GP20 - Cookies
Gary Payton going to be famous forever. Moist purplish nugs with tons of orange hairs and a crazy vibrant glow of ripeness with a nose that is killer. High-grade octane, funk, sweet berry richness, rank and dank. Remarkably smooth, rich and creamy. So high my eyes felt wide open including my third one. My energy was on point I felt in the moment ready for anything. Super clear-headed long-lasting high a real all-around perfect experience.
24.7% THC
Total Terpenes:2.35%
Top Terpenes: Beta-Caryophyllene, Eucalyptol, Cis-Nerolidol
Lot: 22014
Packaged on: March 22, 2022
Breeder: Cookies x Powerzzzup Genetics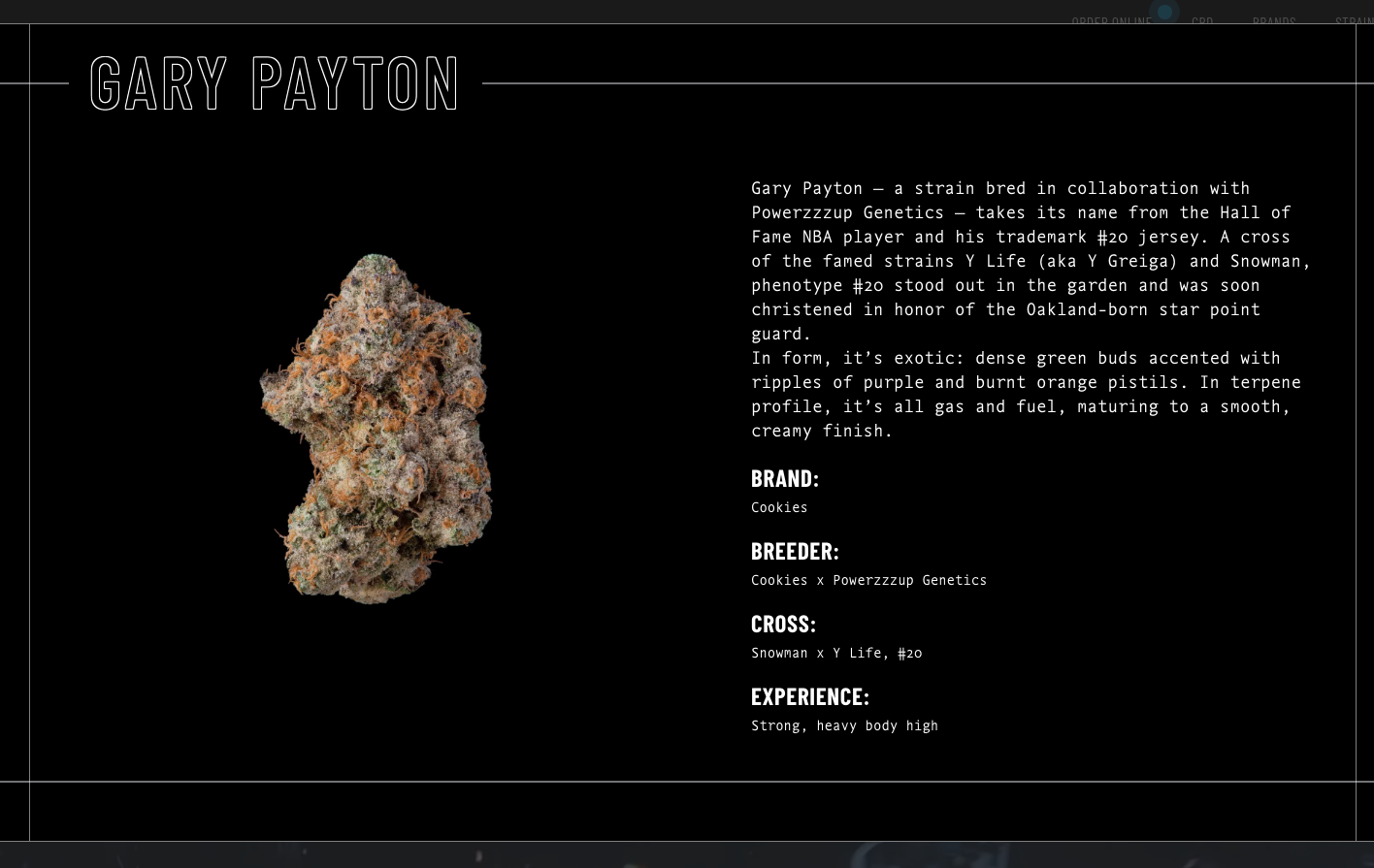 ---
---