Pizza Guild Scholarship - HashKings Harvest Report #3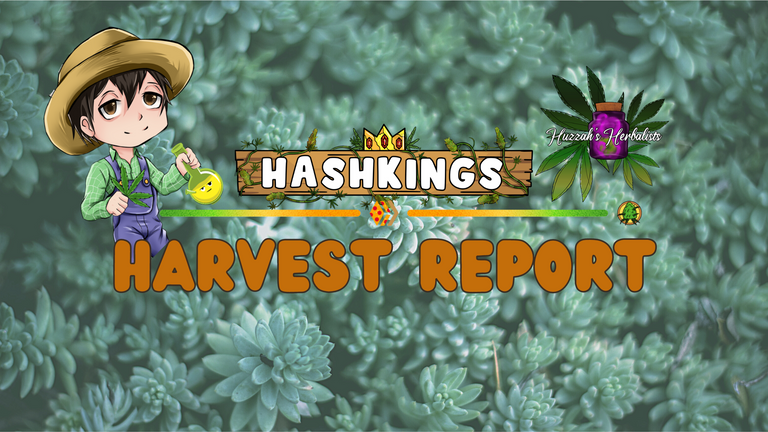 Hello everyone,
This is my third harvest report on HashKings. I started playing this game thanks to a scholarship from Pizza Guild. I'm one of the lucky scholars chosen in the first wave of the program.
The scholars were divided in small teams with Guild Officers as their leaders. My team is the Herbalists and we just welcomed our new members this week. Now to help me, Raven and our team leader Huzzah in our farms we have Queenstarr, Cryptonius and Hurtlocker.
Exciting times in our guild!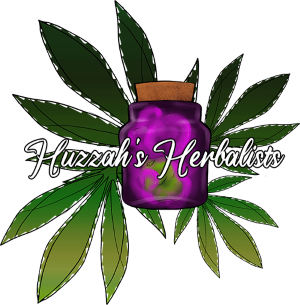 This week my avatar smoked her first joint. Our awesome team leader gifted us with a pinner joint and it was the push I needed to start leveling up my avatar. I have 4 avatars, 4 from a pack that the guild gently gifted us and another I got from a giveaway. To smoke the joint I chose my avatar with the best stats: Captain Jainer Strainer.
The table below shows the stats that I had before and after smoking the 1 joint. It is not much yet, but I will craft more joints from now on to keep leveling up.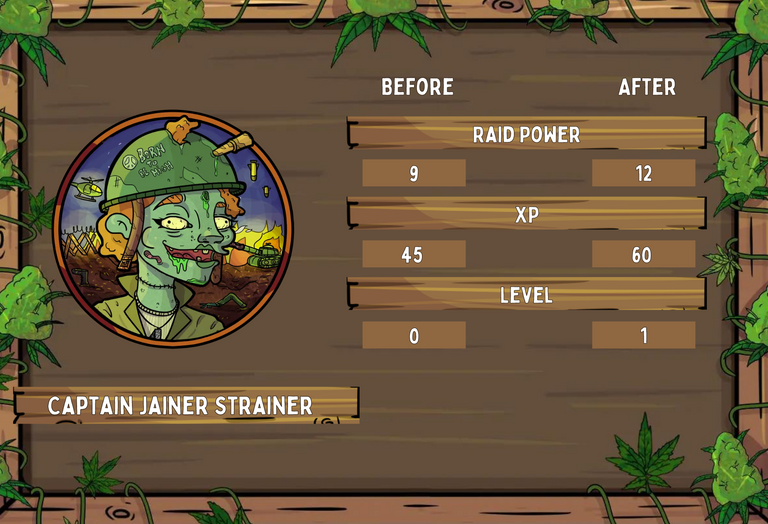 Now it is time to check the results of my harvest. For this round, I planted 6 seeds of Colombian Gold and 9 of Panama Red. I was happy with the results of my harvest and this time I received only 1 seed from the drop.
After sending the Guild's share of the BUDs, I still had left a really good portion of them. For now I'm saving all my BUDs, but I'm already having some ideas on how to use them.
The table below shows the result of my avatar's hard work under the tropical sun: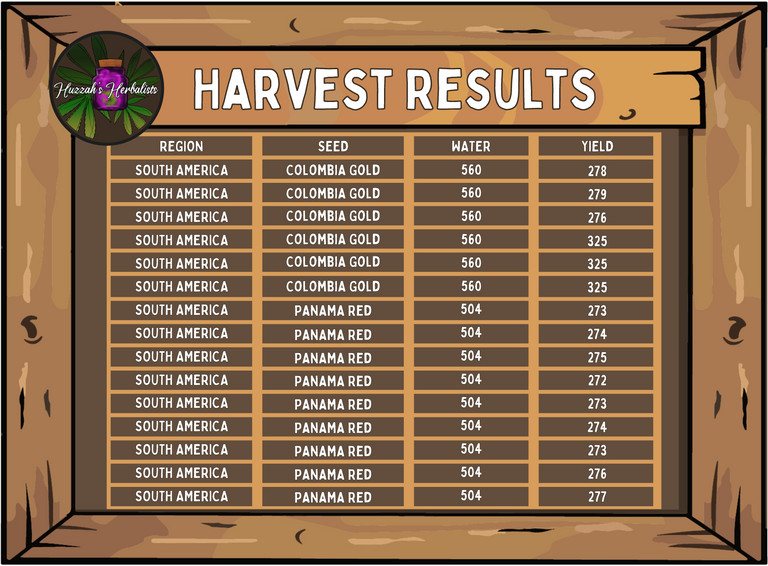 If you want to learn more about this scholarship program and the many others that will come, join the Pizza Discord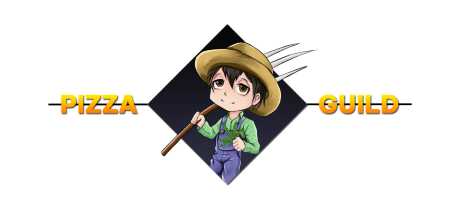 Check out this other awesome games with my referral code
---
---