Merging Jeff - An update on my HashKings Avatars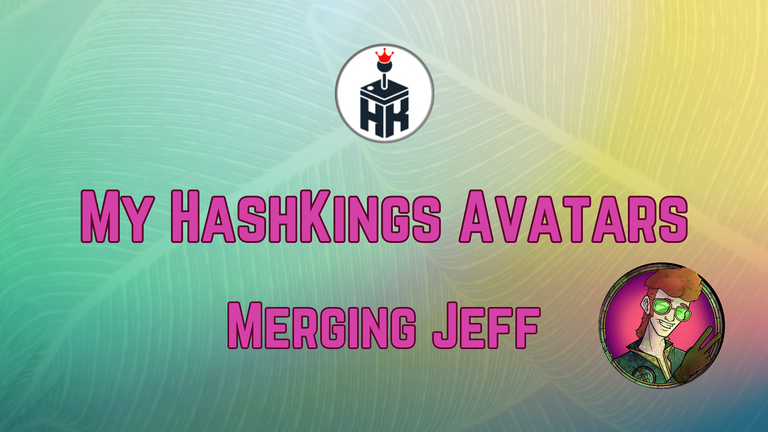 Hello everyone,
It has been a while since I posted about Hashkings. Now I'm back to work on upgrading my avatars.
Since my last update, I have opened a few packs and also won a few avatars in the Pizza Discord giveaways. If you are not on Pizza Discord yet, you can join here. We have weekly events where the community play games together and we also host a variety of giveaways.

In order to upgrade my avatars and build a stronger one, I need to improve its XP and also increase its base power and raid power.
To improve XP I can either buy XP at the in game market (it used to be joints, but in the recent updates they simplified the process and now we just buy XP) or I can forge 2 avatars and combine their XP.
Now to increase its power, the only way is by forging 2 avatars. There are 2 ways to forge avatars, by using the Forge feature or by using the Merge feature. The difference between the two features is that in the Forge we pay 0.1FT (FT is a new token introduced recently) and we get extra bonus on the combined stats of the avatars forged. In the Merge we pay a symbolic price of 0.8BUDs and the combined stats usually won't get much bonus.
Even though, the Merge not having a guaranteed bonus for the stats, I decided to test this feature with some of my common avatars. I had 7 NFTs of Jeff and used the Merge to combine all of them into 1. I can say that I got quite lucky with this process, because the final stats of my avatar turned out very good. In some of the Merges I got some nice bonus to the stats and the final power of my common avatar is looking great.
You can see on the table below that the Raid Power of the final avatar got a nice boost. The base Power also turned out very good for a feature that is not supposed to give much of a bonus.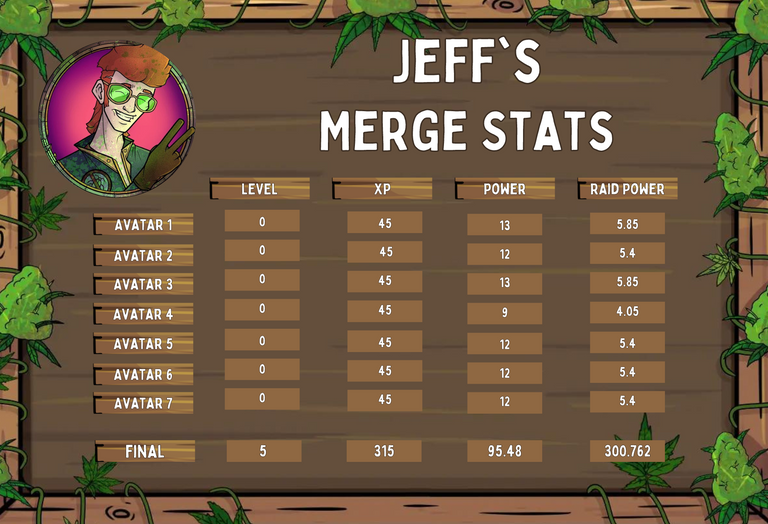 I was surprised with how good the Merge feature works. When I read about it the first time, I didn't understand quite well how the combination of the stats would work and thought it wouldn't be worth much. But with the amount of common cards that I have now, I decided to give it a try.
It won't get the big bonus that the Forge provides, but by simply adding the base stats of the two avatars is good enough for a basically free feature. And the fact that you might get some bonus after all, is really great.
I will for sure use this feature again to combine more of my common avatars.

---

---

---


Check out this awesome games with my referral code

Credits
The banner, dividers and tables were created by me using resources from @hive.pizza and @hashkings
The games logos belong to Splinterlands, Rising Star and HashKings
---
---