TOP 20 - 2nd layer Tokens - To Share the Winnings #1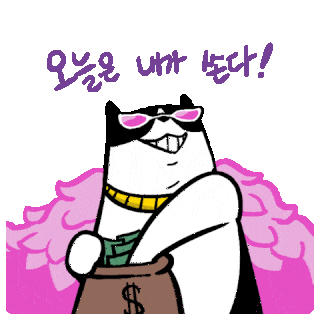 Via Tenor
This post is the first in a series of posts aimed at establishing a TOP 20 tokens that I will use to offer rewards and share my earnings.
HOW WILL I DO ?
1st I will list 20 2nd layer tokens and explain them, in specific posts;
2nd I will set up one or more system of rewards such as lotteries, challenges, contests, ....
3rd: I will find and contact partners who want to help me offer more rewards. I would give more explanations on the possible partners who can be contacted and the respective earnings of each.
4th I will open the delegations so that the earnings of all my posts are shared with the delegates in proportion to their investment.
STEP 1 - LIST OF THE 20 TOKENS SELECTED
Here is a non-definitive list of the 20 2nd layer tokens that I have selected and which will be explained one by one in the next posts.
The order of the choice of tokens has no classification objective because in my opinion, each token can have advantages in a specific niche and for one or more communities.
LIST OF TOKENS
List of tokens in alphabetical order
---
May substitute other tokens or for a possible TOP 30
---
EN FRANCAIS
Cet article est le premier d'une série d'articles visant à établir un TOP 20 des jetons que j'utiliserai pour offrir des récompenses et partager mes gains.
COMMENT VAIS-JE FAIRE ?
1er Je vais lister 20 jetons de 2e couche et les expliquer, dans des articles spécifiques ;
2ème Je mettrai en place un ou plusieurs système de récompenses comme des loteries, des challenges, des jeux concours, ....
3ème : Je trouverai et contacterai des partenaires qui souhaitent m'aider à offrir plus de récompenses. Je donnerais plus d'explications sur les éventuels partenaires qui peuvent être contactés et les gains respectifs de chacun.
4ème J'ouvrirai les délégations afin que les revenus de tous mes postes soient partagés avec les délégués au prorata de leur investissement.
ÉTAPE 1 - LISTE DES 20 TOKENS SÉLECTIONNÉS
Voici une liste non définitive des **20 tokens 2nd layer **que j'ai sélectionnés et qui seront expliqués un à un dans les prochains posts.
L'ordre du choix des tokens n'a pas d'objectif de classement car à mon avis, chaque token peut avoir des avantages dans une niche spécifique et pour une ou plusieurs communautés.
(Voir ci-dessus la liste de tokens en Anglais)
---
---
---
---
---
All information was extracted from Hive-engine and each token's respective pages

Tags used in this post: alive, tribes, creativecoin, cent, ctp, fun, lassecash, leofinance, lolz, meme, neoxian, oneup, palnet, pgm, photography, pimp, proofofbrain, sportstalk, splinterlands,
If you do not want to be in this Top Tokens, or if you do not want your tag to be used to reference this post. You can just leave a friendly message and it will be removed.
Si vous ne souhaitez pas figurer dans ce Top Tokens, ou si vous ne souhaitez pas que votre tag soit utilisé pour référencer ce post. Vous pouvez simplement laisser un message amical et il sera supprimé.
---
---