RE: Hive Garden Comment Challenge: Our Gardens in Extreme Weather
You are viewing a single comment's thread:
Greetings. Thanks for the mention and invitation to participate in this commentary challenge.
Here in our region it has rained more than usual. Some plants have greened up after suffering an extreme drought and several died. In my garden I have grass for two goats that my sister has. Every week it is cut and sent in sacks to her house to feed them. As for the plants that bloom, they don't finish, they stay in buds. Another thing, the rain has destroyed the access roads to the fields, I have not been able to go to the sector where I have some land because it is not possible to travel, the roads are collapsed. All this climate disaster is due to the abuse we are doing to our planet, throwing all kinds of garbage and abuse of energy consumption, causing global warming. My country has never suffered such disastrous rains as in the last few days, flooding crops and villages, bringing more poverty and disease.
This is the garden, I am happy because the rain did it good, I took advantage and fertilized with triple 15. From there the milkweed is growing and bearing fruit after flowering.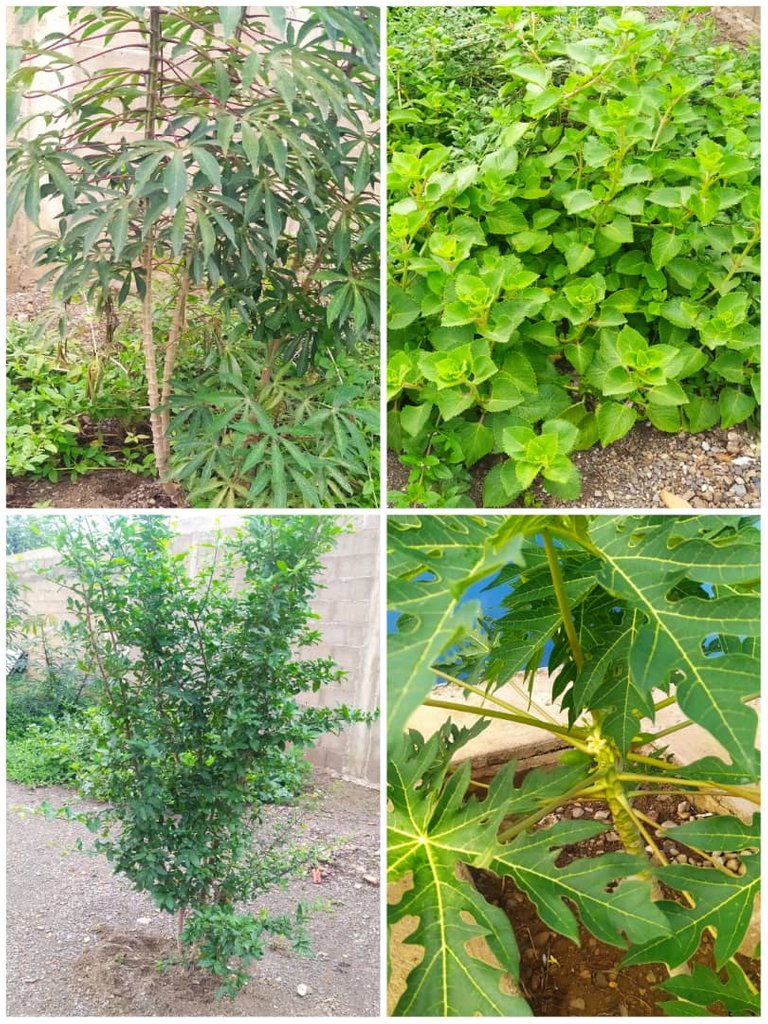 ---
---