Balcony Budget Grow Update Plus Bonus Strain Review! Check it out.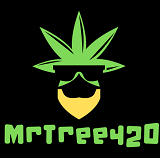 Back at it with an update on my balcony budget grow.
I know you guys are going to tell me to "go fuck myself" and I deserve it. In total #pothead stereotype I super slacked on put up something to avoid the cat from fucking with the tree and the little bastard ate one of the 2 #NoName #strain I had going. So am down to one plant. The good thing is seen I bought a 5 pack so I still have two seeds left. This time around I couldn't even get upset because this wasn't the first time. Another set back yet again but not a complete lost as the new seeds will get pots with soil to the rim when as before the pots could have still used a bit more soil.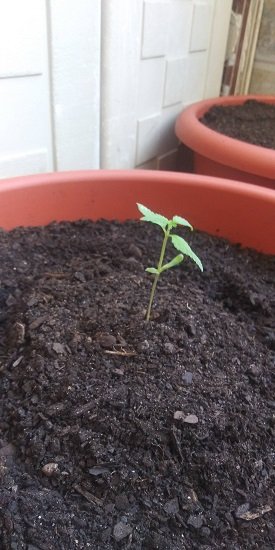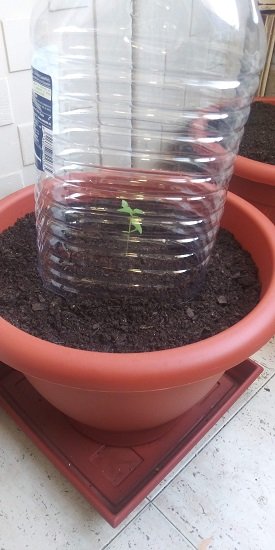 This is the only survivor out of the 3 seeds I spouted. I started using this 8 liter bottle to keep the cat away for a while. I also watered it today for the first time seen the seedling got put into the soil. I think it could have gone more time with out water but what I really wanted to do was get more SuperThrive into this cheap soil am using. I don't want to start on nutrients yet in fear of burning the plant. During the day I remove the plastic bottle from the tree for about an hours or so, or at least when I remember so that the wind can move it around and make the stem stronger. Being close in the bottle am thinking will make it weaker later on.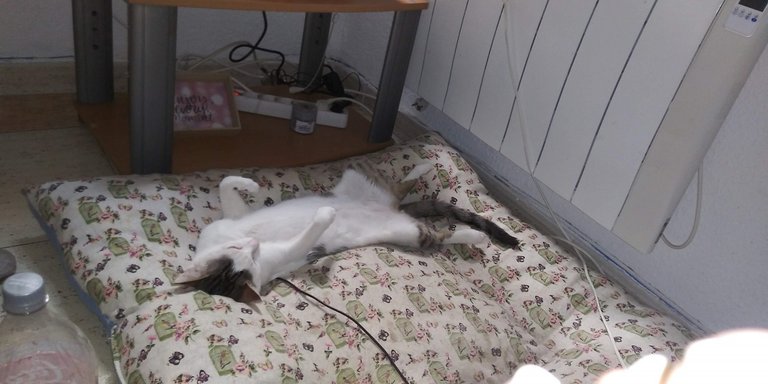 This is the little bastard right here that keeps eating the trees. Yea don't let that cute photo fool you he's a cannabis killing cat. He is 3 -0 with my cannabis trees. But that's it am done playing around, That was the last tree he's going to eat. My balcony isn't that big. It's around 12 square feet/ 1.1 square meter. That space is shared with a small stacked laundry machine and dryer along with those bins that are to the left of the space. It has been a bit hard then I thought it would to come up with a way to close it off. The bottle seems like it will work good for a while. I haven't seen it pushed around so no paws have been playing with it.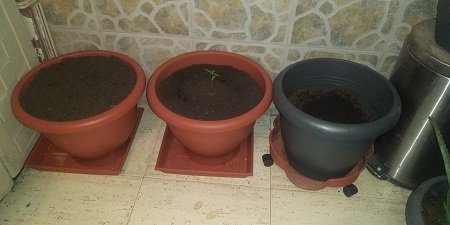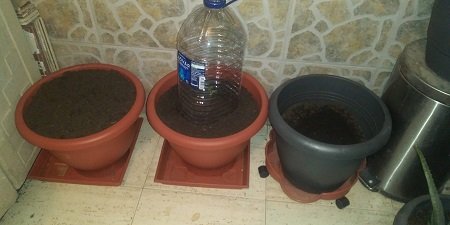 In these photo's you can see what I was talking about the soil level of the pot's. I used some soil from the gray one to fill in the orange one and I will buy more solid to fill in the gray one. I put the #seeds into napkins already to get them going I just didn't take any photo's of them and if I get up now to it I'll never get this done :D but the pots will have trees in them again soon. Other then that the plant seems to be doing great growing quick as its already on its second set of leafs.

On another note...
I found some super fire better then what I found the other day. I got the name for the strain this time. #Rosenthal never heard of it myself. After checking online the name checks out. The flavors to me are a mango mixed with some other sweet flavors, great taste but myself am more in to the sours and the og gas flavors. Eyes lids aren't half shut, but I'm not cleaning the house am on a nice mellow high jamming to some Marvin Gaye.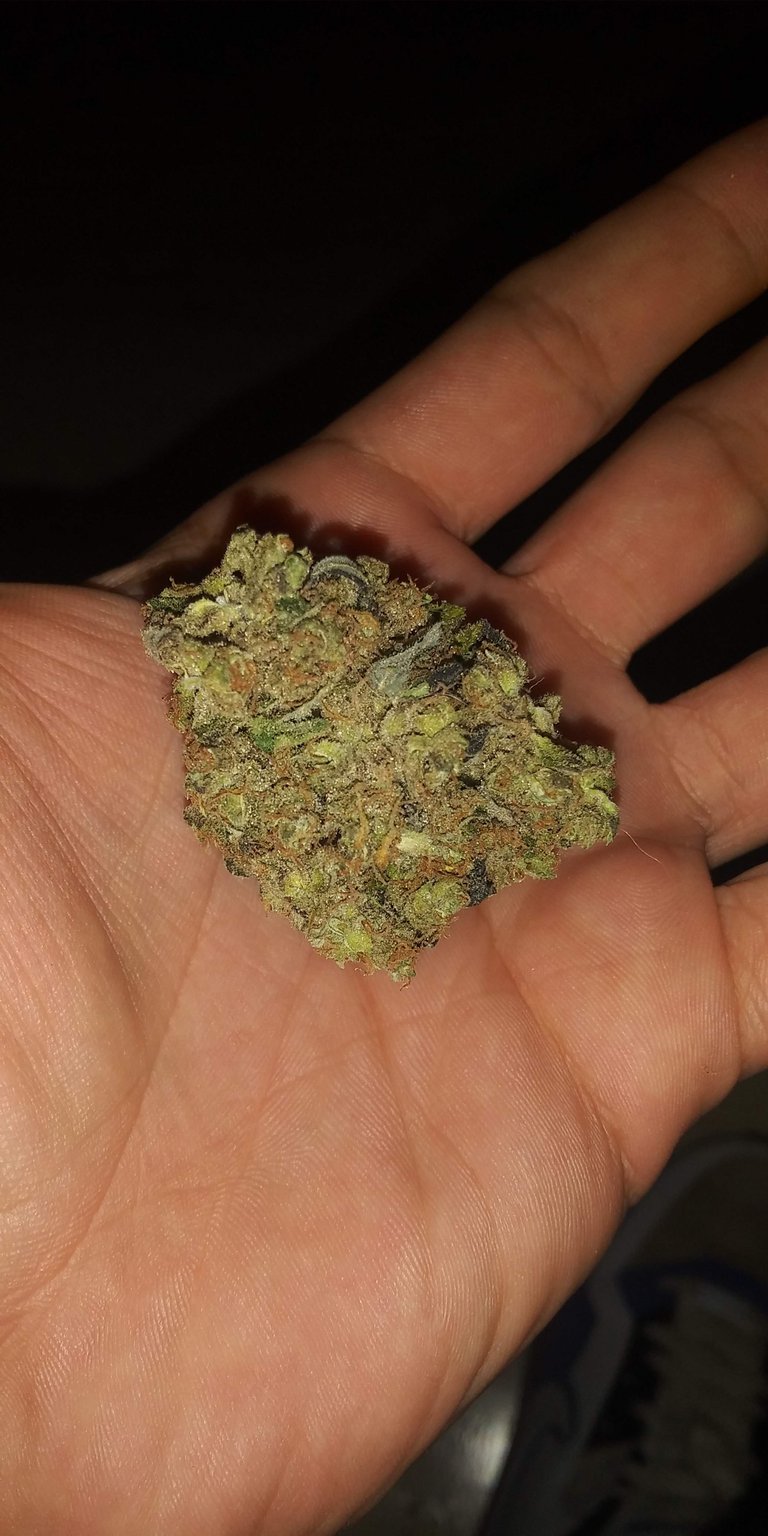 I thought it was big picture worthy. That's a little under 2 grams. Some #nugporn for ya.
Let me know what you think in the comments. Well like always cya later and smoke on. You can also find me at MrTree420.com On IG Also on FB And Twitter On Steemit Follow me on Smoke.io. Need Seeds?
Original post for Smoke.io
---
---