Pink Apricot clone harvested + Durban Violette, Pineapple Express, Fog OG

The Pink Apricot clone cannabis plant has been harvested after seventeen weeks since it was first clipped from it's mother. The outdoor Durban Violette has had six weeks of growth from seed, the Pineapple Express is going to be put into bloom in a week, the Fog OG auto seedling is growing quickly.
Pink Apricot harvested
After seven weeks of vegetative growth, and ten weeks of bloom time - the Pink Apricot clone was harvested.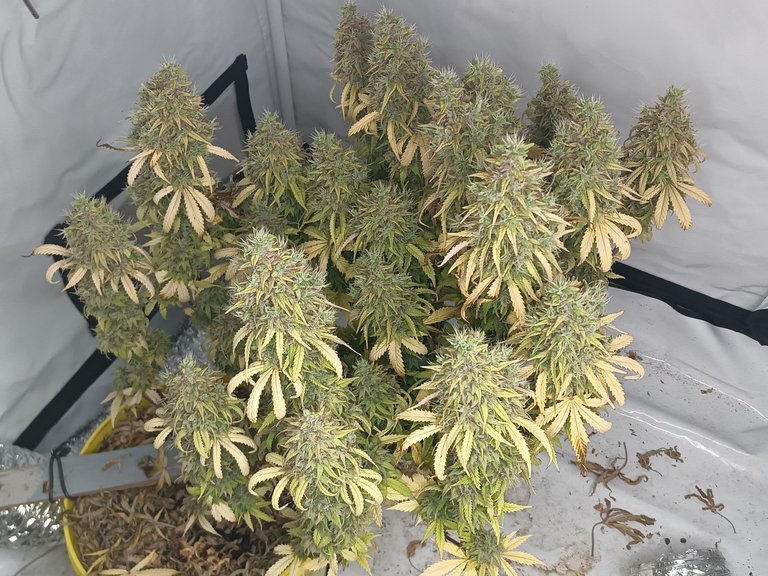 Sweet apricot scent - most of the original pistils have turned to burnt orange. Some new growth has new white pistils, they'll have to mature while hanging up to dry.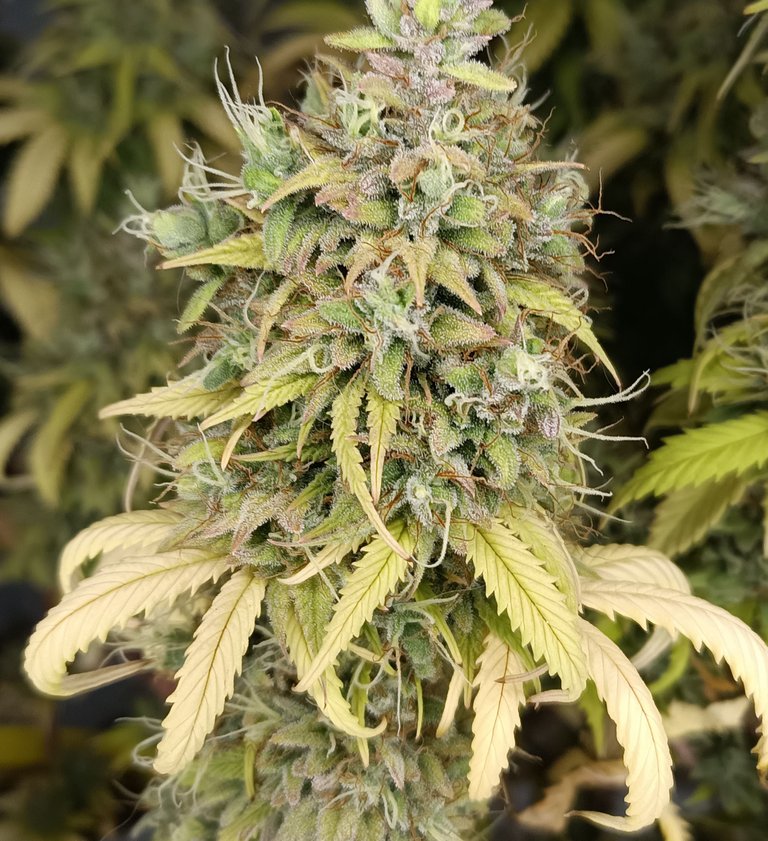 With all the branches trimmed off you can easily see the trained stem's bent over form - the branches quickly grew upwards, nature is quick to respond.
These buds bulked up well, I can feel the weight on each of these hangers. For the next week, each day I'll trim off more fan leaves, each day the buds will get drier, more sticky, and more fragrant - sweet Pink Apricot buds. I'll weigh and jar them after they've dried for a week - for curing.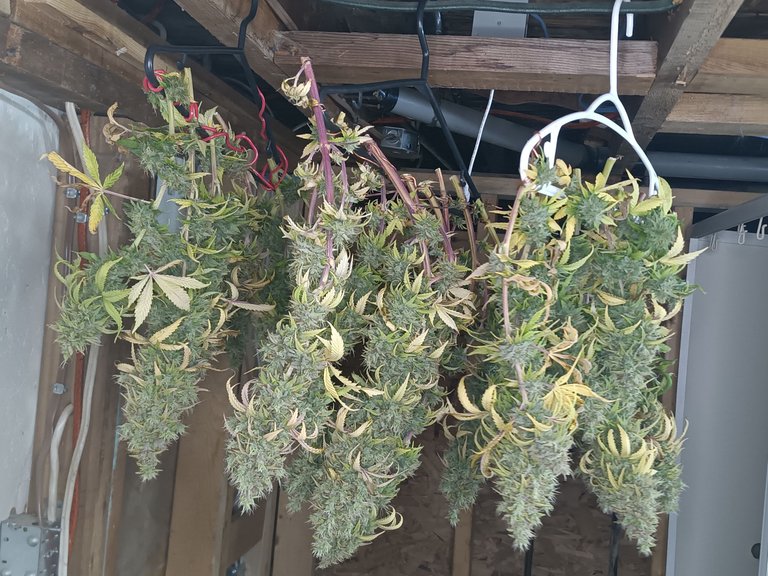 Durban Violette outdoor
The Durban Violette cannabis plant has had six weeks of vegetative growth - this plant was moved out to the greenhouse a couple weeks ago for a long outdoor grow season.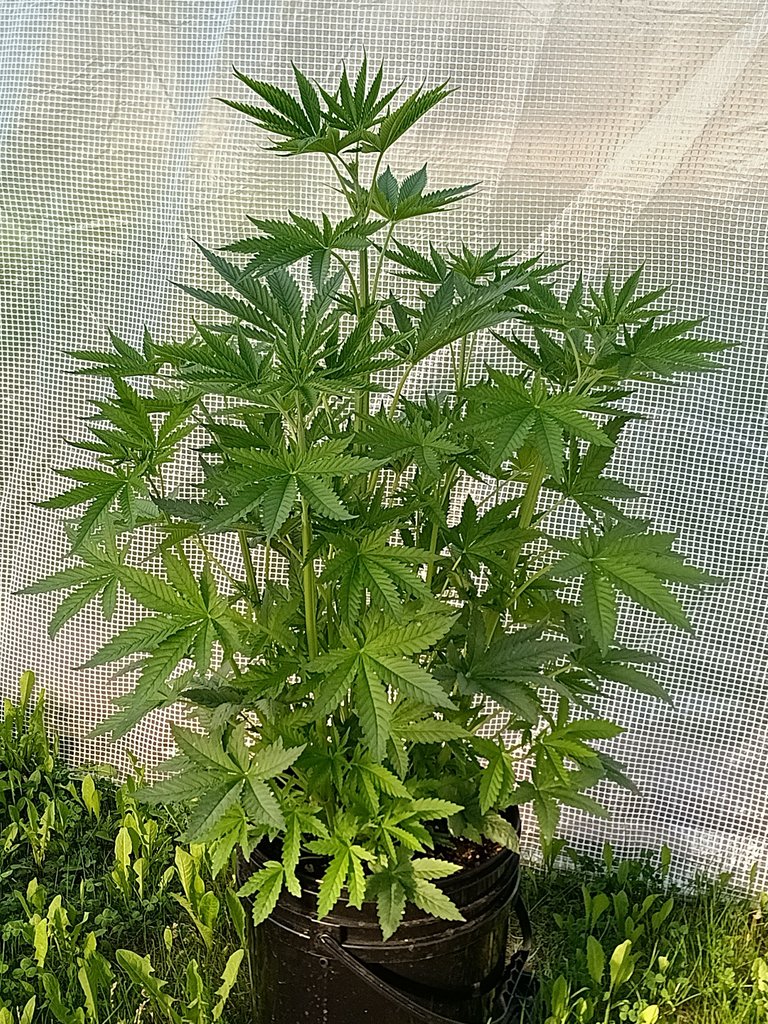 The plant has been growing larger and stretching out since it's been moved outside. At first I wasn't going to train this plant, but now I realize it's going to get very large.
| Week 5 | Week 6 |
| --- | --- |
The main branches will get strung out like cherry tomato, but horizontally, so their branches grow up vertically together for a large canopy.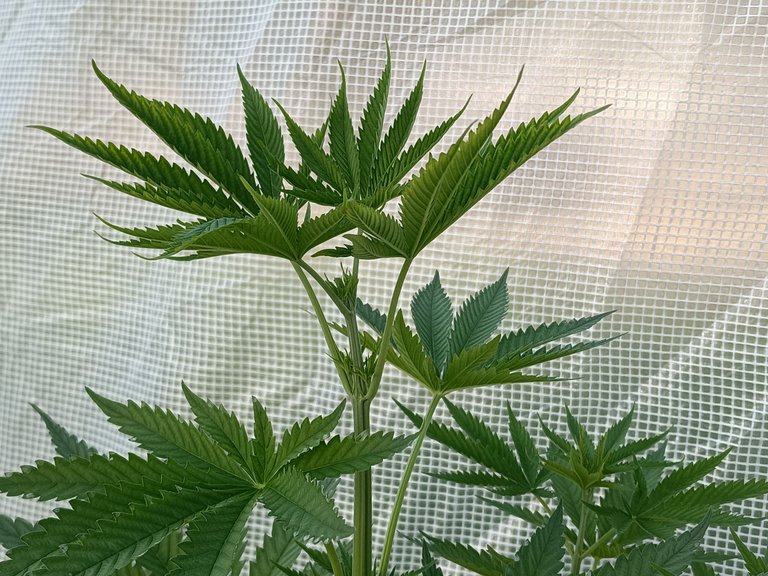 The plant has been topped - you can see below the top of the plant was cut off. Those two leaves that were left at the top will grow out as two new branches/colas - this will slow the vertical growth of the plant and give the branches time to catch up.
It has been a very warm spring where I live, very nice weather the past few days. When the greenhouse is getting full sun I have to open all the windows, it gets hot and humid quickly in there if I don't. I'm going to make a habit of opening the windows each morning and closing them each night, until the risk of frost is gone.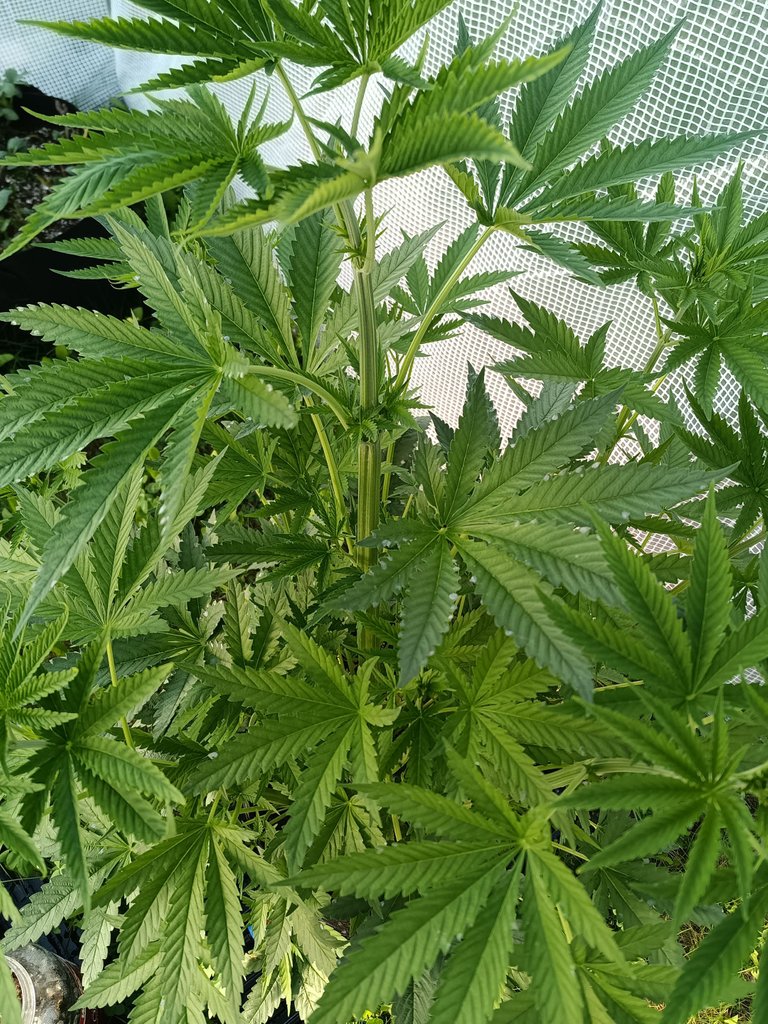 Pineapple Express
The Pineapple Express has had seven weeks of vegetation time, in one more week I'll put it into 12 hours of light / 12 hours of dark per day bloom mode.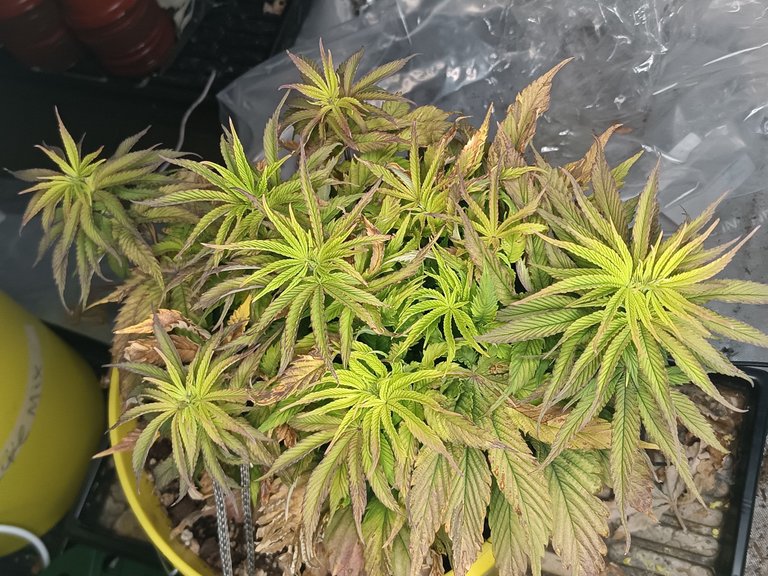 The main stem and three branches have been tied down to promote additional branch growth upwards. Two remaining tall branches will also be tied down before put into bloom - to promote level leaf canopy growth for the LED grow light.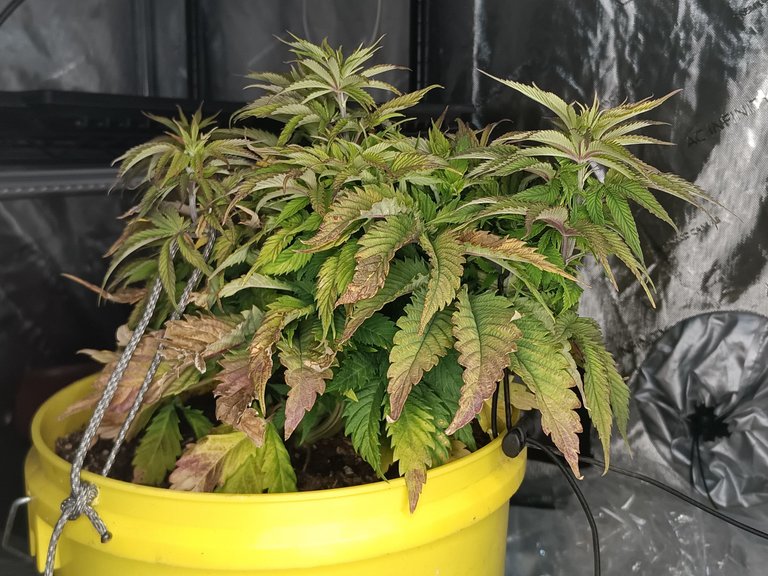 Fog OG auto
Three weeks of growth for the Fog OG autoflowering cannabis seedling, eight to ten more weeks until harvest for this quick bloom strain.
The upper leaves were getting a little too warm, you can see their edges curling upwards slightly - I raised the lights and the plastic humidity dome higher to give the plant more room to relax.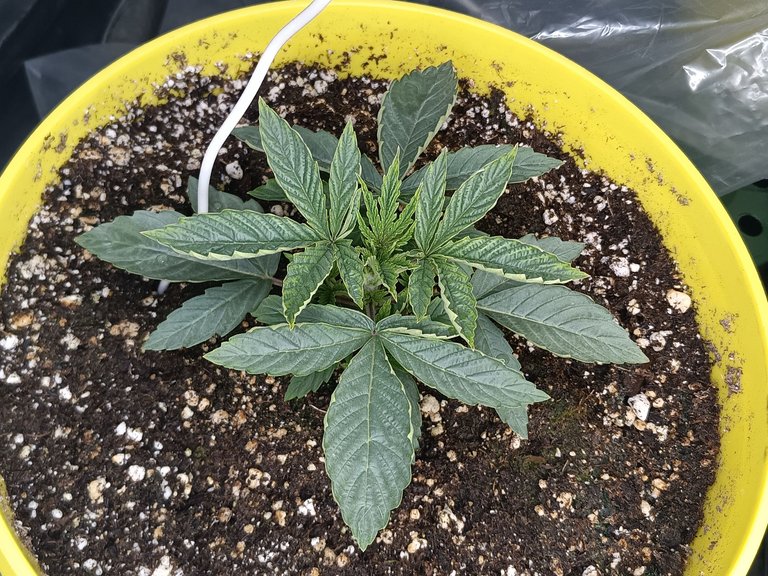 Have a great day!
---
---