Pink Apricot clone Harvest Details: Dried, Trimmed, Weighed, Cured, and Sampled

A couple weeks ago I harvested the Pink Apricot clone - it was dried, trimmed, weighed, cured, and sampled. A smooth balanced buzz with refreshing sweet apricot flavor.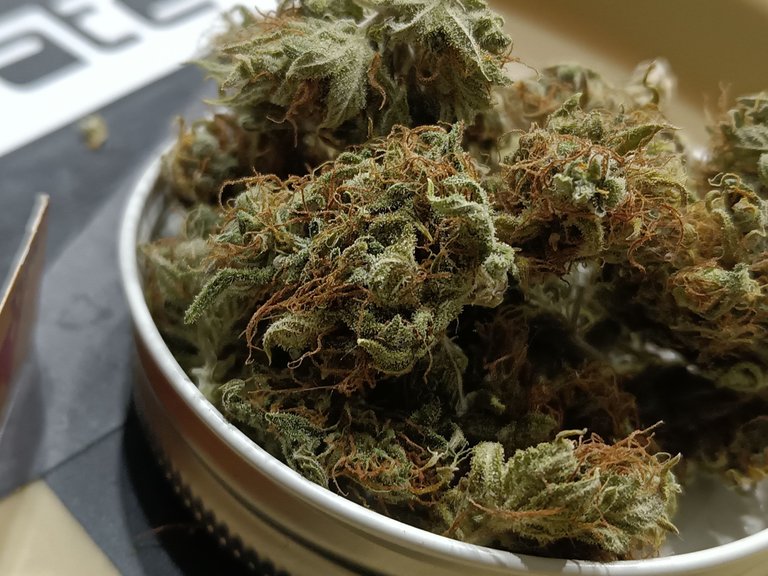 Pink Apricot clone
After seven weeks of vegetative growth and ten weeks of bloom time, the Pink Apricot clone cannabis plant was ready for harvest.
Each stalk was snipped and attached to a coat hanger, and hung up to dry in a basement bathroom with the exhaust fan left on.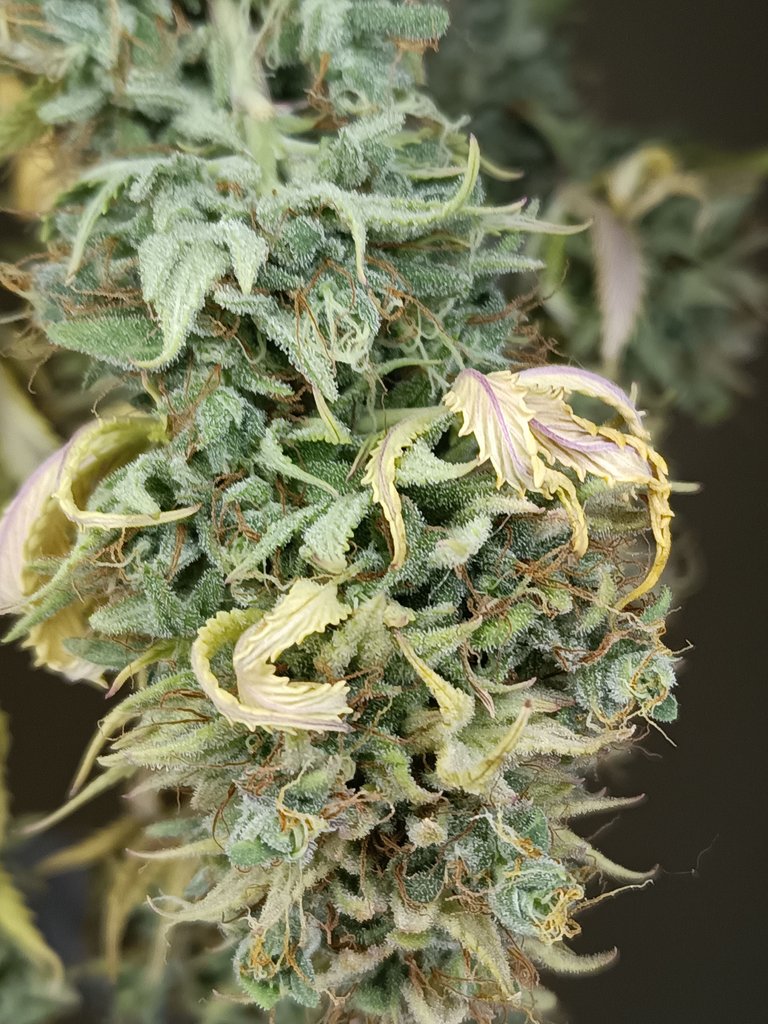 At first it had a sweet apricot and vegetative scent, but as more leaves were trimmed and the buds dried more, the vegetative scent went away.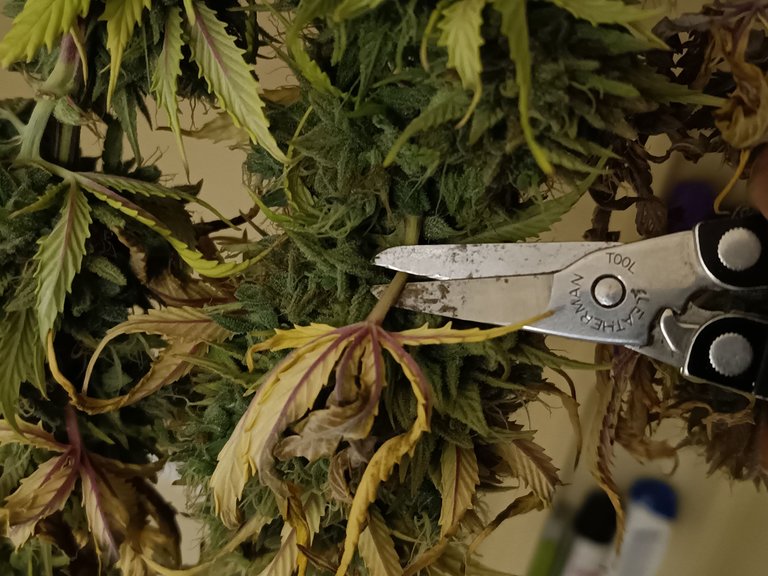 The little fan leaves are snipped off before they start sticking to the drying buds. The scissors and finger tips get gummed up with resin soon enough.
The buds were snipped off the stalks, additional leaves removed, then left to dry on the trays for a couple more days.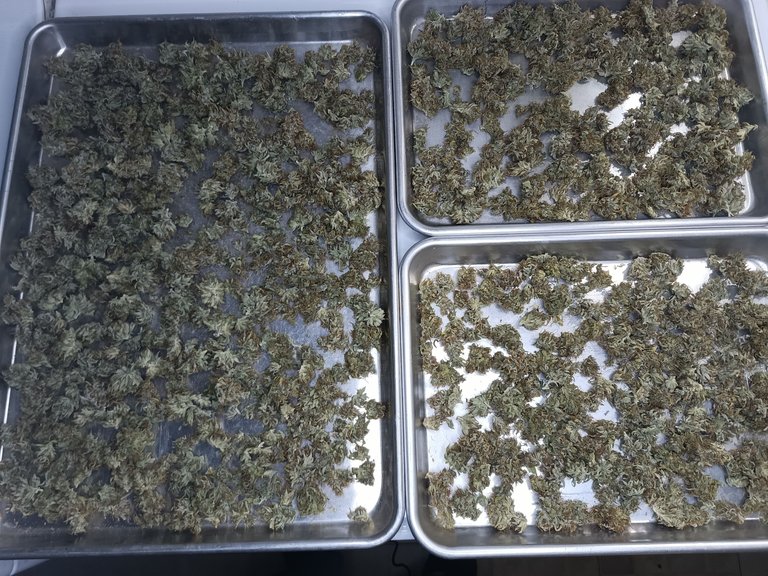 Leaf trimmings will be used to make micron filter bags bubble hash soon. The filter holes are so small one the bag that only trichomes can fit through, then collected like kief.
Weighed
I weighed up the buds, two ounces per container. A total of seventeen weeks of grow time for this Pink Apricot clone - a total of 182.85 grams of sweet Pink Apricot buds were harvested.
Cured
The buds were kept in these air tight containers for a week to cure them. The outside of the buds are dryer than the insides, curing the buds evens the bud moisture content for a smoother smoke. Every day the containers were opened to let out any build up moisture, this is 'burping' the containers.
| 6oz | 6.5oz |
| --- | --- |
The original Pink Apricot with a 104 gram harvest had a total of fifteen weeks of growth. Orange Barb cannabis grow had six weeks of vegetative growth and ten weeks of bloom time, 127 gram total harvest - a Quarter Pound and Half Ounce.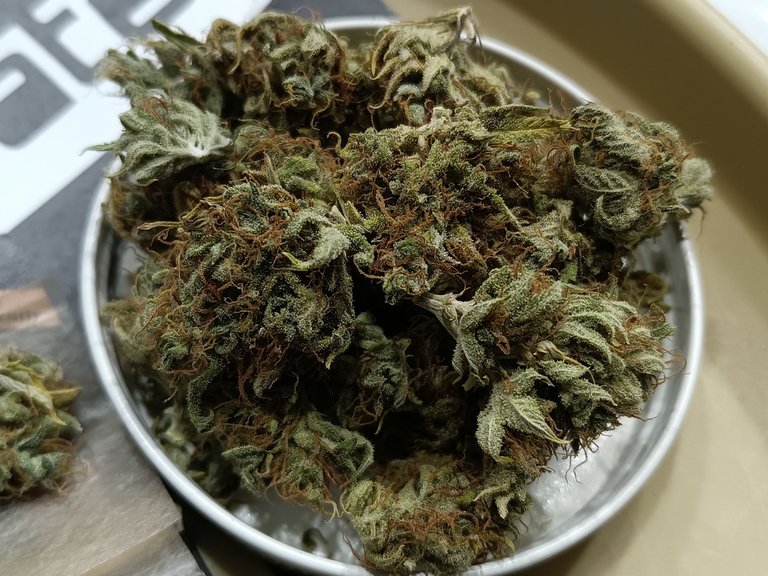 Light and dark green buds with spindly light and burnt orange pistils, and a crispy coating of white trichomes. A refreshing sweet apricot fruity and slight earthy scent.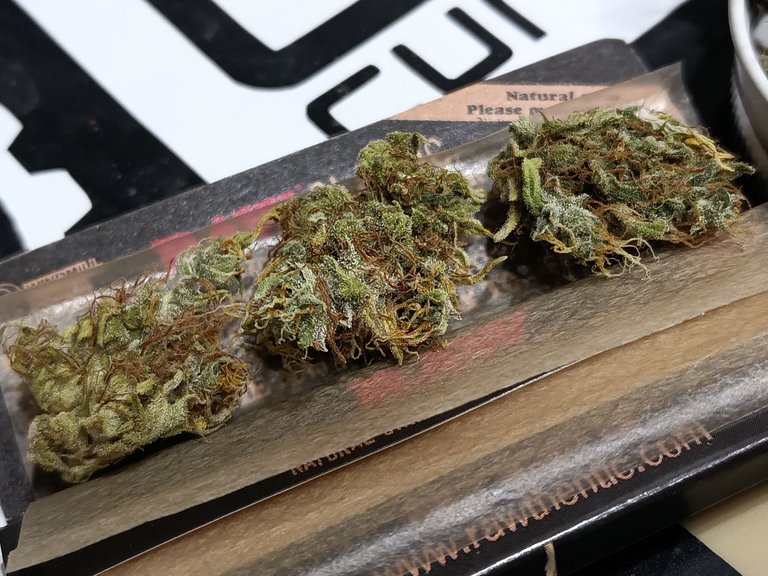 The Roll-up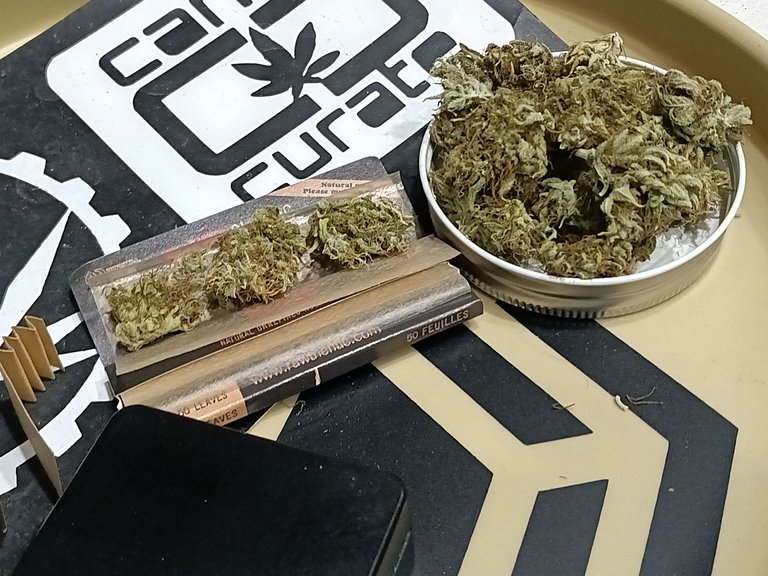 The Flavors
Sweet apricot, slightly earthy, refreshing sparkle from the light skunk diesel flavor.
The Feels
Relaxing buzz with a light cushion, slightly relaxed eyelids - euphoric, smooth and well balanced buds. I smoke these day or evening, a good staple flavor and buzz that I have not tired of.
Another successful grow, still learning and striving to improve the output with each grow. I've collected a lot of Pink Apricot and Pink Apricot x Orange Barb seeds from recent grow, I'll pop one of those seeds soon.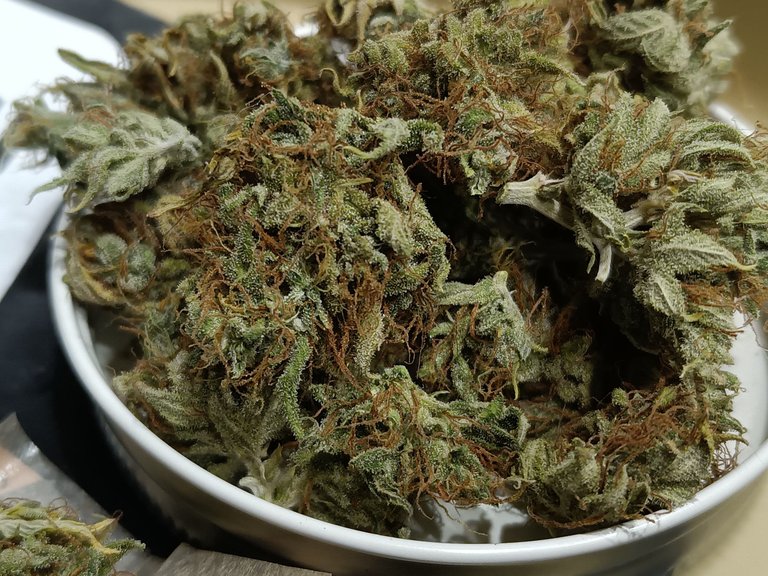 Have a great day!
---
---